Port talks to Staffonly, the Chinese design duo helping take MINI into a new era of fashion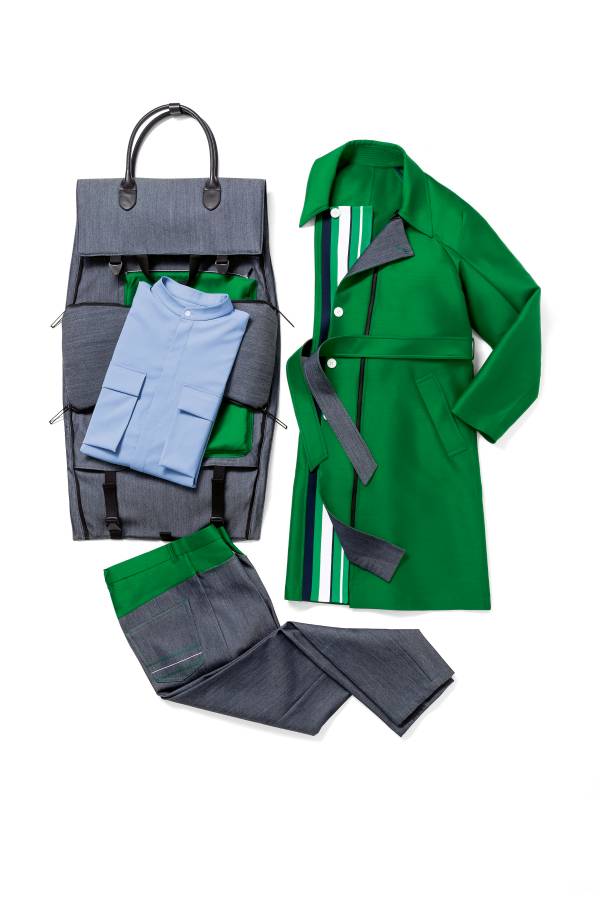 The Sixties was a period of revolutionary cultural movements and the Mini, designed by Sir Alec Issigonis, became one of the most enduring design icons of the decade. Providing a solution to the increasingly crowded cities caused by the post-war baby boom, Issigonis's cars offered a surprisingly roomy interior in a quirky, compact design. It was a breakthrough: space-saving engineering packaged in a desirable form – a perfect harmony of functionality and aesthetic appeal. The Mini was the status symbol for a new generation. 
It was this design philosophy and the continued evolution of the Mini to facilitate the lifestyles of urbanites that inspired the launch of MINI Fashion four years ago. Still riding the wave of cultural change, the car brand identified the importance of diversifying and connecting with consumers in other areas of their lifestyles than just what they drive.
Aside from fashion, the brand is also making major moves in the world of architecture, having launched MINI Living in 2016, and its first space under the concept opens in Shanghai in 2019, presenting an innovative and, of course, space-related ideal for living and working in previously disused industrial buildings.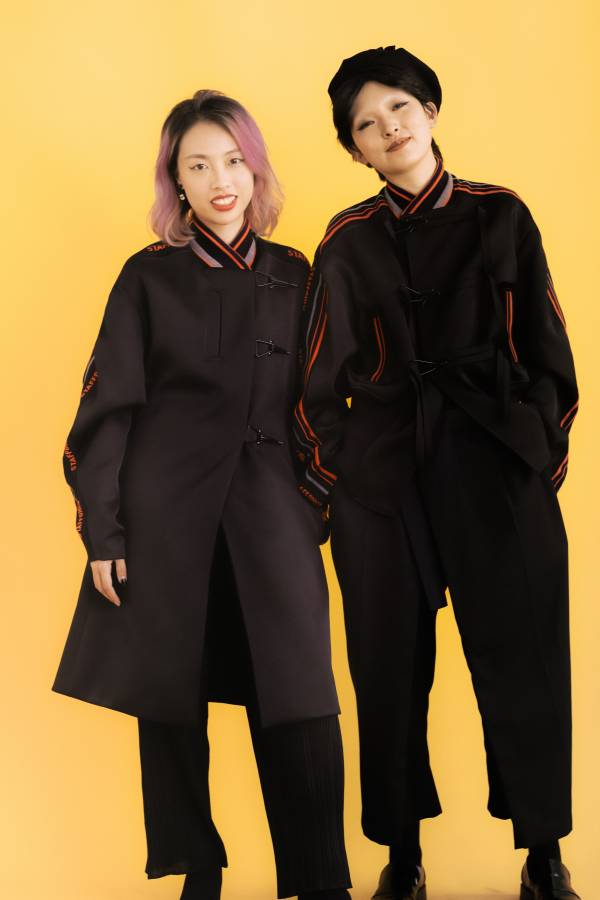 Previously of Max-Mara, Sabine Ringel is currently steering MINI Fashion towards making a serious offering in the retail market. MINI Fashion's fourth collection was showcased at Pitti this June: a limited-run capsule in partnership with the Woolmark Company and a collective of new designers identified by Ringel for their visionary attitude. This diverse quartet included London maverick Liam Hodges, wool experts PH5 from the USA, and Berlin-based contemporary milliner Rike Feursteirn. 
Particularly on point was the work-to-play outfit of Shanghai-based design studio Staffonly, which demonstrates a technical brilliance while maintaining a sense of fun, an approach that reflects the ethos of Issigonis's original Mini. The look – a racer-green jacket, light blue shirt and patchwork 'jeans' created with innovative new crease-free denim and lightweight wools – was packaged in a multi-functional garment dufflebag-cum-picnic hamper, inspired by travelling to lounge at the inner-city idyl of Greenwich Park. It is the perfect fashion-meets-car accessory, and the kind of mobility you would want in an outfit for 'transcending borders', which was a guiding theme from Ringel. 
Here Port spoke to Staffonly about taking inspiration from Mini, finding the balance between function and design, and the nature of urban living.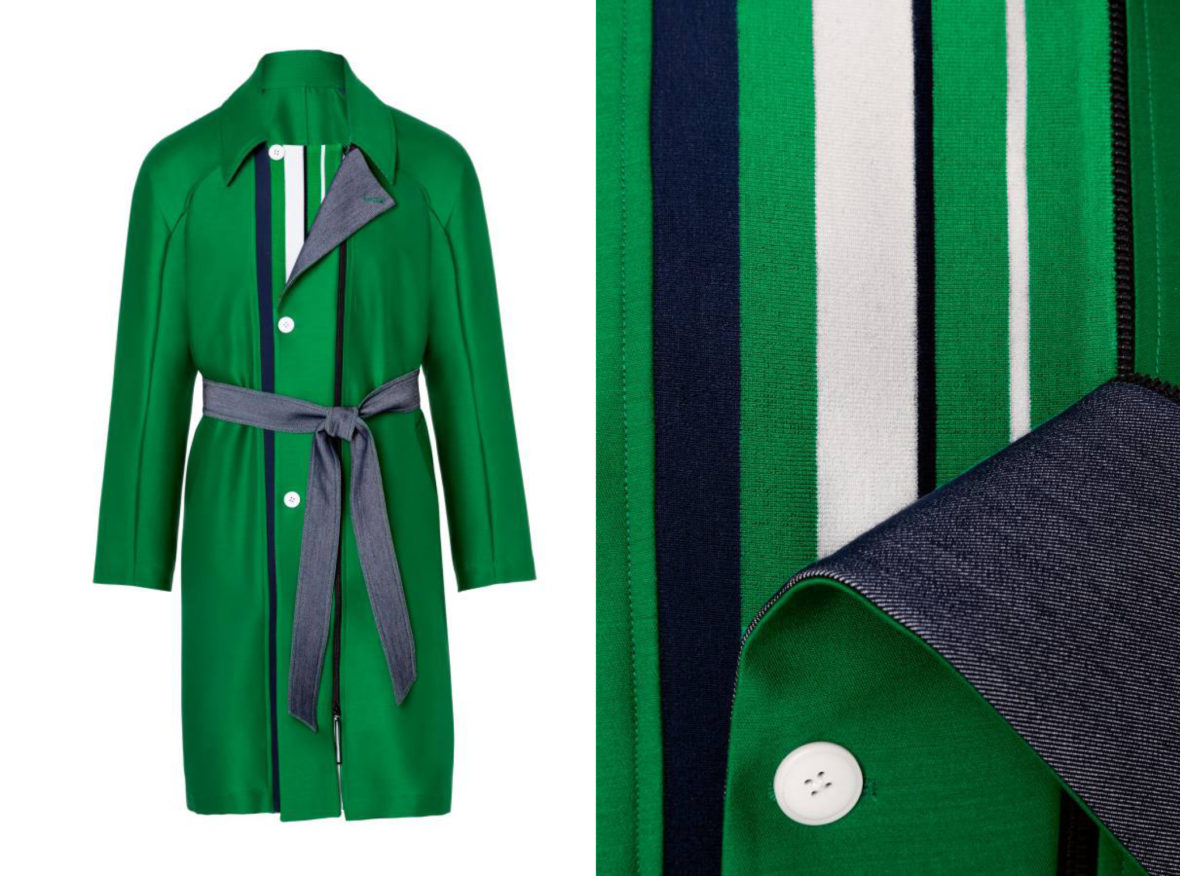 Can you explain how MINI inspired the outfit in terms of product design?
We admire the attitude MINI creates for its customers, which is chic and modern, and full of functional details. MINI always finds a great balance between heritage and modernity in its design, and this contributes to the combination of contemporary and traditional in our approach. There's a philosophy to have more joy and fun, and that's very important when we design our products.
How did you manage the design versus function problem?
Normally we design a product based on identity. We think about the target person's preferences and habits when imagining details and construction, and consider a lot of questions in our design proposals: What kind of work does the customer do? How would they style themselves? What kind of lifestyle would they live? That sort of thing. We take the direction that comes out of this to start to design and develop the functional details.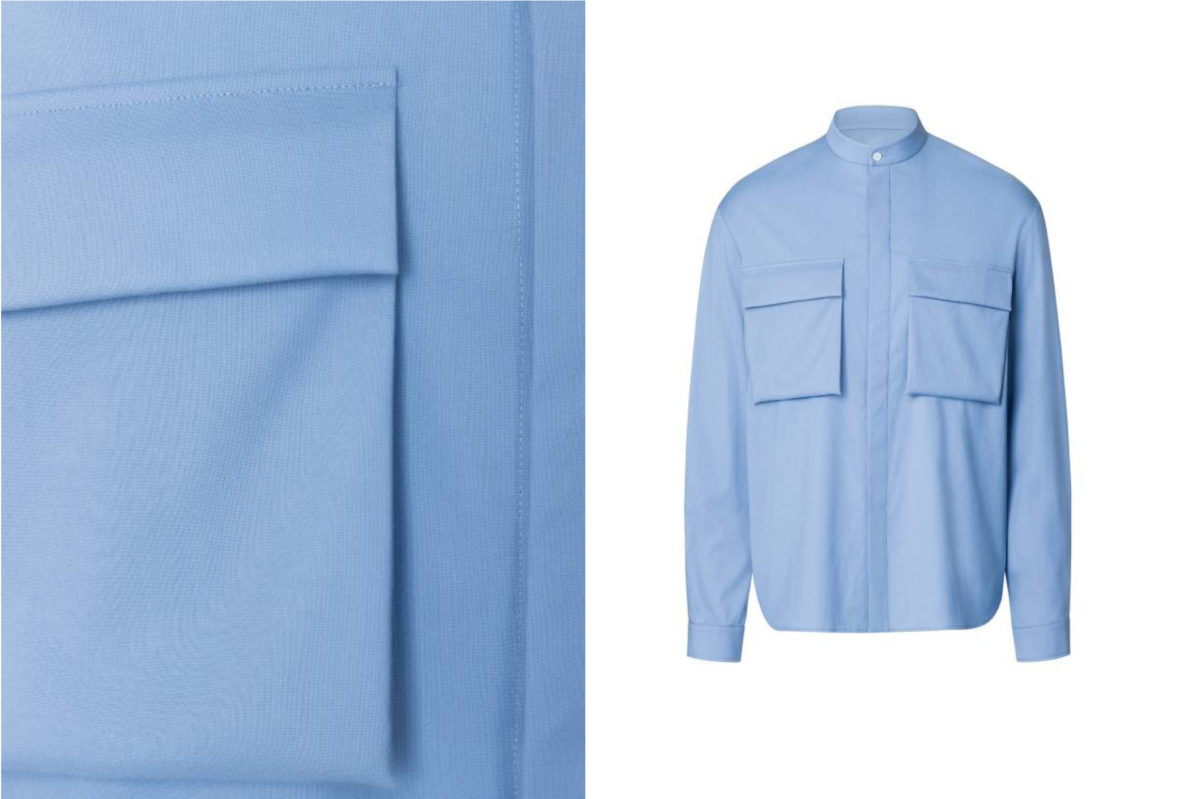 Which is most important to you – function or design?
Actually it is the balance of function and design. Many designers may choose one aspect and achieve the best solution. But we think most customers are looking for a product that meets their needs in both respects. For example, the travel bag we designed for MINI is a modernised 'rapid packing system' with great functionality. We combined silk-blended green wool with a wool denim and a striped poplin lining to create a relaxing/colourful appearance for the inner part of the bag.
Who is your outfit made for?
For urban travellers. Their time is precious and they are looking for a good balance between style and function. With this outfit, it is easy to switch from daily work to a relaxed mood and situation.