Eleonora Usseglio-Prinsi investigates the inseparable link between fashion and design at Milan's Fashion Week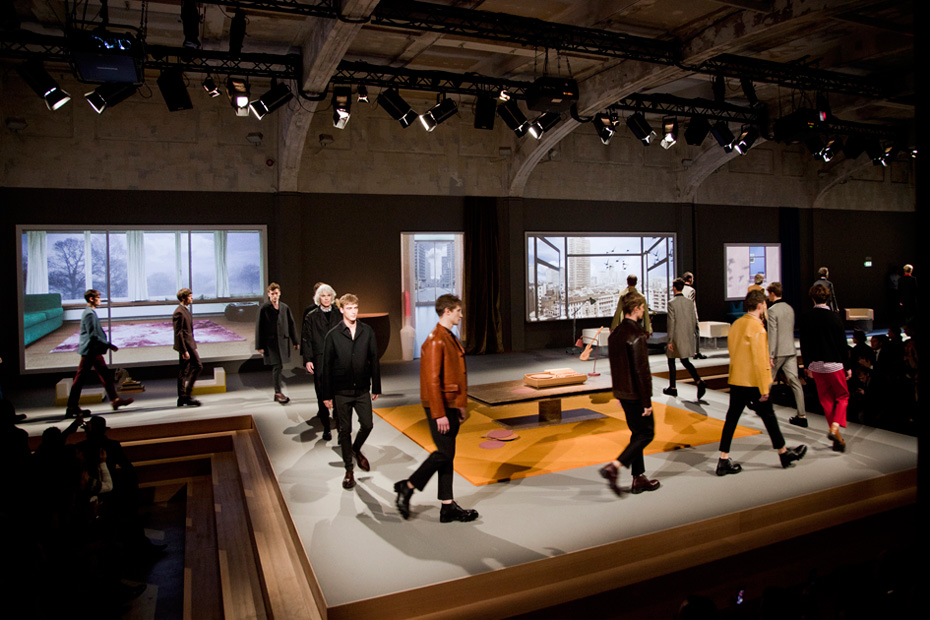 Above: Prada catwalk
Words Eleonora Usseglio-Prinsi
Photography Gio Silva
Last week, Prada's menswear AW13 show became the framework in which the new collection of furniture by OMA in collaboration with Knoll was previewed. Designed by AMO (the counterpart to OMA's architectural practice, founded by Rem Koolhaas who was recently nominated Director of the Venice Biennale), the Prada catwalk demonstrated the latest development in the relationship between the famous fashion brand, and the internationally renowned architectural practice. Previously, OMA and Prada collaborated on Prada's Brompton Street showroom in London.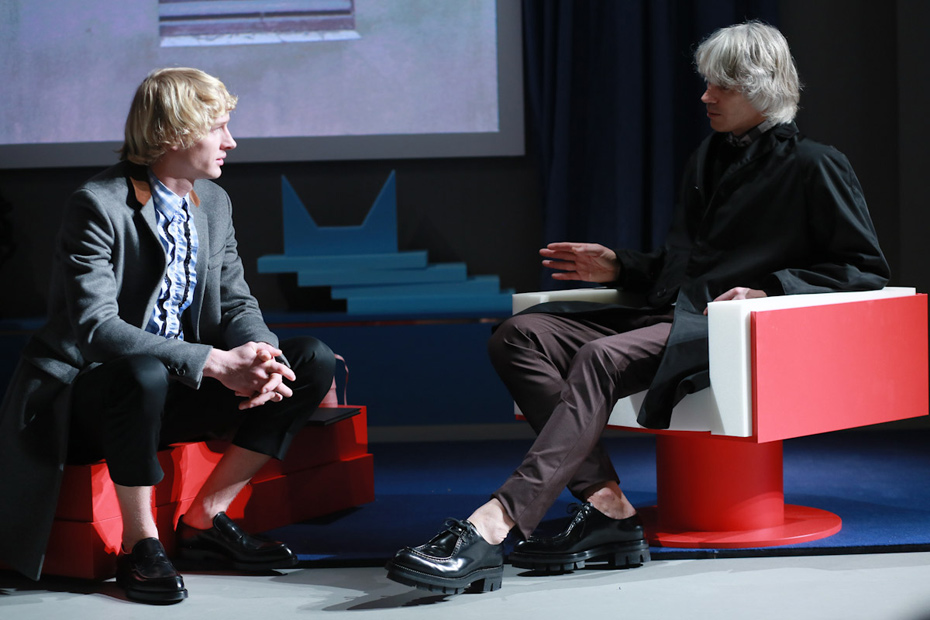 Image Phil Meech
At the show, guests were seated on a central wooden pyramid, surrounded by colourful spots that mirrored the interior of a furniture showroom. The "domestic" atmosphere, mixed swivel chairs made of pop's colour foam and rotary dial phones placed on Plexiglas tables, echoing the "casual" feel of the new collection by Miuccia.The geometry and simplicity of the coats and slacks in the collection was further reflected in the clear shapes of the interior pieces. Furniture built in wood, metal and Plexiglas sat in combination with paper textures, creating an abstract scenic design with the aim of redesigning the ideal home. The set-up was unified by a neutral light gray colour, which highlighted the projected windows to frame images of the "ideal home" on the walls.
The twelve pieces were just a taster ahead of the official debut at April's Salone del Mobile in Milan which marks also marks Knoll's 75th anniversary celebrations.