Designer Andrew Bunney discusses the influence of subcultures, creating with longevity in mind, and collaborating with Britain's oldest motorcycle clothing company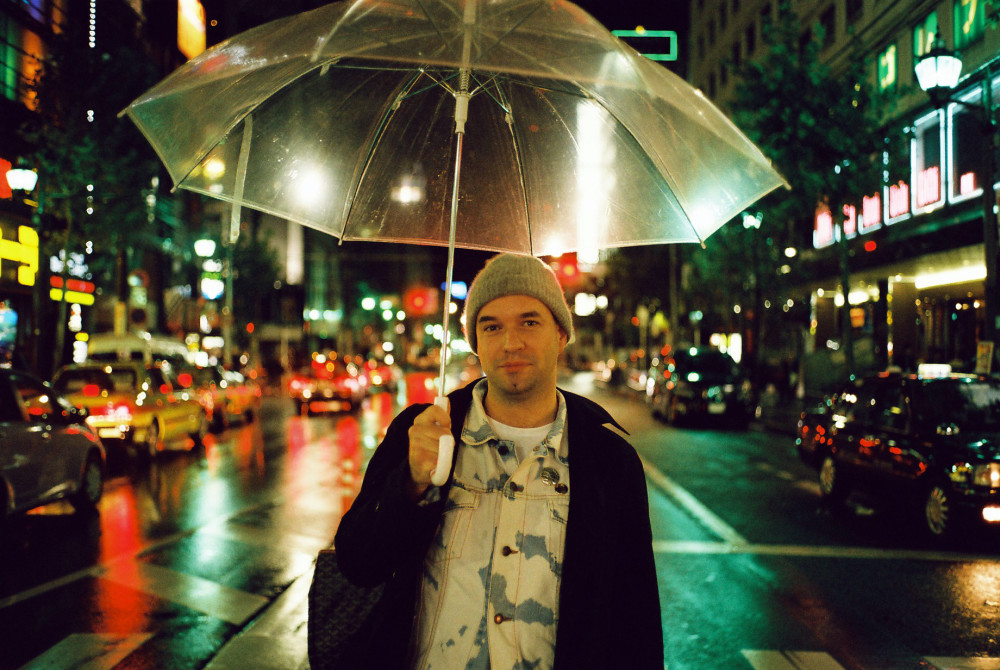 Andrew Bunney has a simple aim. To create beautiful objects that will stand the test of time. Launched in 2009, the Bunney label subscribes to a slow-fashion ethos with just a handful of solid silver pieces released across the course of a year. Utilising a small group of UK-based workshops, a decision based on "common sense rather than some sort of crusade to resurrect British industry," the hope is that, if you invest in one of his hallmarked treasures, you will do just that: treasure them.
Thanks in no small part to their hard-to-find status and 'luxury' price tag, Bunney's trademark studs and pin badges have reached almost cult level. As with all Andrew's projects, from the London Underground themed Roundel clothing to graphics-driven British Remains T-shirts, Bunney is a clever blend of tradition and youth. Sub-cultures of all descriptions are a long-standing fascination for the maker, and his jewellery line combines the best of formal British craftsmanship with a punk-inspired DIY spirit.
An open-minded approach has resulted in some interesting collaborations, from old school Mayfair chemist D.R. Harris to Peanuts and Disney. Andrew's latest joint venture provides both canvas and adornment, creating a limited edition 'Lightning' biker jacket with famed London motorcycle outfitters, Lewis Leathers.
How did you first get involved with Lewis Leathers?
I did an exhibition at Dover Street Market London in 2012 showing a series of images from photographer Derek Ridgers. Some of the kids in the photos taken in the 70s and 80s were wearing even earlier Lewis Leathers jackets. I spoke to Derek Harris who runs Lewis and we thought it would be nice to recreate an early jacket to display.
We've subsequently worked on a few different projects, this latest jacket has a lot of authentic vintage details. The studs have been placed sympathetically to the era but remade in solid silver, all hallmarked and riveted. We've also used a lucky rabbit's foot in various precious metals; a classic Rockers motif. I'm told it always has to be the back left paw if it's to bring good luck.
What in particular drew you to Lewis Leathers?
What I look for in partners is authenticity and Lewis is the most authentic company in that world, the oldest motorcycle clothing company in Britain. Their history is incredible, right back to the days when they made flying jackets.
Sub-cultures and symbols seem to be a reoccurring theme in your work, why is that?
Living in the UK you grow up with all this iconography and I guess it's nice to revisit that with different eyes when you get older. With the Rocker era in particular, that age of customisation, there's just something really fascinating about post-war England and the new era of the teenager.
DIY decoration was huge part of that look, right?
Yes. What I find fascinating is this idea of Rockers placing studs on their clothes to make them seem aggressive and macho, but what they're essentially doing is trying to create some sort of beauty. I keep coming back to this image of a biker carefully and precisely lining up studs in their bedroom. With Bunney I always wanted people to wear the pieces their own way. It's exciting to see how people choose to place them.
What was your initial aim with Bunney?
I wanted to make things as special as possible. It's about creating less but creating to last. Jewellery is unique because it's imbued with personal meaning, we're attached to a piece because of who gave it to us or how we found it.
Is your approach to jewellery design different to clothing design?
Generally there's a shelf life with clothing. If it's too old it becomes either too damaged or too precious to actually wear. Jewellery isn't like that so when I design it's with that longevity in mind, that's why I only use precious metals – the idea being that the object will have both a personal and physical value. I'd say, in general, the themes across all my projects are the same but with Bunney it's more about a search for beauty.
How does old and new play out in your work?
I'm not interested in remaking old things. My interest is in the balance between analogue and digital. There's only so much you can do by hand and there's only so much you can do on a computer. However, there's a sweet spot where the two converge, so you can make something as accurate as possible but with the charm and warmth of handmade.
Do you make many custom pieces?
Yes, I get asked to make wedding rings, engraved badges and cardholders, but my real ambition is to make sports trophies. I just need an event.
What next for Bunney?
We recently worked with Vespa to create the most special scooter possible using solid silver parts. To accompany the bike I've produced a fishtail parka using the best technical fabrics available from China's famous KTC factory. The scooter is still very much part of the British consciousness and I've always been interested in Mods in the original sense of the word. I'm interested in the idea of the Modernist – the person who's always on the hunt for an imported culture, for something new. I believe that spirit exists across generations.