As Brioni celebrates its 70th anniversary and 40 years at Harrods, PORT chats to creative director, Brendan Mullane, about the brand's sartorial heritage, the Su Misura service and the role the suit plays in the 21st century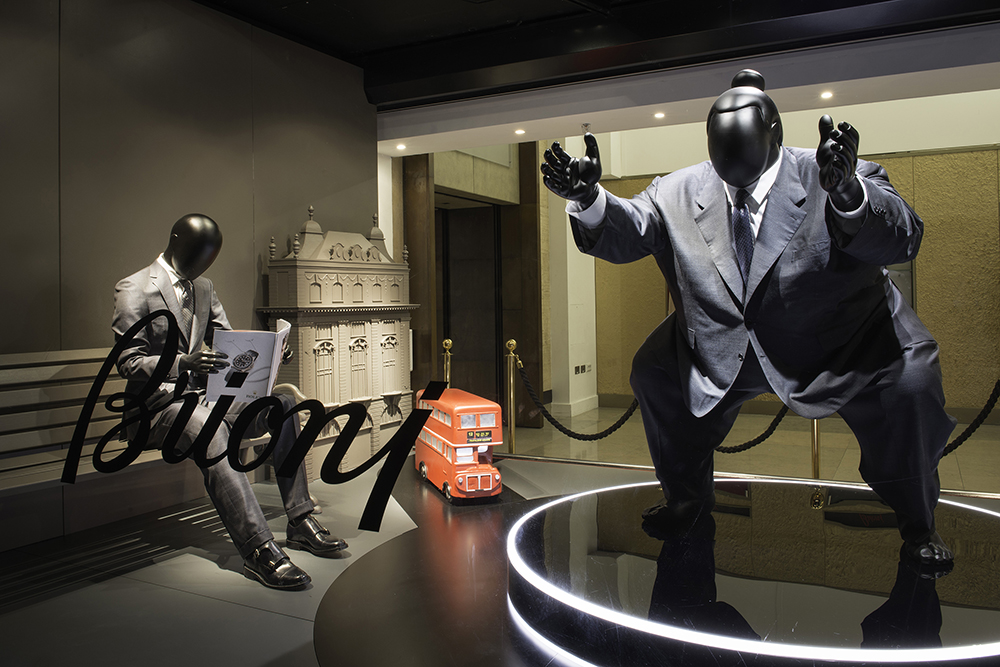 Established in Rome in 1945, the history of the menswear brand, Brioni, stands as a symbol of Italy's post-war rebirth. Extricating itself from the shadow of conflict and two decades of fascism, the country surged into the second half of the 20th century. Brioni successfully channelled the optimism of a fresh start after Mussolini and the luxury of the pre-war jet-set who frequented the Adriatic islands that gave the brand its name.
Within a few years, the sharp Italian tailoring and innovative approach – it held the first ever male catwalk in 1952 – established Brioni as a favourite of European aristocracy, Hollywood stars and world leaders alike. Now celebrating 70 years of business, Brioni continues to appeal to the famous and influential; Morgan Freeman, Barack Obama and, between 1995 and 2006, James Bond, have all been seen sporting Brioni suits.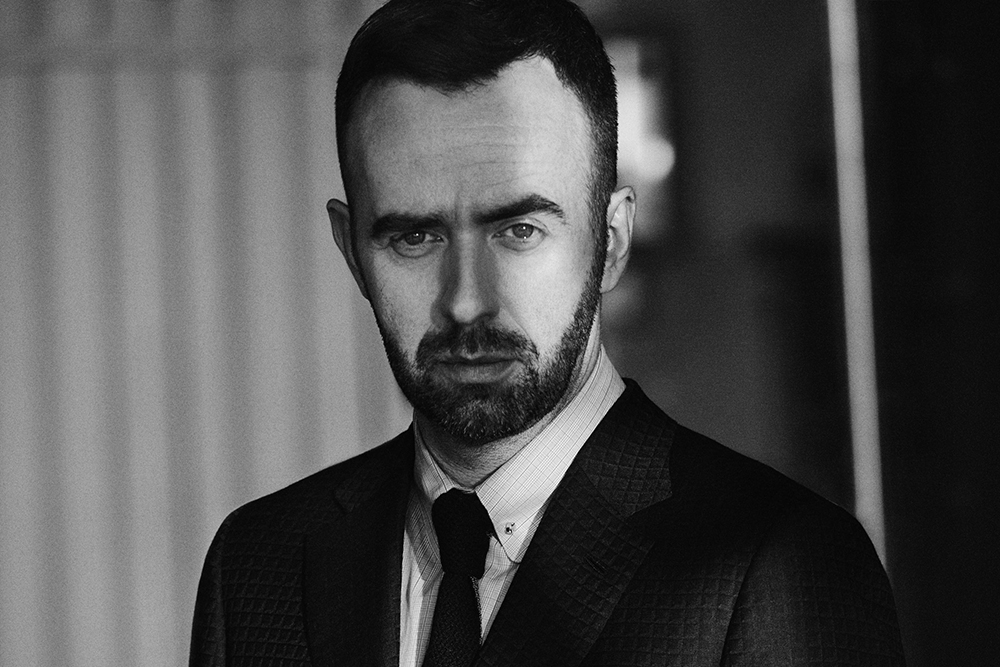 "It's the special way a Brioni suit feels that makes it so different," says Brioni's creative director, Brendan Mullane, when I ask why the brand has earned so many high profile clients. "It's the fabrics we use and our ability to manipulate them to create something that is constructed but not constrictive, and then it's the organic way the suit is built which means it gets better and better as it molds to your body," he tells me.
"But the greatest thing is the experience of going to a tailor, laying your defects bare and having them completely transformed and hidden under a second skin that acts almost as a second layer," Mullane adds. "This is what sets a Brioni suit apart and makes it very desirable to a real connoisseur."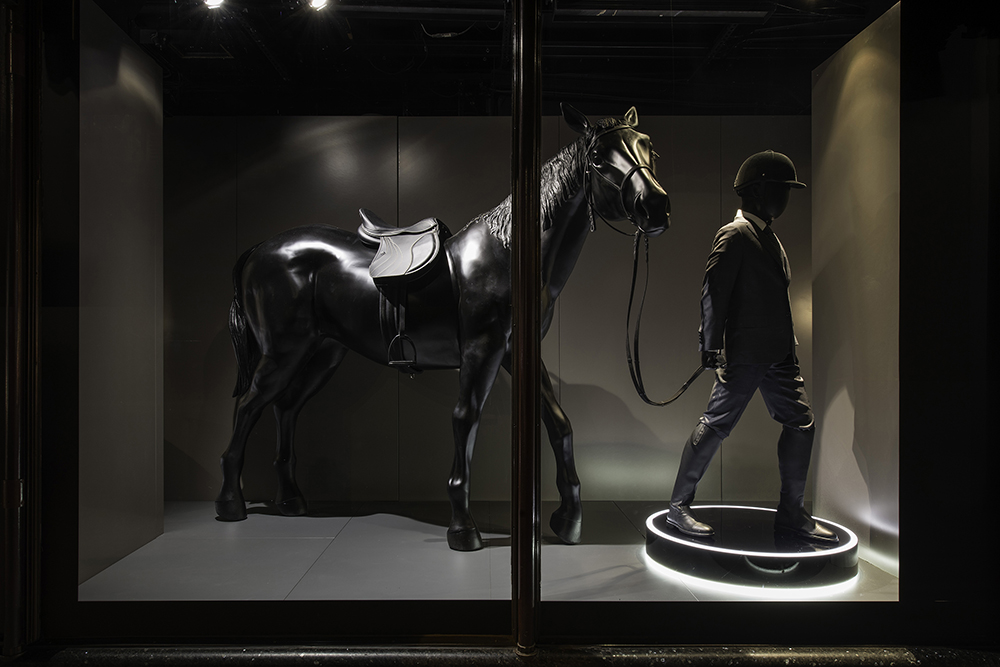 The personalised, Su Misura (meaning 'made-to-order' in Italian) service is really what defines Brioni. This autumn, Harrods in London is celebrating 40 years hosting Brioni tailors with a series of window displays that demonstrate how the brand's tailoring service can accommodate people of all sizes – from sumo wrestlers to jockeys. It shows how in a commercialised, mass-produced market, there is still the potential to offer a bespoke product with traditional craftsmanship.
"The handcrafted way of working and the handmade element, within this tailoring language, is the foundation of everything we do inside Brioni," Mullane explains.
One of the crucial innovations of the Su Misura service, and what tries to set Brioni apart from other tailors, is that, rather than being fabricated on site, the suits are produced at a factory in Penne, mid-southern Italy. Built in 1959 in the birthtown of the brand's founding tailor, Nazareno Fonticoli, the factory now employs 400 master tailors in a well-trained and well-oiled production line. In a form of luxury Fordism, each worker is dedicated to a single process, with 80 workers responsible for the pressing alone, ensuring that these artisanal processes can be produced on a large scale.
Despite the scale of this tailoring process, Brioni insists there is no loss in quality or attention to detail. Each suit takes between 18 and 22 hours to put together, involves 220 individual steps and contains between 7000 and 9000 stitches. The bespoke element is also important when considering where the suit is destined, as each sewing phase is followed by an ironing and resting phase dictated by the fabrics used and the garment's geographic and climatic destination.
Brioni's intimate understanding of how to treat fabric is central to its approach to tailoring. Seventy per cent of the materials used in Brioni suits are exclusive to the brand, and selected from Italian, Japanese and English mills by a dedicated fabric design team. "The need for exclusiveness is of the upmost important to Brioni," Mullane tells me. "It is the best way to strengthen our identity and drives our creative process. The fact we work in an artisanal way allows us to understand artisans and work well with them."
It's no secret that the role the suit plays in society has changed since 1945. I asked Mullane how a tailoring brand that helped define the dolce vita in mid-century Italy could remain relevant now and in the future. "A suit is always going to be relevant – it's powerful, it doesn't only give you confidence but it changes the way people see you," he replies.
"The mix of the brand's tradition, the constant innovation and research into sartorial mastery, means Brioni can meet the demands of the 21st century."