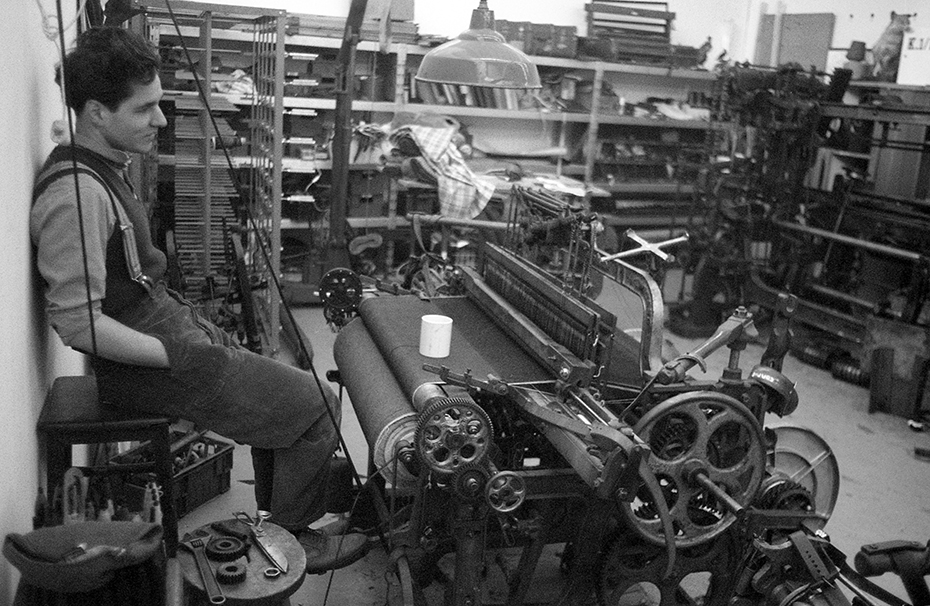 For Port's deputy online editor, 2013 was a year of striking coincidence, hero worship and poignant momentos of forgotten lives
They say the measure of a good year comes from being able to look back at it fondly: for 2013, that's certainly true.
During a particularly frosty February, I went to the London Cloth Company, where, surrounded by Victorian looms and warping mills, and huddled by (a slightly less than efficient) fire, its founder Daniel Harris explained how he'd come to establish London's first micro-mill.
Chatting to Daniel, I discovered we'd both lived at the same address three months apart – he'd accidentally burned the place down, or should I say faulty electrics had… we'd moved in post-soot – and by serendipity, he was responsible for many of the fabrics we would later come to shoot for issue nine's RRL fashion feature.
Since then, Daniel has remained on the peripheral of my life: my housemate is now apprenticed at the mill, and he's always a familiar face, popping up at gigs and events outside the confines of Hackney. (I always find it reassuring when London disproves its reputation as a city of strangers). Fiercely passionate about traditional weaving, Daniel's enthusiasm is infectious. Meeting people like Daniel, and discovering companies like The London Cloth Co. are the two greatest pleasures of my job here at Port.
"Joss Whedon's the kind of person we celebrate at Port: intelligent and considered, an underdog who's triumphed"
To anyone who follows me on Twitter, it's probably no surprise if I out myself here as a massive Buffy the Vampire Slayer fan. "Fan-girl" massive. "Quote-along", calendar owning, comic-book yielding, massive. There might even be a figurine or two thrown in the mix. (I never claimed to be 'cool'.) Picture then my complete glee at meeting creator Joss Whedon ahead of the release of his independent film Much Ado About Nothing.
Of course they say you should never meet your idols; I met mine for just 20 minutes at the beginning of May, which was just about enough time to get in, get my answers, and get gone without turning into a gibbering mess.
With eloquence and extreme wit, Joss spoke about why Shakespeare is still relevant to modern audiences, the pressures of making big movies such as recent hit Avengers Assemble (and the pleasures of small, like Much Ado, and his multitude of TV shows). He even chastised me (again, wittily) for dropping spoilers on the play's 400 year-old plot. Thankfully that was all I dropped.
From the outside, Joss Whedon might not immediately strike you as 'Port', but for me, he's exactly the kind of person we celebrate: intelligent and considered, an underdog who's triumphed. And he's done it with a sense of humour.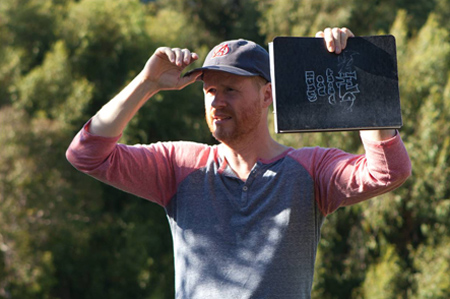 "Jon Crispin's suitcase project offers an incredible insight into twentieth century psychiatry"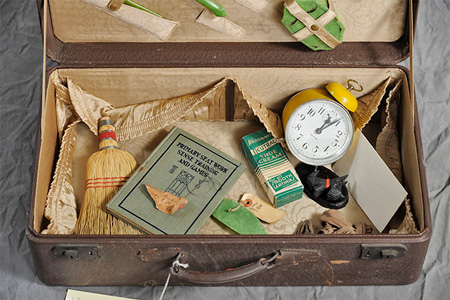 From film to audio, 2013 saw the launch of our (almost monthly) podcast series with producer, Barney Rowntree, senior editor Matt Willey and myself. It's still early days, but a standout episode is our interview with Jon Crispin.
I'd been following Jon's suitcase project, photographing the possessions of deceased residents of New York's abandoned Willard Asylum for the Chronic Insane, for the last year and a half. It offers an incredible insight into twentieth century psychiatry, an area that's changed radically (and at the same time, is relatively misunderstood and riddled with prejudice). A taboo issue on both sides of the Atlantic even today, long after the last asylums have closed their doors, the podcast brings to life the stories of people who lived their lives behind closed doors, often forgotten by relatives and friends. The tragedy of their narratives, and the poignancy of Jon's images made this one of our strongest podcasts to date.
Betty is deputy online editor