Charles Etoroma on why the New Balance golden era is now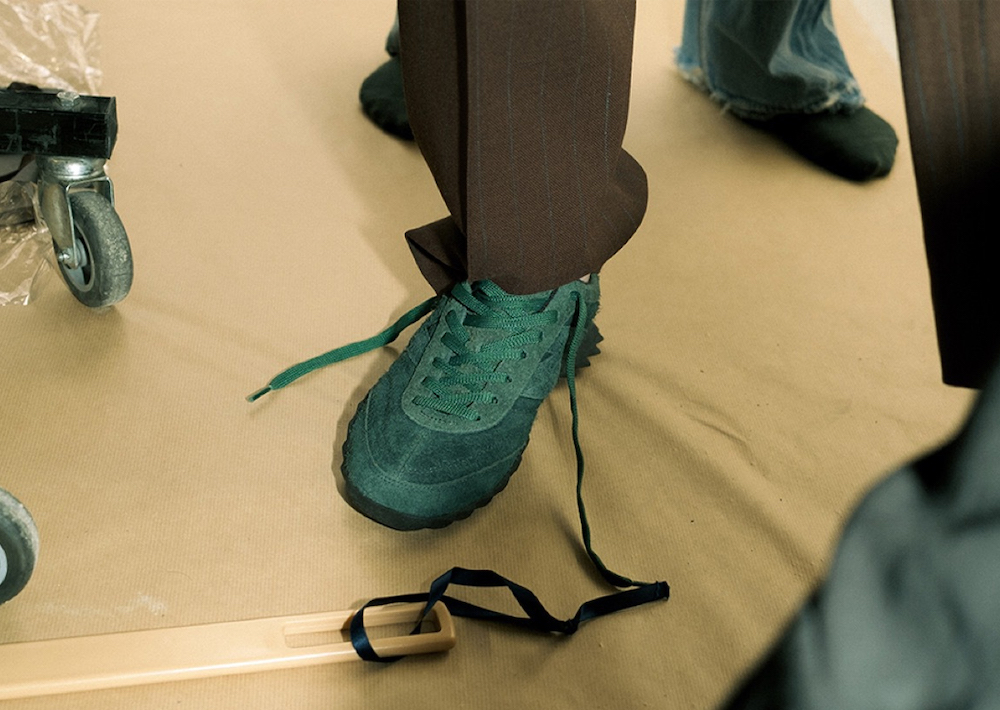 This year, New Balance collaborations have been everywhere, with some of the more surprising displays coming during global fashion weeks over the past few years and most recently Men's Fashion Week SS23. It seems like every week the Boston-based brand is making waves with yet another successful drop or surprise partnership. Six years ago, it would have been a stretch to find New Balance so proudly touted, except in smaller markets like the DMV or Philly (i.e DTLR 990v4), within the streetwear, high fashion, and creative spaces. So, what changed and why is New Balance so hot today?
To answer, we have to examine key moments over the past five years, starting in 2017, when the brand decided to shift its stance on collaborations and embark on a new journey, thanks to a global strategy pitch from Joe Grondin, now Senior Manager of Collaborations. The brand did have several key male-focused collaborations before this point, like the 2005 Solebox 1500GGB / 1500BB, 2011 Nice Kicks 1500, 2012 LAMJC x Colette x Undefeated 1500 UCLA, 2013 Concepts 998 "C-Note," and the 2016 Ronnie Fieg 997.5 "Mykonos Cyclades." All of them are still hyped within superfan circles, but many are too far ahead of their time when it comes to mainstream culture.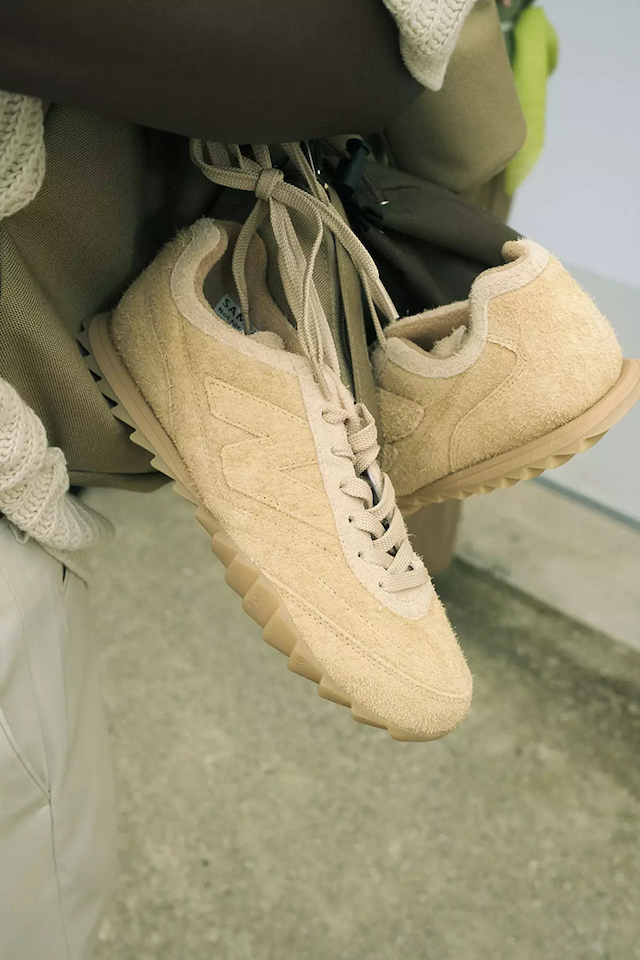 The following year, New Balance began generating some buzz by doubling down on the classic 990 and 574 models, while introducing unique collaborations to amplify the stories around them. A few of the standouts were the 990v3s from JJJJound, Aries, and Stray Rats as well as the iconic collaborations 574 pack which paid homage to four notable collabs of the past through the relaunch. These brands helped usher in a new age for New Balance as a viable collaborator, and would end up going for at least twice as much as retail on secondary markets.
At a time when adidas was still touting NMD tech and introducing more Yeezy Boosts, and Nike gained massive momentum with Virgil Abloh's "The Ten" project, New Balance's measured approach continued on without chasing hype culture. And, despite the push for more marketing catering to hype, New Balance continued to stay true to its roots, in part due to the company's size (in 2018 they brought in $4.5 billion, nine times less than Nike) and privately owned status.
These two factors gave collaborators the one thing they all craved: freedom to meaningfully create. In an interview with Sneakerfreaker, Grondin said, "When looking for a partnership, it's family vibes as well as that independent spirit. Whenever we partner with a brand, we want them to own that space."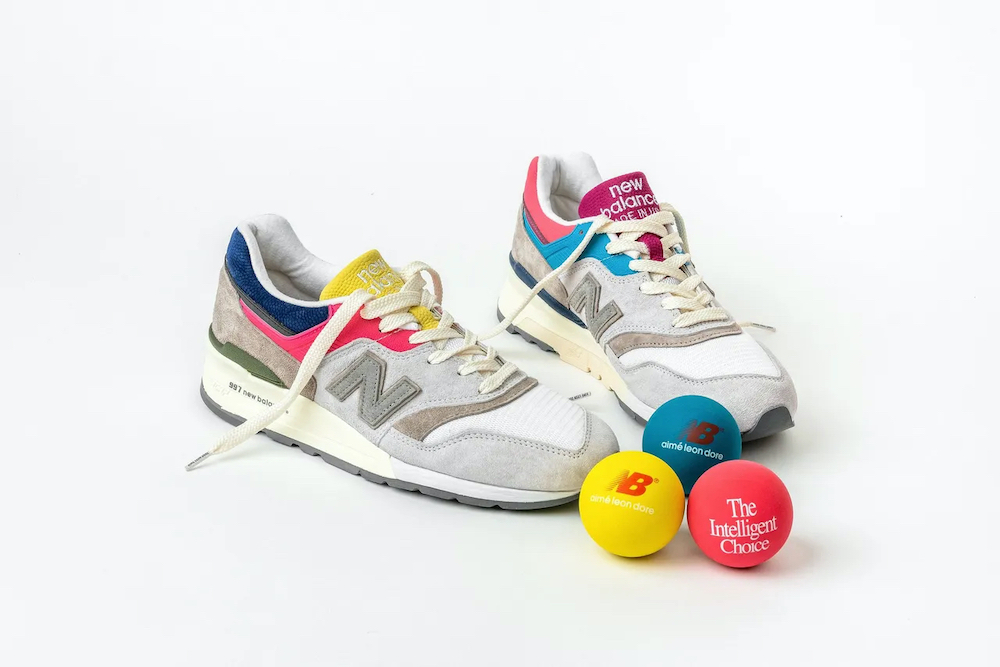 In 2019, Aime Leon Dore, arguably one of NB's most important collaborators specifically for the men's lifestyle category, would step onto the stage with their first collaboration on two pairs of the 997s (both going for $500+ on secondary markets).
Over the next few years, the brand would go on to build hype around some of the lesser known archival models in the 990v5, 827s (Stray Rats also released a version), and eventually the 550s/650R due to their dedicated following and strong core aesthetic. New Balance's strategy to utilise longstanding partnerships to speak to both core and archival sneakers certainly blossomed between 2019 and 2020.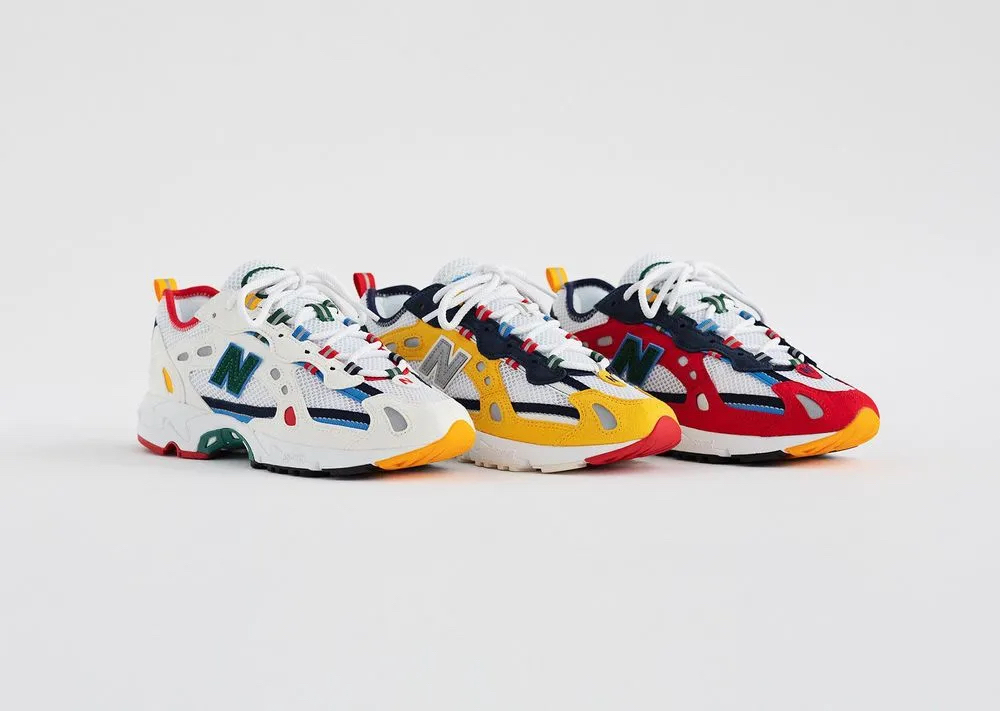 Casablanca set the tone in 2020 by debuting the hottest sneaker of the year in the 327s during January's Paris Fashion Week. One month later, Joe Freshgoods built on the hype with the surprise launch of the "No Emotions Are Emotions" 992s during the NBA All-star weekend in Chicago.
While the 2020 lineup (including two of the biggest in the JJJJound and WTAPS 992s) paved the way for the current golden era, one of the most unsung moves was the decision to partner with a major women's specific brand in Staud. The collaboration marked the first activewear partnership for New Balance and merged performance with the vibrant color schemes of Staud to create leggings, crop tops, and the 997 sneaker.
Prior to them, most of the brand's partnerships catered to the men's market, although women still copped as well. This initial link led to four more drops (with one more on the way featuring the XC-72s) and a stronger focus on the women's market via partnerships with Bandier, Ganni, and Miu Miu (the reimagined 574s now priced at $950, one of the most expensive retail collaborations thus far).
With each collab, we are witnessing, in real-time, the brand's strategy becoming more and more refined. Looking at some of the top collaborations of 2021 and 2022, we can't deny the increase in hype due to the addition of more cultural tastemakers across art, design, and fashion. The roster includes names like Yue We, Salehe Bembury, Joe Freshgoods, Ronnie Fieg, and Teddy Santis (who continues to generate buzz as the Creative Director for New Balance's "MADE in USA" line).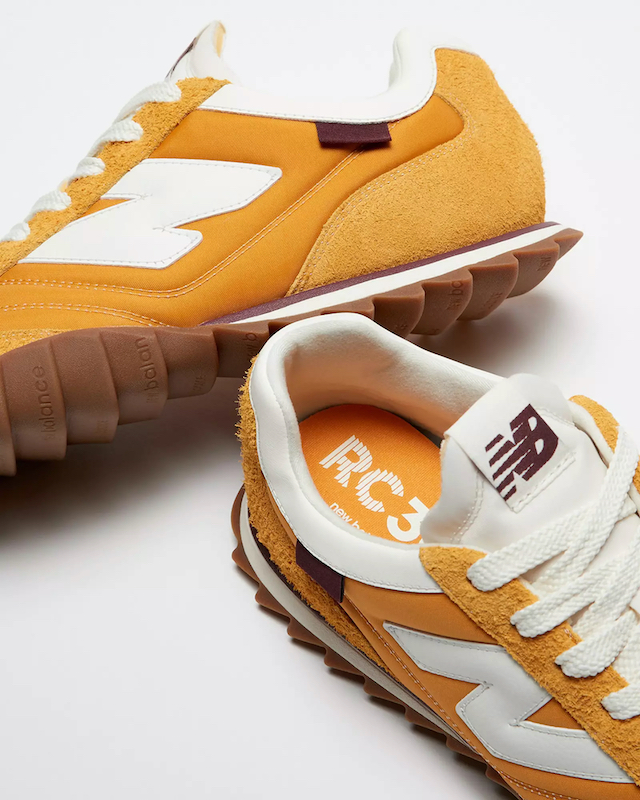 The path to stardom has been an arduous one for New Balance but the unwavering focus on elevating core product offerings (990 and 574) in partnership with niche, yet influential collaborators has certainly helped build the necessary foundation. And as that foundation has slowly grown, so too has the recognition, which has attracted more influential partners that have allowed them to amplify archival sneakers to inject newness into the market.
New Balance doesn't often get enough credit for the job they've done in building and fostering numerous brand relationships over long periods of time, but the writing is on the wall now — this golden era isn't slowing down anytime soon. With the brand just kicking off one of its largest partnerships with Donald Glover, only time will tell how fans will respond, but one thing is certain, New Balance is undoubtedly leading the charge as this year's hottest collaborator.