Alexandre Mattiussi on his Jeremy Schneider-designed tropical holiday print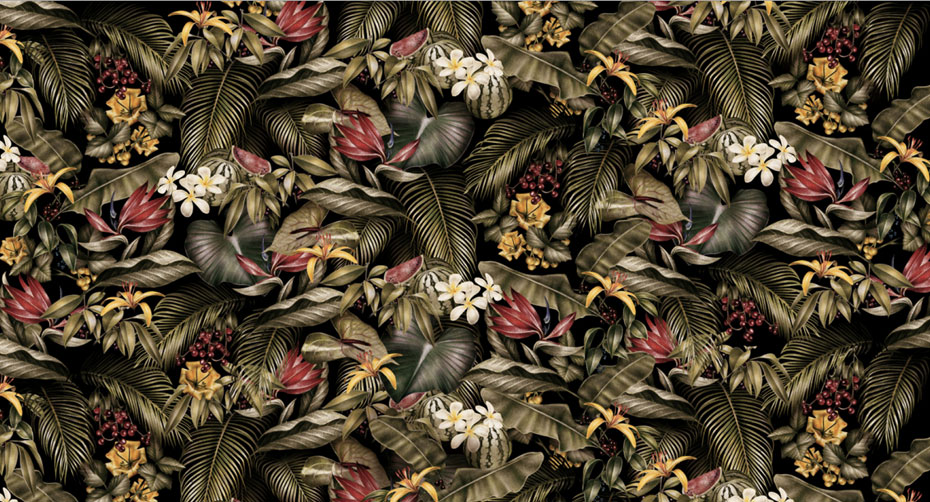 .The strength of Alexandre Mattiussi's AMI label is that, much like Adam Kimmel, he's able to take mundane everyday garments and make them into luxury items. The former Dior Homme and Givenchy designer has the ability to transform plain T-shirts, shirts and jackets into sought-after basics. The subtle style and toned-down aesthetic makes the brand different from many designers presenting their SS14 collections in Paris and Milan this seasom – and it makes complete sense for AMI to showcase the collection as a presentation rather than a catwalk show. These are not attention grabbing show pieces, rather sartorial love letters to the male wardrobe.
But Alexandre Mattiussi has been able to establish one particular element of his collection as an appealing pop cultural statement. With his prints, Mattiussi looks beyond just reinterpreting classic cuts and traditional garments. And it's when combining the two he's able to not only maintain his classic, very Parisian, chic-with-a-twist look, but also push forward and develop his brand in the process. Ahead of the presentation, I spoke to Mattiussi about the SS14 print…
"I was in the mood for a proper summer this season so I imagined a few colourful Parisian summer months with a tropical feeling. But it's also about escaping from the city."
"My SS14 presentation takes place in the an airport terminal, in the midst of Departures and Arrivals. I always buy clothes when I'm on holiday – I like bringing something back from the country I've visited.
This print from this season is very summary, and because summer gets shorter and shorter every year I like to keep that holiday feeling when I'm back in Paris. This print was designed by Jeremy Schneider who's an artist and illustrator I love working with. He created the jungle print, which can be seen on sweatshirts, shirts and accessories. I was introduced to his work through a friend of mine and when we met for the first time we really wanted to work together. We have collaborated for three seasons now; he did the flower bearded print for AW12 and the birds print for SS13.
"The AMI silhouette is made up with different things mixed together. For me, the tailoring is a very important part. This collection is about travel, it's about feeling comfortable when going on a journey – the energy in the rush of a departure… jackets wrapped around the waist, chinos with trainers, double-breasted jackets with T-shirts and classic fabrics with an urban touch."