David Hellqvist talks to photographer John Spinks about his latest work for British menswear brand, Albam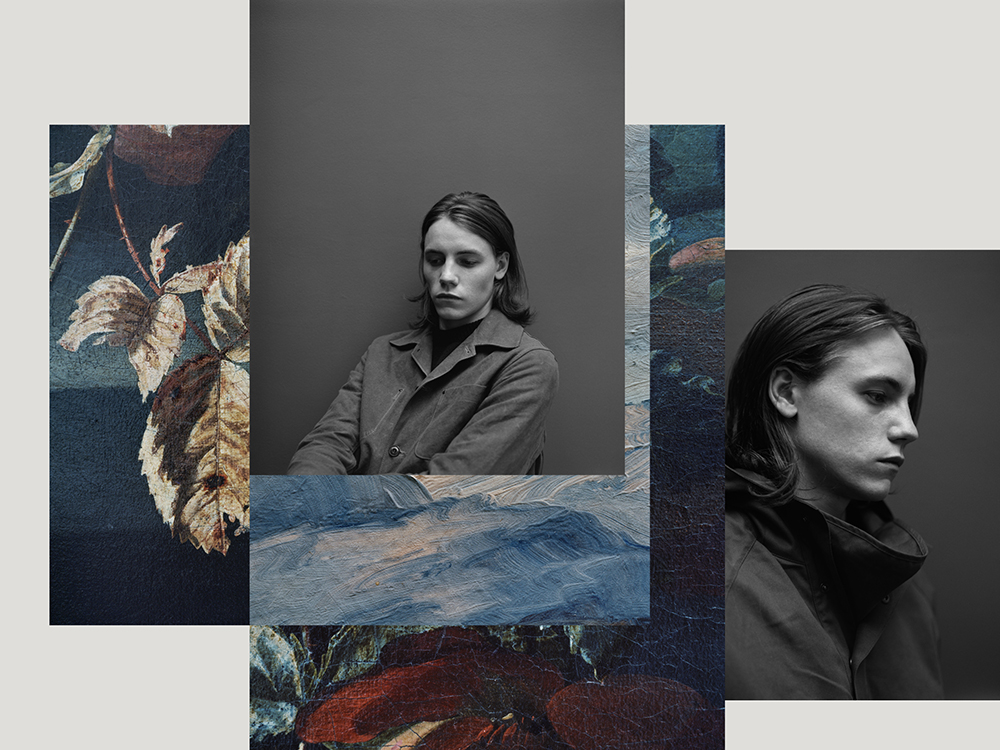 Fashion is only as good as its image. This business – more than most – is all about perception. That's the reason why brands still spend lots of money on print campaigns, even though we live in the fast food lane of the Internet, where images are consumed quickly and in large quantities. Creating a visual interpretation of what a brand stands for, and what the current collection looks like, is crucial when it comes to communicating with consumers. They will need to be able to identify with the images while also seeing them as aspirational. It's a fine line.
Laid back British menswear brand Albam has – thanks to its longstanding relationship with photographer and PORT contributor John Spinks – managed to strike that balance. Spinks' gentle take on Albam's iconic wardrobe staples – some of them seen on PORT
before – signify a working relationship at ease. The photographer's earthy colours and honest positioning makes for a compelling Albam portrait; believable yet ambitious, wearable yet directional. Here, Spinks explains the images and the process behind them.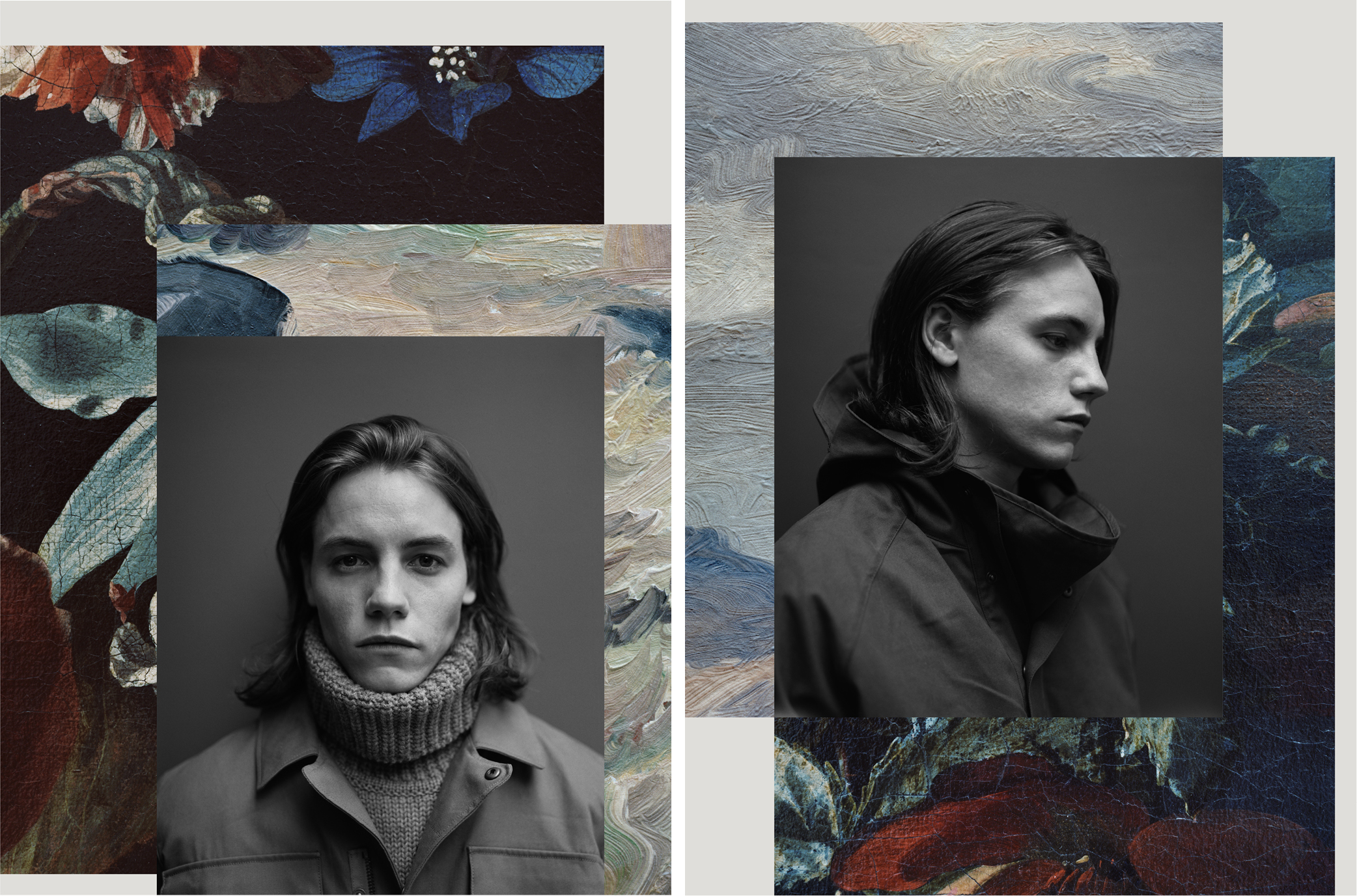 Who are your collaborators?
The final visual pieces are the result of conversations between myself, Albam co-founder Alastair Rae and Mark Tappin, the art director. We work very closely together.
Who created the artwork that goes with the pictures?
They both came through my wife, Nora. The flower painting was owned by her grandfather, and the landscape she found in a charity shop in Norway.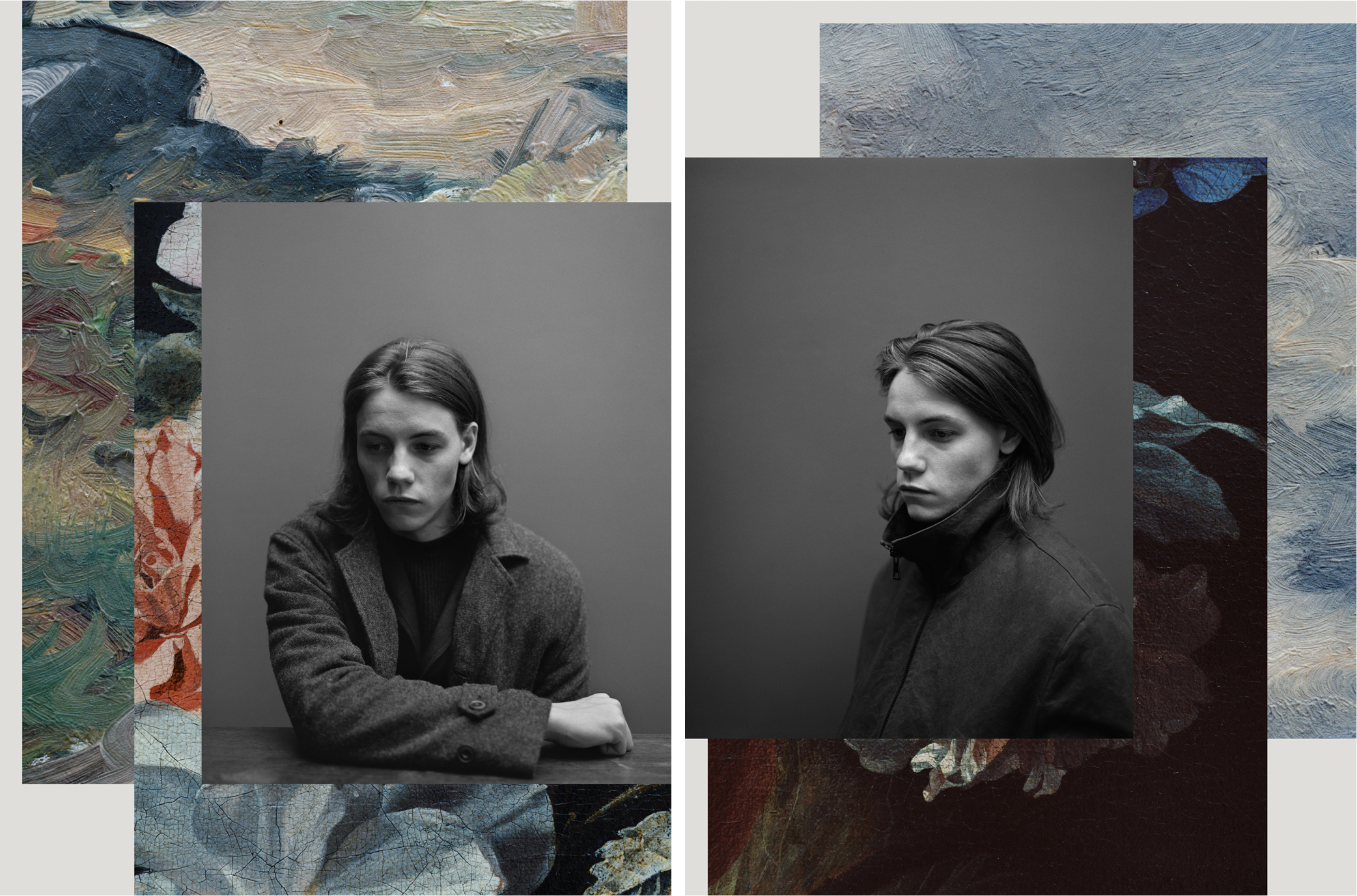 How does the artwork fit in with the pictures?
First, the colours in both paintings seemed perfectly in tune with the colour palette Nick and Alastair are using this time around. Second, a particular notion of nature and the landscape informs the thinking behind the AW15 collection, so both pictures were perfect in that regard.
What would you say is the atmosphere of this Albam season?
The figure in the landscape. The idea that there is a very real connection between who we are and where we find ourselves.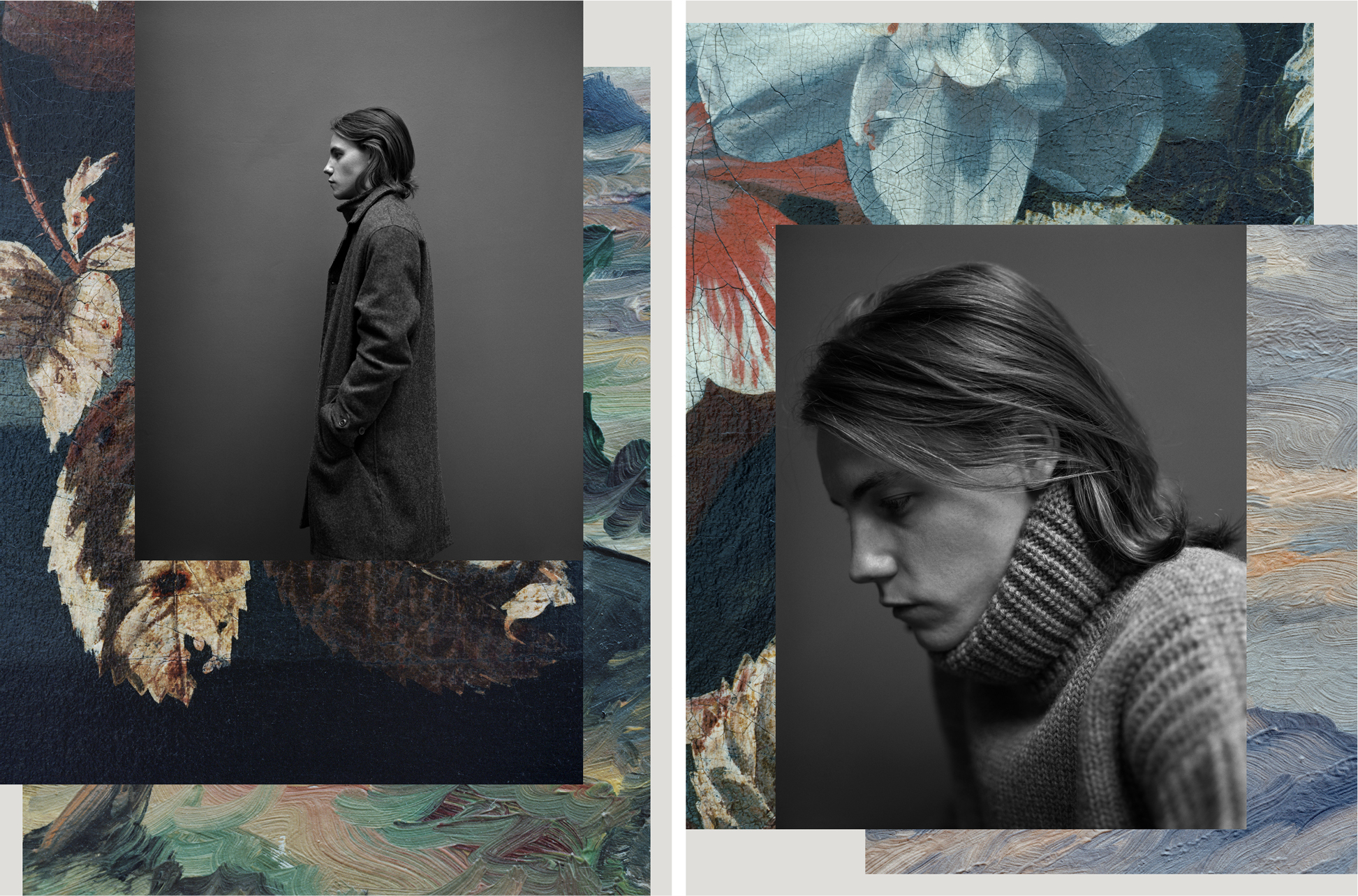 Are you a Spring or Autumn wardrobe person?
Definitely Autumn. I really like a good coat.
Who's the model?
Duncan Pyke. I had worked with Duncan before and really enjoyed it. He has a presence that is quite particular, a lack of 'blankness'.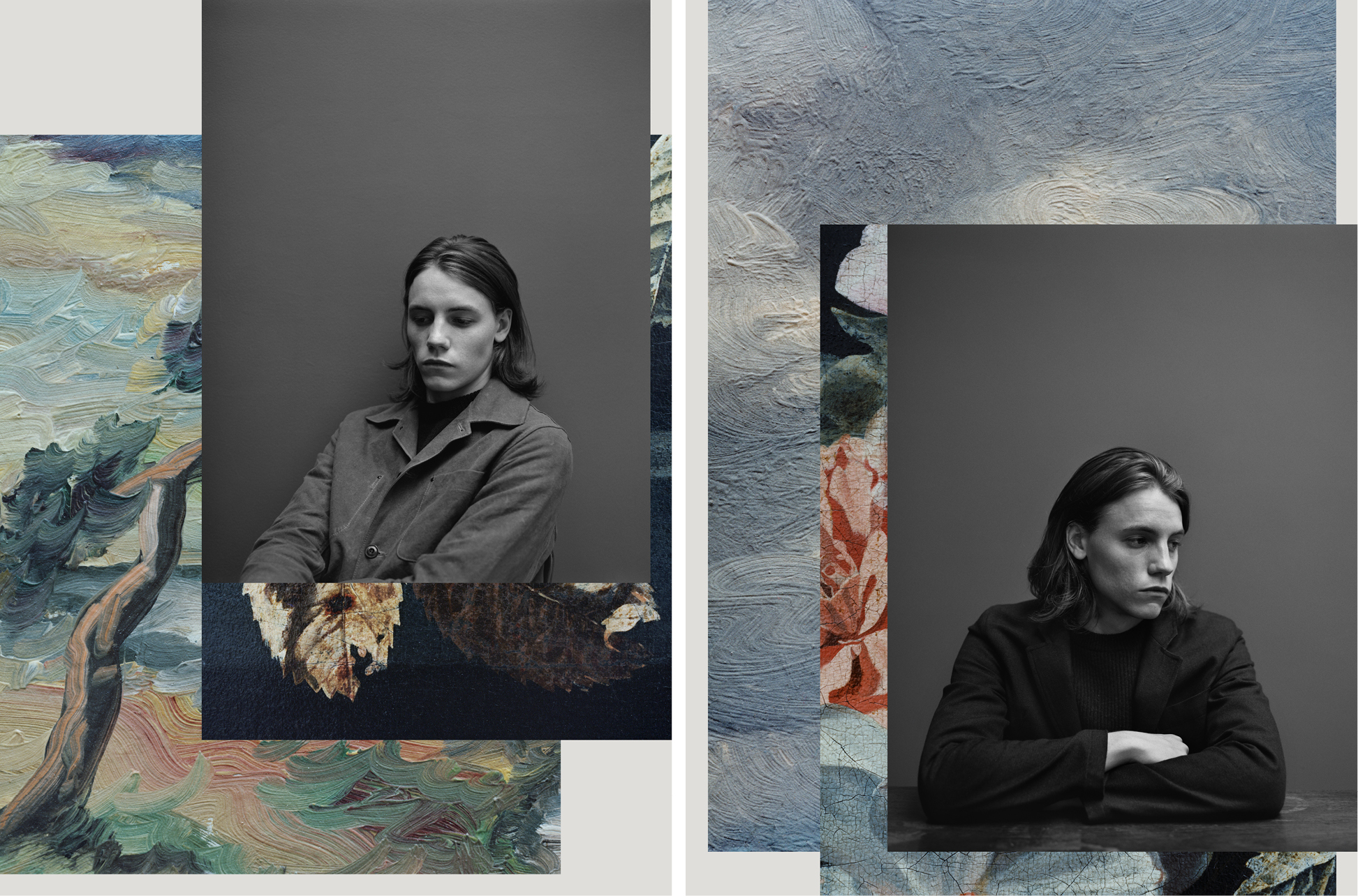 What do you like most about Albam?
They work very hard and are an extremely pleasant group of people to be around, from those working behind the scenes to the guys in the shops.
I really enjoy the things they make. The clothes have always been interesting, but the last year or so has marked a significant change. A lucidity has emerged, a clarity of thought…
How would you describe the brand to someone who hasn't encountered it before?
An excellent gentleman's outfitters… but not quite as expensive as that sounds.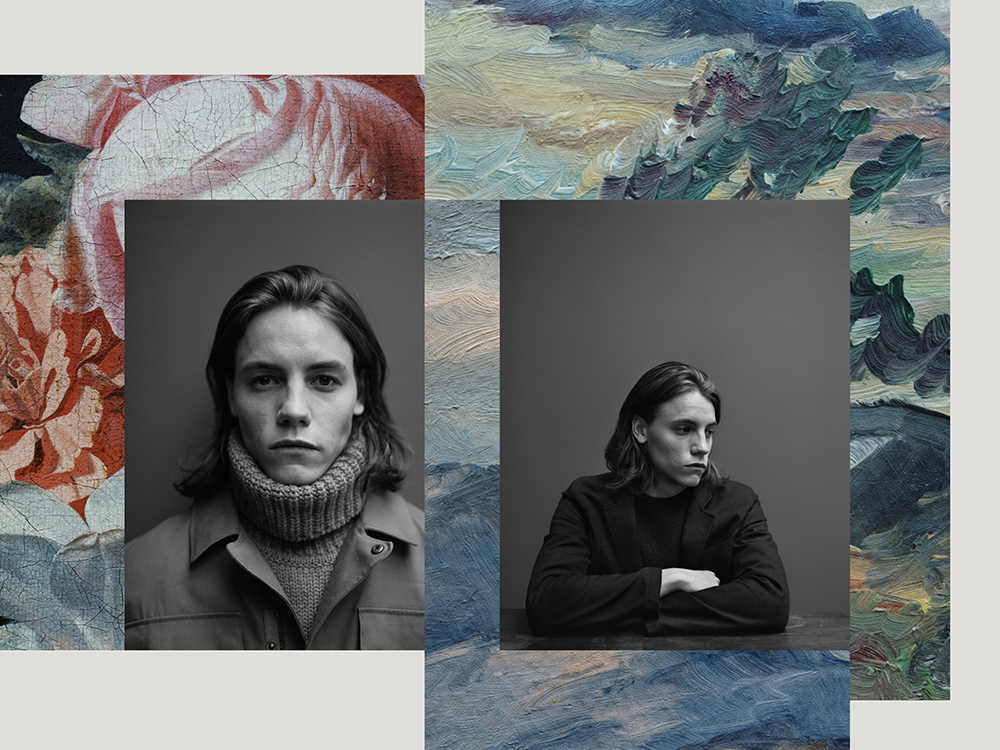 What's your favourite piece from Albam's AW15 season?
The hunting cagoule. It's quite a simple waxed coat: very practical, with a good colour and shape.
What is the connection between you and Albam and where is the 'aesthetic overlap'?
We've been working together for a number of years now, and I think over that time we have developed a sort of common language, a shared sensibility.