From Northern Soul to Grime, look back at the defining styles of five youth movements from the last 70 years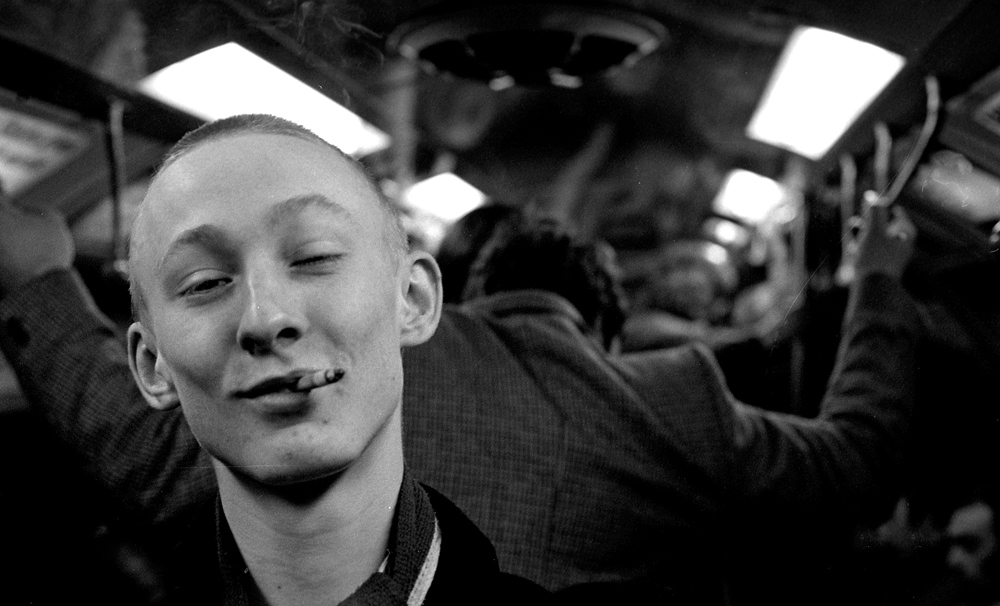 "People said subcultures died with punk, teds, mods, skins and new romantics but that's ridiculous," says Jim Stephenson, founder of photography organisation, Miniclick. "You have rave and hip-hop, you have garage and grime, and they are equally as energetic as any of the subcultures that have gone before them," he continues.
"Fashion is arguably the most significant element of all these scenes as that is the outward way of expressing the group these young people are choosing to identify with. When you say 'punk' you have an image immediately of what that means. Subcultures encompass a style and a language."
Presented as part of Brighton's Fringe Festival, Stephenson has curated Behind the Beat, a group photography exhibition exploring British subcultures from 1955 to 2017. Running every weekend throughout May, the show and a programme of talks are investigating the fashion, music, politics and stories that have defined subcultures in the UK. Ten photographers including Elaine Constantine, Derek Ridgers, Ken Russell, Dean Chalkey and Olivia Rose share their work documenting some of these iconic youth movements.
Here are five of Port's favourites.  
Teddy Girls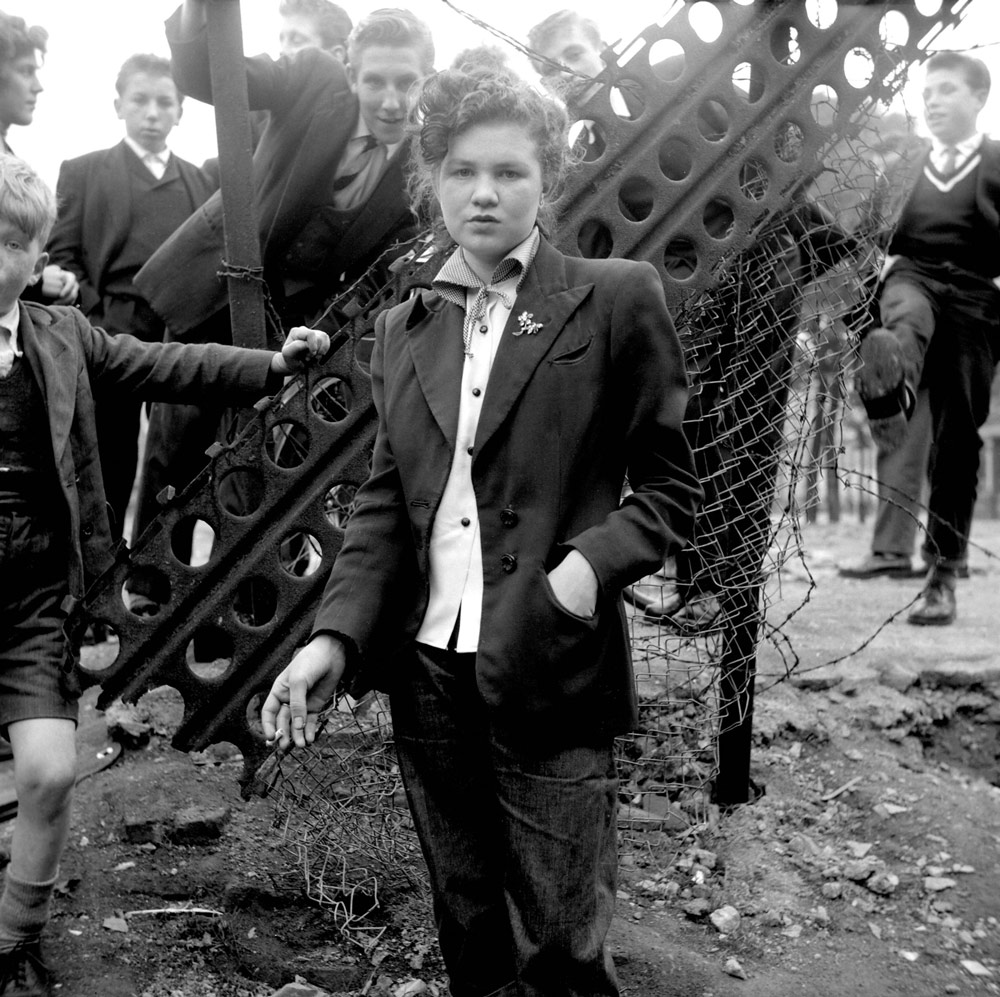 Ken Russell's 1955 photographs of one of the first female youth cultures to exist are some of the only documents of the teddy girls from the time. Russell photographed them on the streets of Notting Hill, at funfairs, on derelict East End bomb sites and outside the Seven Feathers Club. 
Teddy fashions were inspired by the Edwardian period during the early years of the 20th century, their dress included loose fitting, velvet-collared jackets and narrow trousers. Some teddy girls would put a feminine spin on the typical teddy style with straw boater hats, brooches, espadrilles and elegant clutch bags. They collected rock'n'roll magazines and records, attended dances and went to the cinema with the teddy boys. Most would also carry closed umbrellas but often would not open them, even in the rain. 
Northern Soul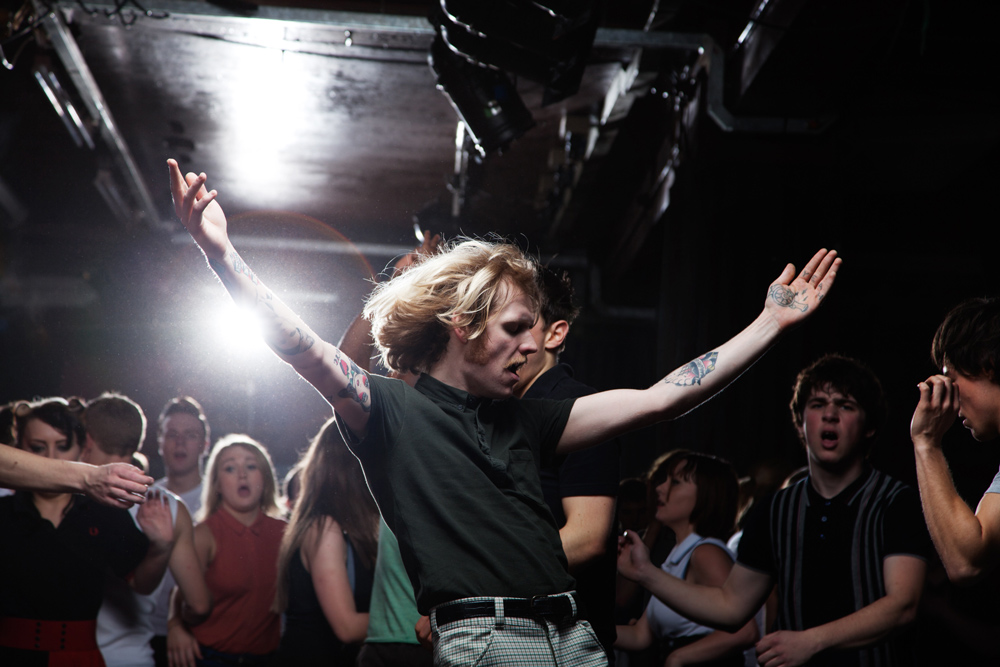 Northern soul was a music and dance movement that grew out of the British mod scene in northern England in the late 1960s,  largely inspired by the faster tempo and darker sounds of mid-60s American soul music. Records emerging from the Northern Soul scene became known as 'stompers' for their soulful vocals and heavy beats. 
Early northern soul fashion included strong elements of classic Mod style, including button-down Ben Sherman shirts, blazers with centre vents and an unusual numbers of buttons, and brogue shoes. Later northern soul dancers began wearing lighter, loose fitting clothes for easier movement on the dance floor. This included high waisted baggy Oxford trousers and sports vests with leather-soled shoes. 
Skins & Punks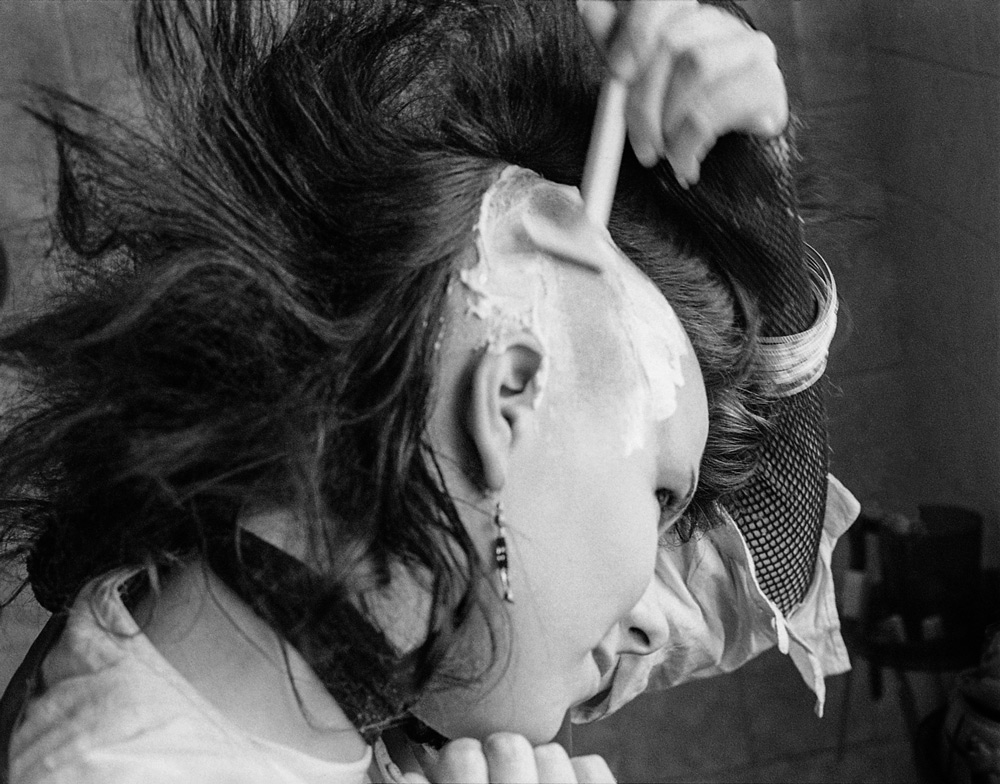 Gavin Watson grew up in High Wycombe in Buckinghamshire taking photographs of his friends and acquaintances. As a result, Watson captured two of the most iconic subcultures in 1980s Britain, which have become some of the defining documents of this period. Director Shane Meadows cited Watson's photographs as an inspiration for his film This is England.
Ripped T-shirts and safety pins became a punk staple, as well as zips, studs, badges and armbands that were being used to make political statements. Towards the 1980s, punk fashion became even more politicised with mohawks, tattoos, studded chokers, Dr. Martens boots, and tartan. Women would wear leather skits and ripped fishnets, writing slogans and band logos on their t-shirts. Fashion designer Vivienne Westwood took punk to the mainstream with her fashion designs in the 1970s. 
78/87 London Youth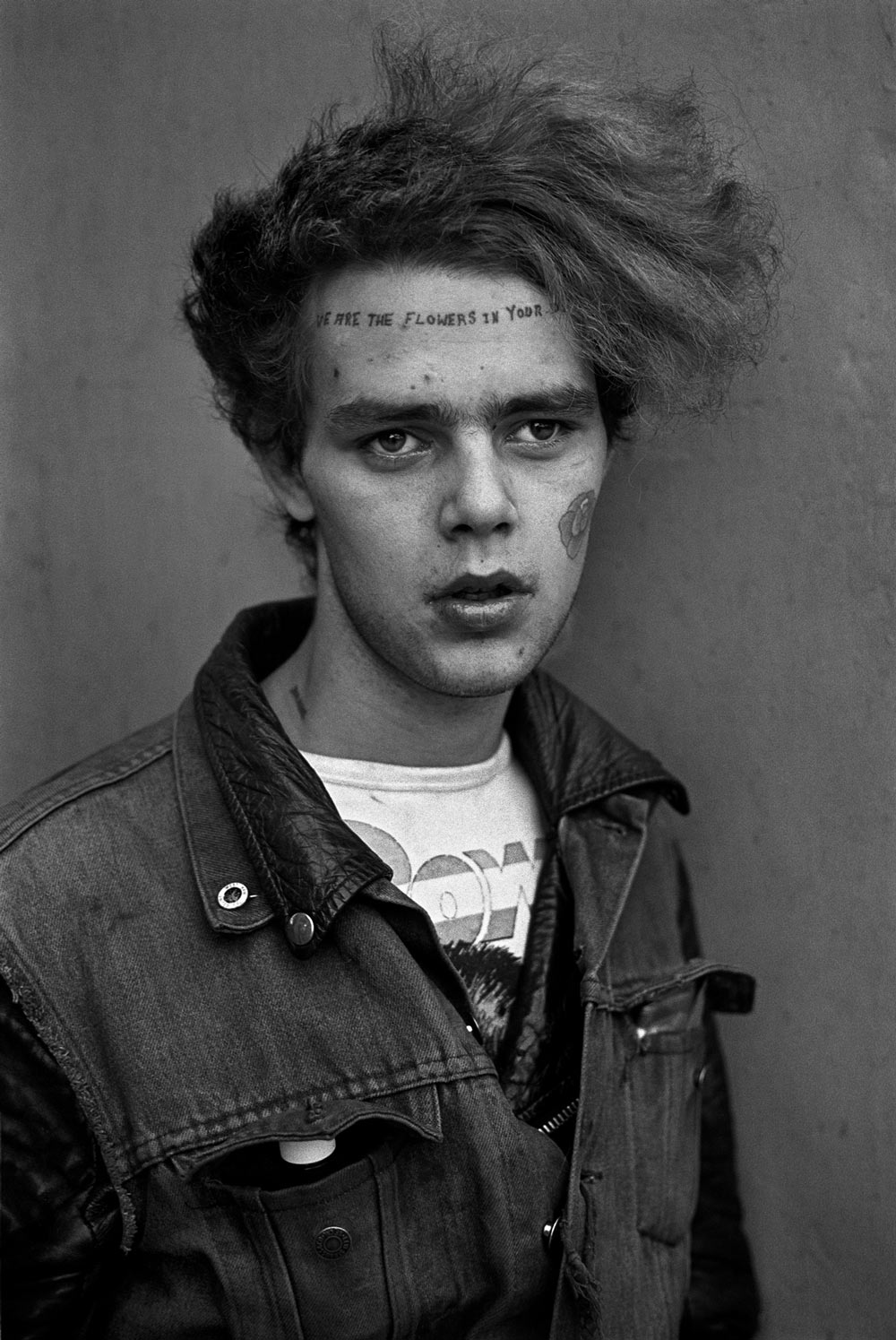 Derek Ridgers started photographing London's youth in the early 1970s with his documentation of the new romantics and the Blitz kids  in London streets and clubs. His series of images 78/87 concentrates on the decade after punk, when youth culture in London was full of diversity. As the punk rock era developed in the late 1970s, Ridgers devoted his time to the photographing London's decadent club scene in its prime, capturing ravers, goths, punks, skinheads and fetishisits and various fashions that developed from these subcultures. 
Grime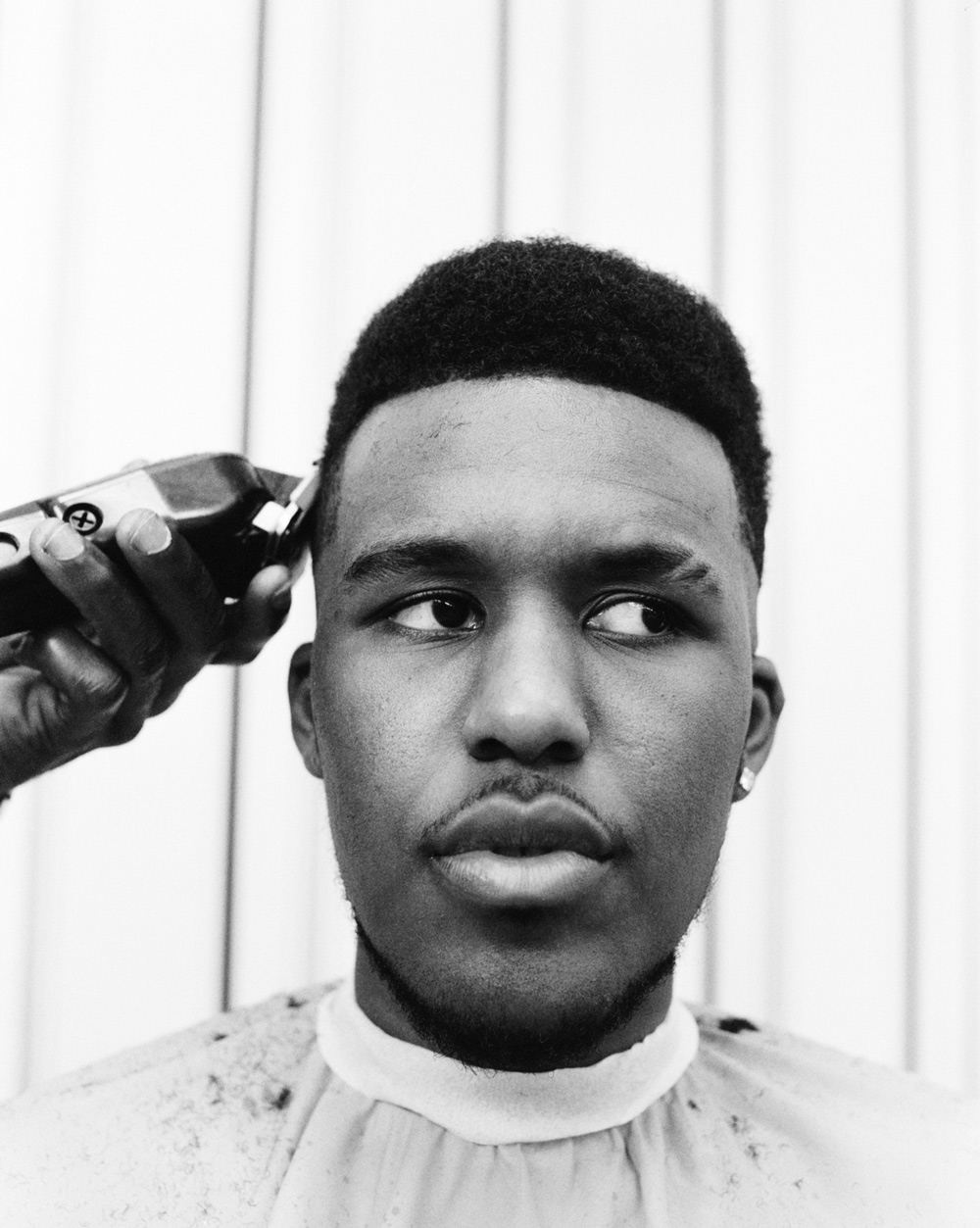 Grime music emerged in the early 2000s and has now become one of the most prominent British music subcultures. Grime evolved from previous electronic music such as UK garage and jungle, and is also influenced by hip-hop and dancehall music. As a new genre, it spread through pirate radio stations and underground scenes until the mid 2000s, when prominent artists brought their music into the limelight. Fashion is often minimal, and tracksuits and trainers are kept sharp and clean. Nike Air Max trainers have been a defining item in grime style and are still worn by many grime MCs. 
Behind the Beat is open every weekend in May, 10am to 6pm at Spectrum Photographic, Brighton