Alyn Griffiths encounters a surprising cultural distraction on the Adriatic island of Lopud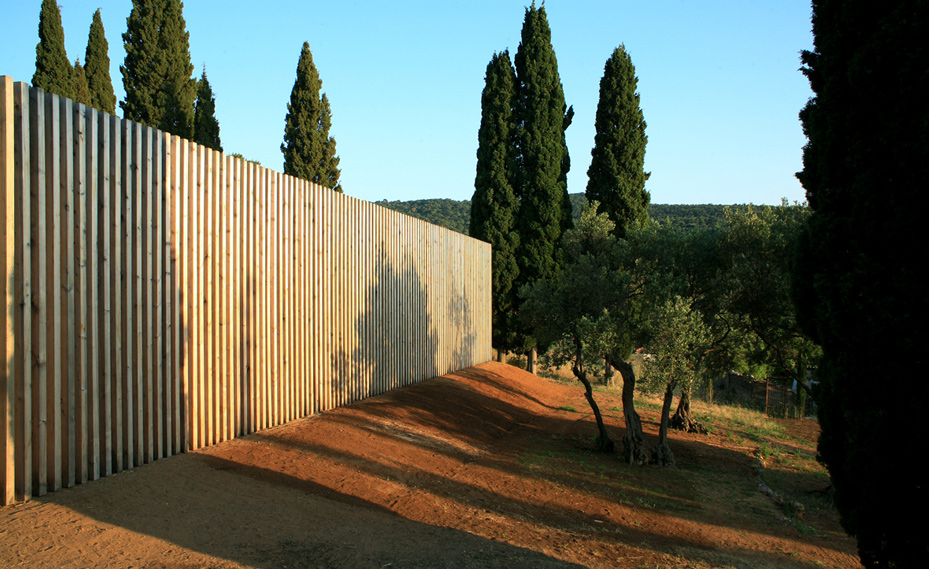 The small island of Lopud, 45 minutes by ferry from the Croatian city of Dubrovnik is not a place where one might expect to stumble upon an installation by Danish-Icelandic light artist Olafur Eliasson, housed in a specially designed pavilion by architect David Adjaye. Yet, the fortunate few able to turn their heads away from the stunning vista of the Adriatic Sea and spot a subtle sign indicating the presence of this surprising intervention are in for a real treat. Your black horizon was initially commissioned by the Thyssen-Bornemisza Art Contemporary Foundation and presented at the Venice Biennale in 2005. Eliasson and Adjaye worked closely together to create a structure in which the environment and the artwork would complement each other. The pavilion remained on the island of San Lazzaro until 2007 when it moved to its current location on Lopud. A nondescript pathway between buildings leads away from the busy beach before another sign, this time of etched patinated steel directs visitors towards a smaller path that meanders up the hillside, between cypresses and olive trees that frame views of the hilltop ahead and the sparkling sea behind.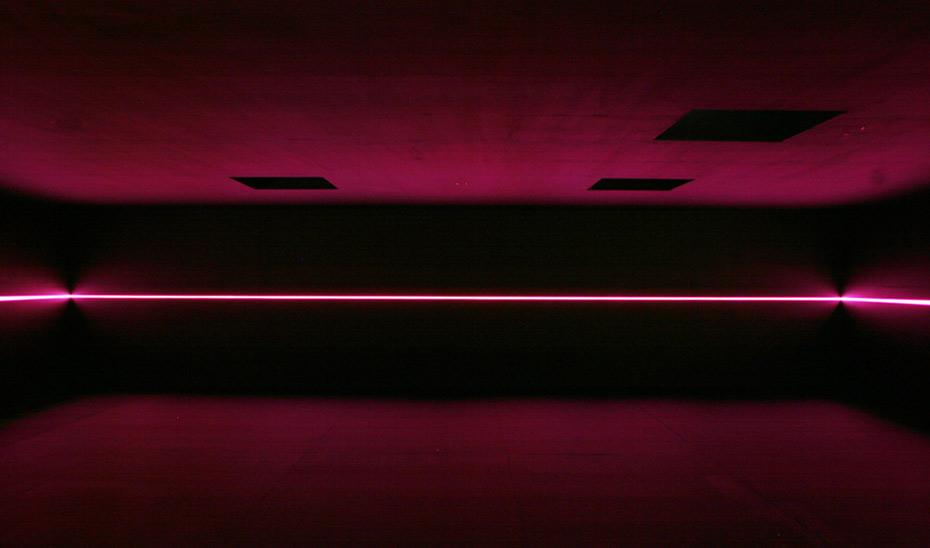 A rectangular volume appears among the trees – its slatted façade catching the sun but concealing its contents. The path leads to a narrow entrance at one end of the structure, from where the L-shaped plan reveals itself. A narrow corridor draws the visitor into an interior filled with warm Mediterranean light punctuated with stark regularity by shadows cast by the wooden slats. A mysterious passageway lined with chipboard ends at a blackout curtain marking the transition from Adjaye's interior to Eliasson's artwork. Eyes accustomed to the brightness outside are overwhelmed by the depth of the darkness inside the space, which is punctuated only by a line of light at eye level that appears as a horizon, its distance unfathomable. The line follows a gradual ramp, at the top of which it suddenly sweeps around the sides of a four-sided space, whose dimensions are again difficult to discern. Eventually, as one's eyes grow used to the darkness, the shape of the space reveals itself and closer inspection reveals that the light is emanating from a narrow opening in the wall. But it is the initial feeling of disorientation and the illusion of infinite space that leaves a lasting impression. On an island where sunshine and spectacular views are the main reasons for visiting, it may seem odd to find a blacked-out box hidden among the trees, but context and contrast are key to the success of both the architecture and the artwork and Your black horizon is a must-see for fans of either. The beach can wait.
Your black horizon is open annually during the summer months. For more info call: +385 91 322 0126