Port discovers a new series of furniture by fifth generation designers, Brdr. Krüger, for the award-winning Danish restaurant noma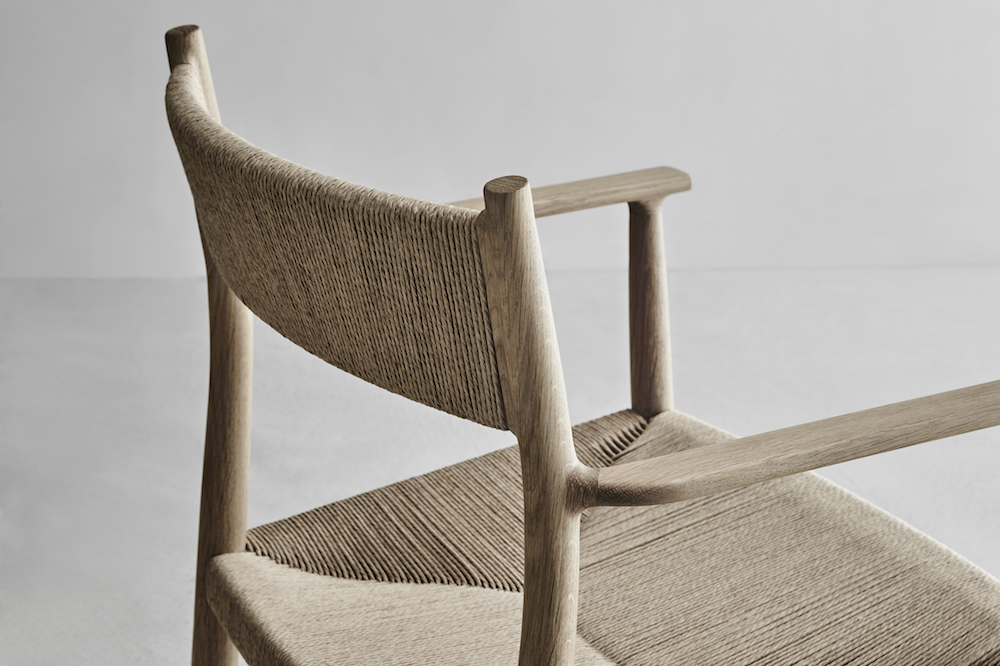 If noma is synonymous with Nordic culinary creativity, furniture maker Brdr. Krüger is a byword for beautiful Danish design. Together with another Danish institution, the renowned designer David Thulstrup, Krüger and noma have collaborated on a series of chairs and tables for the four-time winner of the World's Best Restaurant award, as they relocate to a new restaurant in the Christianshavn neighbourhood of Copenhagen.
Head chef of noma Rene Redzepi desired comfort above all else, briefing the studios to create "a formal dining chair without having the impression of sitting on a throne." Using traditional woven Danish paper cord to form the seat and backrest, the chair, as Redzepi says, "emphasises the craftsmanship behind the design.". The result is an honest, balanced and understated collection, combining complex woodwork with a delicate lightness. 
Established as a woodturning company in 1886, the traditions and skills of Brdr. Krüger have been passed down through five generations to form today a balance between classic design with a contemporary approach, paying homage to and evolving its heritage. Port spoke to their creative director, Jonas Krüger, on the ARV's aesthetics, the joys of woodwork and the role of family tradition.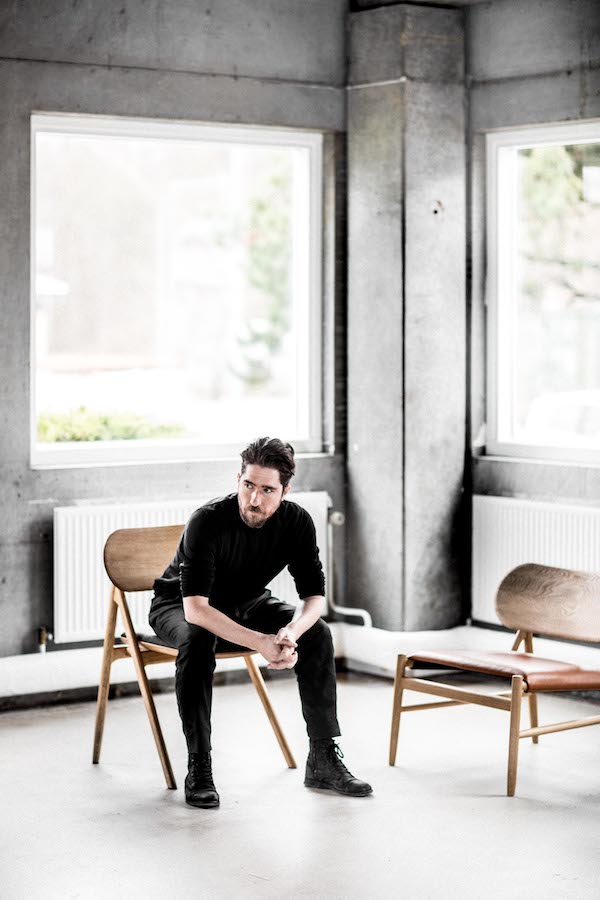 How did you balance practicality with beauty, formality with informality, for the collection?
We made no compromises to realise the vision for ARV. The ARV chair is contemporary in aesthetic, with a timeless quality. It is elegant and light, yet its signature craftsmanship accents make it incredibly tactile. While drawing on iconic traditional Danish design, it has a fresh energy and the spirit of a new generation of design. 
We sculpted the chair to form fluid curves in order to provide an optimal seating comfort. The back leg has a gentle curve and organically connects to the backrest and armrest with delicate and precise joinery. It has a certain formality and the angle of the seat sits somewhere between a dining and desk chair.
What is Brdr. Kruger's ethos?
We combine traditional woodworking skills, a profound understanding of materials and more than 130 years expertise in modern manufacturing techniques to create innovative designs with timeless appeal. We are deeply involved with every stage of the design process and committed to a craftsmanship that we have nurtured for five generations.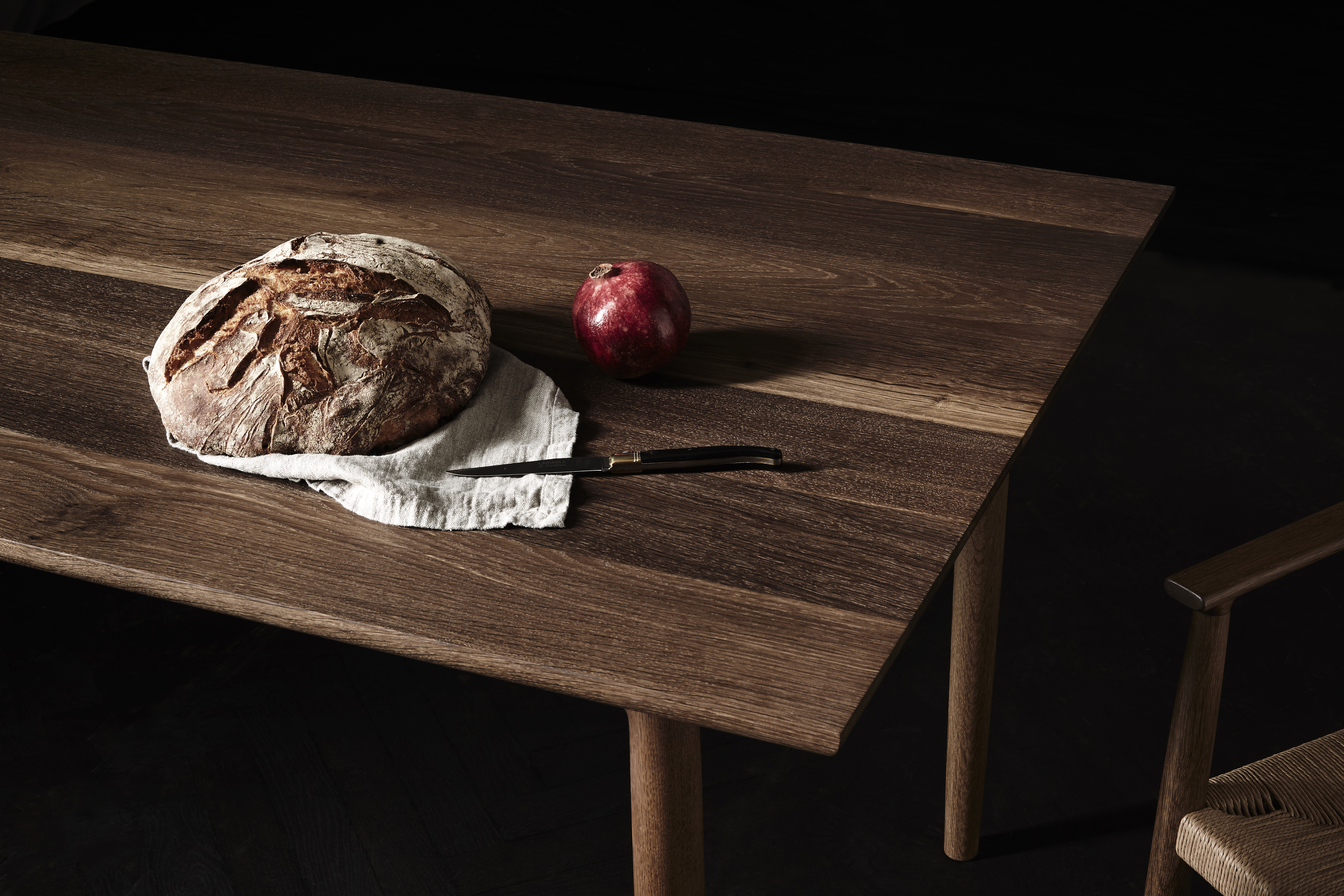 What parallels are there between Brdr. Krüger, Studio David Thulstrup and noma?  
I cannot answer on behalf of the others, but I think you can draw parallels to a fundamental premise, that we care for the end user. We see you as a guest, and more than a client. This perspective includes great care in the work that we do and that has made us good collaborators. Furthermore, we share a love for our cultural traditions, but set in a new context, with a new perspective.
Why is wood such a versatile material?
Wood has a natural beauty and is a versatile, strong material. It enables us to materialise elegant design, that is still strong enough to survive a hard environment, like a restaurant. The balance between the lean and the strong is achieved in combining our classic woodturning skills with modern technology. ARV is a great example of this – it is a classical-looking chair in oak and paper cord, but the sculpting is done partly by modern 3D controlled CNC milling as well as by hand, the traditional way. There is both beauty and modernity in this way of manufacturing wood.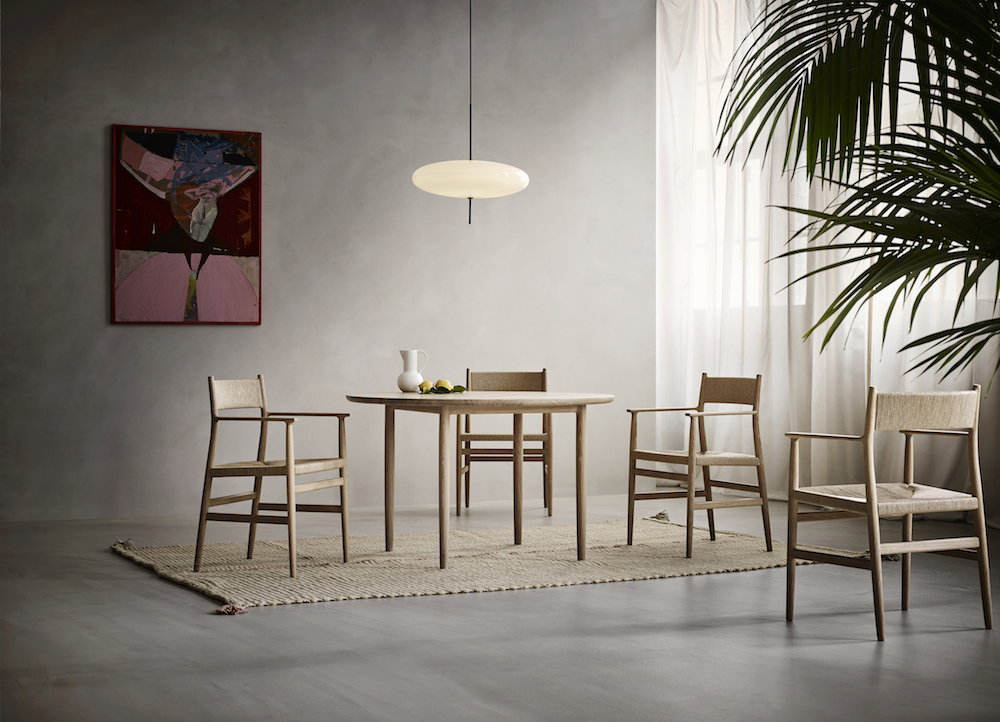 How does the London design scene compare to Denmark?  
Both cities have a vibrant design scene and are home to some of the great designers of our time. What I enjoy about coming to London is seeing the breadth of talent and international design presence – it is truly a cosmopolitan city. The pace of life in London is much quicker than it is in Copenhagen.
What role does family play in the company's vision?
Brdr. Krüger, is a family run business – we started life as a woodturning workshop in 1886 and today are a leading, self-producing, design brand. The company is now run by myself and my sister Julie Krüger, and our parents are still involved with the business. Every piece that leaves the workshop in Denmark draws on our Danish design values and heritage but strives forward with a contemporary twist. Today we seek to bring a new turn on tradition with new and exciting talent.
Fifth generation Danish furniture maker, Brdr. Krüger will make its UK debut with ARV by Studio David Thulstrup at Coexistence, London, at the end of November. To celebrate the launch, a special installation of ARV and other Brdr. Krüger pieces will be on display at Coexistence until 14 January 2019.