James W. Mataitis Bailey celebrates the simple design of the Opinel knife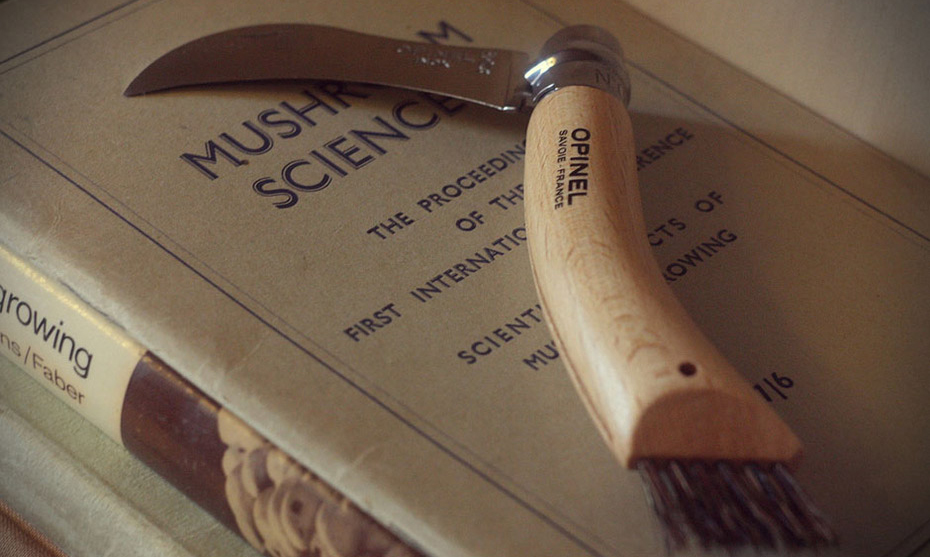 Over the last few years there's been a clear trend retracting style and design back to the honesty of the craftsman era. In men's fashion, product and interior design, companies and brands are pulling inspiration from the colonial to the post-industrial. There's been resurgence in the classic, focusing heavily on function but with a new found importance on beauty in it's simplest of forms.
One such example of this 're-interest' can be seen in Chambery, France where a historical manufacturing heritage has stood since the turn of the century. Joseph Opinel, born into a blacksmith family, first produced his Opinel knives (against his father's wishes) in the town of Saint Jean de Maurienne. Later manufactured in the Savoy region, and in stark contrast to the Swiss Army knife which was created only a year later, Opinel sought to construct a knife that was simple, comfortable and convenient to use. Developing into a range of sizes – No. 8 being the most common – and traditionally assembled with a Beachwood handle, the knife was slowly adopted by the working class as a necessary tool for everyday life. Winning gold at the International Alpine Exhibition in Turin, Italy in 1911, the company's name grew in fame and quickly spread to neighbouring countries Italy and Switzerland. Mass production soon followed.
Although from humble beginnings, it was through the unknowing endorsement of a few historical figures that Opinel's place in history was sealed. Picasso (who also bestowed his stamp of approval on the Moleskin) used his No. 8 to carve a number of his sculptures. Renowned explorer Roger Roche Frisian, was said never to have climbed a mountain without his,[/one_third] and well-known French sailor Éric Tabarly swam to his watery grave with his on hand. If the approval of such icons hadn't already solidified the knifes longevity, authors such as Jacques Lanzmann, Michel Déon, Gérard de Villiers and Jean Dutourd immortalised the knife in their books.
The classic Opinel knife stands as an icon of functional design, void of arrogance and lavish trimmings, altered only in the slightest since its inception and beautiful in its simplistic form. An example that while we may crave the extravagant from time to time, an honest friendship between function and form will outlive any flash in the pan contender.