Versatile, old-school designer versus specialised contemporary culture: Piero Lissoni on his humanistic approach to design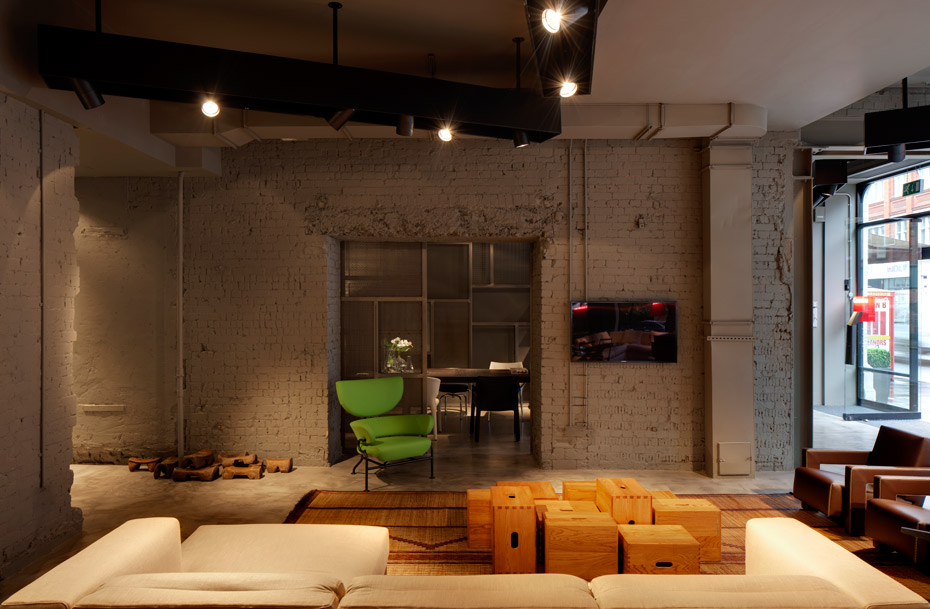 Above: Cassina London showroom interior
With all the stereotypical charm of the "perfect Italian gentleman" — humorous and fashionable — Piero Lissoni has agreed to talk with me  after the presentation of his latest London project, the Cassina Showroom on Brompton Road. We settle down for the interview in a bright corner of the store on a pair of LC1 chairs by Le Corbusier, which is as amazing as it is uncomfortable. "I am always really happy with the Le Corbusier, every time I discover new levels of discomfort" jokes Lissoni. "I'm recognised really as being a"discomfort designer" — every time I design an uncomfortable piece, I feel at home". It's really hard to decide which is the most representative piece in conveying the Italian designer's style. Lissoni is an incredibly versatile figure, with projects ranging from luxury Tribú boats to the Conservatorium Hotel in Amsterdam; the interiors of the main Benetton store in London to everyday objects like the Pina moka by Alessi.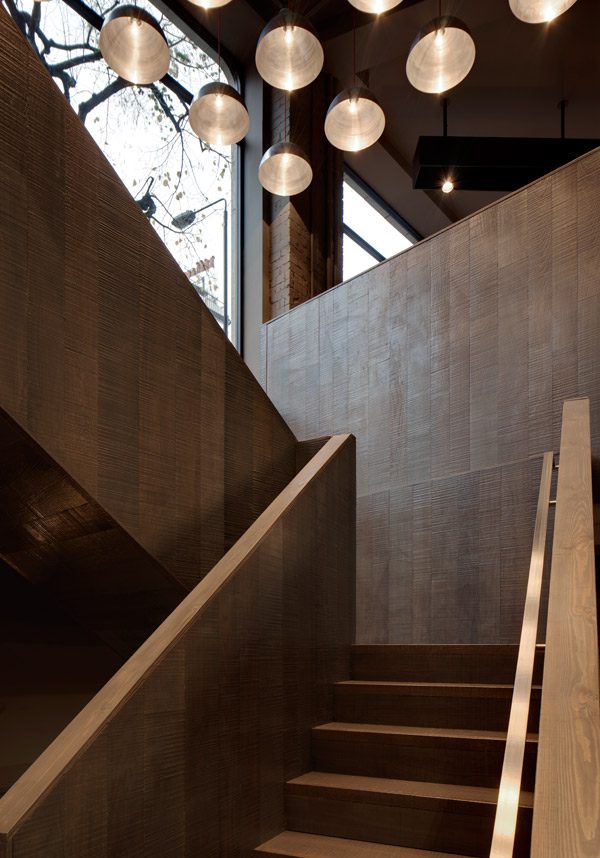 Above: Cassina London Showroom Courtesy of Cassina
Eleonora Usseglio-Prinsi: What's the idea behind this new Cassina showroom?
Piero Lissoni: It is difficult to design a showroom for Cassina, even more so if it's the Cassina showroom in London. And it is a property of the Royal Family… The situation is quite complicated!
I solved that by cleaning the space, by leaving the original structure —  the brick-work, the wrong beams — on view. I saved everything that I found. But I also added important interventions — we opened the two floors up and we created this special staircase. The office is somewhere between being a 'defined place' and [an open] space created by metal frames. It's a middle way. I really like middle ways; they have this kind of imperfect fascination, but at the same time, they are perfect.
I chose gray for the interior because it's a kind of trade mark. For me,  these tones of colours give more intensity to the light, even more so than white. White is really beautiful — I use white when I design houses — but gray is better to sell, because it bevels everything; become smoother and the light is always under control, making it more sexy.
Ele: Your design portfolio includes boats, accessories, furniture, interior design and buildings. Is the creative process behind their design always the same, regardless of the medium? Or is it  specific to each project?
Piero: I begin from a humanistic vision. The British world teaches us so many things, but unfortunately over the last 30 years, they've pushed the market in the specialisation, and in this way they've lost so much. You can find excellent designers, excellent architects, excellent industrial designers, but not someone that can combine all of these roles in one.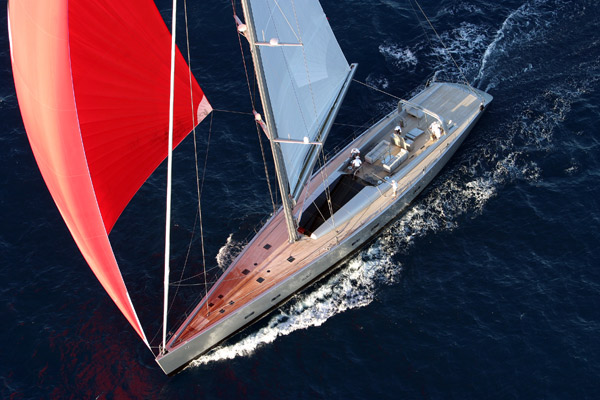 Above: the Ghost sailing yacht, designed by Piero Lissoni. Courtesy of MaxRanchi
I come from the Scuola Milanese, where exactly the opposite,  the combination of all roles. For this reason my projects starts with a humanistic approach. I don't want to sound arrogant, but it's a cultural issue. If you want do this job you need a lot of knowledge: that's not the multitasking culture of Apple. It's the culture tangles, contaminations —knowledge. If I design a building, I need to be engineering; when you design a sofa you need to be a tailor as well, because you have to know how they should sew it. necessarily on the details, but you need to know the bases.
Ele: You've 25 years of experience: what do you think are the most important things that you've learned about the creation of good design over the course of your career?
Piero: I don't understand that yet… The only thing that I can say that I learnt [so far] is that every day I like the idea of waking up, as every kid , knowing that I get to work with new toys.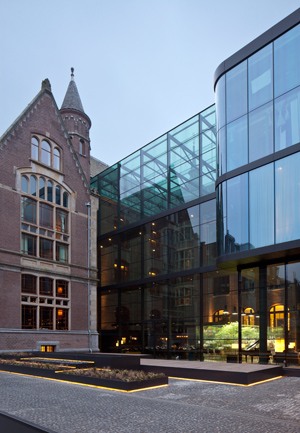 Ele: Who is the master that most inspires your work?
Piero: I'd need a train to put them all on!
When I was a child,  I wanted to become an architect. Nobody hampered me [in my choice] — I survived through to University and from the beginning, I collided with these extraordinary icons. At that time, the one that struck me most was the visionary perspective of Mies Van de Rohe. More than Le Corbusier, Mies appealed to me with the purity of his designs for innovative buildings that could be still be built even after 100 years.
Ele: Which of your pieces was the most difficult — or intense — to design?
Piero: Every project. I never have an idea suddenly; it's always a long process. Always too long for my clients, who complain about it and in the end, they have to stop me, because I could probably change a detail one more time…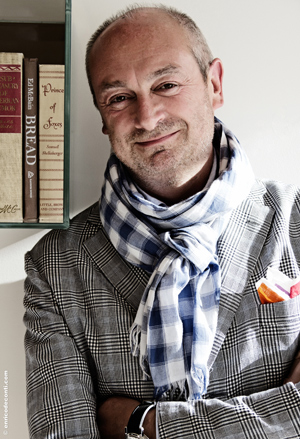 Ele: Is there anything specific you hope to design in the future?
Piero: Underwear. I guess that the media (and the architects themselves), create this image of architects being really serious people. For this reason, I give this kind of answer.  
Before, I had two sons and I always answered to this question, ¨a daughter¨. When we had her, I figured I should think of something different, and I guess that underwear design is quite fun, especially the prototype phase…