In 2012 the number of passenger cars produced in a single year hit 60 million for the first time ever. Port tracked down some of the industry's top designers to find out what drives them to continue creating cars that are faster, cleaner and smarter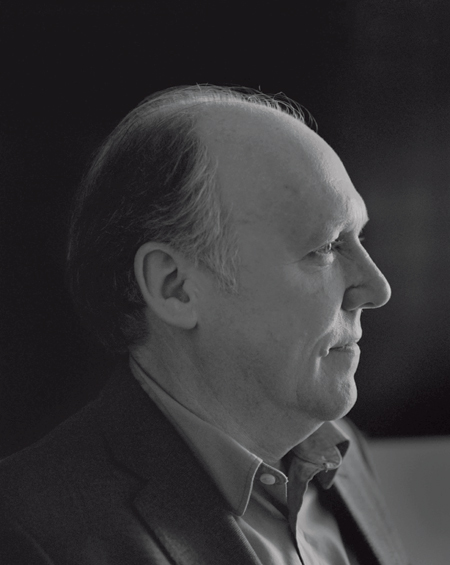 Jaguar
IAN CALLUM
Design Director
I remember showing my teacher a drawing of a car on my first day at primary school, and telling her that I wanted to be a car designer when I grew up. I took a natural interest in design very early on: I used to walk around sketching, and when I realised drawing cars could be a lot of fun I started doing that.
One of the things I enjoy most is seeing a car that I've worked on out on the road for the first time. We design cars inside studios, so you never get the full impact of what you've created until it's for real, moving among its peers, and you see someone driving it, smiling and enjoying themselves. Sometimes, however, you're faced with a problem that you're just not sure how to solve. You have these moments of emptiness – I think every creative person does – and when that happens I tend to step back and listen to what those around me have to say, and try to re-establish a clear vision.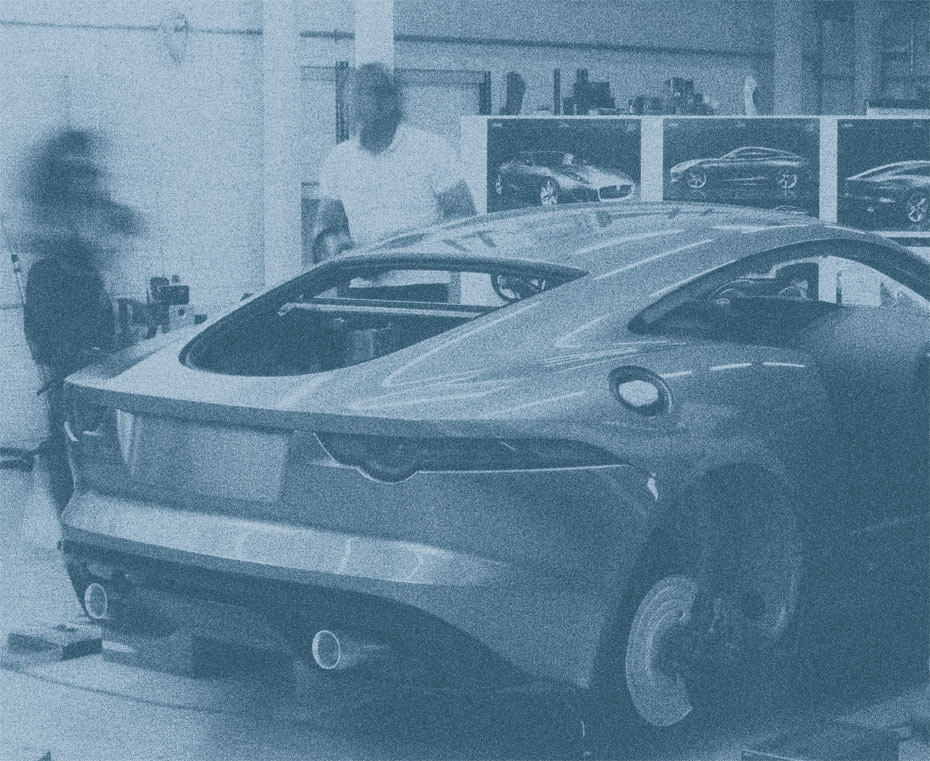 The process of designing cars has changed completely in the time I've been working in the industry, although the computer is only a tool; we still control what we're doing. The industry is also working very hard to improve its ecological credentials, and this affects design. Weight, materials and aerodynamics are all crucial to creating a car that's as efficient as possible.
The founder of Jaguar, William Lyons, was intent on making cars with beautiful lines and exciting proportions – cars that turned your head and were a joy to look at. It's a vision I share.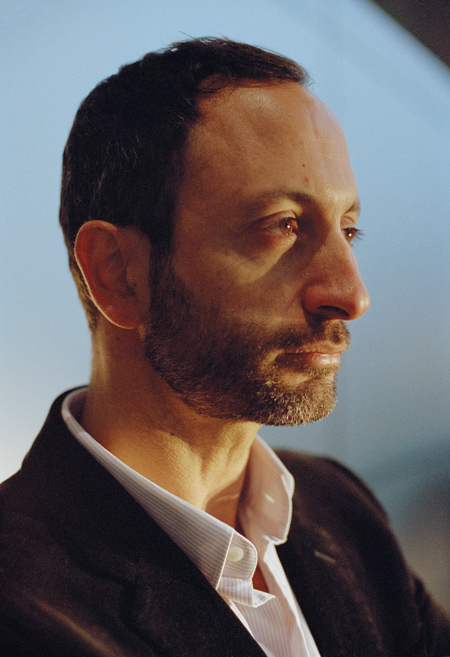 BMW
KARIM HABIB
Head of Design
I joined BMW in 1998 immediately after completing my postgraduate studies at the Art Center College of Design in Switzerland. In June 2012 I took over as Head of BMW Design, which means I'm responsible for the look of all BMW vehicles. In terms of day-to-day business, I mainly work with my design team and developers on creating and evolving current and future models. Essentially, my task is to shape the aesthetic of the BMW brand. It's a creative job, even though active sketching rarely comes into it these days.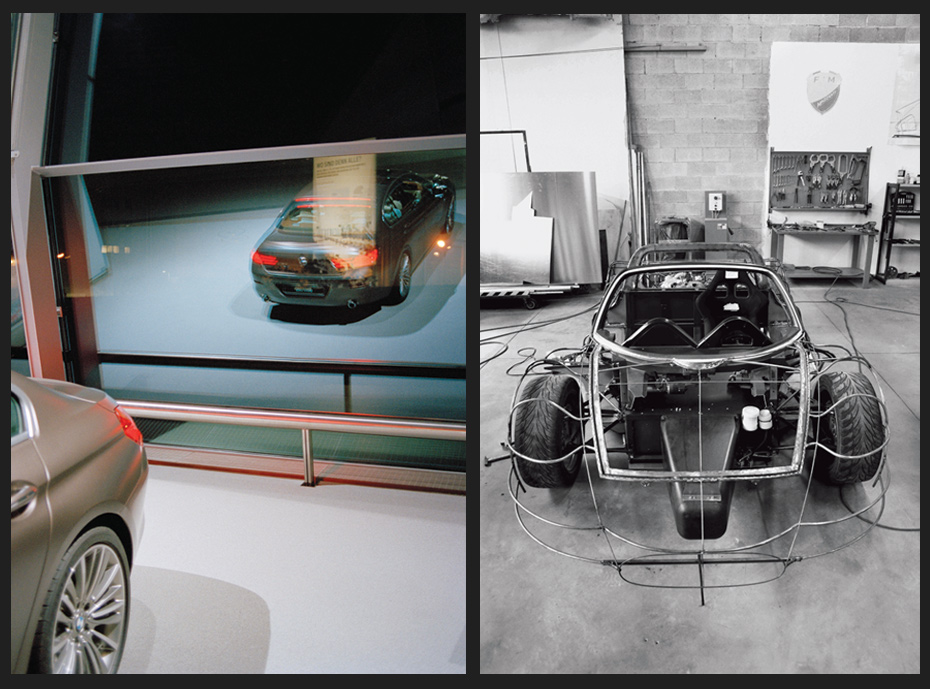 The vehicle industry today, and in the coming years, will face new challenges revolving mainly around the issue of efficiency – a subject to which we as designers are committed, and which we find particularly exciting. Efficiency is set to become far more evident in automotive design; in other words, it will be visually noticeable. A good example is the BMW Concept Active Tourer, in which we use an "air curtain" to guide the airflow past the wheels in order to reduce fuel consumption.
I greatly value the intellectual side of my work, as well as the opportunity to expand my skills. These are factors that have always been present in the various posts I've held over the course of my career. BMW provides the ideal platform to question established thinking patterns. The mindful design of objects that my job demands gives me a chance to help shape the world a little, while also defining and evolving the BMW brand. It's a pleasure to devote myself to my assignments here, and it's something for which I'm really very grateful.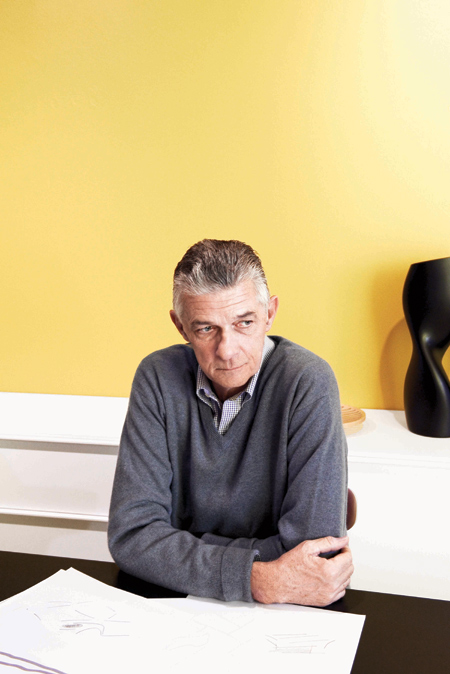 Ermini Automobili / Cappellini
GIULIO CAPPELLINI
Head of Design / Art Director
I graduated as an architect from the Politecnico di Milano and spent the early part of my career assisting the architect and designer Gio Ponti before I entered the Cappellini company. As art director, I am responsible for the product strategy and the identity, as well as designing some of the products in the Cappellini collection.
I love cars: for me they are very interesting from a technical point of view, and as objects of beauty. The processes involved in designing a car and a piece of furniture are similar in some regards, but very different in others. It is similar because I have to try to create a beautiful and useful object while making sure that the technology does not kill the beauty. The main difference is that there are many technical details and restrictions to follow, so getting a good result is a long process.
The Ermini 686 is the first car I have designed, and it is a big challenge. The brief was to create a contemporary sports car that respects the history of the Ermini brand, that is very modern and technically perfect – and one that also includes beautiful and interesting details. It is a unique car, with handmade components in precious materials like aluminium and carbon fibre; and it also has a special colour, the historic Ermini Red.
Today, a lot of good cars lack personality.
The design of the Ermini 686 has a strong personality and is a contemporary interpretation of Ermini's heritage, without being a replica or a retro car. The greatest challenge in this project was to achieve the perfect balance between speed and beauty. I enjoyed being involved throughout the whole process and seeing it grow step by step. Drawings and renderings are only a small part of the process: the interesting thing is meeting the fantastic artisans who really love their jobs and work with passion. This is the real quality of a project that is 100 percent "Made in Italy."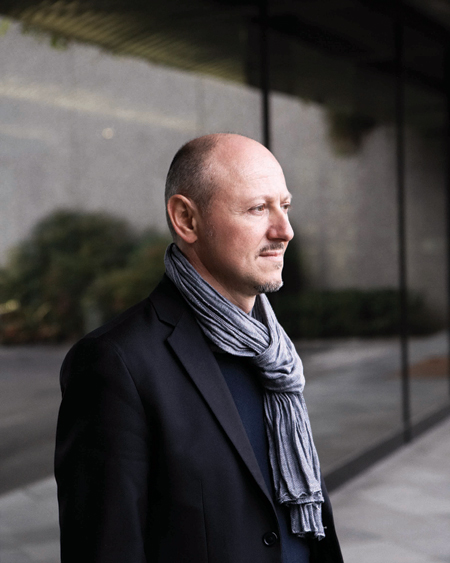 Pininfarina
FABIO FILIPPINI
Creative Director
I joined Pininfarina a little more than a year-and-a-half ago. I was attracted to the role because they were looking for someone with an Italian background; Pininfarina is a symbol of "Made in Italy." I think it's important to have that cultural background coupled with an international vision, because it mirrors our clients.
We have long-lasting collaborations, like the ones with Ferrari and Maserati, and also with new companies. We are very effective from a research and marketing point of view, and we are always looking for new clients and business development opportunities. We work on general transportation, industrial interiors, luxury yachts and airplanes, as well as cars.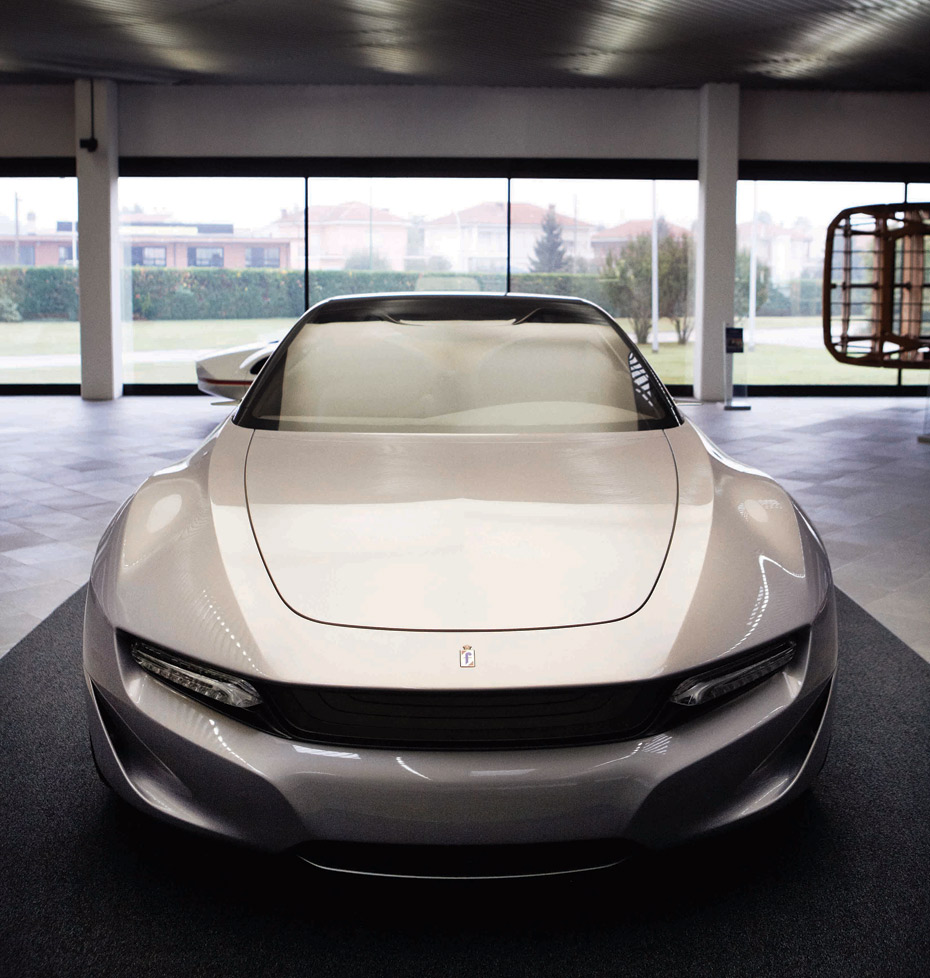 Working for different companies gives us the chance to change our approach every day – it's like an actor who plays a different role in every movie. This makes what we do exciting; it's not so difficult if you have a good knowledge of how to interpret the DNA and the brand identity of each company. That becomes much easier when you have lasting relationships, because then you know what the company expects.
The DNA of Pininfarina is based on three values: elegance, purity, and innovation. I would say the fourth thing is emotion, which is what unifies and filters the other three elements. We don't want to make things that are stuck in the past, we want to make things for the future. It's another approach to making things that last for a long time.
Ian photographed by Joss McKinley at Jaguar headquarters in Coventry
Karim photographed by Bettina Koller at BMW Welt in Munich
Giulio photographed by Danilo Scarpati at the Cappellini showroom in Milan
Fabio photographed by Danilo Scarpati at Pininfarina headquarters in Turin