Naoto Fukasawa crafts a comfortable sculpture for B&B Italia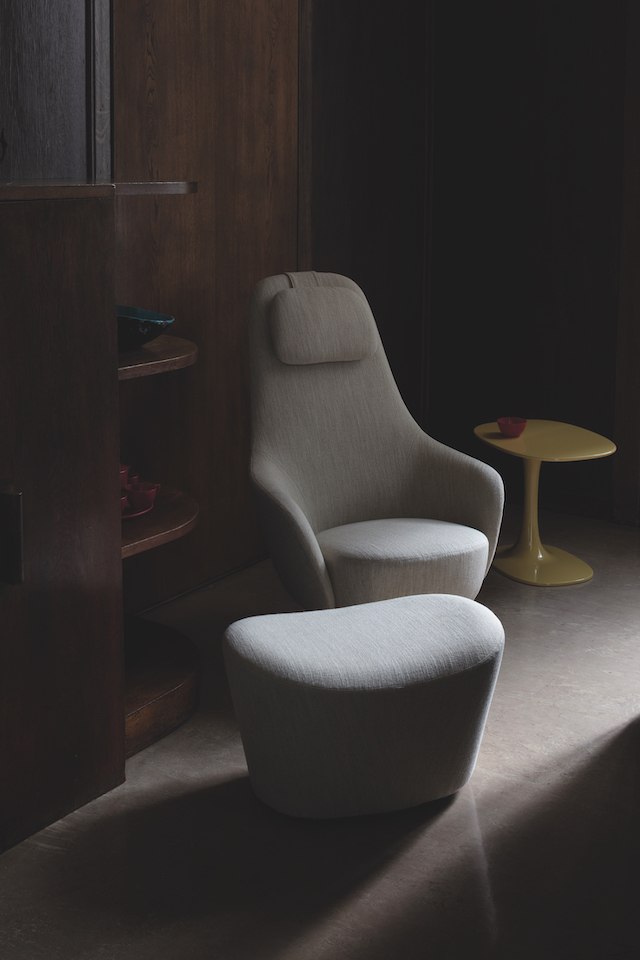 To the Japanese industrial designer Naoto Fukasawa, design is about observation, integrity, and ambience. The relationship a piece of furniture has with the space surrounding it is as important as its shape; its power lies in its modest expression and the mood it inspires.
"I believe that design is attributing a countenance to an object," he wrote in his 2018 book, Embodiment. "The countenance of this object engenders the surrounding atmosphere, and this atmosphere in turn attributes a countenance to the shape… It's attributing an incarnation to an abstract, a physical structure to a soul."
These physical structures, more often than not, take simple, carved forms. A prime example: Fukasawa's Harbor Laidback chair, designed for B&B Italia, which continues his exploration of an upside-down, truncated cone shape imbued with calmness and gravitas. Fukasawa calls it a "comfortable sculpture". He begins with a single solid mass of foam: "I like to sculpt like Isamu Noguchi," he explains, "slowly scooping out material to create a surface that people can be relaxed and comfortable inside."
Where the original Harbor (released in 2017) was fixed, stoic, the Laidback has a gentle, unexpected movement. Although the proportions and height of the seat are designed for comfort while using a computer or tablet upright, hidden within the form is a complex mechanism which allows the seat and backrest to tilt rearward. This duality reflects the truth that many spaces must now encompass both the productive and the serene.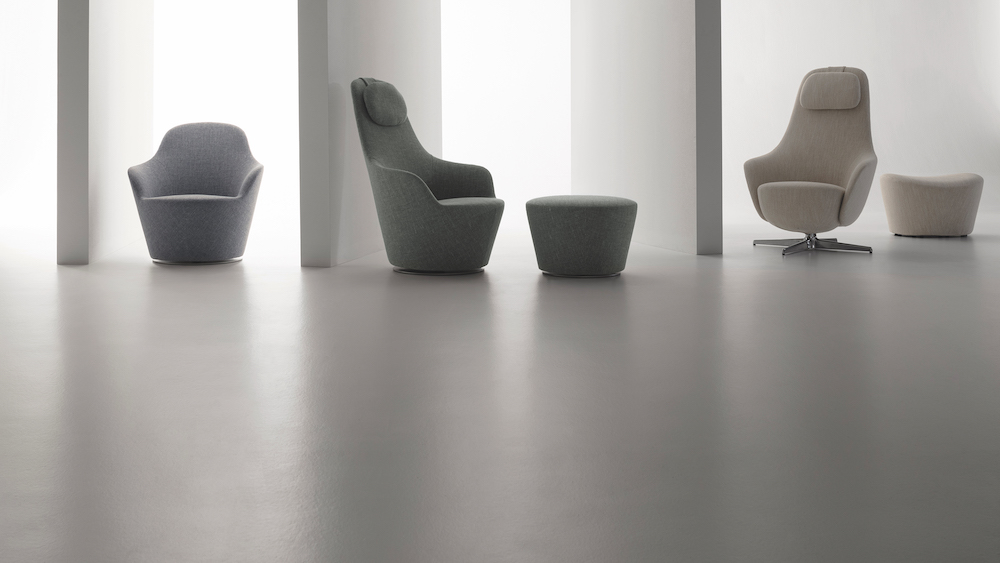 "I think people used to focus on too many things at the same time," Fukasawa says. His design practice is based on human observation, and he believes that recent events have brought about a clear shift. "Since the pandemic started, people in general try to find and be aware of details. They focus on harmony in the living space and notice any uncomfortable parts that damage it."
The Harbor Laidback, with its matching footrest and round tray-topped ottoman, is a symbol of this new lifestyle. "When you go back to the Harbor, to your home, you need your time to relax," Fukasawa adds. "Harbor is your place and moment."
The flowing line of the chair – upholstered in leather or fabric with an elegant saddle stitch – is grounded by a solid swivel base and exposed zip closure on the backrest. The clever headrest is adjustable, balanced by a distinctive metal counterweight. There is a feeling of comfort, Fukasawa says, from the form enveloping your body, and a freedom "in every position of the chair".
"Your body feels the tactile feedback from the soft surface," he adds. "Even before sitting on it, when you see the chair, you can feel that it is comfortable." What more could you ask for?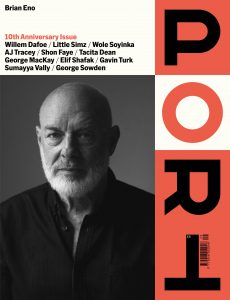 This article is taken from Port issue 29. To continue reading, buy the issue or subscribe here