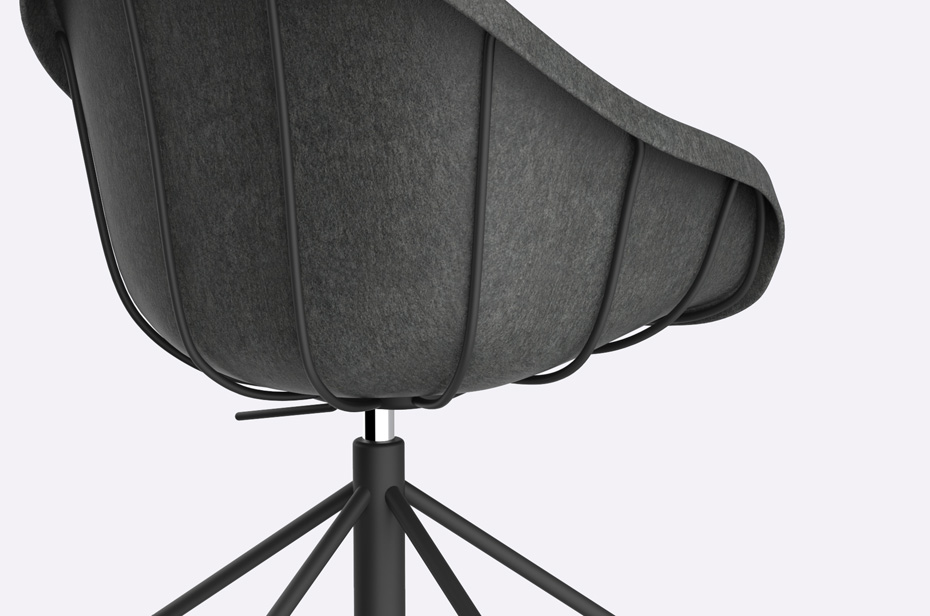 Formed by Sam Hecht and Kim Colin in 2002, Industrial Facility explore how industrial design interacts with the world around us through their innovative design objects. The multi-disciplinary studio have designed across a broad range of disciplines and interests, including furniture, clothing, exhibition design, transportation and, of course, product design.
Concerned with the role of context in determining the success of a design object, Hecht and Colin use contrast as a thread through their work, investigating how 'creative tension' between an object's aesthetic appeal balances with its function and meaning in the world.
Ahead of their presentation at the Salone del Mobile, we talk to Sam about what they'll be unveiling in Milan.
What are you presenting in Milan?
For Milan this year we're showing three new projects. One is for new company TOG, that debuts at Piazza Gae Aulenti. We've designed a new collection called TUBO that involves the collision of both synthetic and natural materials and processes for chairs, tables and storage.

We have also made our first project with Nava – an analogue watch called 'Bottle'. And we're celebrating five years since the 'Branca' chair for Mattiazzi was first presented in Milan with the design of a stool – this time involving both metal and wood.
What can you tell us about the development of the TUBO collection?
The TUBO chair program covers light office chairs, side chairs and dining chairs and is made from bent steel wire that supports a shell made from recycled PET felt. The material combination of a visible steel wire structure with moulded PET makes for a forgiving yet dimensionally stable and comfortable chair.
What makes it interesting?
We wanted to work with PET primarily because it is a fibre material that appears softer than it is. Yet this material is strangely expensive for something that is made from waste carbonated bottles, so it meant that the chairs had to be processed from its raw material stage to have any hope of being affordable – a characteristic that TOG required. The other pieces are familiar typologies with a simple and useful presence.
"There are many design weeks and exhibitions around the world – but there will only ever be one Milan"
Apart from your own presentation, what are you looking forward to seeing and doing while you're in Milan?
Milan is a place to catch up with old friends. Sounds like a cliché but it's true. I'm interested to see Jasper Morrisons' show that's been co-organised with Apartmento, and Mattiazzi, who's getting stronger for each year. There's also a group show in the stationary category that we've contributed to called Writing on your desk.
How important is Milan in the global design calendar today?
There are many design weeks and exhibitions around the world – but there will only ever be one Milan. Design continues to change and evolve, meanwhile the wine, the food, the weather and coffee remain solidly preserved.
For more information on Industrial Facility click here. The studio were named runners up in the 'Designer/Design Practice' category of our design survey, click to download a free PDF of the report