Sam Kessler discovers the Neomatik collection at Salon QP, a simple yet functional offering from German wathmacker NOMOS Glashütte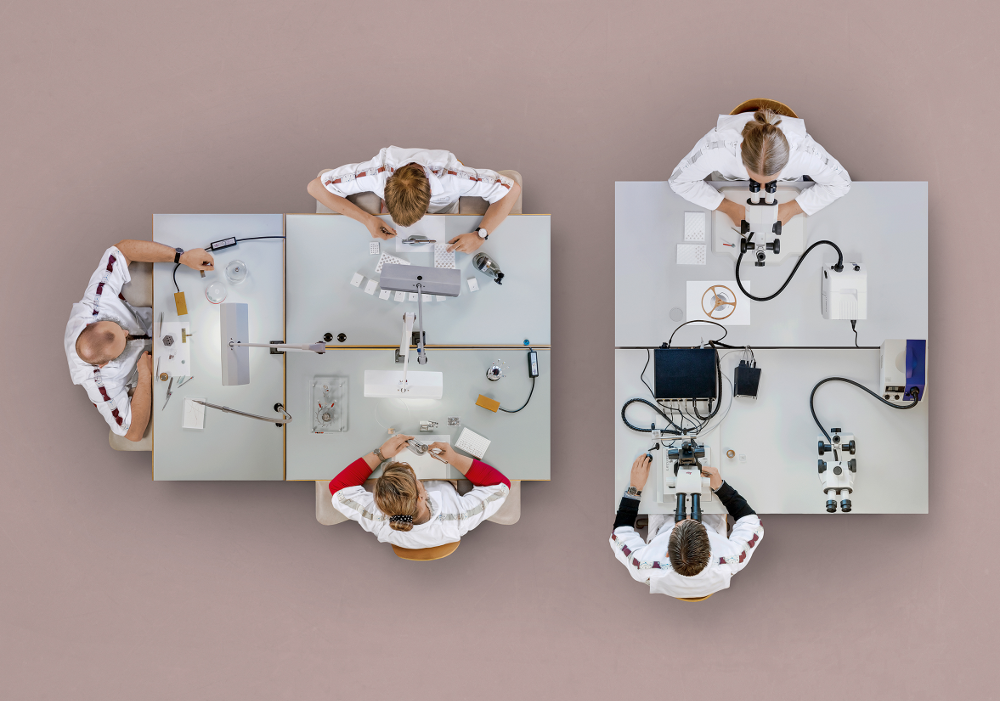 As someone with, shall we say, more delicate wrists, the watch industry's penchant for gargantuan timepieces is one I'm not all inclined to get on board with. Granted in the past couple of years there's been a slight step back, but it's good to see one watchmaker that never took the leap in the first place.
NOMOS Glashütte's slim, slight and decidedly small watches are a refreshingly toned-down affair, simple in both design and form. The watches aren't so small they can instantly be written off as a ladies watches mind you; the Neomatik collection, presented at Salon QP 2015 is decidedly unisex – or at least, the black and white versions are. The 10 new timepieces – a big launch by anyone's standards – certainly made an impact, as did the NOMOS stand, which took up a sizeable end of one of the second hall floors. It's easy to see what made the brand such a draw at at London's biggest annual horology showcase.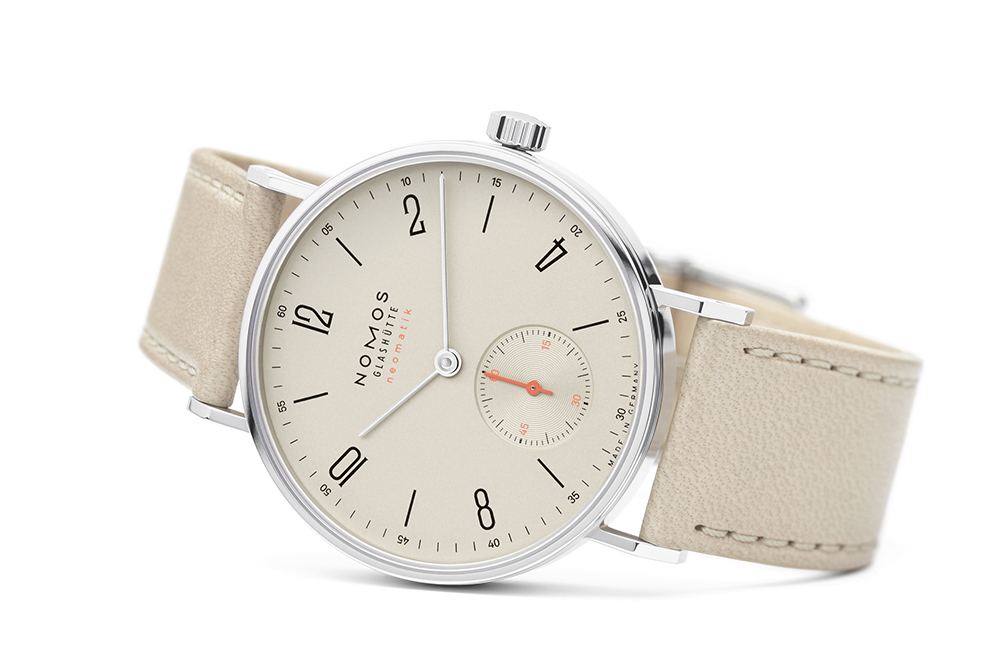 The Neomatik collection marks a change from the norm for the German watchmaker and all five variations have their own distinct personalities. The Tangente, Ludwig and Orion – three NOMOS classics – have received sharp updates to their 25-year-old dial designs, including splashes of neon orange being added to their sub-dials. The differences between models are far more striking than you'd expect, even the crown varies from watch to watch.
Metro Neomatik is a pared-back take on an original design by Mark Braun from 2014, and has lost its 6 o'clock date window but gained a larger sub-dial. The most notable addition to the NOMOS family by far is the Minimatik, a brand new timepiece created for the Neomatik range by industrial designer Simon Husslein.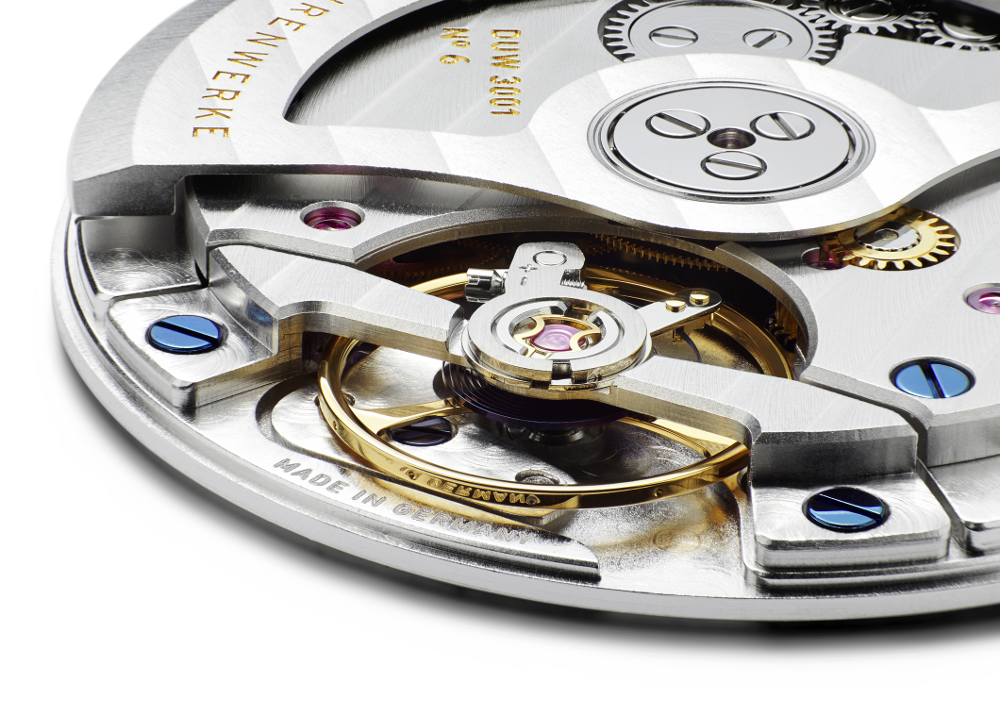 NOMOS's emphasis on balancing simplicity and function with standout design is no mean feat and, while the basic functions of each timepiece are exactly the same, each feels unique. What better way to showcase a movement that the brand is rightly proud of?
The in-house automatic calibre DUW 3001 is the watchmaker's 10th and, to date, thinnest and most innovative. Small, lightweight and incredibly accurate, the movement has been in development for a long time – exactly 1.5 million minutes apparently. Its 3.2mm high calibre is enough to give some of the Swiss giants a run for their money. Incorporating the NOMOS Swing System escapement and a lot of very technical, energy efficient touches, it may not have superfluous complications but it does what it needs to. And that can be said for the watches as a whole.
Simple, clean, yet with a few inventive touches to keep them from being two dimensional, NOMOS Glashutte's Neomatik collection is a refreshing take on Saxon watchmaking.