Christina Skreiberg speaks to director of the Munch Museum, Stein Olav Henrichsen, and Henrik Haugan, senior brand designer at Snøhetta, to discover the intersection between art and design in a groundbreaking series of exhibitions, casting Norway's most famous artist in a controversial new light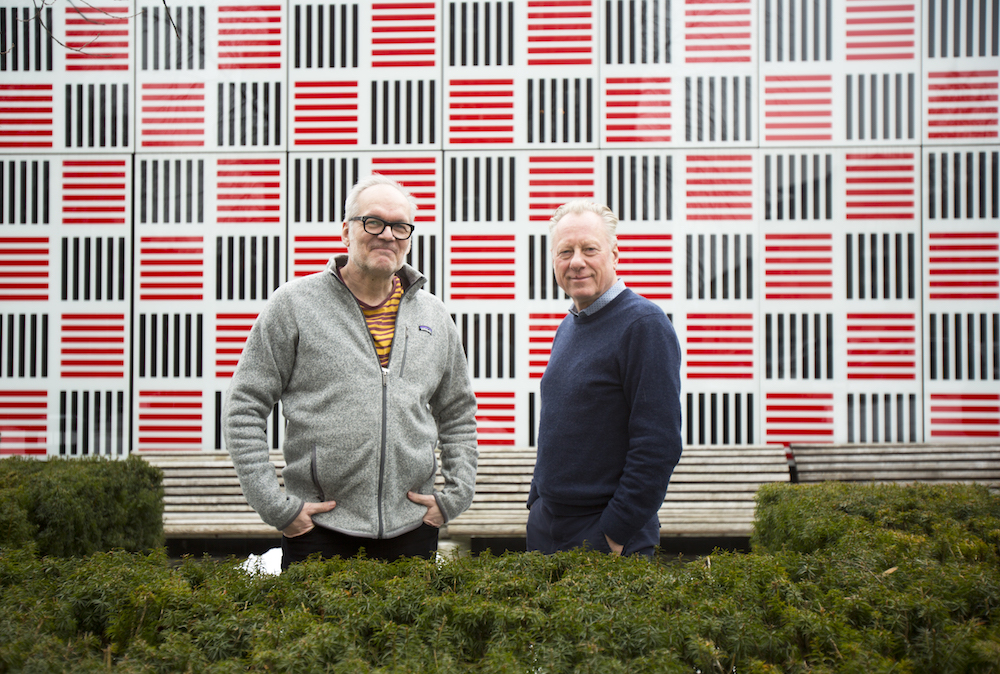 This year's European Design Festival will take place in the Norwegian capital of Oslo. In advance of both the festival's opening in June, and another design festival – the Salone del Mobile in Milan – Port met two of Norway's foremost thinkers in art and design; Stein Olav Henrichsen, director of the Munch Museum and Henrik Haugan, senior brand designer at Snøhetta. Here, they reflect on their prize-winning exhibition series, which presented the artist Edvard Munch in a new, bold and sometimes provoking way. 
The + Munch exhibition series marked a shift at the Munch Museum. Suddenly the traditional museum was on everybody's lips, at times visiting numbers from the local community increased by tenfold. How did the collaboration with Snøhetta come about?

Stein Olav Henrichsen: When I became the director of the museum in late 2010, one of our main challenges was that the local audience rarely visited the museum. The locals viewed Munch as a historical icon that belonged to the past. I realised that we needed to re-enliven him as an artist and change the Norwegian's perspective of their grand old master. We needed to be relevant to the society around us.
I got in touch with Snøhetta and asked if they wanted to throw ideas with us. A group from the museum – curators, art historians, conservators, communicators – went down to their place, by the seaside in Oslo, and spent a full day discussing how we could present Edvard Munch in new ways. We had immediate chemistry, and worked together as a team, as if we were one. And importantly, we had fun! Together we realised that we could throw new light on Edvard Munch by creating dialogue exhibitions, exhibiting him alongside other artists.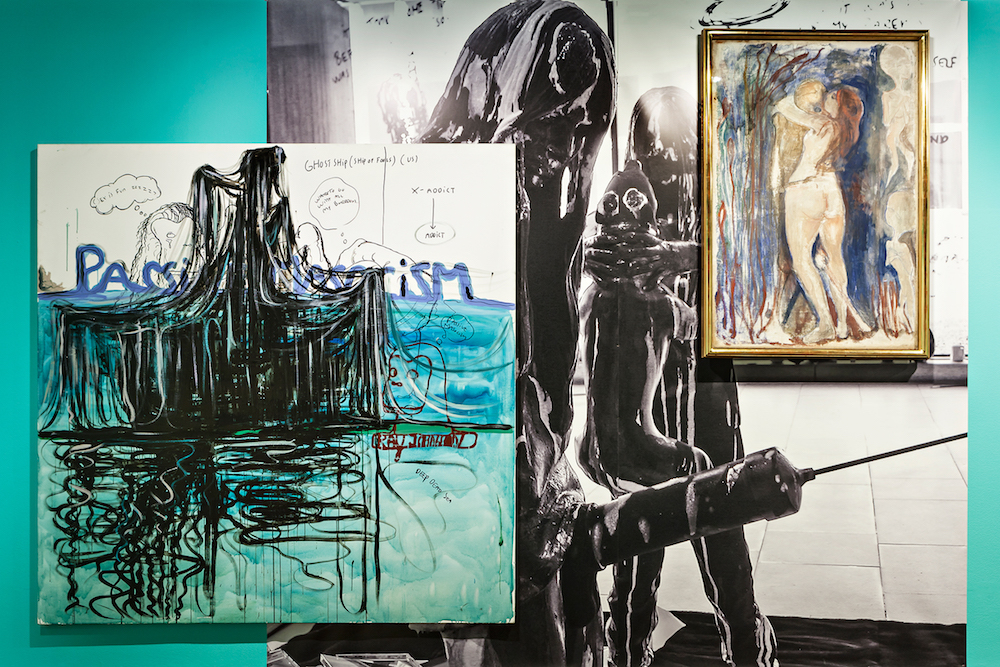 +Munch was a series of six exhibitions over two years, exploring the work of Edvard Munch side by side the works of first Bjarne Melgaard, then Vincent van Gogh, Gustav Vigeland, Robert Mapplethorpe, Jasper Johns and Asger Jorn. Henrik, what was your main goal when designing these exhibitions?
Henrik Haugan: Our goal is to be communicative with the audience, and treat the space with focused attention and a fresh approach, so the people who visit have a valuable experience. We aim to have an element of surprise, and give the audience unexpected experiences, hoping they will want to come back next time. We like to create a shift in temperature and energy-level from exhibition to exhibition. From rebellious and challenging to delicate and sensuous – or contemplative to playful. It was important to see the series as a whole, but we also had maximum contrast: starting with Melgaard and moving on to Van Gogh.
I like to bring the knowledge and experience we have from commercial clients into our cultural projects. The branding deals with much more than making the museum nice and beautiful, it is also something that changes people's perception. Perhaps we have changed people's perception of what a museum can offer, and also of what's allowed to be done with a national treasure like Munch.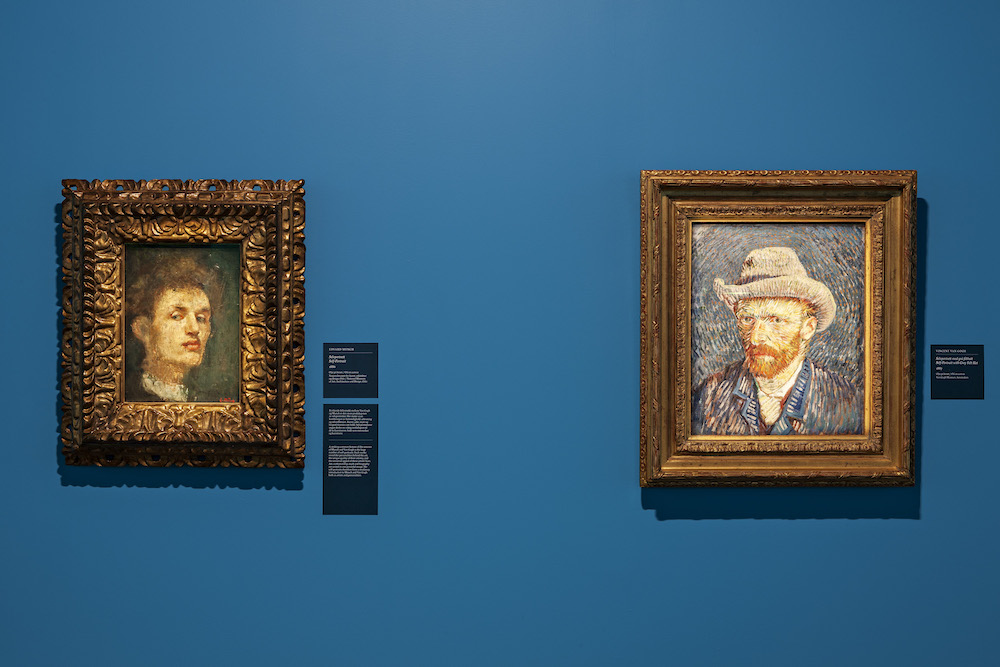 Bjarne Melgaard, one of Norway's best-known contemporary artists, was the first to exhibit alongside Edvard Munch. He is provoking to many. Why was he chosen as the one to launch the series?
Stein Olav Henrichsen: In choosing Melgaard we marked a paradigm shift, which we were eager to do. We shook up the whole museum and got to show the city that from now on we'll also exhibit contemporary art and we will be part of the contemporary discussion. Many were provoked because up until then the museum had only exhibited Edvard Munch, and some thought it should stay that way. Many thought Bjarne Melgaard wasn't on Munch's level; how could we degrade Munch in this way, and show him next to this enfant terrible? Melgaard is provoking to some, but if you look into the work of Edvard Munch, he can also provoke.
Henrik Haugan: It wasn't just Melgaard that provoked either, but our choice of colours and the way we presented the artworks next to each other. In the catalogue we infiltrated Melgaard's work into Munch's work, and that created a lot of controversy. Being bold and perhaps radical with the first exhibition paved the way; we could do almost anything after that. But I was slightly concerned that it would be hard to maintain the temperature in the following exhibitions.
Stein Olav Henrichsen: I believe that it is important to take a few risks. When you work with art, you never know what comes next. We managed to keep up the steam, and the public and media expectation grew with every exhibition.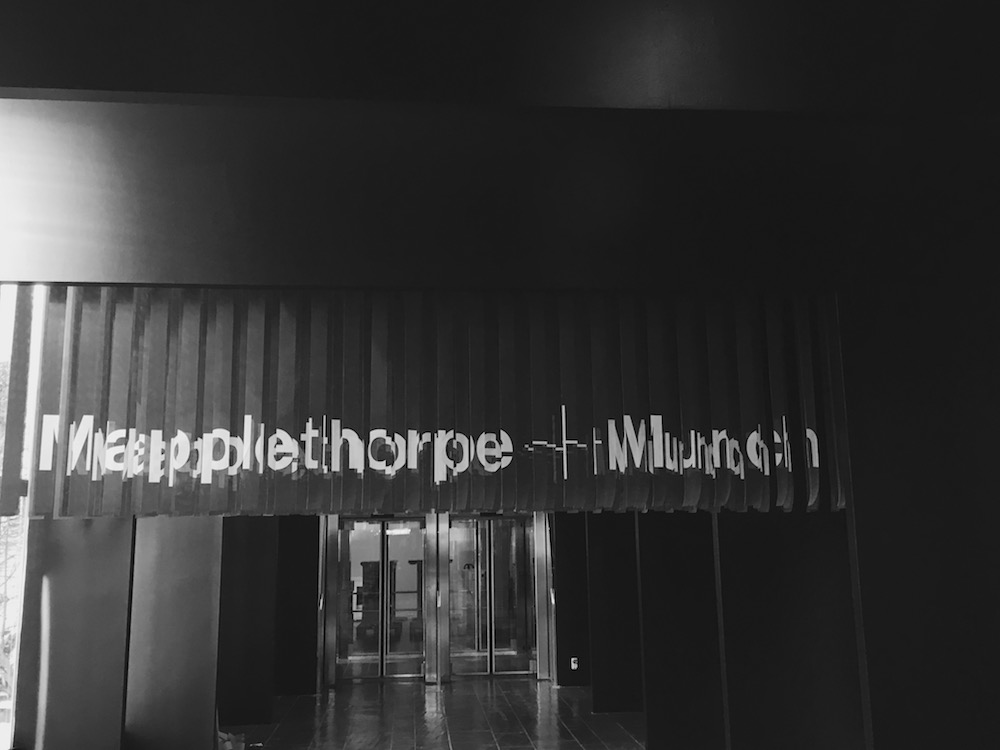 Snøhetta has done the exhibition design, but also the catalogue design and the logo design, for all six exhibitions. You've won prizes such as the DOGA Award for Design and Architecture and Grafill's Visuelt prize, the National Norwegian Graphic Design Award, for the work. Could you give us some insight into the design process?
Henrik Haugan: We started the +Munch series with a couple of large workshops where the foundation for the whole series was conceived. For the different exhibitions it was really important to get as much information from the curators as possible before starting to work on concrete ideas. The concept for the exhibition could come from these meetings or a museum visit with the team, or it could come from starting to prototype rough ideas. The fact that we had six exhibitions in a row demanded simple and communicative ideas for each exhibition. Each exhibition was a dialogue between an artist and Edvard Munch, but it was also equally important dialogue between the previous and next exhibitions in the series.
I was a visual artist before I became a designer, so I have read a lot of the biographies and literature about Munch. Later on I became a designer, but with my background I might have seen some possibilities that aren't obvious to all, since I have a lot of insight into Munch's lesser known works. We have placed artworks next to each other, unsure if they would stand well together, but just let the snowball roll, and we never really knew where it would land. But as long as the initial ideas are good the result is usually good too. I like it when the process is slightly unpredictable.