Port takes a tour around the factory of Turkish glassware brand Nude, which has set its sights beyond ordinary tableware, delving into architecture, interior design and accessories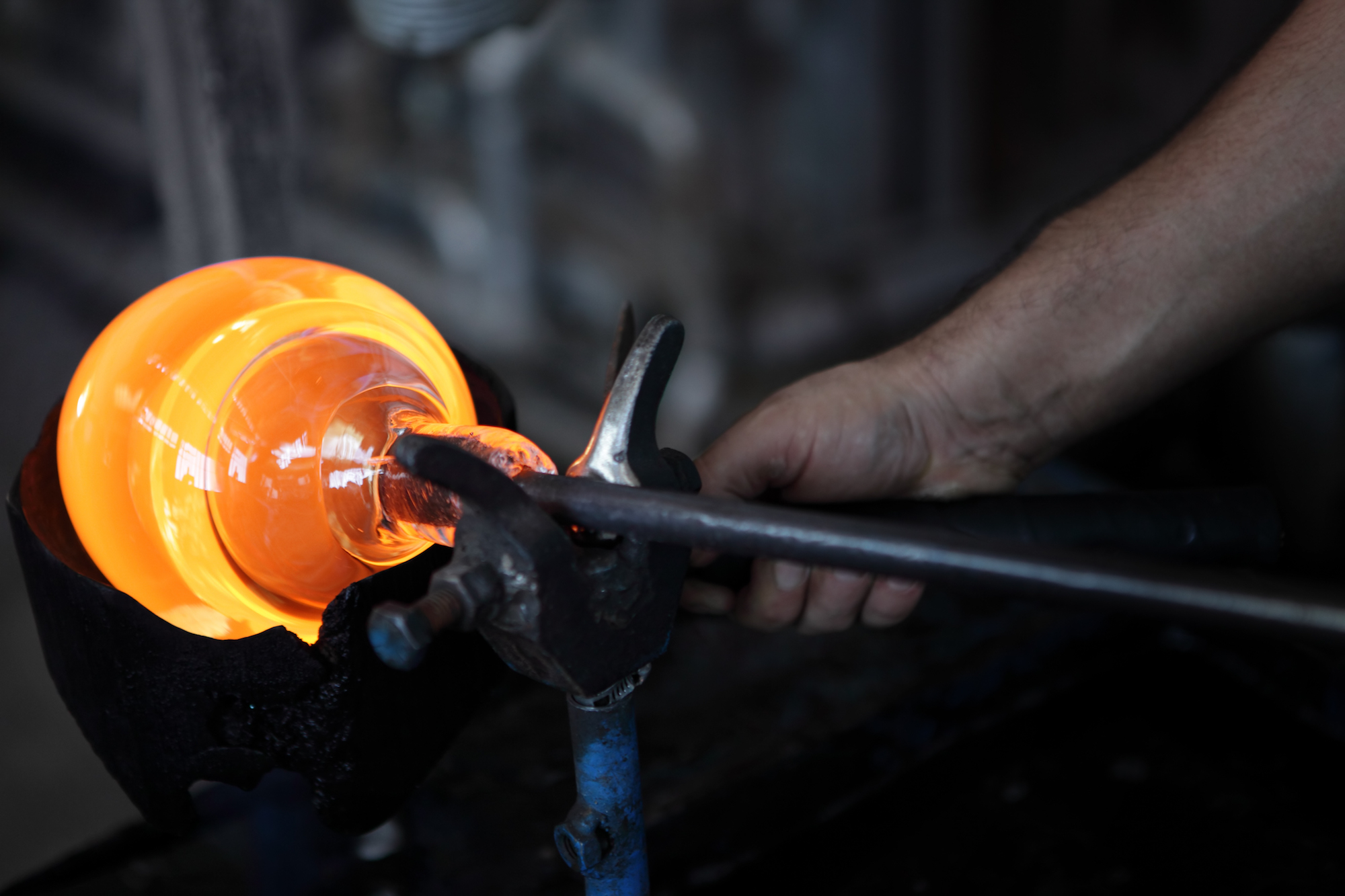 "Blow and twist … That's it … Blow and twist". These are the instructions being proffered by a master glass blower at the manufacturing facility of Turkish glass specialist, Nude, who is showing me how the craftsmen here produce the brand's contemporary glass products. My first effort at blowing my own glass quickly makes its way into the recycling bucket and, while I'm pleased that a second attempt is met with a slight nod of approval, let's just say I'll not be giving up the day job.
It takes Nude's top craftsmen between six and eight years to master the skills required for some of the more complicated pieces produced at this factory in the city of Denizli, which employs around 400 people. For Nude, meeting the challenges posed by unusual designs such as the Jour pitcher by French designer Inga Sempé – which features solid-glass spheres that attach the curved handles to the vessel – is part of its objective to push the boundaries of what can be achieved with glass.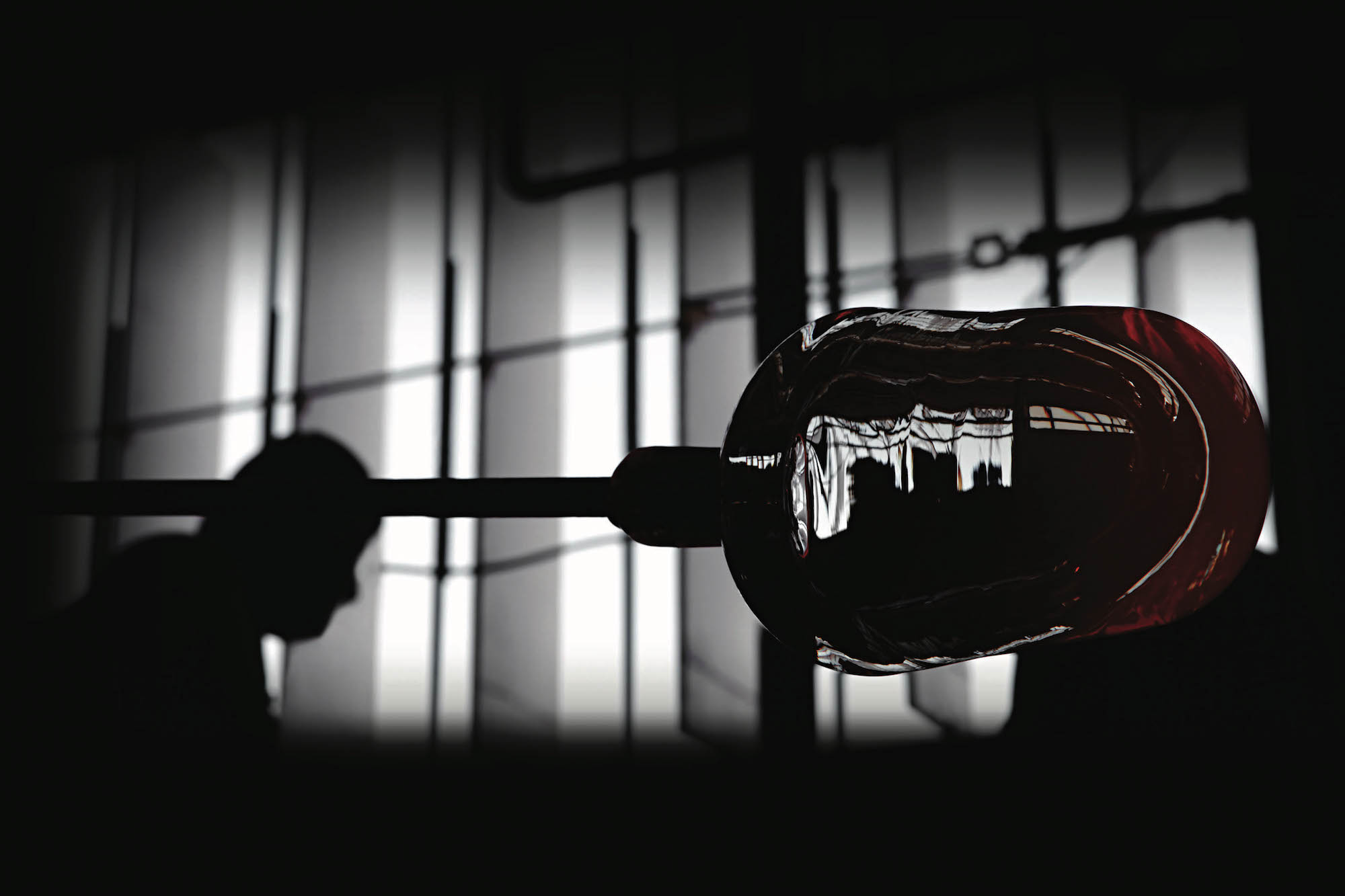 Nude was launched in 2014 as a sub-brand of Sisecam Group – one of the world's largest manufacturers of flat glass, glassware and glass packaging, which also supplies glass products to premium brands around the world. The idea was to apply Sisecam's knowledge and experience to a new company that would regain ownership of production and explore new directions for glass in addition to traditional stemware. "We felt we had the know-how within the company to achieve every possible way of working with glass, from blown glass to pressed glass, to scissor cuts and sand blasting," explains Nude's brand director, Yair Haidu, speaking in a meeting room next to the factory. "We had the expertise, so it was time to do something with it that belongs to us."
During the first couple of years, Nude's in-house design team focused on creating products that encapsulated its progressive approach and desire to move away from traditional tableware into lifestyle products such as vases, candleholders, ornaments and lighting. "We realised that people are spending less and less time at the table," adds Haidu. "Rather than just making more products for the kitchen or the table, which is quite a saturated market, we wanted to delve into the worlds of architecture, interior design and accessories." To achieve this bold objective, the brand initiated collaborations with some of the world's leading designers, who were tasked with translating their personal vision into products that feel like they belong in the Nude family. Ron Arad, Nigel Coates and Joe Doucet were among the first to accept the challenge, while upcoming collaborations with Studio Formafantasma, Sebastian Herkner and Brad Ascalon demonstrate that the brand is keen to work with emerging talents as well as established names.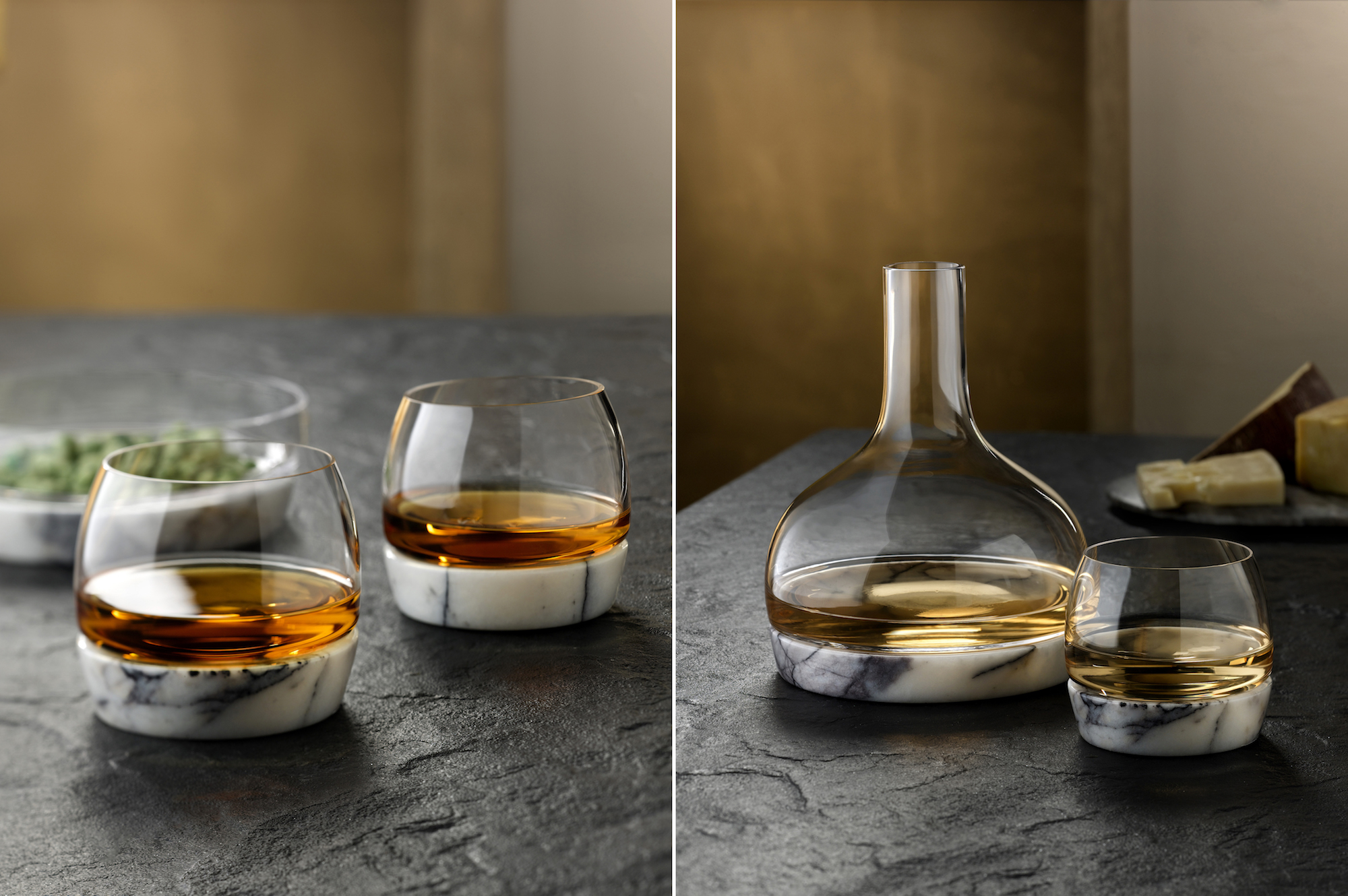 Following our tour of the factory, we are introduced to some of the key items from the company's collections. Erdem Akan's characterful Mr&Mrs night set is one of Nude's top sellers thus far, and is representative of the brand's playful approach. The curvaceous decanter is topped with a cup that functions as a stopper and features a sleeping face. At the opposite end of the scale in terms of sales potential, Arad's Decantering is an elegant ring of glass forming a handle and vessel, interrupted only by a single opening that allows wine to be decanted smoothly. Each Decantering takes a full day to produce.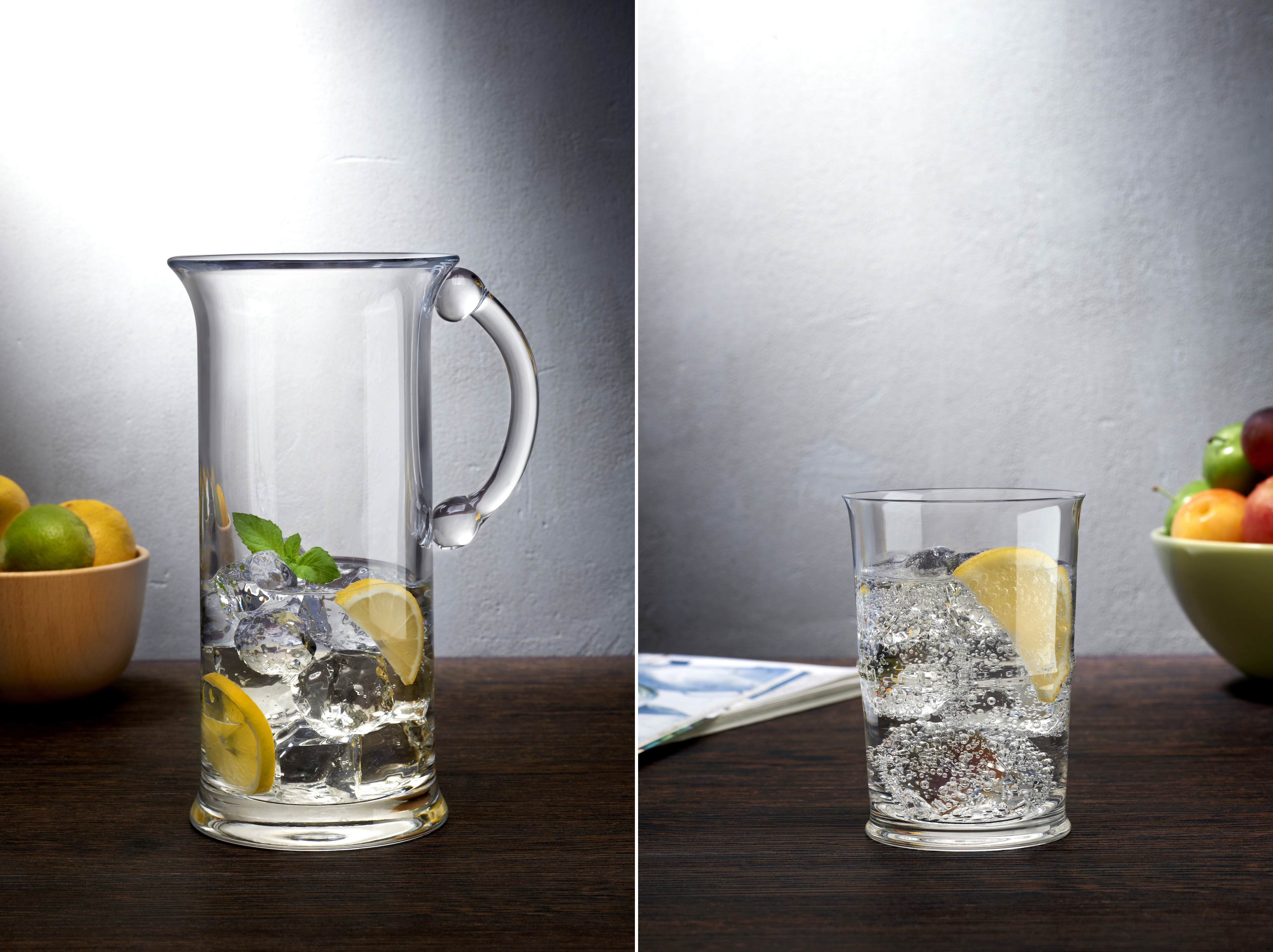 Some of the pieces created by the Nude Design Team are among my favourites, due to the intelligent use of glass to solve everyday problems. The Roots herb pot, for example, is a holder for orchids or other plants, which sit in a transparent glass pot and gradually absorb water from a lower chamber through a rope wick. The Chill collection, meanwhile, comprises a decanter with matching tumbler and bowl that rest on cooled marble bases to keep liquids cold without diluting them with ice. In addition to the groundbreaking homeware items, Nude also continues to produce high-quality stemware, such as the incredibly delicate Stem Zero range and the sophisticated Finesse range, with its intricate gridded decoration.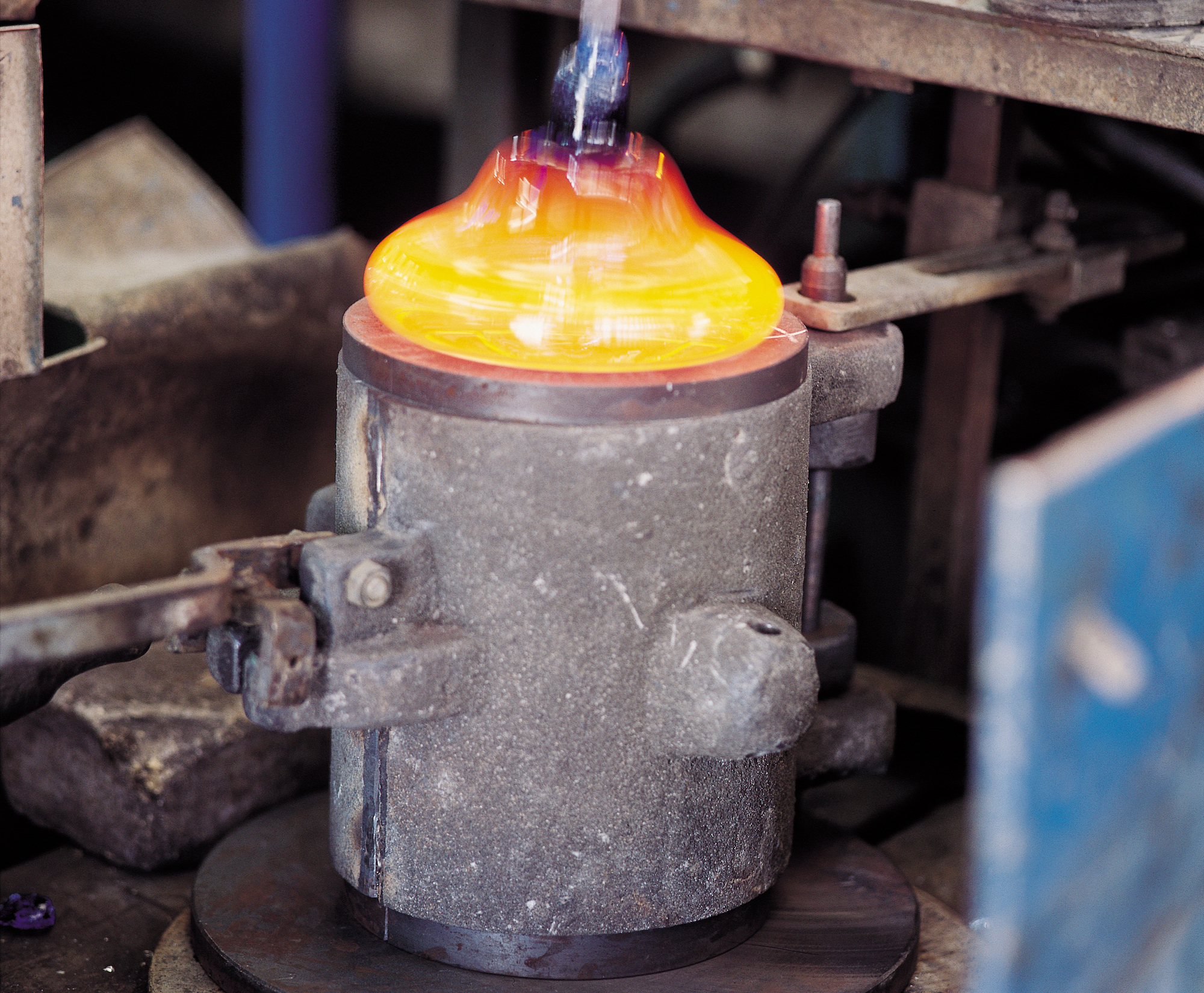 Visiting Nude's headquarters and seeing the molten material being manipulated using techniques that have existed for centuries feels like stepping back in time to an era of industry and handcraft. One look at Nude's products, however, leaves one in no doubt this is a brand with its sights set firmly on the future, and on making a meaningful impression on the homewares market. "We are at the beginning of our journey," Haidu concludes. "It's been three years of hard work but the feedback so far has been excellent, so we will continue to grow and evolve, both in terms of volume and maturity. There is much more to come."
You can find the full range of Nude glassware here.