A co-founder of the radical Memphis Group, George Sowden's designs are freely guided by shape and eclectic colour. With award-winning work spanning computers, furniture, patterns, and ceramics, the self-professed 'digital artisan' reflects on creative complications, emotive decoration, and the importance of retaining human fallibility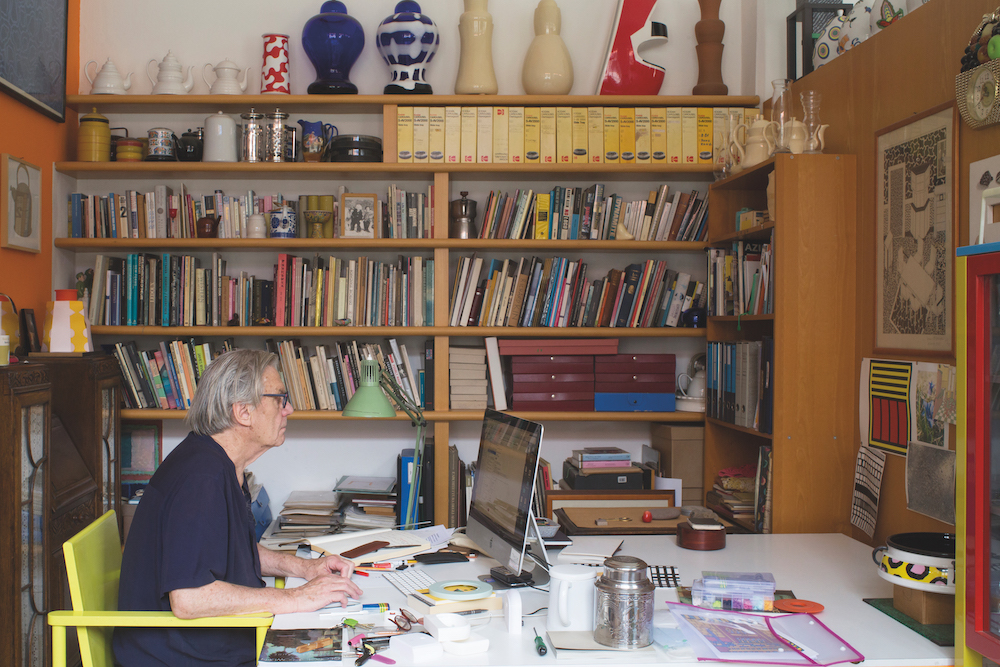 When George Sowden went to work for Olivetti in 1970, the company employed almost 75,000 people, from Sao Paolo to Glasgow, designing and building technologically advanced computers, adding-machines, and typewriters of remarkable elegance. It was a culturally sophisticated version of Apple with a social conscience, expressed in generous welfare provisions for its workers and a utopian company town called Ivrea, near Turin. Its factories were built by acclaimed architects Louis Kahn and Marco Zanusso, while James Stirling designed its training centre in Britain. Italian luminaries Carlo Scarpa, Gae Aulenti, and Ernesto Rogers did its showrooms. It employed iconic designers Milton Glaser and Herbert Bayer to create its posters, commissioned Henri Cartier-Bresson and even Le Corbusier, and famously paid to restore the four horses of St Mark's in Venice.
Failure to adapt to technological change, and some dubiously opaque financial engineering, have left it the shrunken and faded division of an Italian telecoms business, reduced to putting its branding on point-of-sale devices manufactured in Asia. Yet it wasn't this exemplary if doomed industrial giant that caused Sowden to pack up his family in a 12-year-old Ford Consul and drive to Milan. It was a piece written by Olivetti's senior designer Ettore Sottsass for Domus, the Italian architecture magazine, which grabbed his attention. It was titled 'Whipped Cream Memories', which sounds better in the original Italian. 'Memoires di Panna Montata' was a celebration in words and pictures of the hedonism of the 1960s.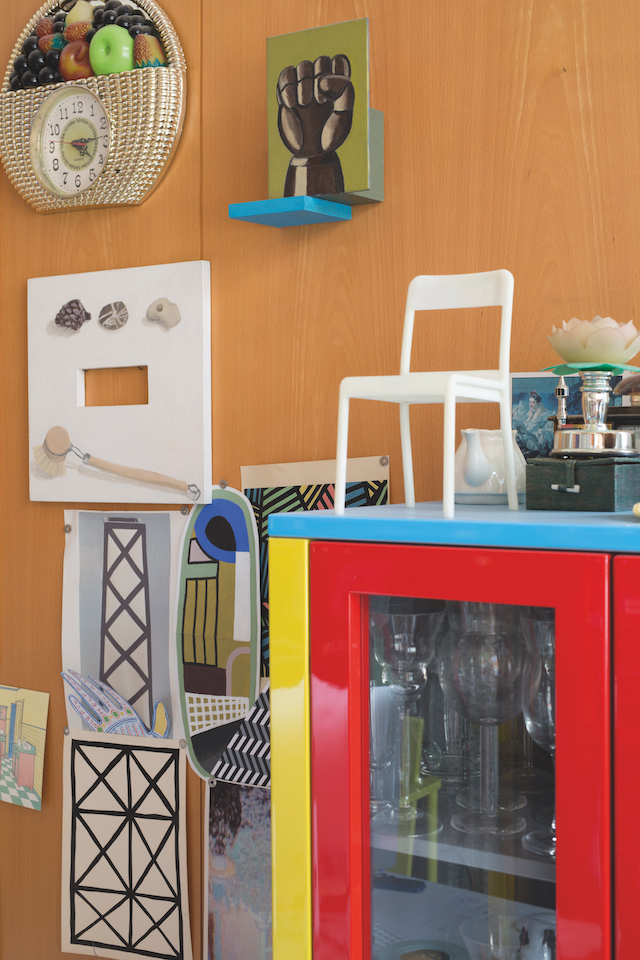 Ostensibly a record of a single day on the streets of Soho and Chelsea, Sowden – who was having a frustrating and unfulfilling time working as an architectural assistant – saw it as the map for an escape route into a new world free from the puritanical restrictions of modernism.
After studying architecture at Gloucestershire College of Art, Sowden had moved to London to earn a living and found himself working on big projects in far off places that he never saw. "In my spare time I did a series of drawings which I called architectural dreams," he says. But there was more to his portfolio than delicate graphic speculation. Sowden had built himself a workshop in Cheltenham and made a vacuum-forming machine, "so I knew from very early on how to prototype a design."
Sowden belongs to a generation that felt genuinely oppressed by the deeply ingrained belief that there was a right way to do 'good design'. Even as a school boy, he had begun to understand the giddying appeal of freedom. "I grew up in Leeds; my dad worked in a factory. When I was 13, our English teacher was ill; his replacement was amazing. On the second day he said, 'We will write a poem.' I asked 'How do you write a poem?' He replied, 'I am going to tell you something you will never forget. I don't know how. You will have to find out for yourself.'"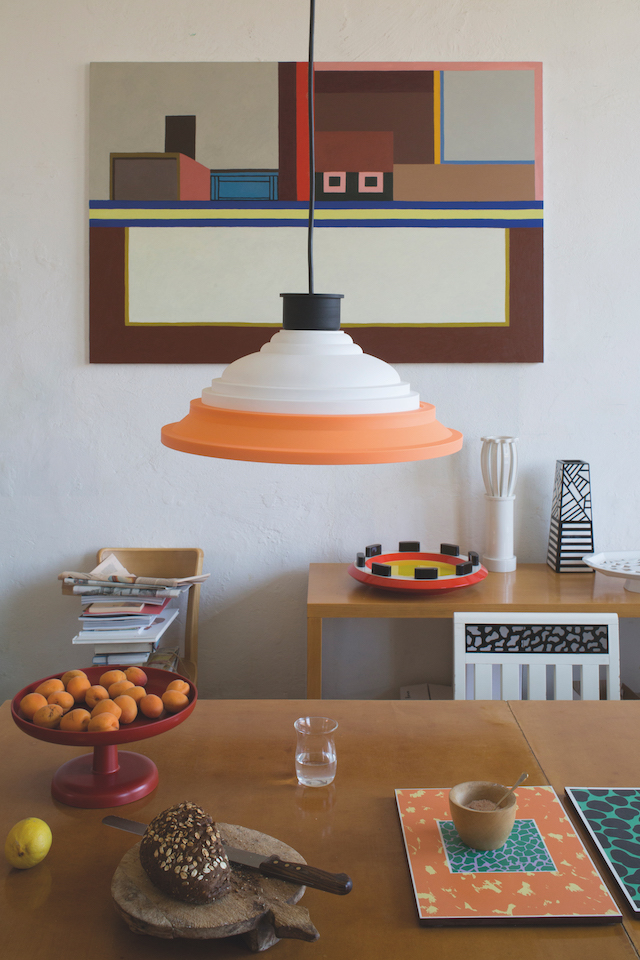 By the time he had been in Milan for a while, Sowden fully understood what his teacher had been trying to do. "I remember being on a jury for a design award once, judging laptops with a Swiss guy and a German. The Swiss guy started counting; he said, 'Anything that has more than two finishes is not good design.' The German added, 'Anything with a radiused corner of less than five millimetres isn't good design.' I thought, if you run your life like that, it's so much easier. Opening up possibilities gets you into deep water, but I like complications."
Sowden was fascinated that Sottsass, with his day job working on extremely serious and business-like industrial products, could simultaneously embrace such an entirely different version of what design could be. His combination of poetry and pragmatics looked like the path to freedom, and Sowden wrote to Sottsass asking for a job. He was amazed to get a reply suggesting that he come for an interview.
Sowden has lived and worked in Milan ever since, first as an Olivetti employee in Sottsass's via Manzoni studio, then working for himself, most recently setting up the Sowden brand to make domestic equipment and lighting under his own name. It has taken him on a design journey from desktop computers and inkjet printers, to furniture, ceramics, and an absorption with pattern making. "You try to be relevant, and that means changing. Of course, the technology of manufacturing changes; what stays the same is the sensibility. It is static for some; they go on doing what they have always done. But that's not so in my case."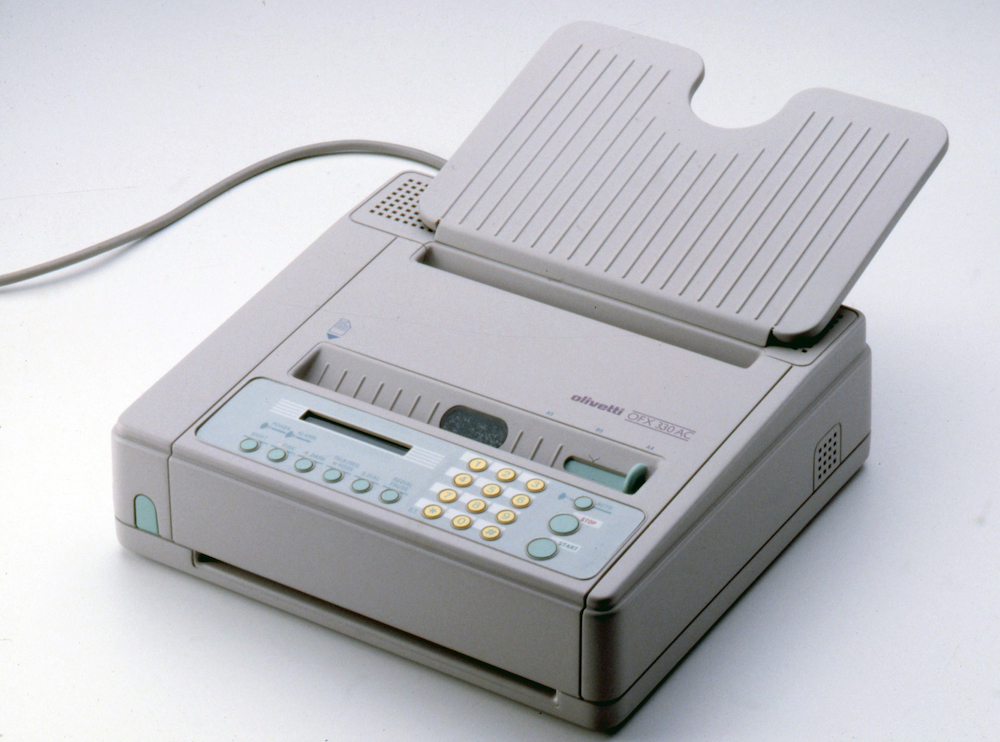 Sowden's recent work has included projects for companies at opposite ends of the fashion spectrum: Uniqlo and Valentino have both used his patterns for their textiles. He has devised a simpler version of the cafetiere and the espresso pot in the shape of a ceramic jug with a fine metal filter, and has spent a lot of time on working on an alternative to the light bulb. At the Milan Fair this year, he is launching his newest product. "I wanted to do a really minimal light shade made out of moulded silicon rubber."
Like so much of what Sowden creates, the project is really about the way that he approaches colour. "As a kid, I had six crayons in a box, and it wasn't difficult to choose a colour. Now if you Google colour you get 1,000,000 possibilities. A human eye can recognise 50,000 colours. I like that. I make choices; it's the way that I think it should be."
The jelly-like shade glows with luscious colours. The ceramic Sowden coffee makers have unexpected accents of colour, sometimes hardly noticeable, but it is as much a part of Sowden's way of doing things as it is his way of shape making.
The pivotal moment in his career was the day in 1981 when Sottsass lead his collaborators on the Memphis project into the middle of the Umeda Masanori boxing ring for the famous group photograph that defined the movement. Sowden is in the centre of the ring, cradled by his partner Nathalie du Pasquier. Around them are Michele de Lucchi (also working for Olivetti), Matteo Thun, Aldo Cibic, and Sottsass himself.
Sowden's contribution to that first Memphis collection included the D'Antibes cabinet – egg-yolk yellow legs, with what look like bright blue socks, a red façade and interior, with a decorative pattern silkscreened to the sides. The Pierre table with boldly striped legs also featured, while the Oberoi armchair was a piece of low-slung upholstery with a shape that could have been a cartoon version of the sort of modern throne favoured by Soviet-era authoritarians. Clocks and textiles also featured.
Memphis was not a conventional group in the sense that its members shared a studio or worked together. Sowden called that first collection a "collage of work by individuals". Everyone "worked separately and freely", he says. "It was only during our meetings, mostly in the evenings, when we showed the drawings we had finished – and the selection of projects was made quickly – that we worked together, criticising or praising, accepting or rejecting, and thereby assembling the collection."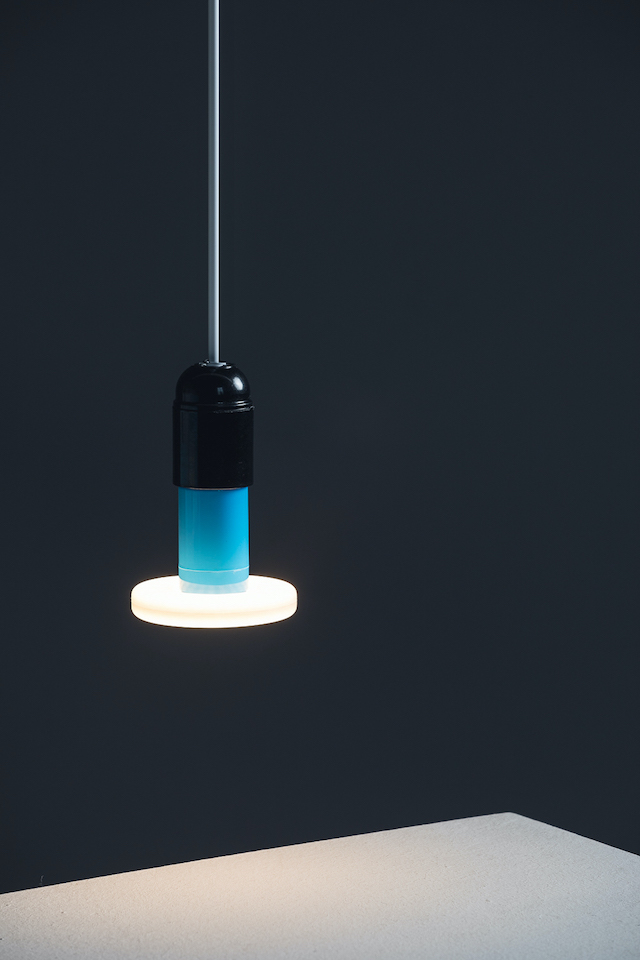 The opening night of that first show in Milan was mobbed, and the reaction was immediate. Some people hated it; many loved it. The publicity was massive. For the first time since the modernists had taken command, the design world had a genuine movement in the same sense that art had pop and music had punk.
The images of that collection looked easy to copy and then discard. But Sowden dismisses the idea that Memphis was a style. "There is no such thing as Memphis style. It is undefined. Memphis is an attitude. And it was our attitude, which became a movement, that has influenced the aesthetics and identity of global design since our first exhibition. It will continue to be discussed and criticised, added to, copied, and reinterpreted by generations to come. What design looks like will continue to change but the freedom that Memphis represents will remain."
In the run up to the Memphis opening, Sowden had met du Pasquier, a self-taught artist with a remarkable gift for pattern. "Nathalie's work was powerful; her graphics for Memphis were so original. She didn't think about what she was doing; she just did it," says Sowden. At the same time Sowden produced a flood of drawings: some delineated a dream-like interior architectural world; others were elaborate patterns. "I had discovered decoration," he says. "I thought that decoration was the purest form of design: it projects emotion; it represents history."
If participation in Memphis had given Sowden the platform to develop his own design language, his work for Olivetti was important too. "Olivetti was like doing a PhD in production. It was an extraordinary chance to learn how factories work. You recognise personalities; you can tell who the managers and the engineers are, and who are the ones that walk to work."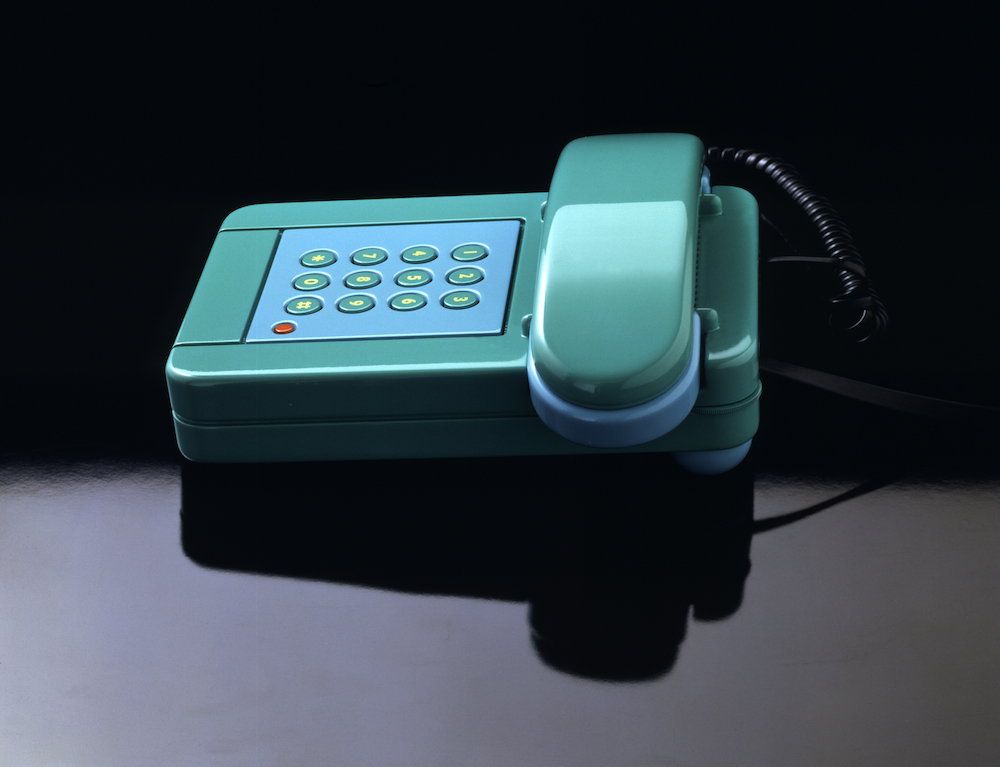 Sowden describes how he got to lead his first major project at the company in terms that make it sound like absurdist theatre, but knowing the personalities involved, might just be an accurate account of the genesis of Olivetti's first desktop computer, the L1, in 1978. "Sottsass called us all into his office, 'Stand by the wall. I need somebody really tall to do this job… George is the tallest: George, you go to Ivrea. They want to design a computer.'" According to Sowden, "Nobody wanted to design a computer; it was typewriters that were the cool thing to do at the time." But he had what he called a hunch about reconfiguring the elements of computing. Against the advice of the engineering department, he separated the keyboard and monitor and produced designs for both that were based on careful ergonomic research. A large order from a Danish bank saw Sowden begin commuting to Copenhagen to install it. He soon became one of Olivetti's busiest designers, winning the Compasso d'Oro for his Olivetti fax machine. But he decided it was time to set up on his own.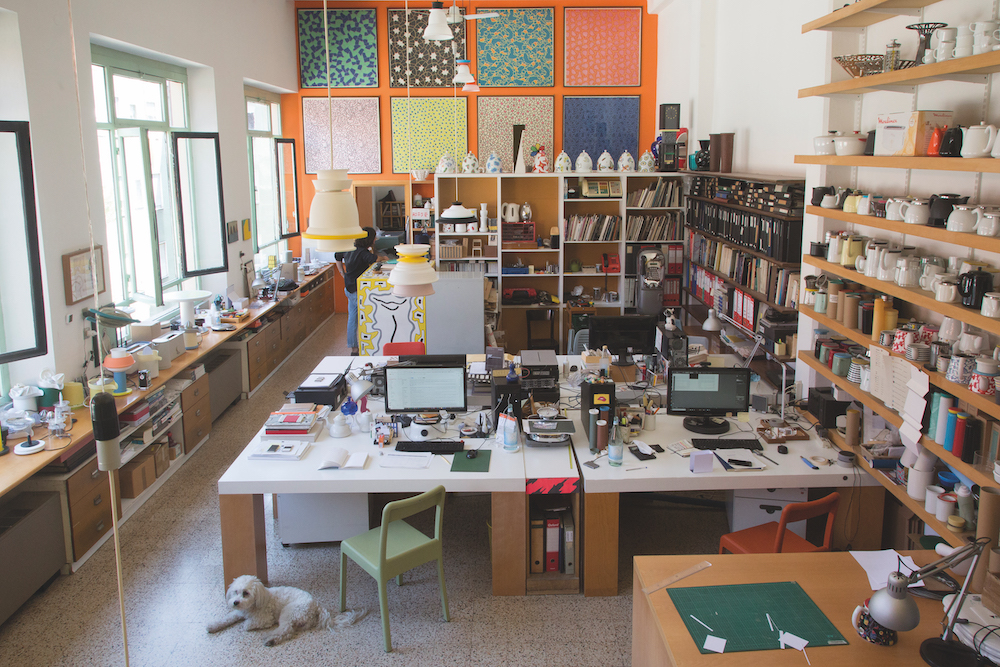 Sowden's studio takes up one side of half a floor of one of those industrial, ochre-coloured Milanese courtyards. The other half is occupied by du Pasquier's painting studio, which, filled with neatly stacked canvasses and the scent of oil paint, has its own front door. The two high ceiling spaces are connected by a generous kitchen with a long dining table.
The Olivetti experience taught Sowden the potential of the computer as a design tool, but also made him aware of what is lost when fallible human decisions are taken out of the design process. "When I first got there, the Olivetti technical office had 100 people at drawing boards. Every person worked on a little piece of something enormous. The head of the office could see them all and how they fitted together. He could say, 'Please move that,' to make the small adjustments needed to make it easier to assemble. People could make mistakes and fix them. If they could not screw it together, they could file a corner off. The constant adjusting for errors with computer-aided design means you can see if things fit together before that happens. You can tell when things are done by machine; they are too perfect."
It's a perception that shapes Sowden's own products. Outsourcing now makes it possible for him to design, make, and market products under his own name. There are three people working with him in Milan, an accountant in Yorkshire, and two people in China – one is an engineer, the other looks after the warehouse. It's not exactly like being in command of Olivetti, but it's a step beyond Memphis, and it allows him to be his own client, and to make his own decisions. "A lot of things are made by little companies – they depend on a lot of artisan work, even if they use computers. I like to think I am a digital artisan."
Photography Alice Fiorilli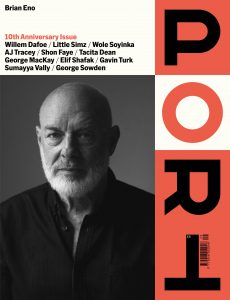 This article is taken from Port issue 29. To continue reading, buy the issue or subscribe here