Hertz Italy partners with Garage Italia to re-interpret the Spiaggina as an all-electric classic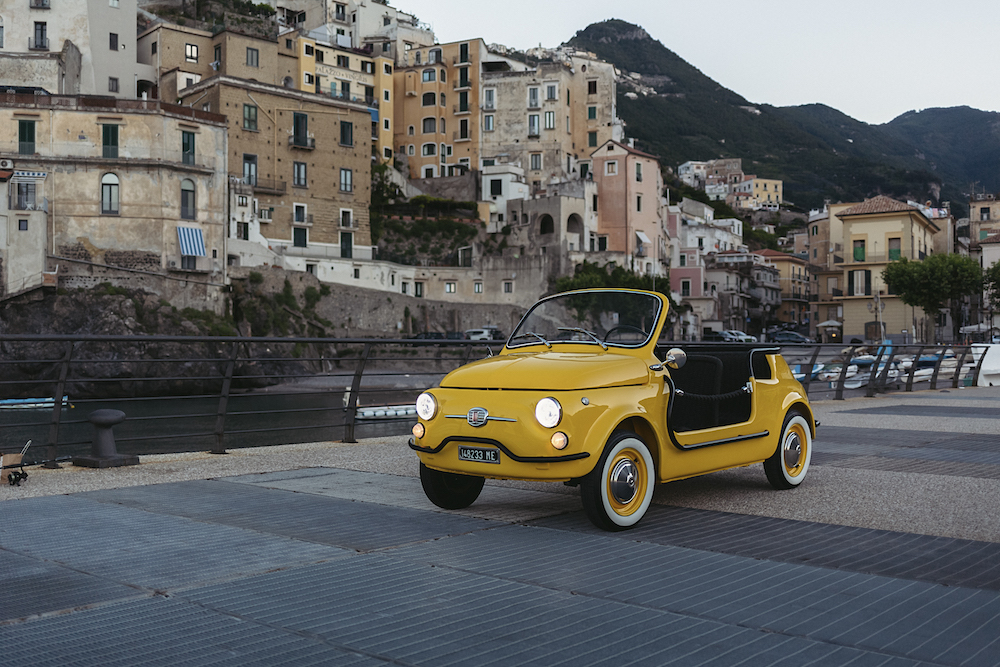 The future is electric. As car battery and charging technology continues to develop at pace, in some markets electric vehicles are enjoying more success than traditional cars. In China alone, sales over the past two years doubled, crossing one million for the first time. Forecasts predict there will 125 million on the road by 2030.
Marrying the past and present, Hertz Italy has channelled this electric revolution in its latest partnership with iconic custom auto design house, Garage Italia. Expanding its Italian collection – Selezione Italia – Hertz has reimagined the classic Swinging 60s Fiat 500 Spiaggina to create the customised electric Fiat 500 Jolly Spiaggina Icon-e.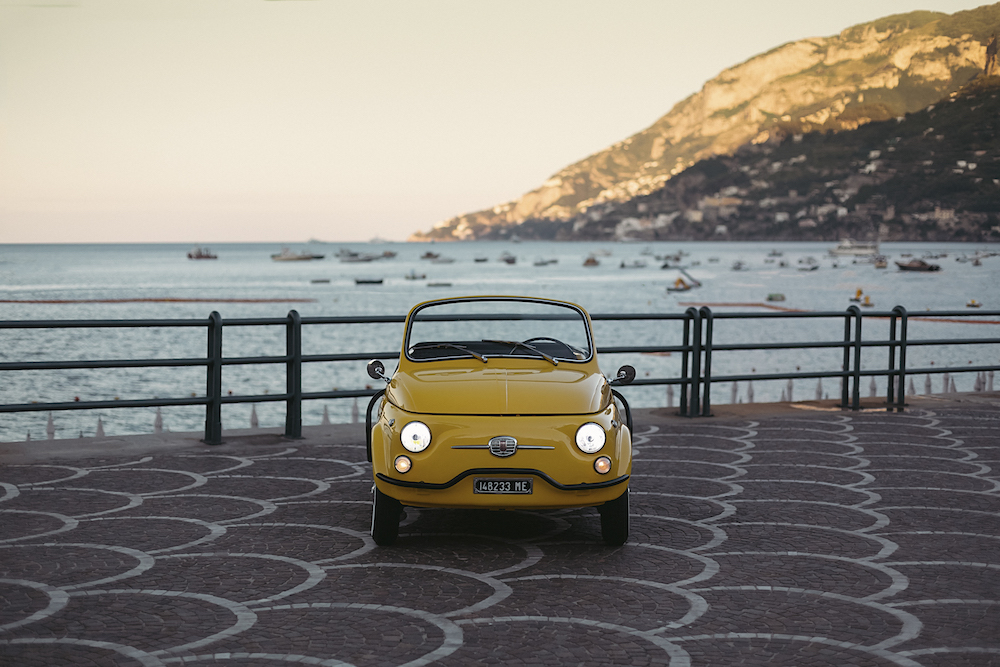 Featuring a rear-wheel drive electric retro-fitted motor, hand-woven seats in natural rope, and heritage bodywork, the dinky open top cruiser is a contemporary love letter to Italian design. For Enrico Vitali, CEO of Garage Italia, the project was "a perfect blend of tradition and modernity. Aesthetic research and production craftsmanship meet technological innovation and electric redevelopment, in the name of sustainability and style."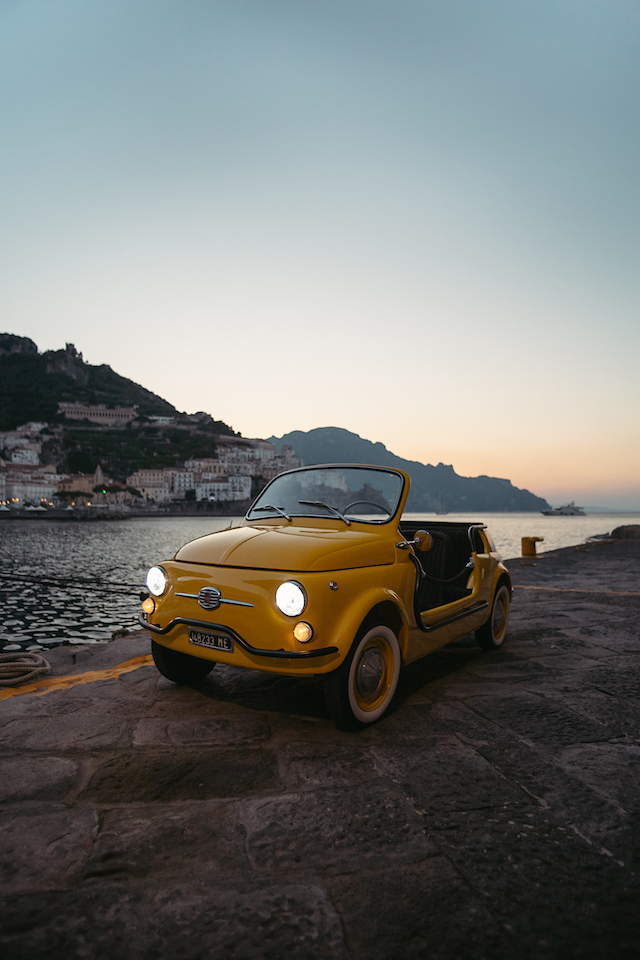 Available to rent from early July, drivers can hit the open road and shift from "tortoise" to "hare" speeds across Rome, Florence, Milan, Catania, Palermo and Olbia – a slice of la dolce vita this summer. However, the electrifying addition to the Selezione Italia is more than a rental offer, notes Massimiliano Archiapatti, general manager of Hertz Italy: "it's a philosophy; it's the way we honour the relationship with our guests. In Italy we are proud of our traditions, of our distinctive culture that embodies authentic design, fashion, food, art, but most of all, hospitality – all embedded in Selezione Italia. We constantly seek new driving experiences for our customers, and with Garage Italia we can offer our guests something unique."