PORT's design editor, Will Wiles, reflects on this year's London Design Festival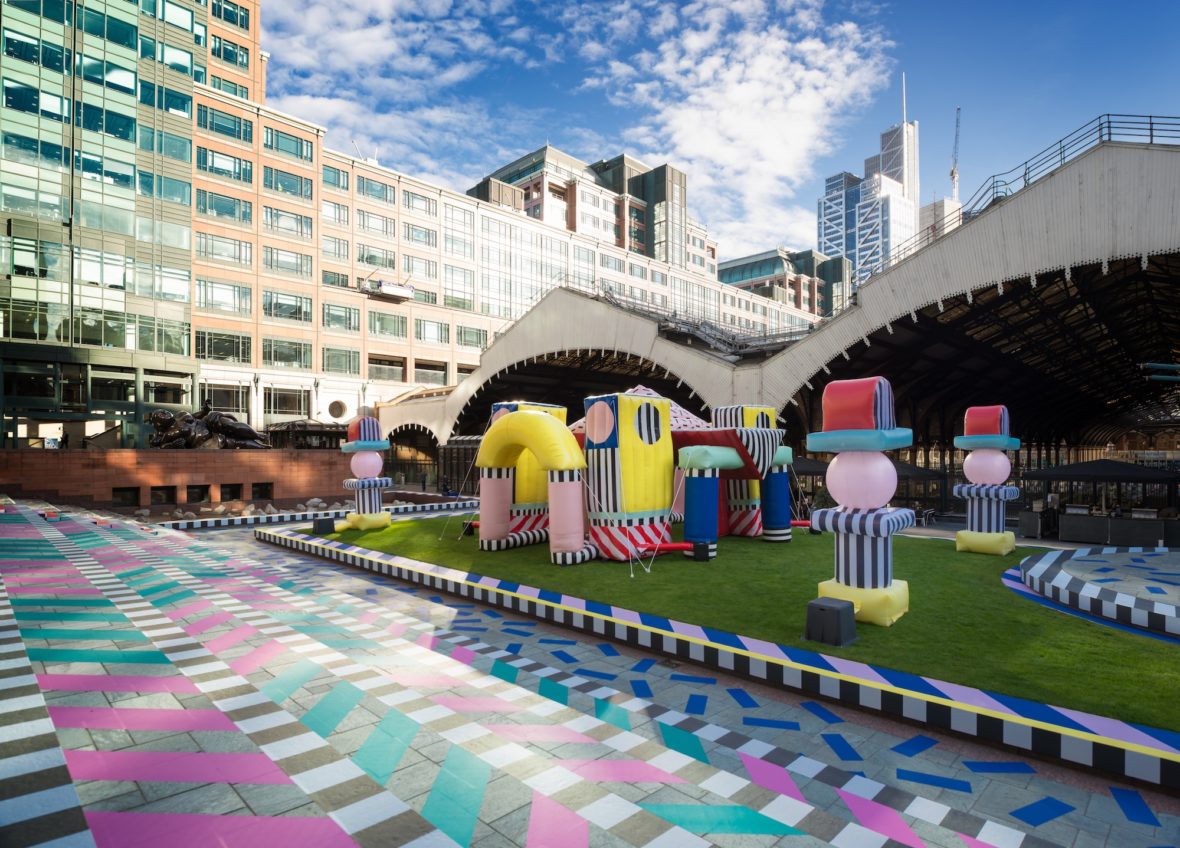 Memories of the 2017 London Design Festival will inevitably be dominated by two colourful installations, both of which made inviting destinations for the Instagramming crowds. Tucked behind Liverpool Street Station was Villa Walala, a dashing inflatable pavilion designed by textile designer Camille Walala and intended as a space for play and wonder.
More formal, but no less jazzy, was Gateways at Granary Square, designed by ceramicist and writer Adam Nathaniel Furman. This was a sequence of four arches laid out in front of the Central Saint Martins building, each with a differently shaped aperture and all faced in colourful tiles.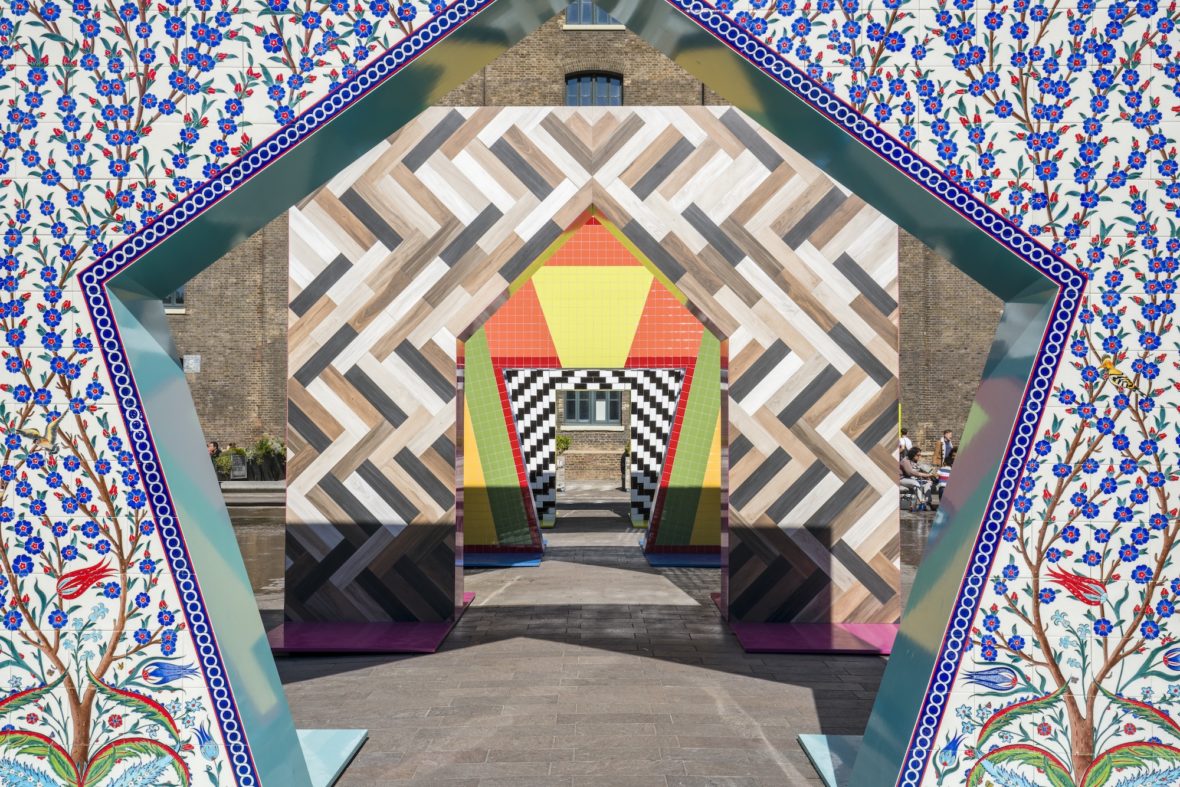 Gateways was intended to promote Turkish ceramics, but it far exceeded its brief, becoming the visual focus for the whole festival. This underscored the growing importance of Granary Square, home to an expanded Design Junction, and the multiplying locations of the festival – the traditional poles of 100% Design in the west and the London Design Fair in the east are now joined not only by King's Cross but also by Somerset House, home to Design Frontiers (in an off year for the London Design Biennale). Kvadrat's "My Canvas" exhibition of 19 emerging designers was the draw to the latter.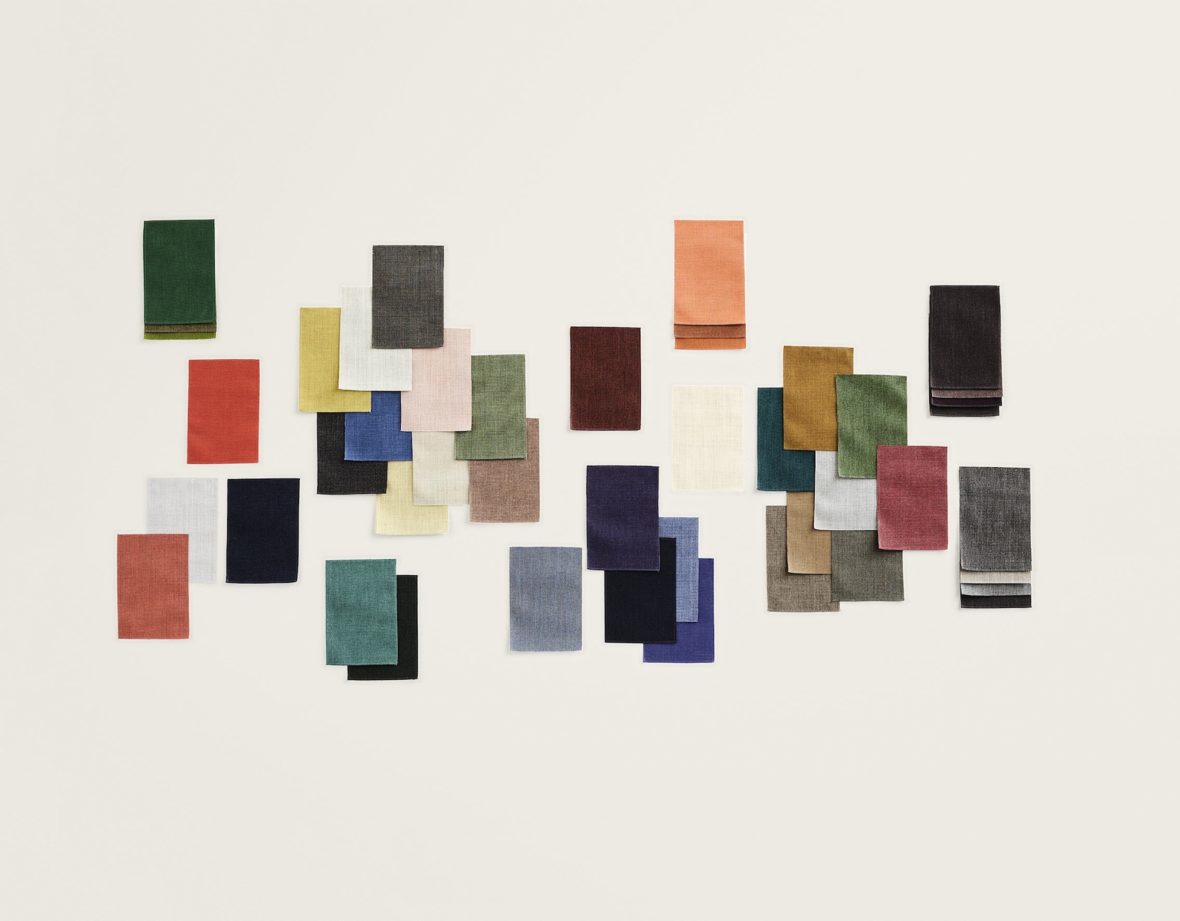 Away from the big commercial shows in the Shoreditch heartland of the London design world, there was as ever much to be discovered and enjoyed in backstreets and unexpected corners. A particular highlight was Universal Design Studio's "On Repeat" pavilion for The Office Group on Rivington Street. The pavilion's simple, orthogonal wooden frame is given life by a ceiling of paper lanterns which sway and stir in the breeze like a shoal of fish. These lanterns are made by visitors to the pavilion as an example of pavilion's guiding idea: the soothing, focusing power of repetitive creative activity. It formed a space for other demonstrations of the principle, such as a sushi-making workshop. See our interview with co-director of Universal Design, Hannah Carter Owers, here.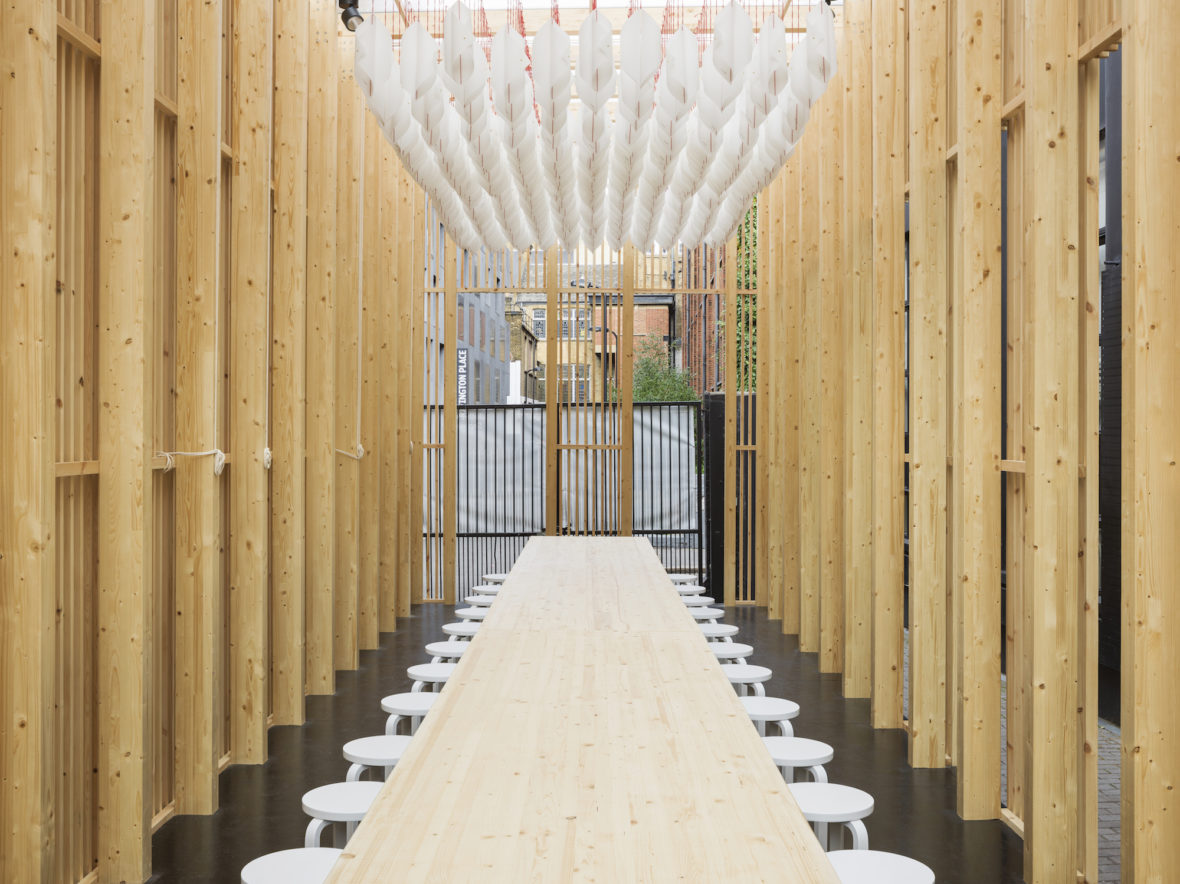 A few minutes walk away, on the far side of Old Street Roundabout, is Established & Sons' new home on Tilney Court. Sebastian Wrong has again taken the helm at Established, the brand he founded in 2005, and has marked the occasion at LDF with the revival of new versions of old favourites. Barber & Osgerby's Zero-In coffee table makes a welcome return, and there are refreshed additions to the Wrongwoods range, furniture stamped with Richard Woods' distinctive wood patterns.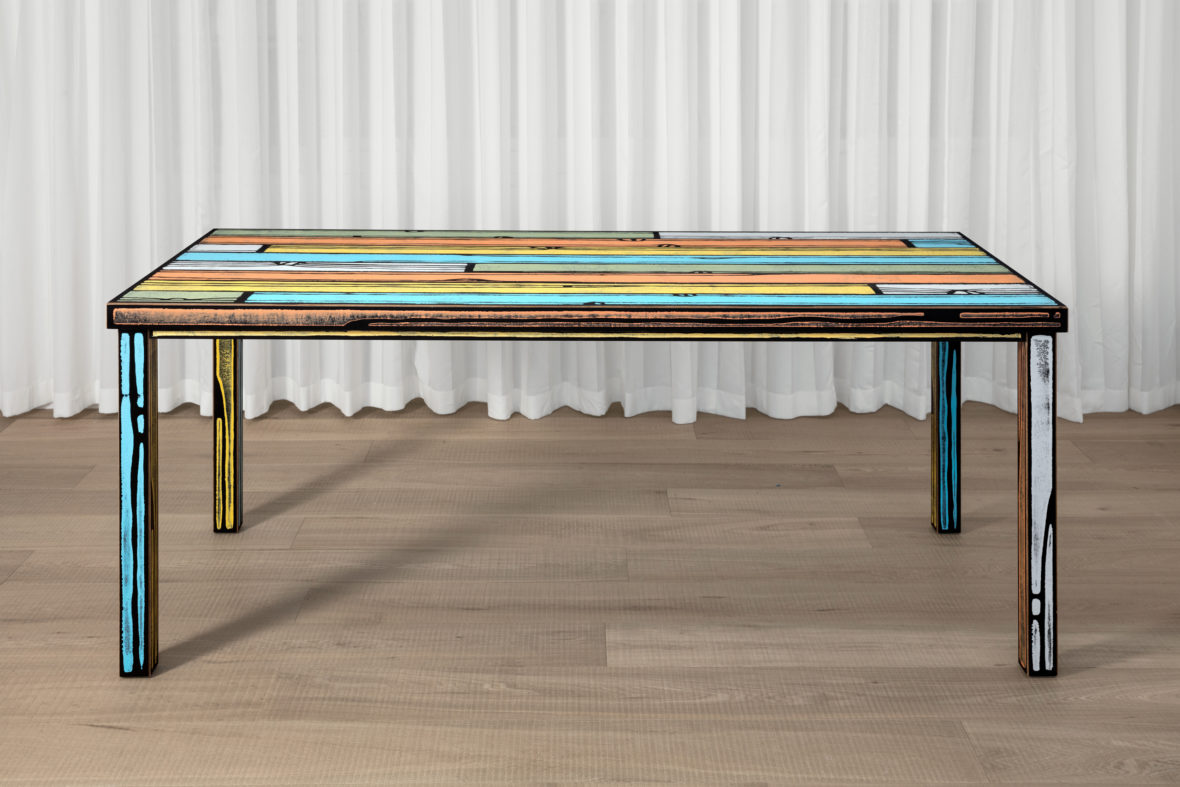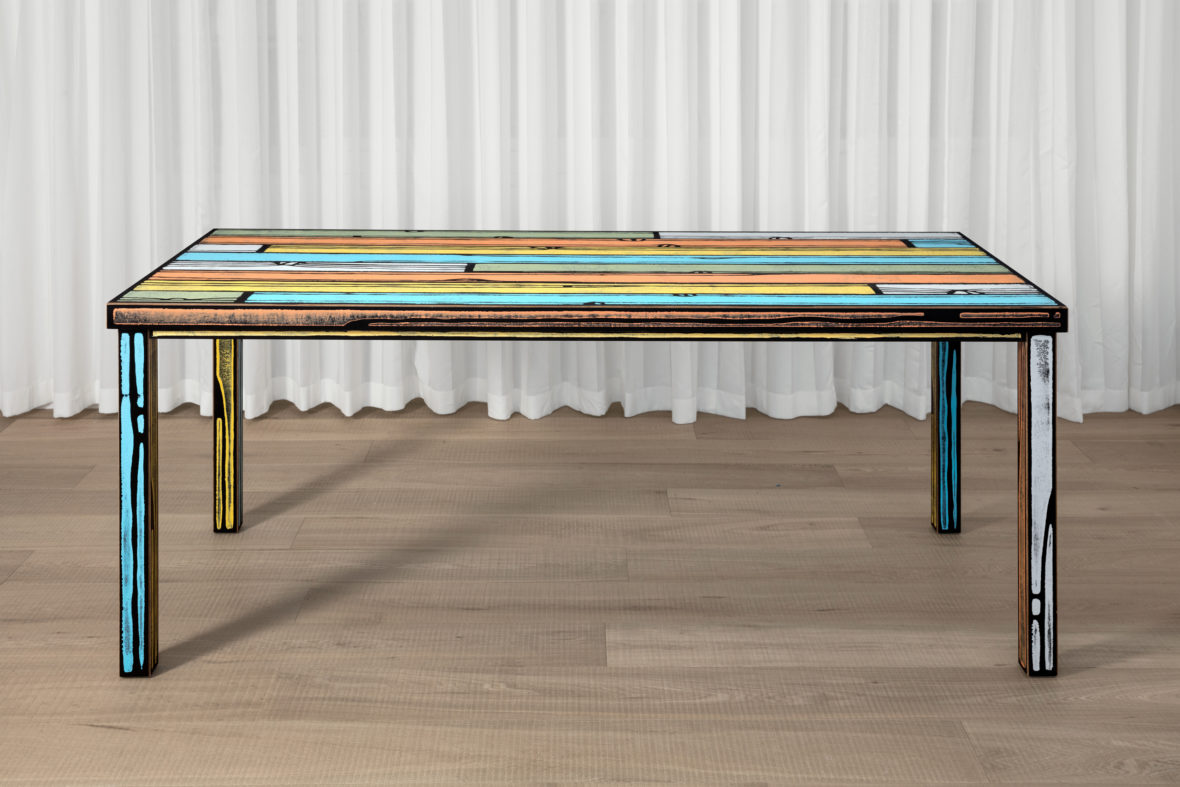 Another welcome return could be found at the Fritz Hansen showroom in the West End: the company is reviving Arne Jacobsen's Oksen armchair, first launched in 1966 but only made for a few years and unavailable for decades. Oksen is a surprise for those familiar with Jacobsen's sweet-tempered Scandic modernism: it's an angular, charismatic, leather-clad brute well suited to the Bond villain or crime boss in your life. We wanted one immediately.