Port travels to the unassuming Austrian town of Riegersburg to discover a quiet revolution in high-end interior design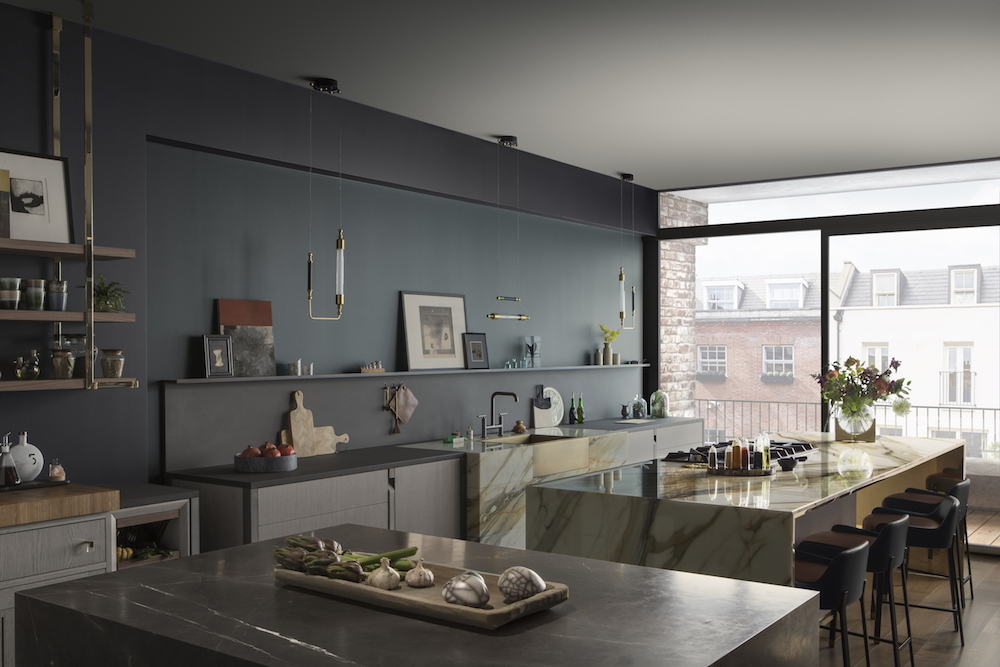 For a few years shy of a century, nestled in the shadow of the imposing Riegersburg castle in southern Austria, successive generations of the Radaschitz family have been perfecting the art of joinery. With the exception of the castle, built in the 12th century atop a striking extinct volcano that juts abruptly out of the ground, the town is quiet and traditional, and it is easy to imagine it in 1923, when Johann Radaschitz I began producing furniture for local residents.
That original workshop still stands on the vertiginous slopes of the old volcano, as Bernd, Johann's great-grandson points out from the top of the castle, before raising his arm slightly higher. "And there," he continues, indicating a larger, traditionally-built house with a large, sleek modern extension "is where we are based now."
It's an approach – remaining in the same place but evolving, slowly and staying true to the founding principals – that resulted in Bernd and his brother, Johann IV, starting Interior-ID, a high-end joinery business in 2006, and now Lanserring, which launched at the end of 2017, from the same house-cum-office where the brothers grew up.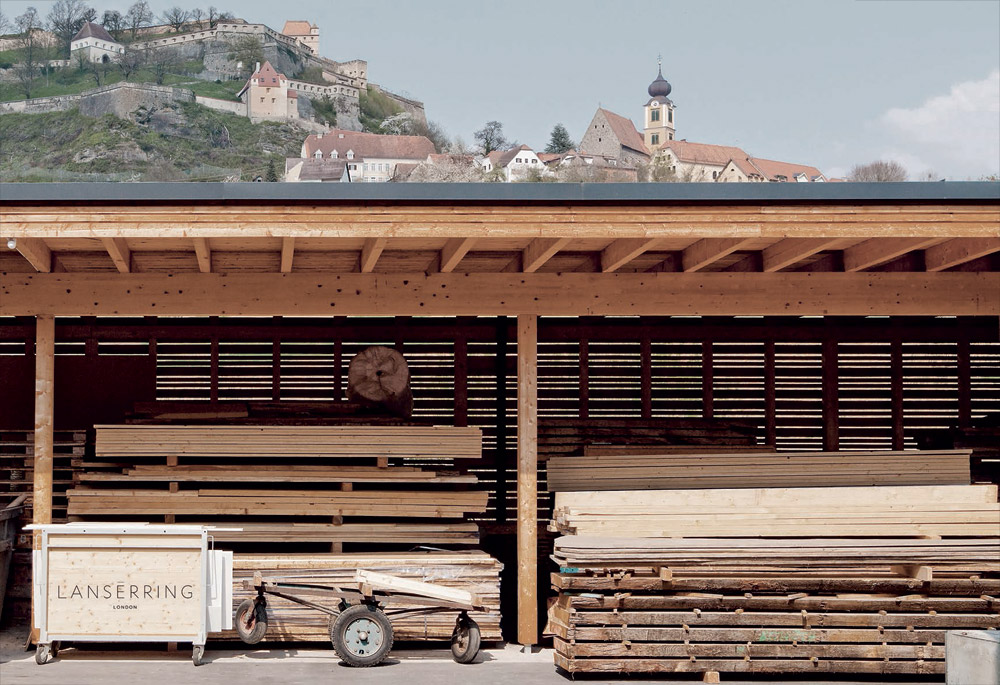 Lanserring is a joint initiative by the Radaschitz brothers and celebrated designers Andrew Hays and Kimm Kovac, who, alongside their architectural training and experience with kitchen brands, bring an understanding of opera, television and theatre design. That sense of drama and spectacle is apparent throughout Lanserring, from being named after an 18th-century woodcutter who, according to local folklore, still wanders the forest protecting villagers from hostile spirits, to the dynamic sliding panels and glints of gold in the brand's first product, Tradescant.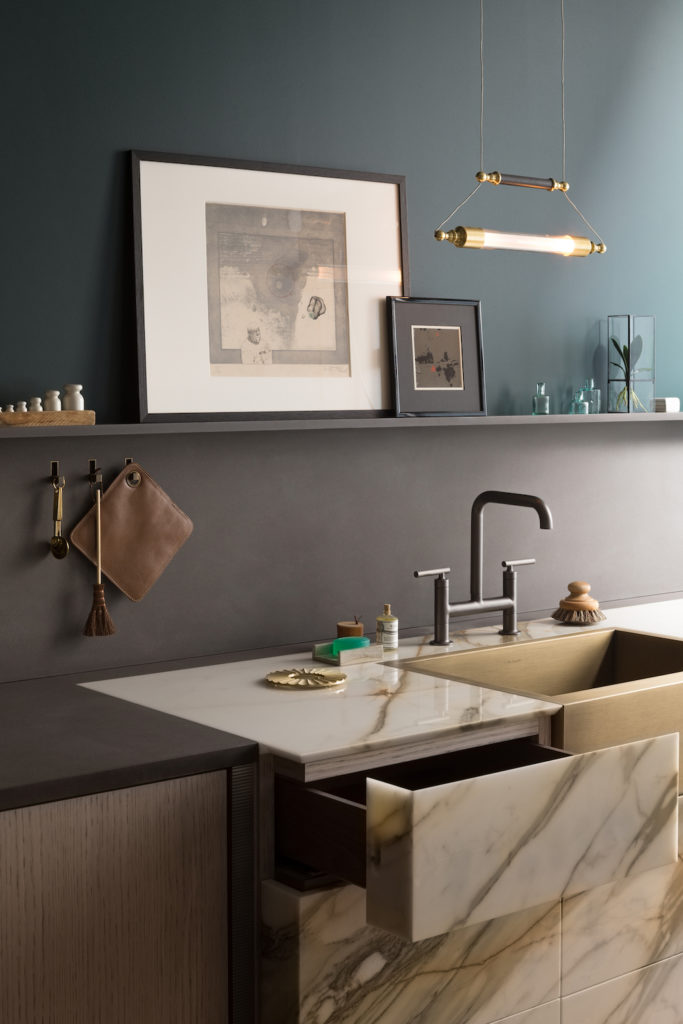 In addition to taking full advantage of the traditional knowledge and skills of the Radaschitzs's state of the art workshop and 37 skilled craftsmen, Tradescant is a wholly modern product, using, among other processes, precise CNC-cutting to cut marble. It enables the design to go beyond simply well-crafted kitchen solutions to be clever and surprising, integrated and innovative, as is the case with the Sink Block, with its efficient, concealed drawers. It's also evident in what has become Lanserring's most talked-about feature, the foraging drawer.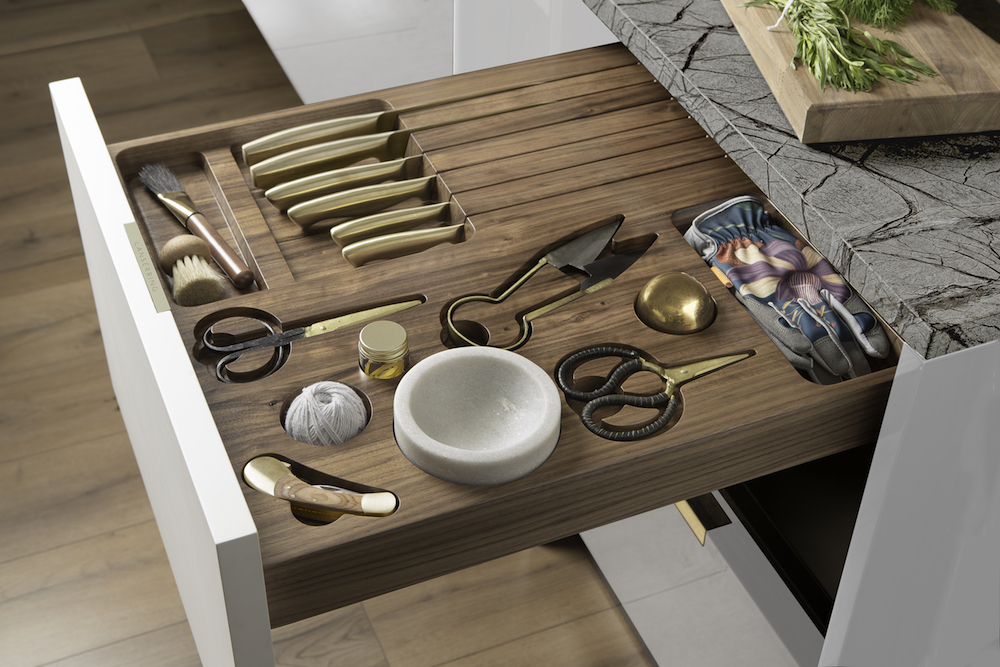 Milled from a single block of sustainable walnut, the drawer was designed for a client who wanted to store her foraging tools in a practical and unique way. With the sizes and proportions of the tools transferred to Lanserring's drawing system, the drawer was sculpted using computer-automated cutting technology and finished by hand. Like the trug, which is angled so that produce slides to the front when slotted into its housing, but can be removed and carried around the garden, or the seamless, wrap-around marble of the centre kitchen island, Lanserring's design is a testament both to the innovation and imagination needed to conceive the design, as well as the technical competence to realise it.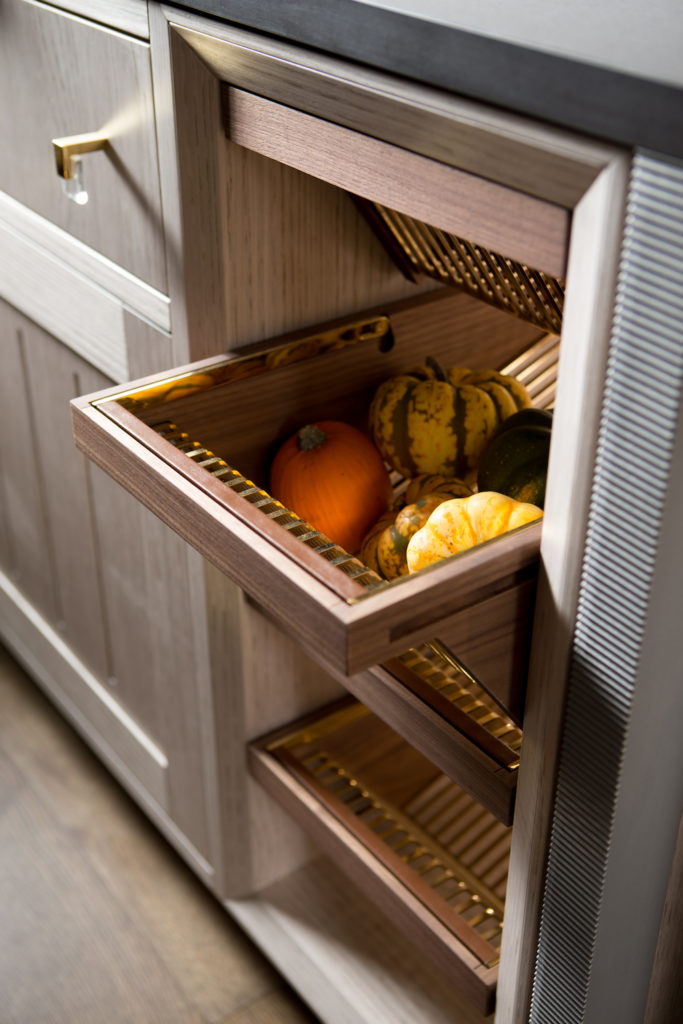 The brand's focus on the kitchen is undoubtedly a result of the rise in popularity of cooking in recent years, motivated by programmes on television and greater emphasis on quality and good produce, but it is perhaps also because it allows the team to demonstrate their craft in a way that other rooms would not. How the Lanserring team will come to interpret and innovate in other spaces remains to be seen, but it is certain that, whatever form it takes, it will produced in Riegersburg.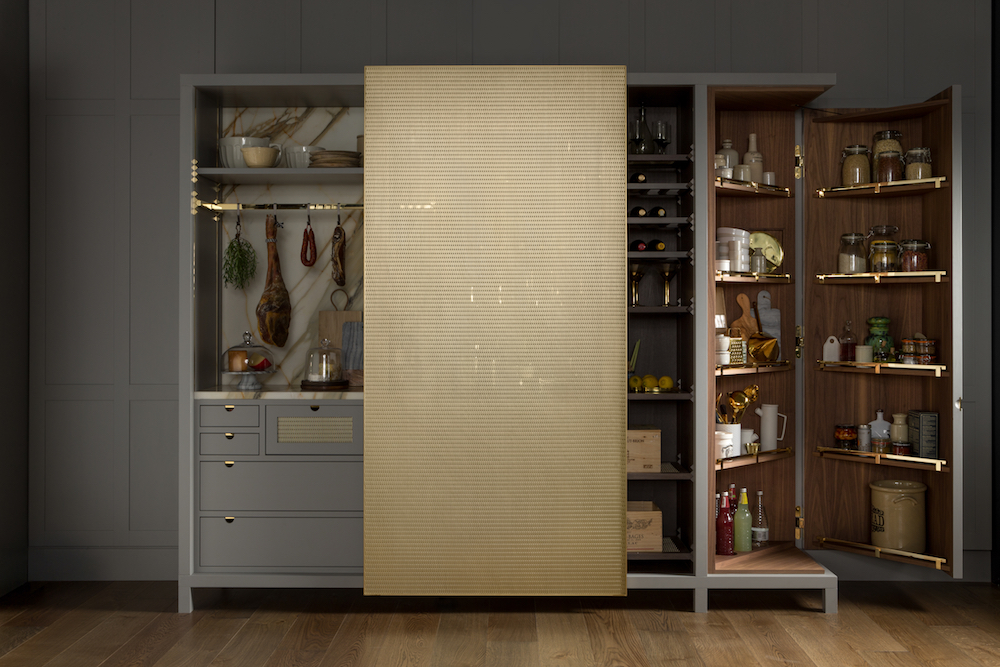 Though Lanserring is headquartered in London, it is this quiet, unassuming town – a 90 minute drive from Vienna through thick rolling forest – that is setting the standard for kitchen design. It is, at first, a surprising place to encounter high-end manufacturing but, as Bernd explains, the local area has a rich tradition of craftsmanship, with some of the leading luxury centres of production, from yachts to cars, being based there. It's partly being able to draw on this tradition, and the proximity of talented craftsman and women, that enables Lanserring to develop and produce products of such high quality, but the success of Lanserring's design is also down to being able to use this tradition in a completely new way.
"It's a new world," as Bernd and Johann's father, Johann Radaschitz III, says when asked what he thinks of the latest development in the family business. "I could never have imagined anything like this."