Win a set of durable and detailed bespoke desk tidies, lovingly engineered in the designer's Falmouth studio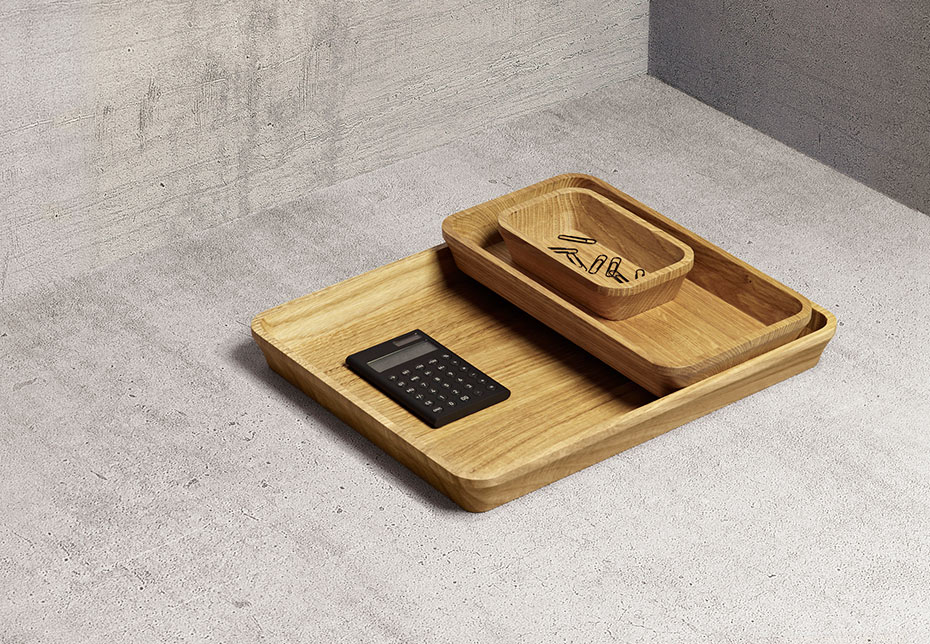 Based in Cornwall, James Smith is a young designer and cabinet maker working mainly with timber. After graduating from Falmouth College of Arts, he spent several months at Heatherwick Studio in London, before returning to Falmouth to establish James Smith Designs Ltd in 2010. Since then he's exhibited at Clerkenwell Design Week, 100% Design and received significant press for his functional yet elegant products. Smith sees himself as a problem solver, seeking inspiration in the everyday work and home environment. His solid oak Nest trays acutely embody his design ethos and you can win a set by entering our competition here.
What's the inspiration behind the Nest trays?
At your desk there are a myriad of different items you use day to day, the aim was to create a product that elegantly manages this diverse clutter in an adaptable way. A common aim in my design process is to reduce and refine the concept to the bare simplicity of what is trying to be achieved. I feel these trays clearly embody this thinking, with all details and dimensions determined by the intended purpose.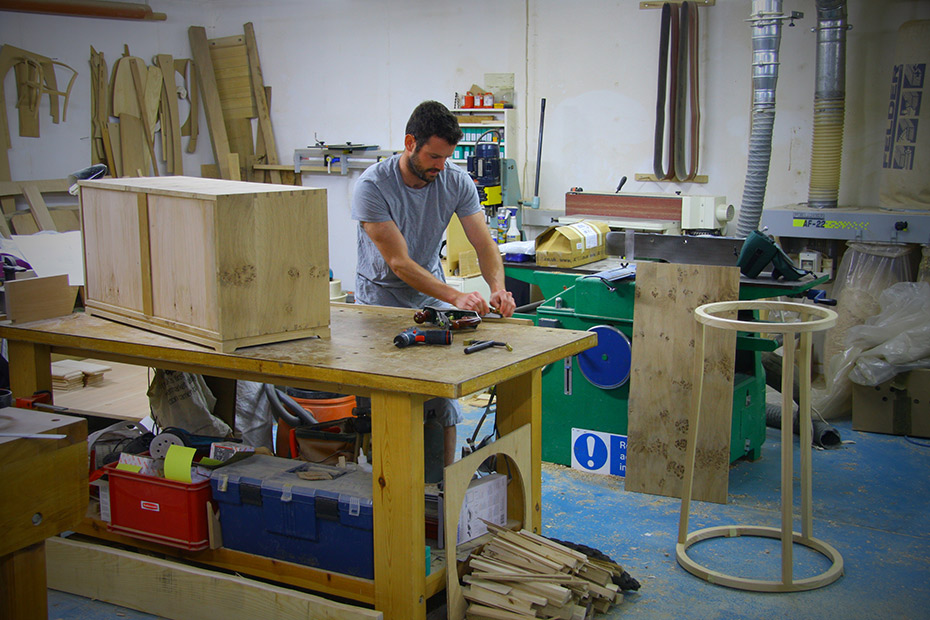 You like to create products 'of lasting value to the user'. How did you achieve that in this instance?
One of the over-arching goals of my work is to design and build lasting value into the items I produce, through personal engagement, a high level of functionality and a long life. As with all of my projects these trays began with spotting an opportunity for something that improves the way something could be done, or fills some kind of gap that could improve your day to day life. The concept then developed around research into people's working environments, in turn helping to ensure that this isn't satisfying some passing fad or whim in function or style, but will have a continuing raison d'être and, thereby, value to the owner.
Are there any design or manufacturing processes unique to this product?
There are two key technical aspects to this design. Firstly, the detail: the wall profile is carefully deigned to allow the trays to nest and slide on each other, even when there are items in the trays themselves. To realise this it was necessary to have bespoke router cutters manufactured. Secondly, to achieve these light, thin items in timber requires some very careful selection and engineering of the wood to ensure that they remain flat, square and strong. The timber is chosen, machined and crucially, oriented with the growth rings at right angles to the face of the trays ('quarter-sawn') before the timber is joined into boards and machined into its final form. This arrangement gives the best possible chance of the trays performing as intended.

Left to right: Kink balance stool and Uma clothes stand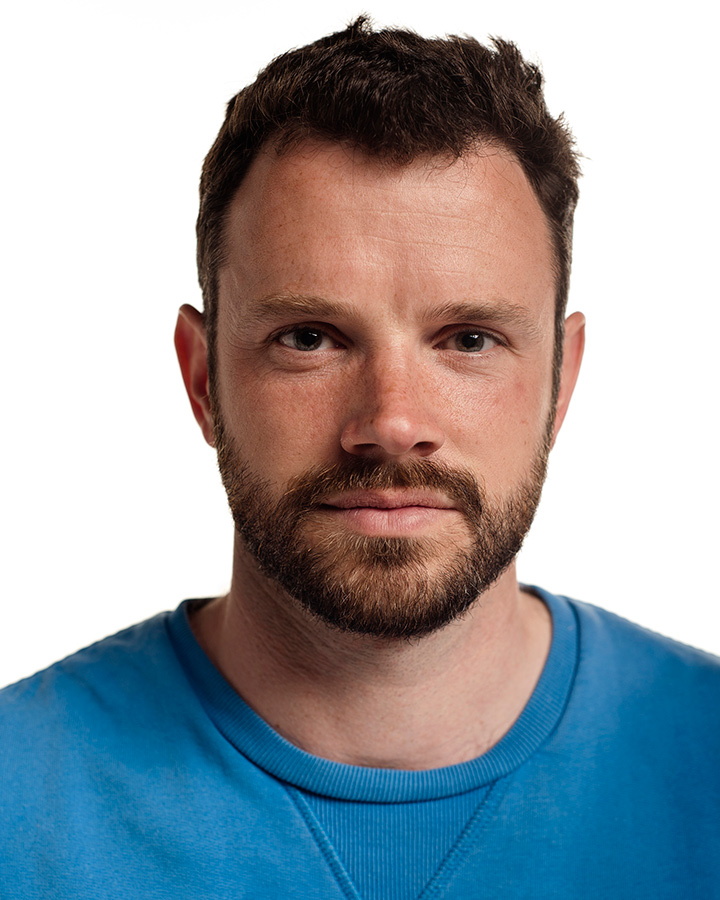 How do you source your materials?
Having trained as a cabinet maker and product designer, the tendency is to apply my understanding of wood technology and skills to concepts that I'm developing. That said, the appropriate material choice for the given application will always win out over nostalgic inclinations. The timber for these trays is sourced from FSC certified European forests; my commissions are predominately constructed from timber that grew on the farm that I grew up on. The rest of the materials, such as plastics, metals and textiles, come from a diverse range of sources.
Why did you return to Falmouth?
Having had a stint in London following university, it was clear to me that my creativity is strongest in a more rural setting akin to the one I grew up in, in the Cotswolds. Also, having developed a healthy obsession with surfing, returning to the sea was really the only sensible option. Falmouth has perhaps an unusual advantage to most semi-rural areas in Britain in that it has a growing and thriving arts university and is a working port and popular sailing destination – it gives it an energy, dynamism and outlook that makes it an inspiring place to live and work.
You're currently renovating a farmstead to house your new studio. How's that going?
It's early days, but incredibly exciting. I'm working with my architect brother Tom and his practice Gluckman Smith to develop the studios – the plan is to create a small hub of creative practices with a number of studio and workshops units with communal spaces for cross collaboration and exhibition. The farm, which will also be my home, is in a beautiful setting just outside Falmouth and my hope is it will become a thriving and inspiring place to work and live in the coming years.
Win a set of James Smith Nest trays by entering our competition HERE