Dame Zaha Hadid tells PORT's design editor Alyn Griffiths about her inspirations, collaborations and the challenges of being a female Arab architect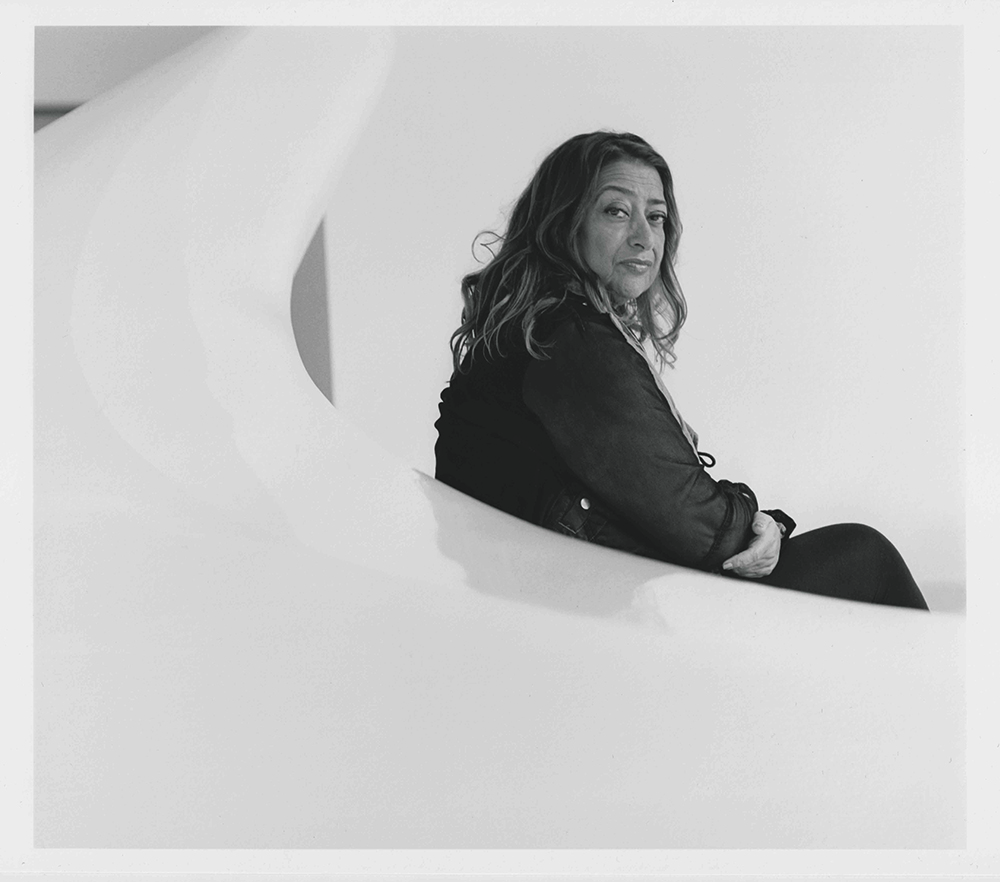 Zaha Hadid was the first female recipient of the Pritzker Architecture Prize in 2004 and has since won the Stirling Prize twice, in 2010 and 2011. She is also the first woman to be awarded the RIBA Gold Medal in her own right. Here, in an extended extract from an interview that ran in PORT issue 7, Hadid discusses how she discovered architecture, her greatest challenges and how her designs push the limits of digital technologies.
Why did you choose a career in architecture?
When I was perhaps six or seven years old, my aunt was building a house in Mosul in the north of Iraq. The architect was a close friend of my father and he used to come to our house with the drawings and models. I remember seeing the model in our living room and I think it triggered something in me.
When I was a kid, I travelled to Europe every summer with my parents, and my father made sure I visited every important building in sight! I still remember visiting Cordoba. I was seven years old, and that was the most stunning space. Of course there are lots of other truly great spaces but this mosque left a really tremendous impression on me.
Which architects or personalities have inspired you throughout your career?
The late Alvin Boyarski – the fantastic chairman of the Architectural Association during my student years and years as a teacher – offered me my first platform to test my ideas, and Rem Koolhaas and Elia Zenghelis were crucial as my teachers. Their understanding and enthusiasm really ignited my ambition. There was such a buzz in the school at the time. Everyone was on the brink of doing something new – I will never forget that. The students and the staff at the AA at that time have been seminal to the past 30 years of architecture. It is still influencing current work. That is really amazing.
For an architect, one of the best things about London is the experience and skills of the consultants. This is very important to me. There's uniqueness to the city; the education, the amount of research and invention. Anything you want, you can get someone to advise you on. In the developing years of my career that was really critical. The seminal figure was Peter Rice. He was the first of that generation; matching innovative engineering with new, untried ideas and concepts. My experience with Peter Rice was extremely fulfilling. I was like a student and he was such an accessible, humble man. He taught me that you have to have a strategy and that even if you're not an engineer; you have to understand that a building requires common sense.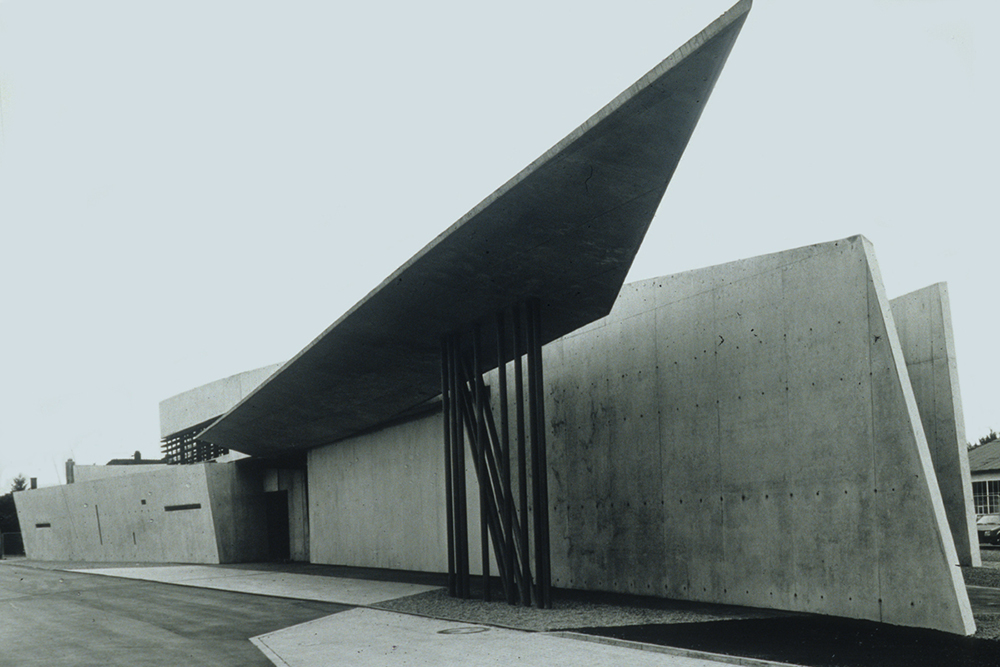 Rolf Fehlbaum, the Chairman of Vitra, where I built my first project, dared to engage me without seeing a prior track record and without the certainty of public success. He was inspired by my ideas and visualisations. Rolf is an incredible client.
The teachers who taught sciences in the nuns' school I went to when I was growing up in Iraq were all from university and so the levels of the science courses were really incredible. The headmistress, who was a nun, was very interested in the education of women, so in a way she was a kind of pioneer in that part of the world.
What is the greatest challenge you've had to overcome in your career?
In 1994 we entered the competition for an opera house in Cardiff. We submitted it, we had a call announcing we'd won it, and then the incredible jubilation in our office turned to great sadness when the project was cancelled. It devastated us, and I had to pick up the pieces. In that period in the mid to late 90s we did one competition after the other – and we didn't win any. Perhaps there was a stigma against us because they were all great designs. They were all very tough and soft at the same time – elegant and resolved in terms of planning.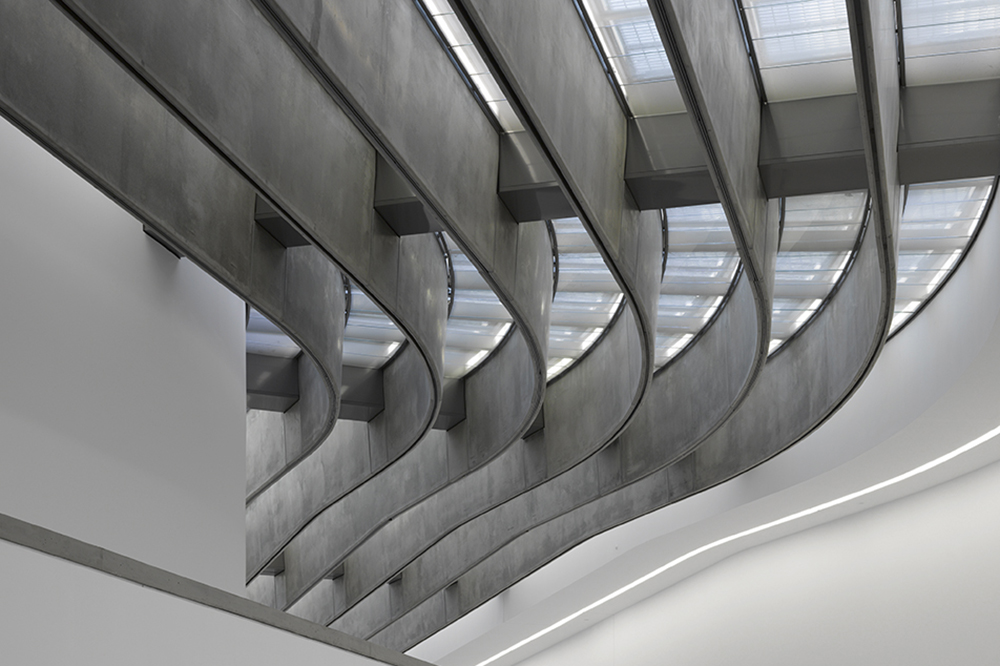 These unrealised projects were necessary to develop our repertoire of research that allowed us to develop all of our future projects. We learned a lot from them; in fact, we still reference them in our work today.
It is very important to have the commitment to persevere, and to go back to one's own education in a sense. As a woman you need the confidence that you can carry on and take new steps every time. I believe in hard work; it gives you a layer of confidence. Now we can do a lot of different projects because we have an enormous formal repertoire. The years in isolation, when we were quarantined in a sense, is like research in science. The more research you do, the more and the better the results.
Architecture is a very tough profession. Every architect you talk to, no matter how successful they are – man or woman – has it very difficult. Perhaps it was my flamboyance rather than being a woman that gave me such determination to succeed, but I have always been extremely determined. Now I've achieved some success, and I am extremely grateful, but it's been a long struggle. It's not as if I just appear somewhere and everybody says 'yes' to me – it's still a struggle, despite having gone through it a hundred times.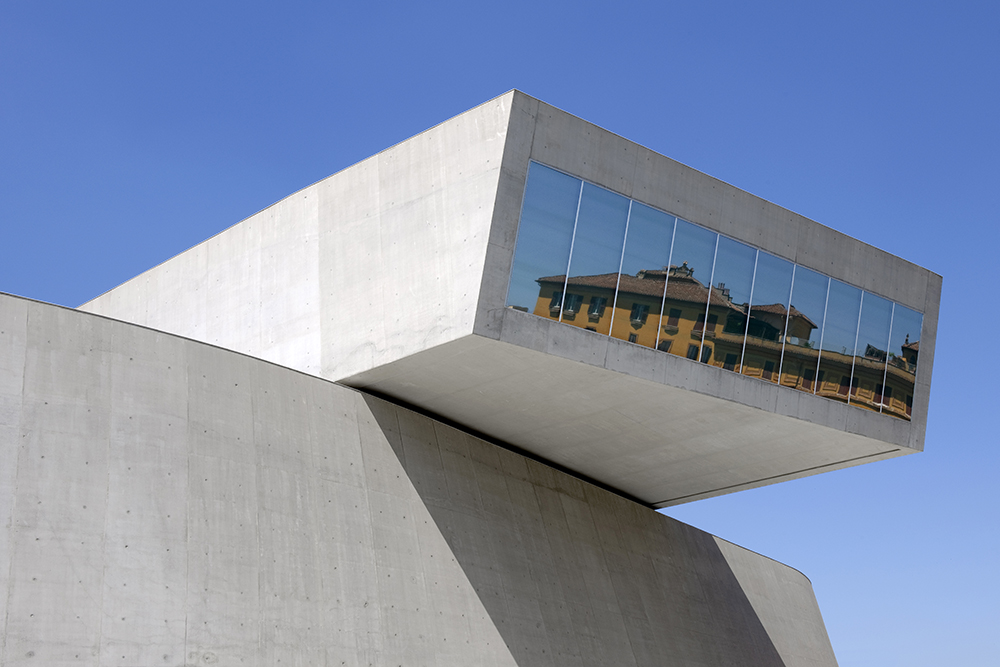 Being a woman and an Arab has definitely presented setbacks. You cannot believe the enormous resistance I have had to face – and sometimes still have to face – just because I'm an Arab. And a woman on top of that! It is like a double-edged sword. With some people, I must work hard to overcome one – and then the other comes up. The moment my woman-ness is accepted, the Arab-ness seems to become up as a problem.
Being an Arab woman and an architect certainly don't exclude each other. In fact, when I was growing up in Iraq, there were many woman architects. I should say that yes, I am an Arab, but I was not brought up in a traditional Arab way, I have not lived there for thirty years, so in that sense I am maybe not a typical Arab. I'm Iraqi; I live in London; I don't really have a particular place, and I think in this situation you really have to re-invent yourself, or you invent your world – you have liberation from certain rules. I can say from my personal experience, it is actually a very liberating experience – being totally displaced.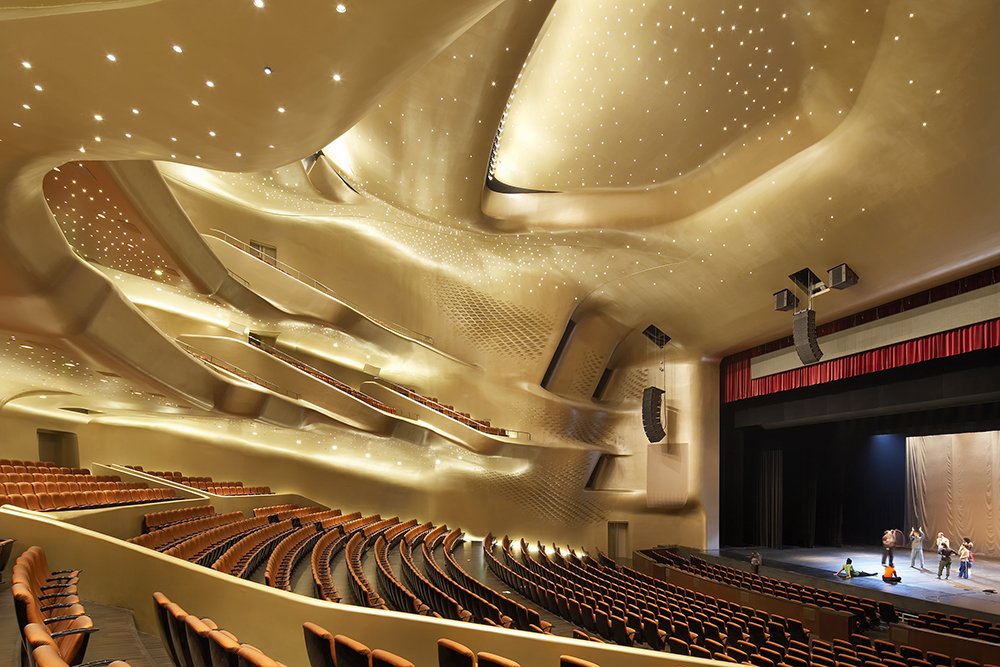 Which companies do you particularly enjoy working with and why?
We greatly enjoy all our collaborations. They provide an opportunity to express our ideas through different scales and in many diverse media. We see it as part of a continuous process of our on-going design investigation. It's a two-way process – we apply our architectural research and experimentation to these designs – but we also learn a great deal from the process of collaborating with others who lead their own industries. A brilliant design will always benefit from the input of others. Of course there is a lot of fluidity now between art, architecture and fashion – a lot more cross-pollination in the disciplines, but this isn't about competition, it's about collaboration and what these practices and processes can contribute to one another.
Our designs demand continual progress in the development of new technologies, and our collaborators continue to respond by providing ever more sophisticated design and fabrication applications. There is a strong reciprocal relationship whereby our more avant-garde designs encourage the development of new digital technologies and fabrication techniques – and those new developments in turn inspire us to push the design envelope ever further. Great things come from this method of working!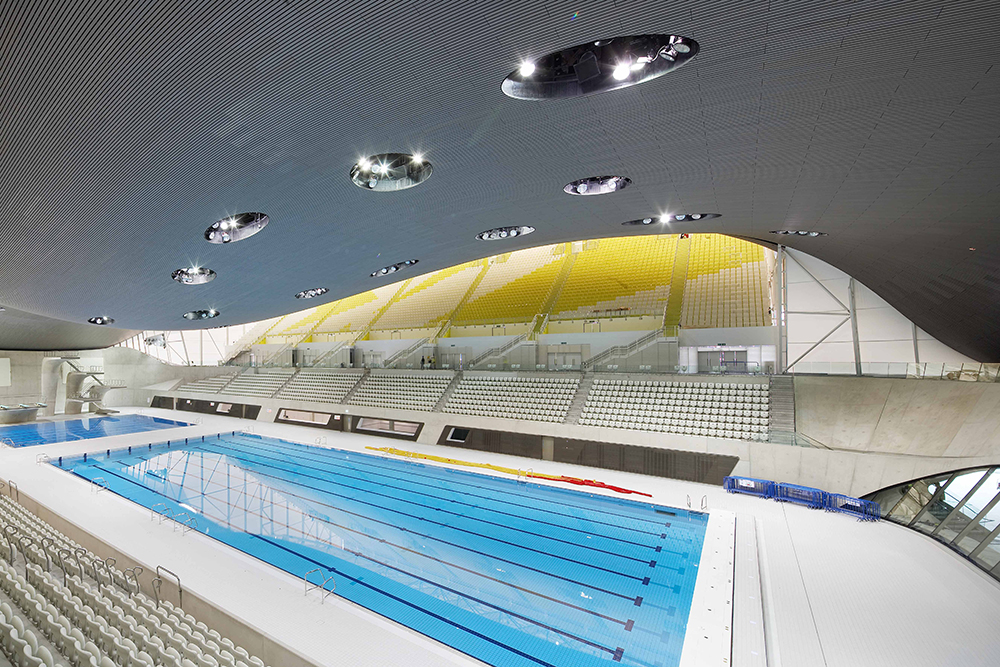 This interview was conducted for the issue 7 feature, Leaders of Industry, which profiled six world-renowned female figures within the architecture and design industries.
Portraits Michael Hemy
This article was updated in October 2015