The Frost* Collective founder and celebrated designer talks to Betty Wood about feeling daunted, implementing change and bringing design decision-making principles into everyday living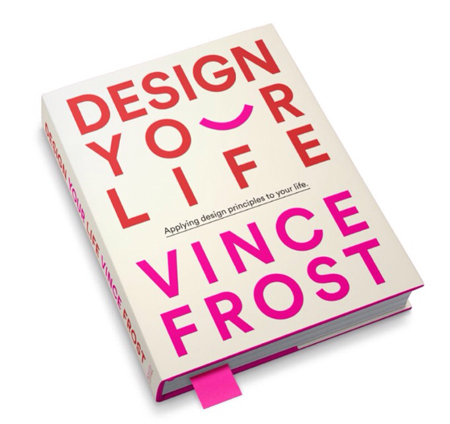 It's hard to imagine one of the most successful designers of his generation needing help to organise or 'design his life' to achieve a greater sense of success, but in is new book, Design Your Life, that's exactly what Vince Frost admits to. "For years my private life was a mess. I was helping people work smarter. But I did not know how to live smarter. I was designing and redesigning everything but me",  he writes in his introduction.
Aged 27, Frost became Pentagram's youngest associate. By 33, he'd founded his own consultancy, Frost Design, and was winning campaigns and awards for clients like Nike and The Independent. But success in the workplace is not always consistent, nor translatable. In his book, Design Your Life, Vince takes the problem-solving approach of a design studio, and applies it more widely to life outside the studio doors, encouraging us to 'work better at living better.' "I can't say when it happened" Frost says, "but it seems I hired me to help myself live better by living smarter. I began applying my principles of design to my own life".
"Creativity is not a gift for the few, creativity is a natural part of each and every one of us"
How did the book come about?
I signed a contract with Penguin last December, and the idea behind it came from I did a talk in 2011 at the Sydney Apple Store on the topic of designing life. Each time I do one of these talks, I really ask myself, what should I talk about this time? I was going through a very tough time, and felt like, y'know what, designing your life is more important than anything. Think about what outcome you want for your life, question things that aren't working; look at repeat patterns and think how you're going to break that situation and find a new, positive outcome…
Now, it seems very logical, but at the time it was a revelation. I realised I've been doing this for my clients every day, and I've put every bit of my energy and focus into making sure what I do for them is really great, to the detriment of my own life and well-being.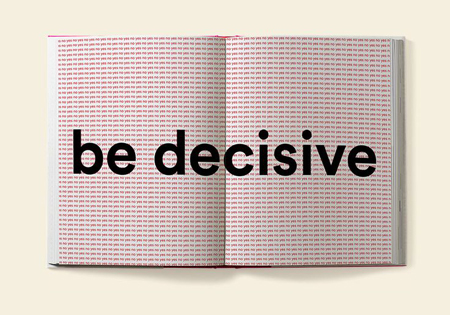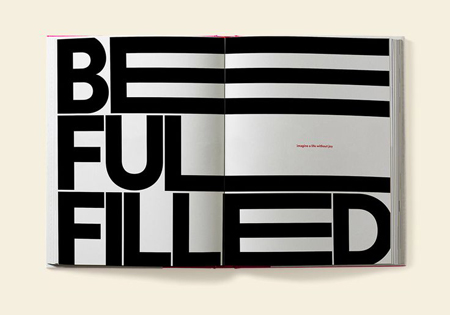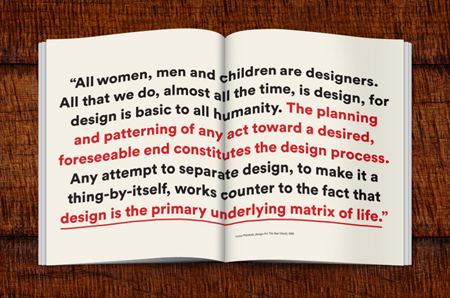 It seems like it's easier to know what's not making you happy, than is making you happy sometimes.
When you're working full time, you have very little time to actually sit down and think. I realised though, these are like a client's problem. And if a client comes in with a problem, I never say 'Go away', or 'I don't feel like doing it', or 'That's not really a problem'. I accept the fact it's a problem, I can't procrastinate about it, there's a timeframe for a solution, and that was very different to how I was living my life. Now when I have a problem, I give myself a time frame. I brainstorm ideas around it and I work out a plan of how to incrementally change that over time.
There's a lot of biographical information in the book; how did you negotiate how much you wanted it to be a biography as well as a 'lifestyle' title?
It wasn't meant to be an autobiography – I took a lot out in the end – it was just meant to be case studies and examples of situations I have been in. There was a point where it was a bit too much like a portfolio, a bit too much like a biography, and I pared it back. Some people have read it and said, "Wow, it's really frank and open", that nothing's been held back. It's revealing. And I have mixed feelings about that. But really, the book is about being open and honest: I wanted there to be transparency and show that real people have problems in their lives.
Tell me more about the link between design and lifestyle: it's been pertinent to design movements throughout history, Bauhaus being the first example that springs to mind…
In my business, Frost* Collective, we want to design a better world. Every job we do, whether it's an environmental project or a digital project for a brand, we're not just doing the work to make money. The money is secondary; the focus is always helping people and I want to help people be better at what they do. It's really important for me as an individual but as a business too – everyday we do stuff for other people.
The book shifts focus from people within the design industry and things that look nice, to talking to the general public. I wanted to broaden the conversation and help people understand it's not so daunting: creativity is not a gift for the few, creativity is a natural part of each and every one of us. Sadly, in schooling, creativity is drummed out of us from a young age. When my kids were young, they were confident in being free, in painting and making marks. Now they're drawing with a biro on lined paper; they have to be neat and tidy and work within the box. I hear that a lot, standardising people so they're all comparable. I want people, the people who haven't gone to design school, to understand the importance of seeing, and sketching, design thinking, of being creative.
You spend quite a lot of time talking about comfort zones in the book. Have you always operated out of your comfort zone? Was this a conscious decision?

I was painfully shy as a kid; I wanted to hide away in every social situation so I was always in my 'un-comfort' zone. You know, you get to first school, you get to your first job, all of these situations are uncomfortable initially, and after a sort period of time they become the norm. You see that's not so scary.
With any project that comes my way, even though I've done thousands of projects, there are still situations where I go, 'Oh my god, this is new, I haven't done this before'. Yes, you know the process of tackling it, but it is still very daunting. It's about acknowledging that: that's the norm. And that's okay. But by challenging our comfort zones, that's how we really grow professionally, and personally.
Design Your Life is out now in Australia via Penguin Lantern Australia and everywhere else via designyourlife.com.au