They say you can always judge a man by his accessories, so even if you've forgotten that brown in town is now fair game, but mankles less so, a judiciously chosen slimline timepiece will make up for all sartorial ills. Just remember to match the strap with your belt… and wind it up!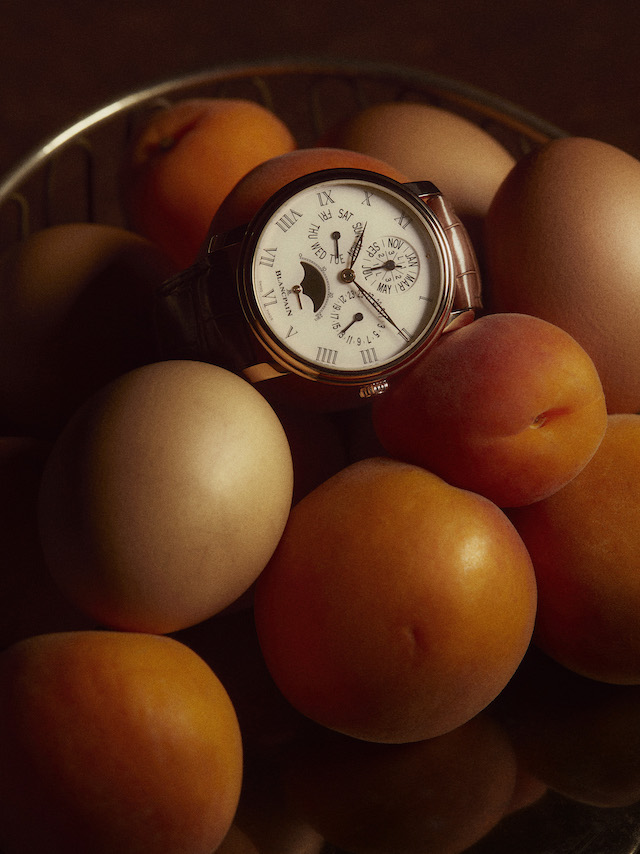 Blancpain Villeret Quantième Perpétuel 8 Jours
Officially Switzerland's oldest marque still trading (though not without interruption of business; this 'longest' accolade goes to the venerable Vacheron Constantin), this could be the purest entry of every purist's horological bucket list: a perpetual calendar with eight-day power reserve, keeping perfect date despite the erraticism of Pope Gregory XIII's calendar of 1582. Simplicity rendered through deceptive complexity.
£48,800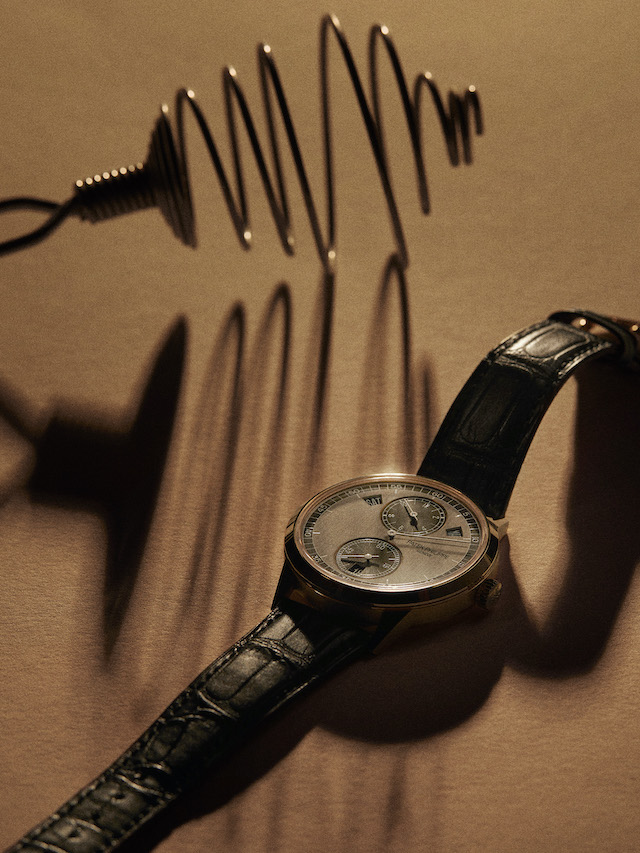 Patek Philippe Annual Calendar Regulator Ref 5235/50R
This understated example of Patek's formidable Complications line mixes things up by splitting things up: specifically by adopting ye olde regulator clock dial, which separates the hours, minutes, and seconds hands, so no element is obscured, and other timepieces can be set precisely. Given Patek's extraordinary standards of precision (plus or minus two to three seconds a day), you really can rely on this tiny work of art to do the same job.
£42,810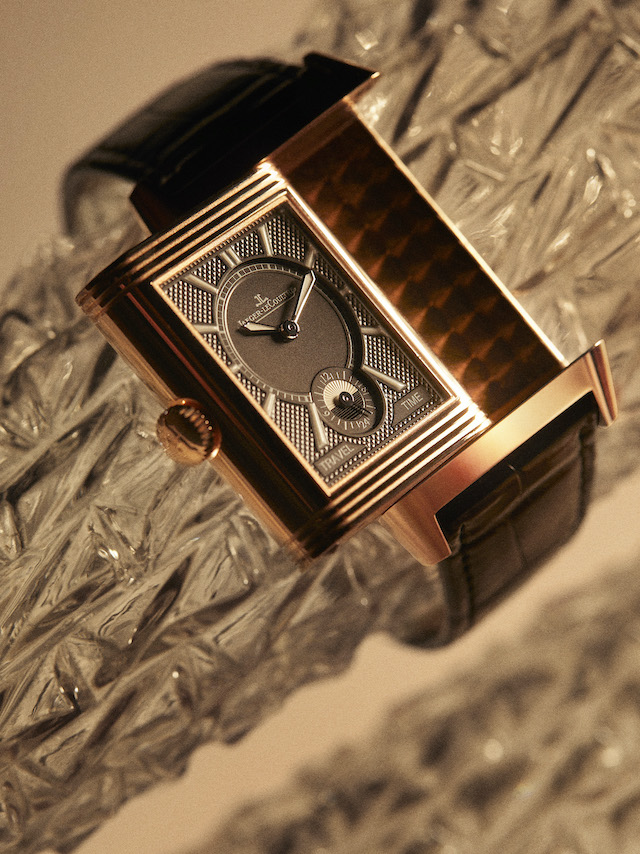 Jaeger-LeCoultre Reverso Classic Duoface Small Seconds
The polo players of the British Raj may not have had this in mind back in 1931 when they were bemoaning yet another smashed dial as they cantered across the expansive greens of Jaipur, but what you see here is a particularly fancy descendant of Jaeger-LeCoultre's solution for those chaps and their flying mallets: a flippable case allowing you to avert the gaze of its glass via a slick, sliding chassis. This version has another dial on the other side – all the better for travelling back to Blighty, when you need a second time zone on the double.
£19,000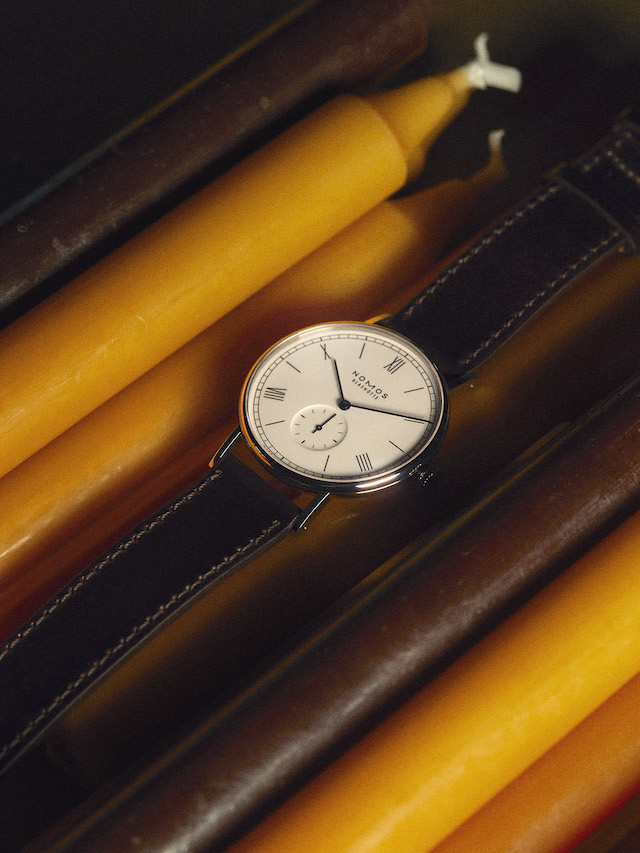 Nomos Glashütte Ludwig 175 Years
So perfect is Nomos's clean, Bauhaus ethic that things have barely changed in the company's 30-year history. What's more, instead of ploughing its profits back into lavish marketing, Nomos has invested heavily in R&D and talent, deep in the Saxon mountains. Swiss watches made in a similar fashion regularly go for three times what your buck gets here: bona fide 'If you know, you know' cool factor and clever mechanics, costing less than a second-hand Fiesta (lasting 10 times longer, too).
£1,800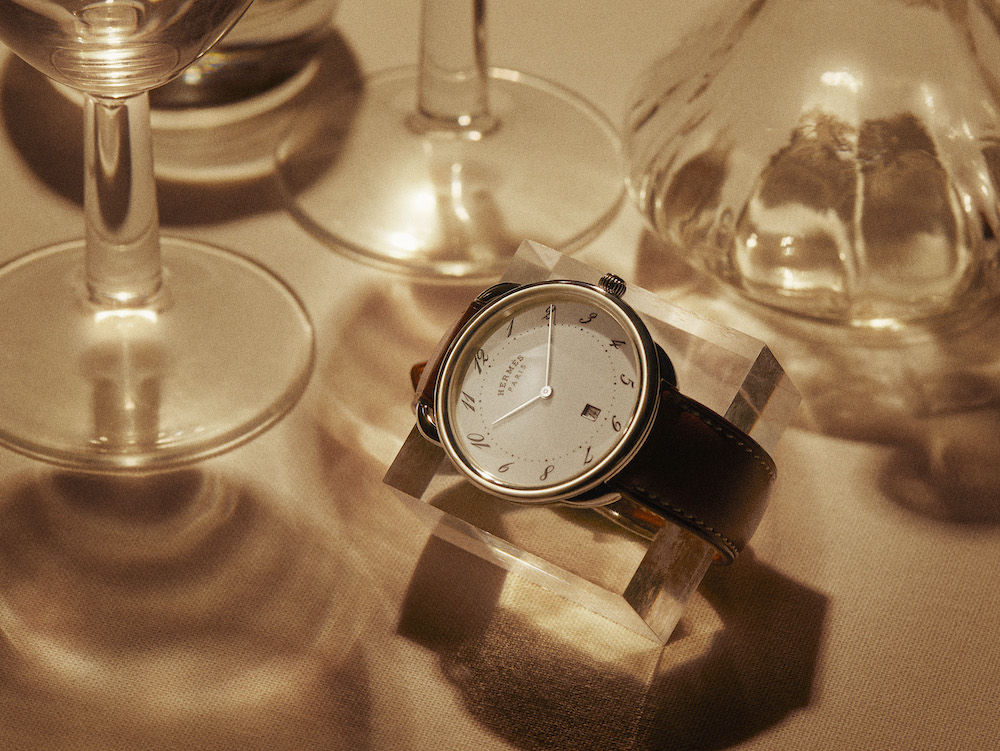 Hermès Arceau
A mainstay of Hermès' tightly composed watch offering, the Arceau manages to distil all its Parisian whimsy and equestrian flourish with a restraint that means this slimline number will straddle any sartorial occasion. What's more, for less than £5k, you're getting a Vaucher Manufacture movement, thanks to Hermès' 20-per cent stake in Parmigiani's elite outfit. And it's all served up on butter-soft leather from the Hermès ateliers.
£2,560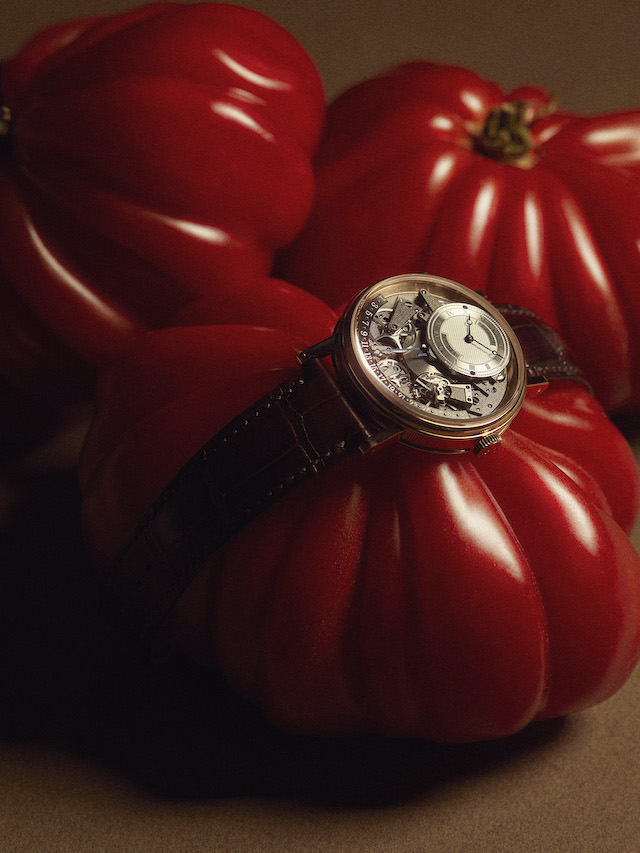 Breguet Tradition Quantième Rétrograde 7597
There's barely a mechanical watch out there that doesn't contain at least one innovation by Abraham-Louis Breguet, the 18th-century horological genius of Paris behind the winding rotor and the mighty tourbillon. This particular masterpiece of architectural microengineering pays tribute to the great man's original bespoke Subscription pieces, working in a flyback date hand curled up and over the main gear wheel.
£32,900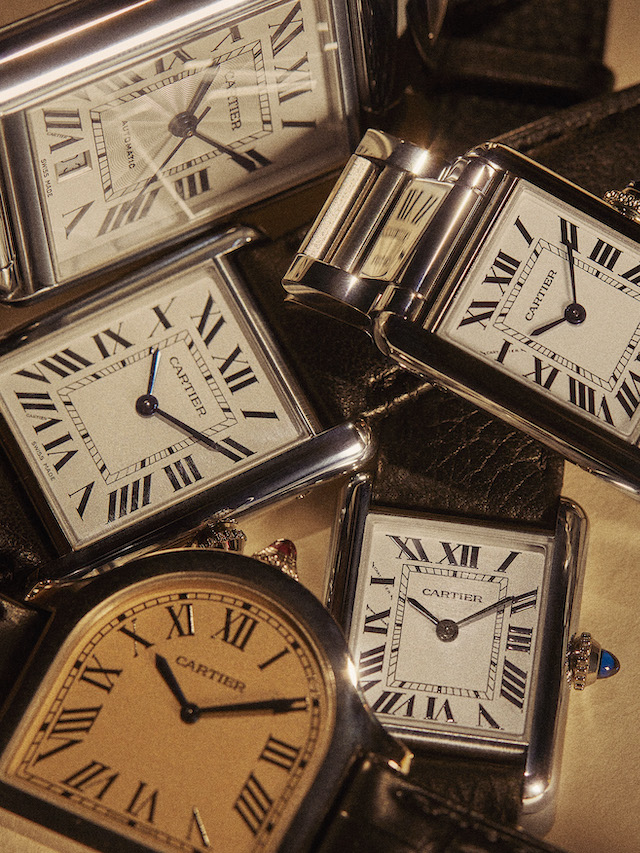 Cartier Tank Must (bottom right)
A properly considered wristwatch design was rare enough in 1917, let alone a design that would still be going strong over 100 years later: That's the power of Louis Cartier's iconic Tank. The watch was conceived at a time when international military manoeuvres underscored the convenience of wristworn timepieces, and was named after the war machine whose footprint its case happened to resemble.
£3,150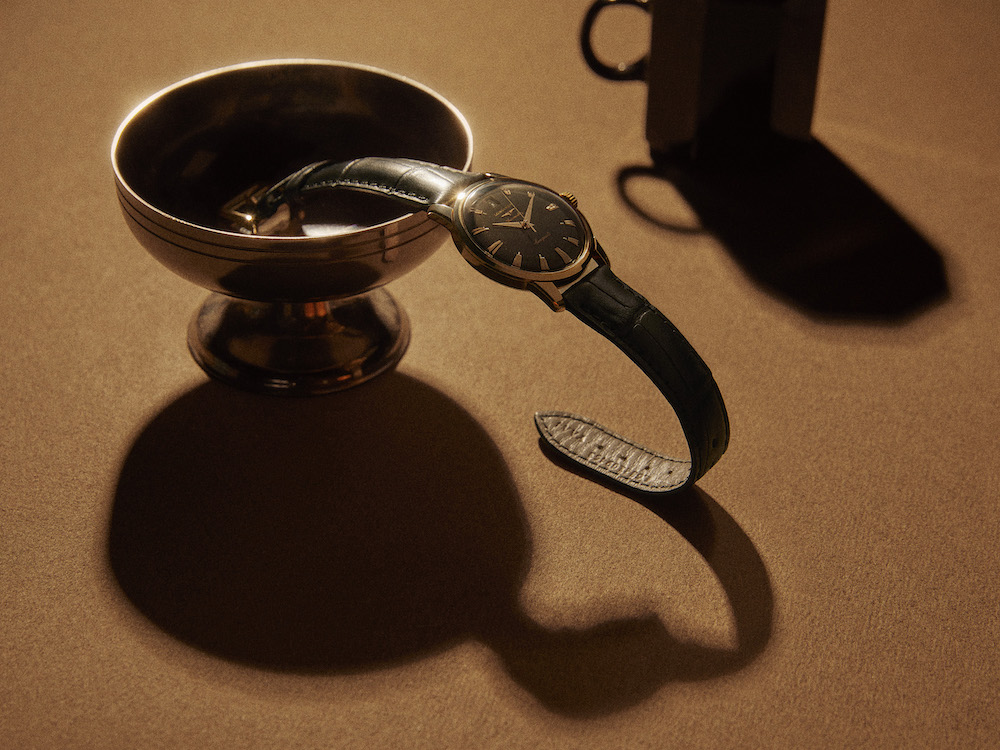 Longines Conquest Heritage
Ever since 2007's Legend Diver – a totally faithful '60s revival of a pioneering diving watch – Longines has reminded us annually of its illustrious 190-year past with its Heritage range, benefitting from its Saint-Imier museum's diligently curated archive. This year's reissue is another '60s beauty inspired by descents into the night, rather than descents into the depths. Those applied rose-gold hour markers just beg to be paired with a new pair of cufflinks.
£1,830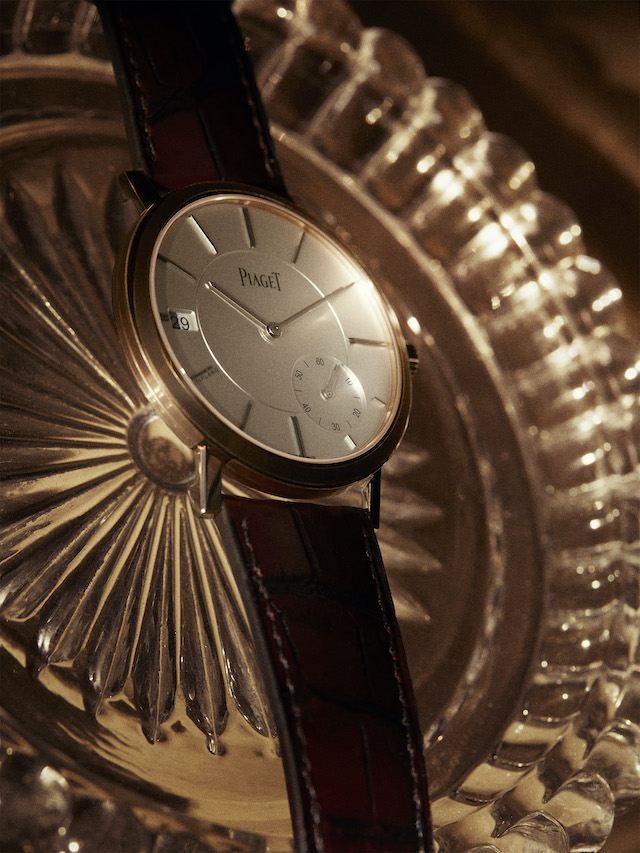 Piaget Altiplano Small Seconds
Are you a poker player looking to express your passion through the jewellery version of a poker chip? Well, you're looking at the answer to your highly specific quest. In fact, this could be the perfect timepiece for a ritzy evening at the high rollers' table – a slice of watchmaking perfection, made by Valentin Piaget in the '50s for the Riviera lounge lizards of yesteryear.
£22,100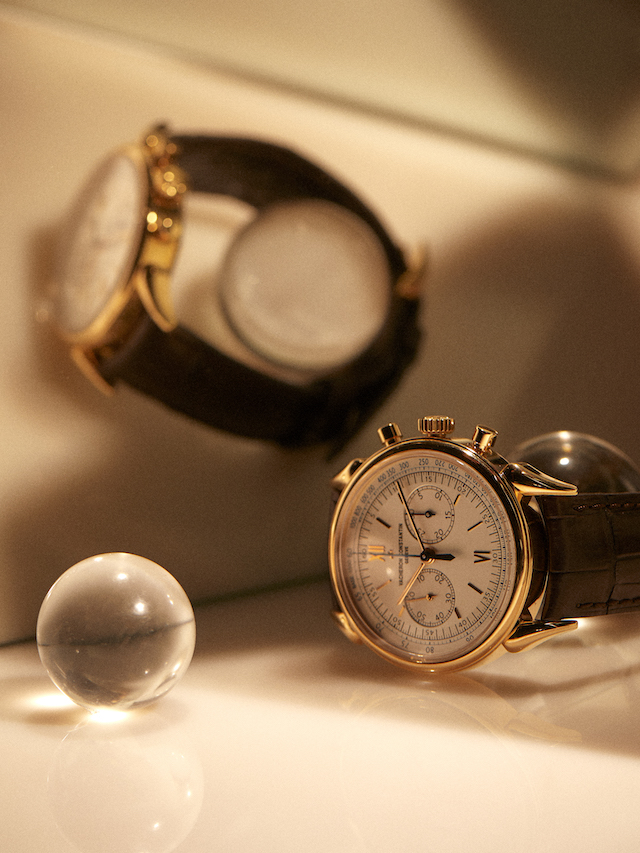 Vacheron Constantin Historiques Cornes de Vache 1955
Here's a gorgeous revival of a '50s chronograph made by Switzerland's suavest horloger par excellence, distilling everything the immediate post-war period represented: effervescence, emancipation, technological flourish, and sophistication in spades. Not only were Vacheron's stopwatch mechanics at the cutting edge of the day, but this one in question couldn't resist sporting some particularly outré strap attachments, which have earned this reissue its 'cow horns' name.
£49,500
Photography Mathieu Richer Mamousse
Set design Lune Kuipers
Photography assistant Anthony Retournard