No one expected the world's thinnest chiming watch to come from Roman jeweller Bulgari, least of all for it to be hewn from deeply resonant titanium. Here, creative boss Fabrizio Buonamassa reveals how this remarkable timepiece came to be

Records in watchmaking generally feel like a way of brands marking territory, rather than something that benefits the buyer. However, Bulgari's Octo Finissimo Minute Repeater is a record-breaker with a difference – it may be the world's thinnest minute repeater, but it was also designed to be an 'everyday wearer'.
"It is a stealth watch with a stealth complication," explains Fabrizio Buonamassa, Bulgari's charismatic chief watch designer. "It is an industrial design product; something that should be worn every day and that isn't exclusive.
"Essentially, we needed a new Finissimo iteration and I've always thought that the minute repeater was one of the most noble complications," he adds, "so I started sketching."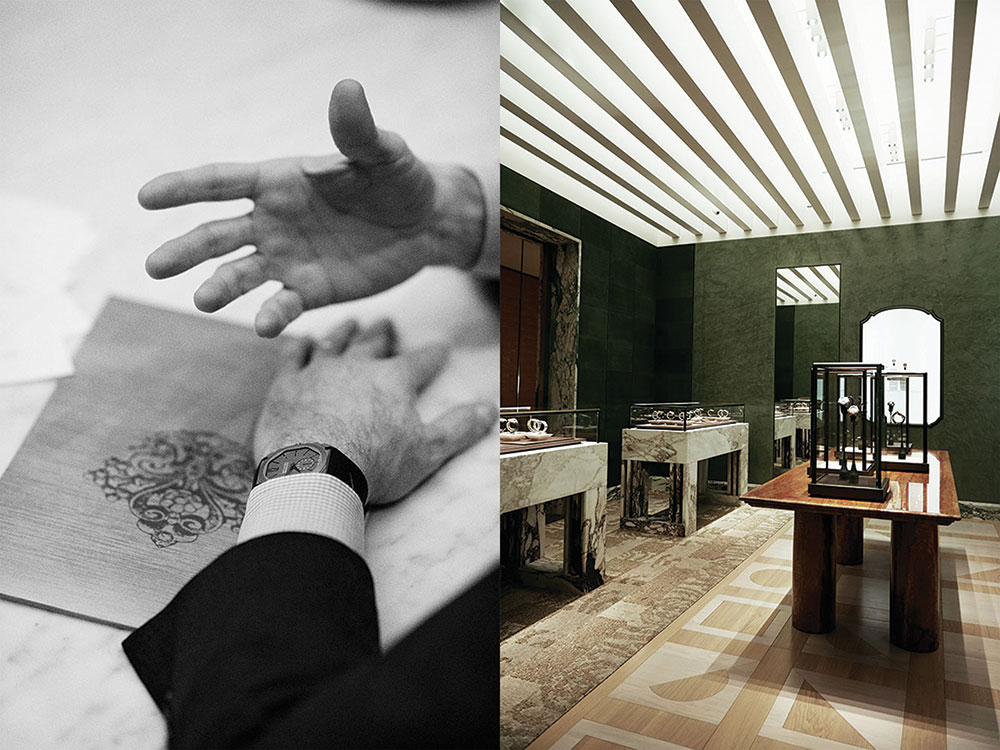 This, perhaps, belies the sheer level of technical mastery at play here, of which its thinness is only a part. In this world, there are very few thin minute repeaters – so-called for their ability to read-out the time to the nearest minute, by striking the hours on a low-tuned metal wire 'gong' encircling the movement, followed by the quarters with a 'ding dong' on both a second high-tuned gong and the low-tuned gong, followed by the remaining minutes within that quarter on just the high gong. Prior to this year, Jaeger-LeCoultre held the record with its Hybris Mechanica 11, which comes in at 7.9mm thick, though it does also house a whirling 'tourbillon' complication. 
Bulgari has excelled that record by squashing its movement down to 6.85mm; something it achieved by attaching the winding barrel to the bottom plate rather than placing them under their own bridge, as well as using a totally flat balance spring.
However, the innovation doesn't stop there.
"I wanted the watch to be made in titanium," says Buonamassa, "because it would give space to the movement." What he means is that by using titanium instead of luxury watchmaking's stock-in-trade gold or steel, the metal's richer resonance reduces the need to use so much of it for a similar audible effect. But achieving a 30m-water-resistant case with all its unforgiving tolerances while using such a brittle material is a real headache, as the Octo's case design is already notoriously tricky in something as soft as gold, thanks to its jigsaw puzzle of 110 facets, edges and angles – all milled from a single lump of metal over the course of 18 operations and plenty of rejects.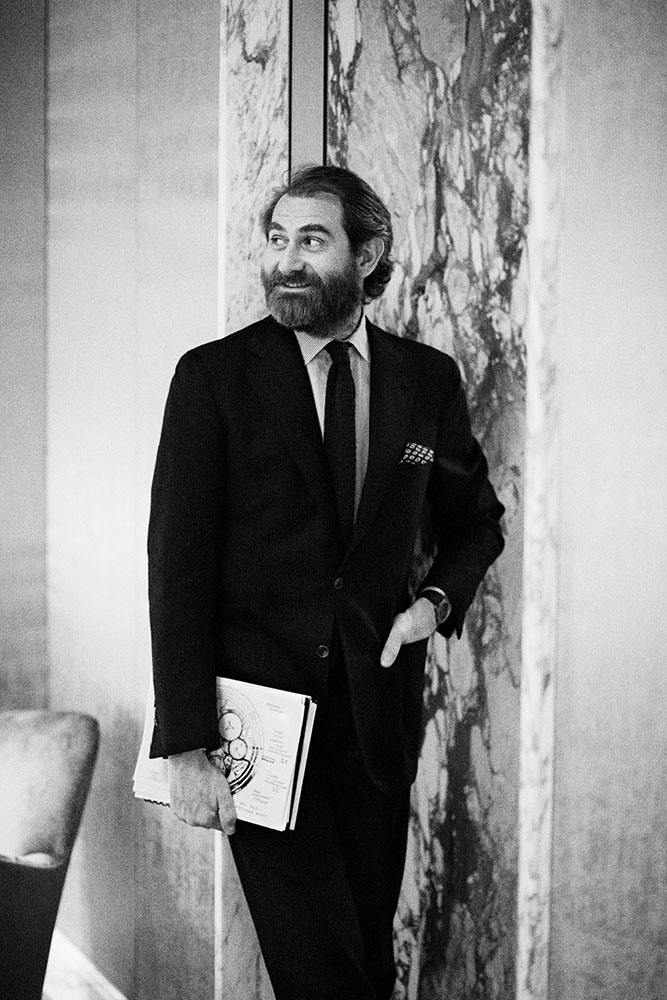 The other major difference about this minute repeater is that it is a 'digital' minute repeater. So, rather than chiming the hours, quarters and then subsequent extra minutes, once the push-piece at nine o'clock is depressed, a single hammer 'dongs' the hour, then two hammers take it in turns to 'ding dong' however many 10-minute intervals have elapsed since the top of the hour. Finally, a single hammer 'dings' out the remaining minutes. You can just about see this mechanical ballet dancing away beneath the dial, thanks to its stencilled indices – a titillating peep show of horological delights, which also happens to amplify the sound a touch more. 
But this isn't just a horological masterpiece; in keeping with Buonamassa's guiding principle that, at Bulgari, "beauty follows function, not form," it also looks incredibly elegant on the wrist.
"When I was sketching the design, I thought it would be perfect for the Octo shape, especially as the tuxedo and thin watch trends have been very strong for us," he says. "And it is also down to Bulgari to break the rules in this arena, which isn't easy when people's expectations of us are so high."
Bulgari has certainly challenged people's expectations of what a high-complication watch should be by making something wearable, rather than something designed to be kept in a safe; it's a watch for the customer, rather than for the record books. That it has managed to garner the title of 'world's thinnest minute repeater' seems to be, for Buonamassa at least, merely a delightful coincidence.
This article was originally published in our new horology supplement TENTEN, available with PORT issue 19. Out now.
Photography Benjamin McMahon