Curator Gemma Curtin talks to Nick Rainsford about putting together the Design Muesum's new exhibition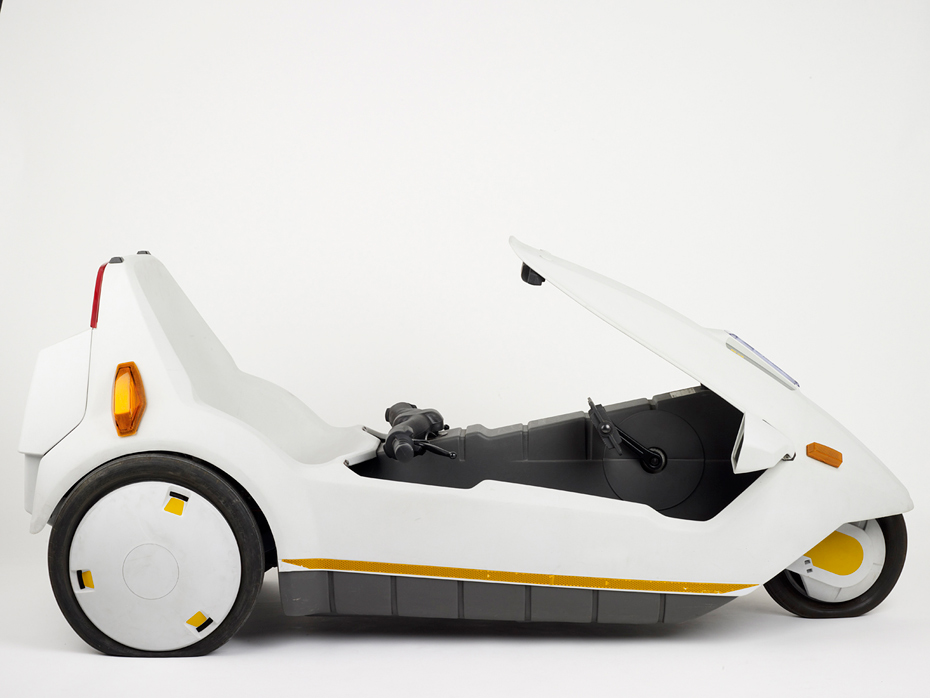 Nick Rainsford: What's your criteria for "good design"?
Gemma Curtin: Well, we don't necessarily just show good design­­­­­­­: its stories about design and we show the process of design as much as anything else. Good design for me personally is design that works, that fulfils it function, that's easy to use and is also enjoyable to use. Good design can enhance your life; it can make it smoother, safer and more pleasurable. Bad design can make your life difficult.
Nick: How did you tackle curating such a large collection?
Gemma: The concept behind the exhibition is really like a magazine: we've tried to pull out disparate, but in many ways connected stories that will hopefully engage people and give a sense of why design why design matters. We're not a huge museum: rather than give a chronological history of design, we look at key areas that are interesting. One area is about taste, another materials of process, identity, collecting, iconic design and the last fashion. They cover very different aspects of design.
Hopefully they will engage the public and spark ideas, whilst showing the breadth of design and also provoking debate about design. We're not trying to define 'design'. We're showing the complexity of it in some ways – opening it up for people to discover. The exhibition is showing both the macro and the micro view, so within these groups are stories that delve into the relationships between designers, users and industry.
We've got the Biro and the Sinclair C5 (pictured) in the material and process section; the small story is called Plastic Perceptions and that looks at how plastics have been used by designers from the 50s to the present. Identity examines national identity; we've got the 1966 David Mellor traffic lights, Margaret Calvert and Jock Kinneir's motorway signage system of the 1960s. The section on taste looks at Modernism in Britain, and how Modernism (with its angular forms, its reduction and its use of new materials like tubular steel and plywood) was brought over by émigrés who came to Britain after leaving Nazi Germany in the 30s, and established (with somewhat limited success) a new style in an otherwise quite conservative Britain.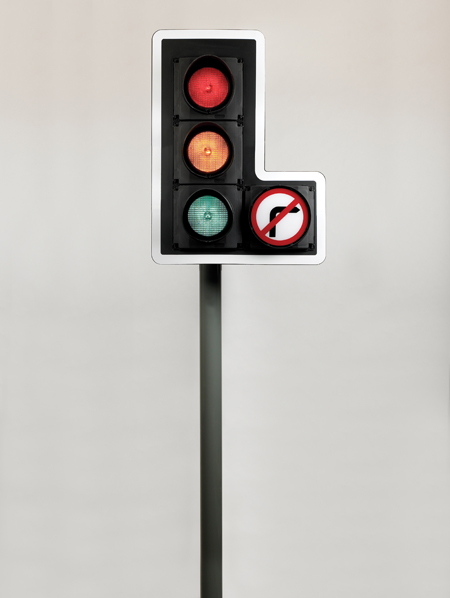 Nick: What role does design have to play in the current economic climate?
Gemma: When things are made in times of economic difficulties, I think it is the responsibility of the consumer, the designer and the manufacturer to think about what is being produced and make the very best thing that they can. We have to take care with our resources.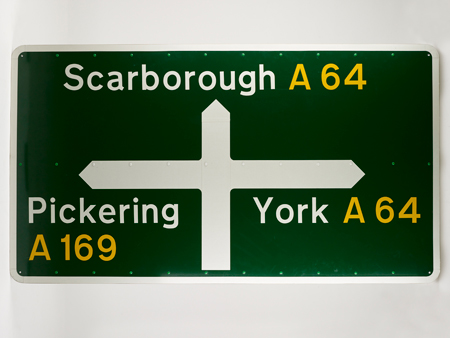 Left: 1966 national traffic light system by David Mellor
Above: Margaret Calvert and Jock Kinneir's 1960 motorway signage system
Nick: What are your favourite pieces from the exhibition?
Gemma: There are loads… A chair made out of recycled plastic bottles by Jane Atfield from the 90s – her pieces started the whole movement of designers thinking about the sustainability of materials they used. I also love a wall-hung cabinet by Marcel Breuer that was made for an apartment in Highpoint in Hampstead for Dorothea Ventris in 1936.
Nick: What are the plans for the current collection once the exhibition finishes?
Gemma: The whole point of this new exhibition is that we're preparing for our move to the new museum in 2015 where we will have a lot more space to display our collection. In some ways we're trying things out: the exhibition is a call to the public to come and see us. There'll be a section in the exhibition that they can respond to, that will actively engage in the visitor. We hope that people will give us feedback and that this exhibition will be used to decide what we can do in the future.
All images courtesy of the Design Museum
Extraordinary Stories About Ordinary Things runs from 30 January – 4 January 2015 at the Design Museum, 28 Shad Thames, London, SE1 2YD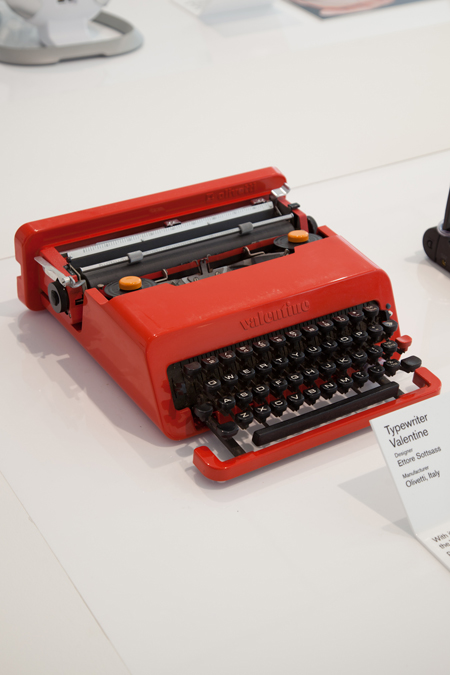 Right: Typewriter Valentine, Ettore Sottsass for Olivetti