Eleonora Usseglio-Prinsi talks to the globe-trotting Swedish studio about their craft-focused product designs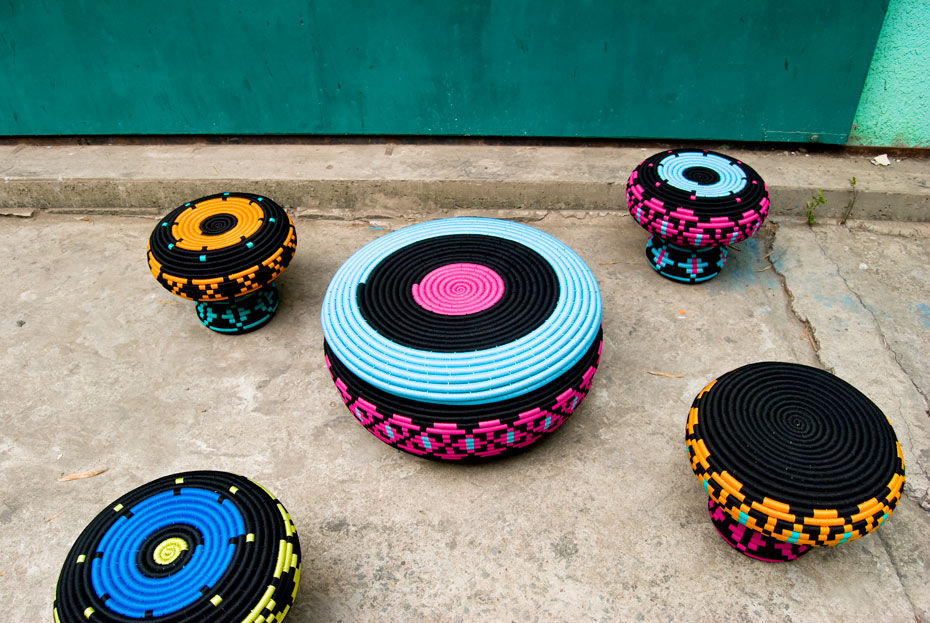 Swedish design pair Mattias Rask and Tor Palm formed Glimpt design studio, working closely with artisans and craftsmen around the world – particularly in developing nations – researching their skill-sets and using their methodology along side their own ideas to create unique design products.
Their first series collaborated with South African ceramics workshop, Potters. This project sparked their interest in researching in cooperation with craftsmen in Vietnam. Their idea was contagious, and caught the attention of Capellini, who have since started to sell their Vietnamese stool collection entitled Superheroes.
Their current project, working with Artesanos Don Bosco, has taken them to Peru and will be exhibited at the Salone in Milan in April.What's the first thing you do when approaching a new project?
Since we work abroad, the first thing we do is to try and find someone to work with, (someone with an interesting craft-tradition or skill in a certain craft). Then, it's a matter of financing everything in order to be able to go, such as travel and living expenses.
Our projects take a lot of time, a minimum of at least a year, (mostly more) as so much planning is involved. But after all the planning and organising finances, we finally get to go on our journey. That's the fun bit, meeting people, seeing how they work and trying to understand what their craft is about.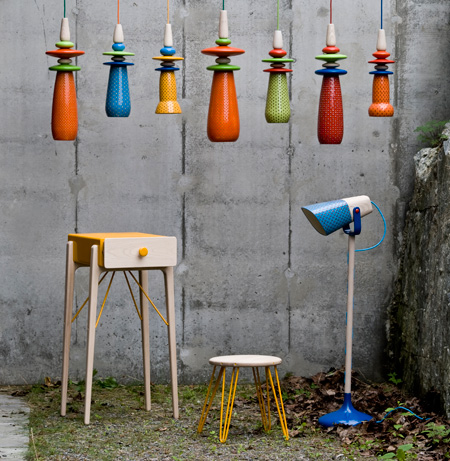 What's the hardest object you've ever had to design?
In our projects so far, (South Africa, Vietnam and Peru which is ongoing), there have been different difficulties. It's hard to say that one thing has been more difficult then something else. In Vietnam, the prototypes took a long time to get right, to get patterns and colors in the right positions etc. In South Africa, it was hard to get the turning of the wood right without cracking it, and also communicating how we wanted the patterns to look. And especially hard to get all the certificates needed for the electricity …
What do you think is key to creating an innovative object?
For us the answer is clear: it's about going abroad and meeting other people and cultures, seeing what they do and experiencing their work. That is a huge source of inspiration. We would never have come up with our ideas if we stayed back home in Sweden – it's all about influences and inspiration.
We are proud of all of our designs. We can't really highlight a specific project , they all have different characteristics. But of course, we are very proud of our current work in Peru. It's the most new to us and it has taken a lot of effort, and experimenting.
Glimpt studio will be at Super Studio Zona Tortona during Milano Design week 2013 exhibiting their latest work Glimpt of Peru – Prehistoric Aliens