PORT travels to Milan to experience the new Piero Lissoni-designed showroom of 60-year-old furniture brand De Padova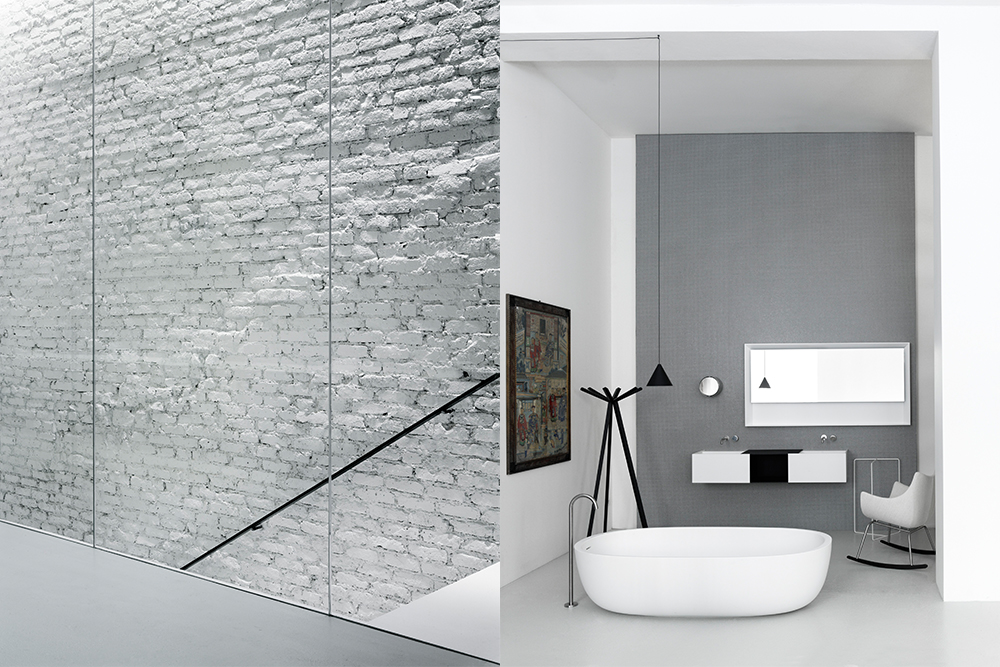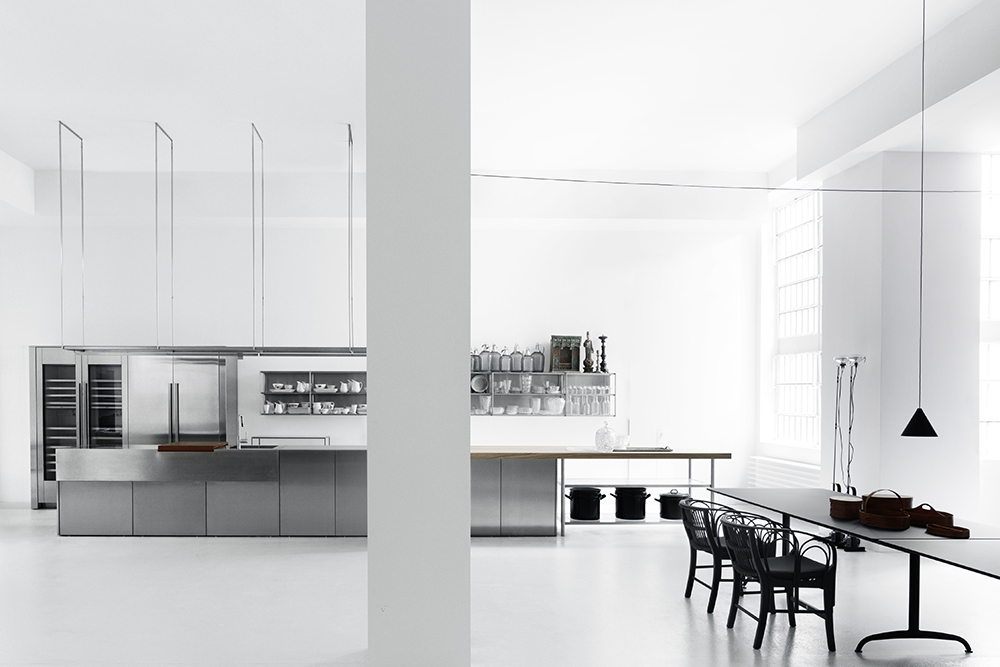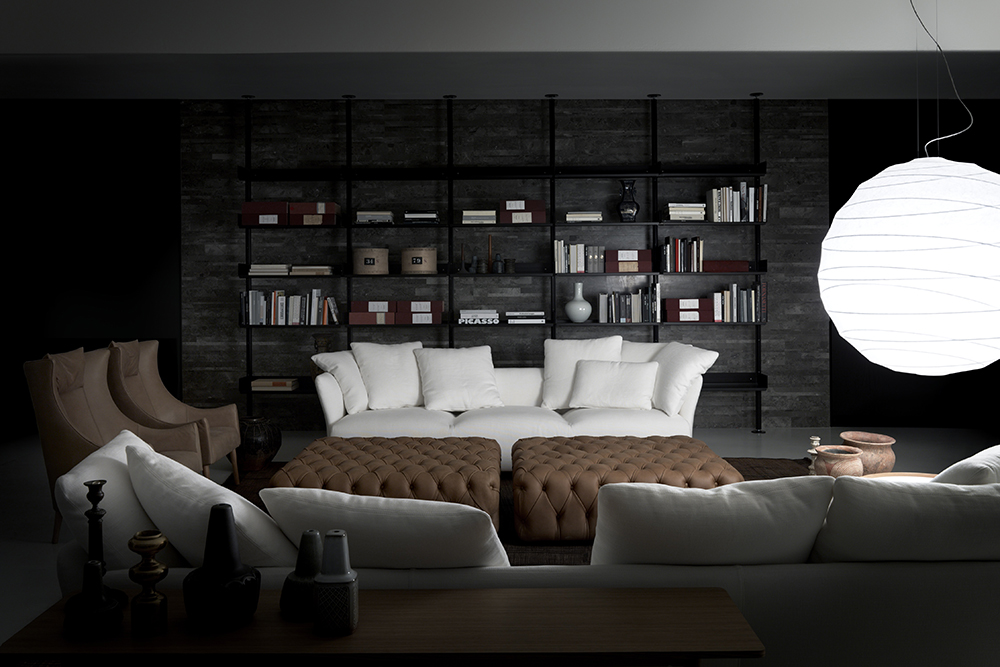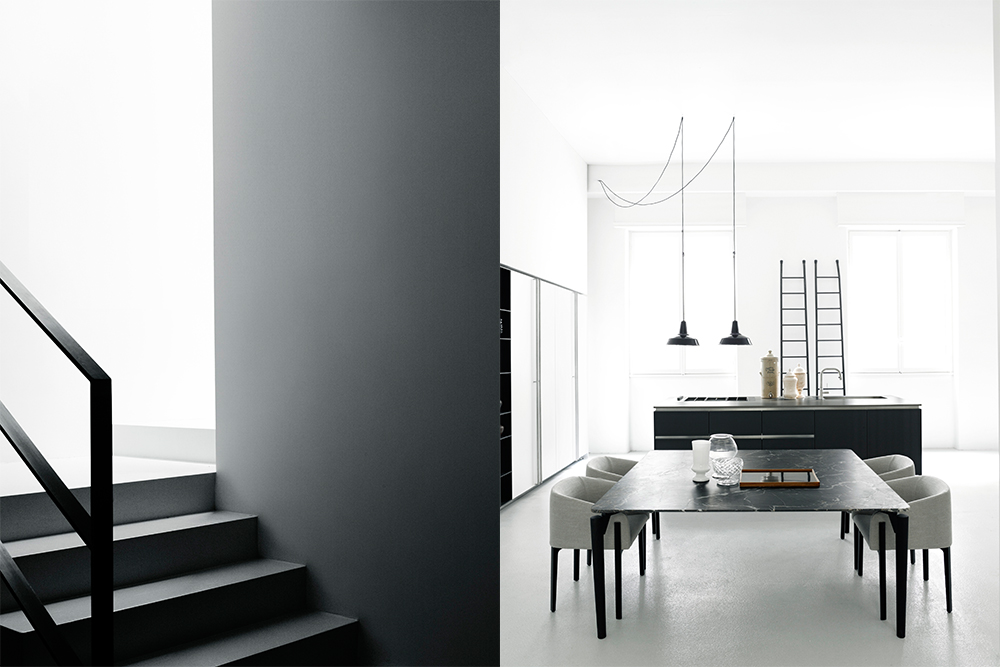 When its showroom on one of Milan's most prestigious streets, corso Venezia, became unsustainable, the iconic Italian furniture company De Padova was determined to turn the need to relocate into a strength. After 50 years on the old site, the brand that first introduced Scandinavian minimalist design to Italy decided to exchange its vast, double-heighted display windows on a busy street corner, for a discrete, intimate setting at the end of a quiet road. It's a move that signals a real change for the 60-year-old company, which survived turbulent times following the recent financial crisis.
Earlier this year, De Padova merged with Italian kitchen and bathroom brand Boffi, but, as Roberto Gavazzi, CEO of Boffi says, it was not a merger driven completely by a need to save the company. "I had been courting De Padova for some time," he tells me, "and was convinced that the union of our two companies would create something extraordinary."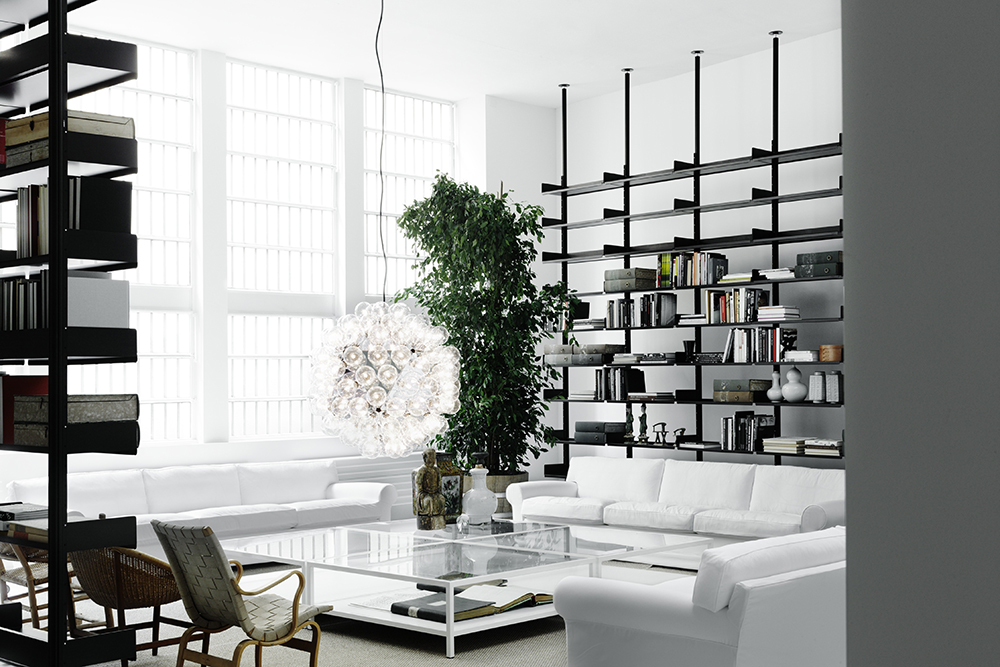 The new showroom is, arguably, the antithesis of the previous store. The old 2000sqm space that the brand moved to in 1965, before the street had gained its reputation, no longer reflected how people engaged with the brand. Despite the large street front, two thirds of people who visited the store entered from the courtyard behind. Now hidden at the end of an unassuming cul-de-sac called via Santa Cecilia, the De Padova showroom – identifiable only by small sign – reflects the way that the company has come to be patronised by loyal, informed and curious customers.
"I am relieved now not to be in corso Venezia," explains Luca de Padova, the director and son of founders Fernando and Maddelena. "It had become a nightmare. We now have the chance to try and convey a contemporary message."
De Padova is a paradox – it is part of a quintessentially Italian design culture and yet is defined by its international scope. Curiously, its origins lie in an impulsive change of holiday plans. One year, Fernando and Maddalena were sitting in their car in the cathedral square in Milan with trunks packed for a two-week holiday on the Italian coast. But, inspired by the Scandinavian furniture she had discovered at the Milan Trienniale, Maddalena suggested they go north instead, to Copenhagen. The clothes they had packed were little use in the Nordic summer, but the furniture they discovered there inspired a lifelong passion for international design. The bookcase, table and sofa the couple shipped back became their first collection, and the first pieces of Scandinavian furniture in Italy.
"It was a revolution and also a risk, but there was such a deep desire for change in those years," says Maddalena. "The urge to wipe out the past, the war, to have fun. And so homes, the way people lived, also changed."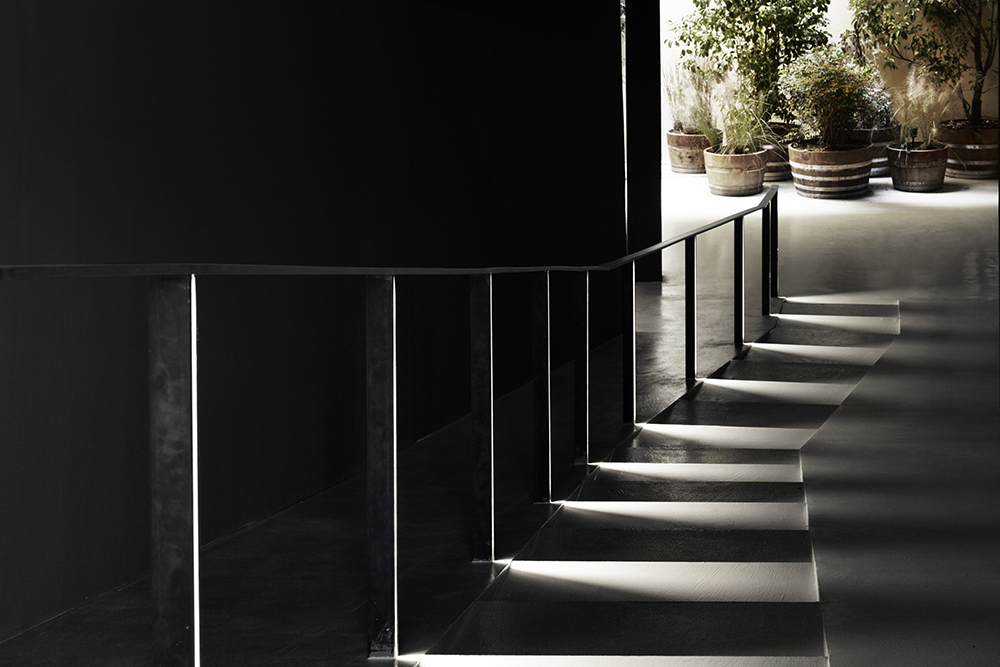 It seems that throughout De Padova's history a worldly passion has always been present – one that is driven by an eclectic style and Maddalena's 'instinctive aesthetic sense', as she once described it when speaking to Didi Gnocchi in 2005. It's this personality that celebrated Italian architect and designer Piero Lissoni has attempted to channel in his vision for the new showroom. Lissoni, who acts as creative director of both De Padova and Boffi, took inspiration from the first De Padova showroom that Maddalena established in via Montenapoleone in the 1950s.
"I had invented those shop windows as if they were the rooms in a house, seeking connections between things, suggesting a way to combine furniture, carpets and fabrics," Maddalena says of the innovative displays squeezed into the original showroom – an element that Lissoni was anxious to continue in the new store at via Santa Cecilia.
At the new site, a converted car ramp leads to a sunken, glass-walled courtyard, at once acknowledging the vast shop fronts of corso Venezia and at the same time the intimate domestic setting that defines the brand. Inside, the store is split over two levels that Lissoni has divided into convincing domestic areas. Despite the airy, high-ceilinged space, the store has the feeling of an open-plan house; each room is different yet works together as a whole.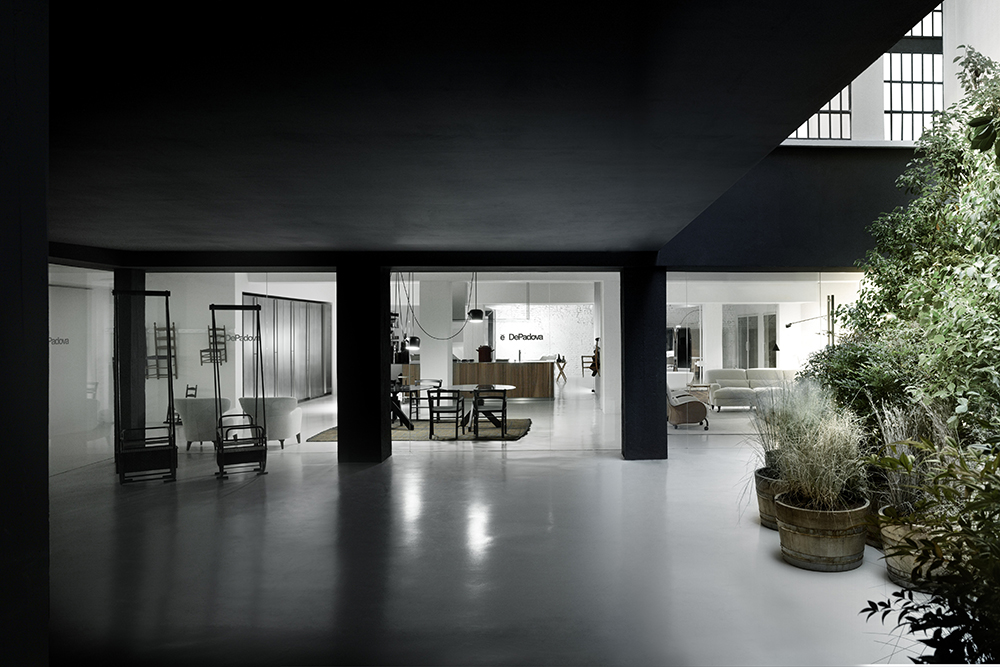 This coherency, as Luca tells me, is a key theme at De Padova. The brand's collection is so eclectic, both in terms of its origin and the styles, that I wonder what the criterion could be when selecting new pieces.
"This year it may be Scandinavian design or Japanese minimalism and next year it may be something completely different," explains Luca, "but it will always go together."
One the first floor, a long table covered with books provides inspiration for customers with images from throughout De Padova's history and material samples from De Padova's 'partners'. The use of partners is an innovative and original aspect of the showroom. The brand's furniture is not only contextualised in different domestic settings with Boffi's wardrobes, bathrooms and kitchens, but also with various elements sourced from the brand's affiliates. In what De Padova terms 'a 360° consulting service', the store showcases some of the its favourite rugs, ceramics, lighting, and even art from other companies that shares De Padova's design ethos including Flos.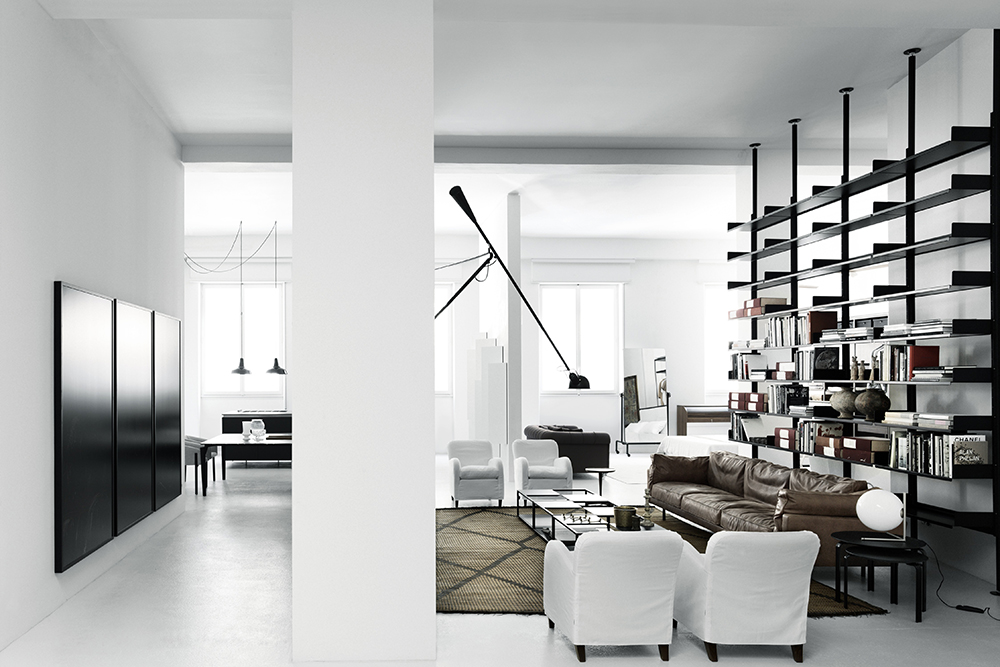 Maddalena's De Padova was once a small company. For her it was all about collecting together the best furniture and she never indicated an interest in expanding abroad. But, as Luca observes, that is not so feasible in today's world.
The new showroom is helping to reiterate De Padova's contemporary position, and one Lissoni hopes can be emulated as De Padova and Boffi expand internationally in the coming years. Though as much as it signals a new era for De Padova, the new showroom also preserves the style and reputation of the company which, as Luca tells me, is vital. "The Milanese will always come and see what De Padova is doing," he says. "I think people like De Padova because we keep our own identity."