Mark Adams explains how adding up is just like sailing a ship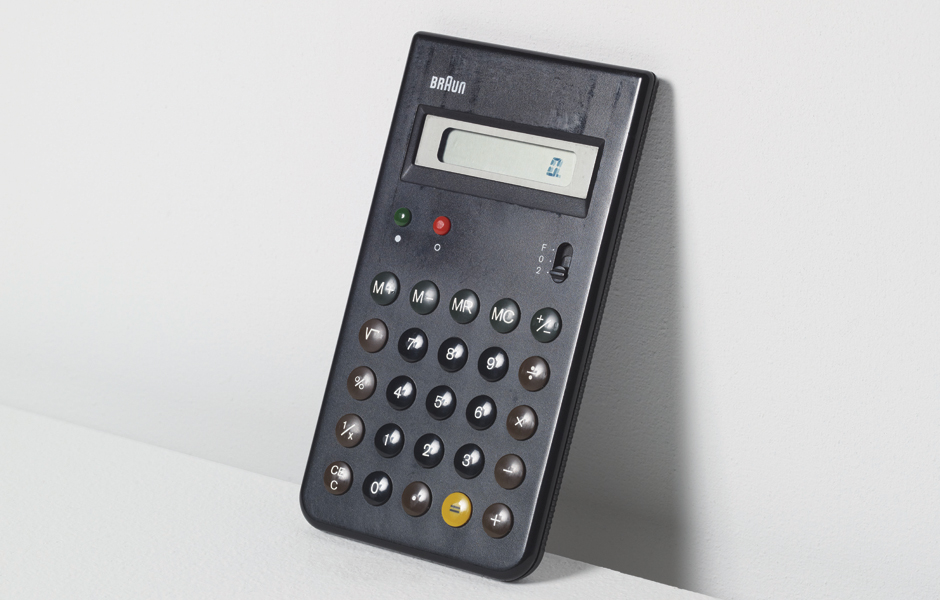 At school in the 1970s, the pocket calculator finally became a reality and the world of slide rules and log tables started, thankfully, to recede in my maths lessons.
But in the early 1980s, I was introduced to the world of Dieter Rams, via Braun and Vitsoe. And after the Braun razor, alarm clock, and coffee machine, the ET 66 calculator was my next purchase, just as soon as it was designed in 1987. My respect for it has only grown since.
Contrary to popular misconception, it was not designed by Rams, but by the most modest designer who had been at his side since 1965, Dietrich Lubs. Lubs trained as a shipwright and took a drawing of a ship to his interview to convince Rams to add him to the influential Braun design team.
The precision needed to make a ship work simply oozes from Lubs's ET 66. Even the off and on buttons are from port and starboard – or is that stop and go? But the composition is exquisite: functions grouped by colour – brown and green – while the most frequently-used button has nature's high-contrast black on yellow. Even the black buttons with white Akzidenz-Grotesk numbers are polished while the function buttons are more matt, which means, combined with their convex shape for your finger-tip, they catch the light slightly more and thereby stand out. And, of course, those numbers are moulded into the buttons so, all these years later, they almost look better than new.
Turning ET 66 over, you notice that the back is ribbed – to prevent slipping in your hand – while you find four tiny rubber feet – to prevent slipping on your desk; and an unusually idiot-proof battery compartment that sits above a delightful instruction panel which, ironically, you need never use because ET 66is entirely self-explanatory.
But what has been the trick that allows this beauty still to be in my bag and in daily use after 24 years? It's sublime symbiosis of form and function? Obviously. But the more mundane answer is: the case. ET 66 slides in and out of this stout piece of plastic with such satisfaction that it begs the user to keep the two together and thereby preserve that beauty.
Our world needs more products that will last a quarter of a century while still looking great and working well. In ET 66 there are some valuable lessons to be learned.
Photography Thomas Brown
Mark Adams is managing director of Vitsoe