In an extract from their new monograph, released this week for London Design Festival, Barber and Osgerby reflect on four of their most iconic designs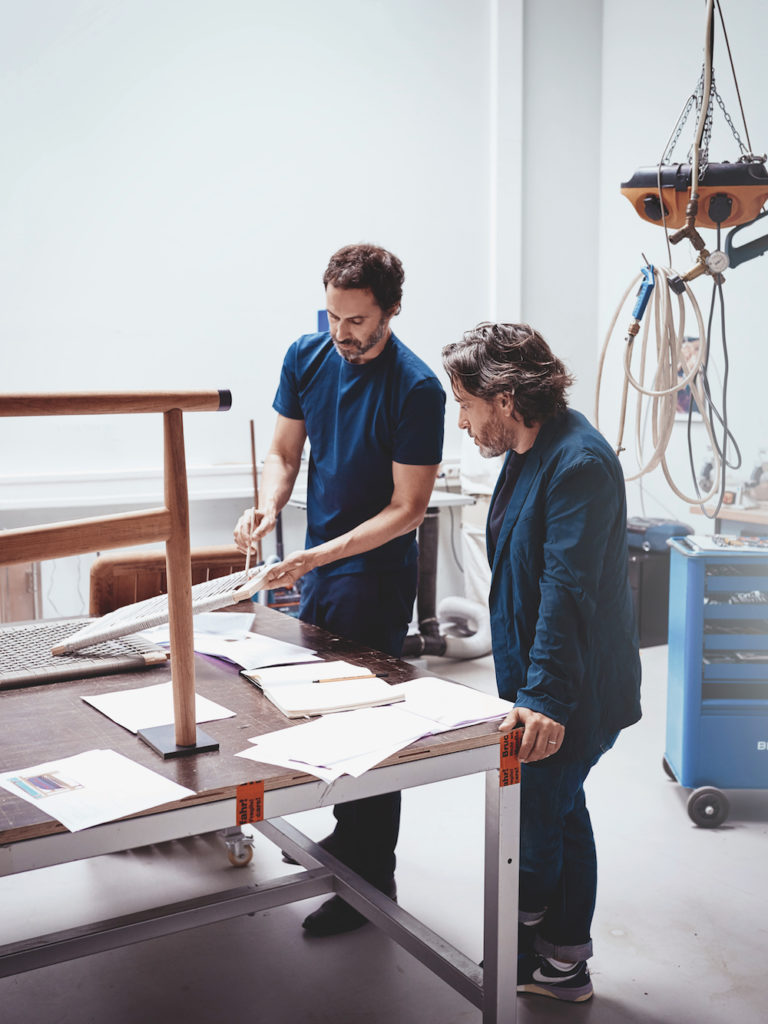 It has been almost twenty-five years since we first met while studying at the Royal College of Art in London, and only a little less time since we began our studio together. Throughout this time, we have collaborated with many individuals, companies, organizations, specialists and manufacturers, but our most important collaboration has been with each other. People are sometimes bemused by our long-standing partnership, and the fact that we work together in a world that is so often defined by singular visions. However, we are collaborators by nature, and it is this working method that we have used successfully for all these years.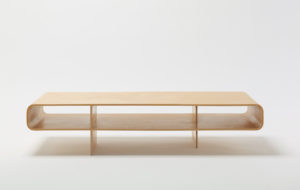 Loop Table, 1996
The story of the Loop Table is significant – it was the first piece of furniture that we designed together and initiated their collaboration with Isokon Plus. Resulting from an architectural project we were working on at the time, the initial concept was to create a table that incorporated some storage space. The Loop Table was the first new design to enter the Isokon range for over forty years, even prompting the launch of a new company, Isokon Plus.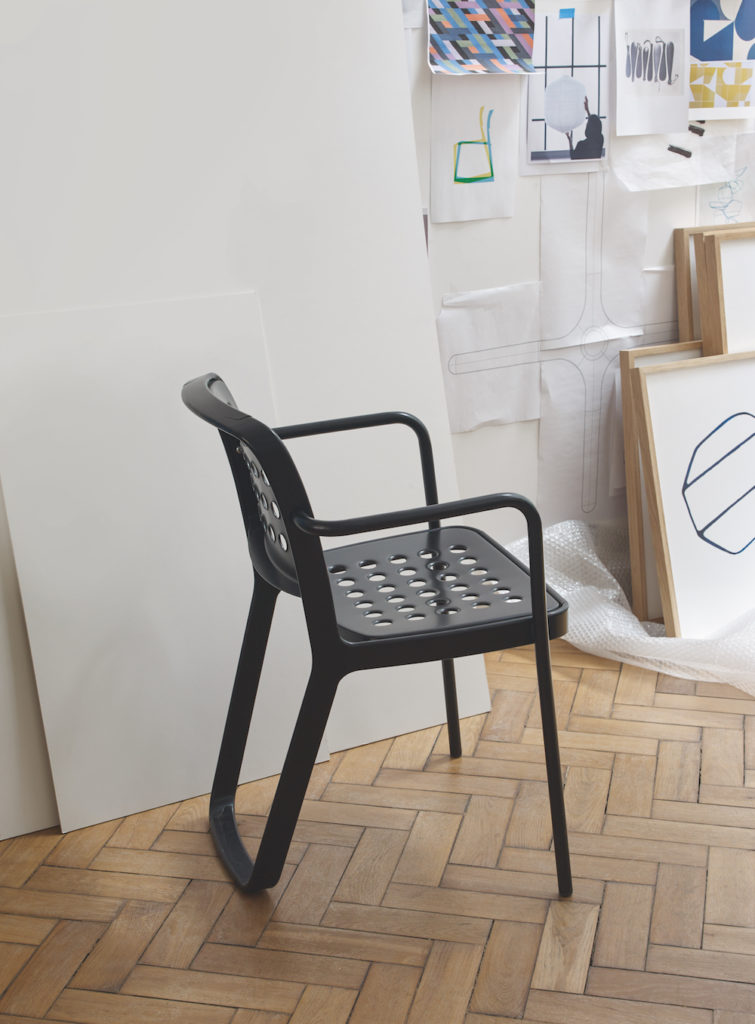 De La Warr Pavilion Chair, 2007
The De La Warr Pavilion was a public building commissioned by the Ninth Earl De La Warr and designed by Erich Mendlesohn and Serge Chermaye. With original furniture designed by Alvar Aalto, the Pavilion was completed in 1935, subsequently becoming an icon of Modernist architecture. After years of neglect, the building underwent major restoration in 2005 with the intention of creating a contemporary arts gallery.
The De La Warr Pavilion Chair was commissioned to coincide with the building's reopening. Somewhat inevitably, the structural columns of the building – particularly the tubular metal rails and ceiling panels – had an impact on the design, and in tribute to Aalto's original furniture, the outdoor chairs were painted tomato-red.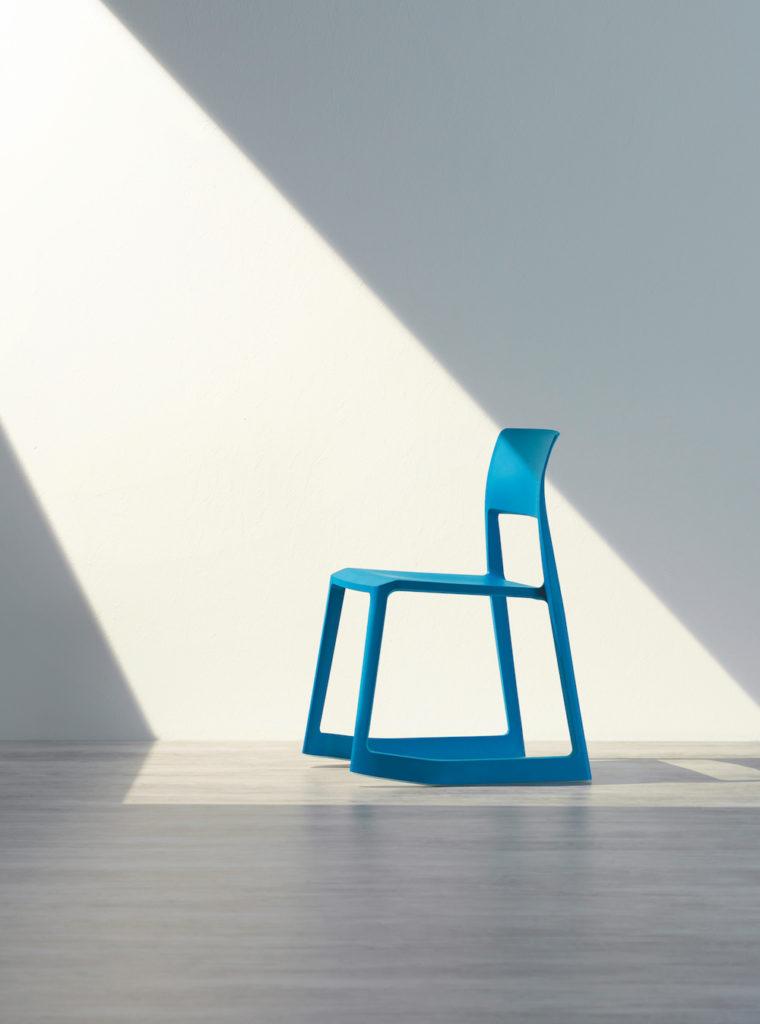 Tip Ton, 2011
Unlike an office chair, the Tip Ton has no moving parts, but, when the sitter's balance is shifted to the front, it tips forwards, straightening the pelvis and spine and improving circulation in the abdominal and back muscles. This feature resulted from in-depth research into ergonomics and physiognomy, and drew on established links between movement and learning.
Thirty prototypes were made during the chair's two-year development with Vitra. While the mould used to produce the chairs weighed close to 20 tonnes, the chairs themselves were defined by a distinct lightness, due to them being manufactured in gas-injected plastic.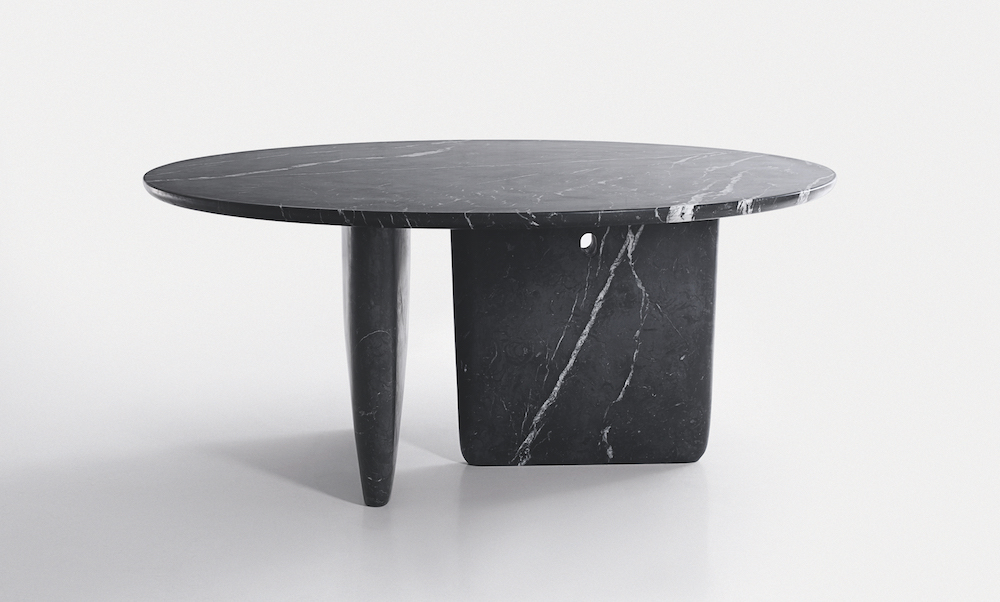 Tobi-Ishi, 2012
Designed as a functional and sculptural piece of furniture, the table's concept was built around the idea of the large stepping stones, often found in Japanese gardens – the name refers specially to those ornamental stones, which represent balance and harmony. The table has a monumental appearance, which changes according to viewpoint. Departing from the tradition of tables with four legs or a pedestal, its form is simultaneously ancient and modern.
Barber Osgerby, Projects, published by Phaidon, is out now.