Having established his eponymous restaurants on all five continents, PORT meets acclaimed chef Nobuyuki Matsuhisa as he turns his hand to tableware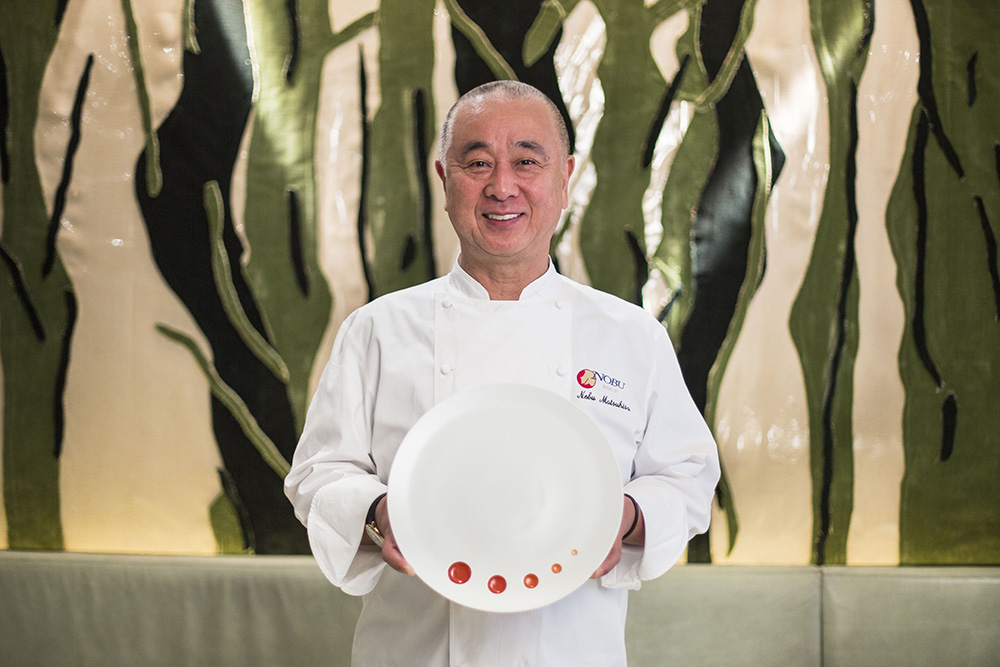 This year marks the 400th anniversary of the discovery of kaolin, the essential raw material used in the production of porcelain that was first found in Arita – a small town on the southernmost of Japan's four main islands. The porcelain has a long and influential history, having been traded to the West at prices similar to gold and it's also thought to have inspired Messien and Chantilly potteries. To commemorate this past, Japanese porcelain producers Arita Plus has collaborated with acclaimed chef Nobuyuki Matsuhisa on a new tableware collection.
Designed by Nobu to be used throughout his eponymous, Michelin-starred restaurants across the world, the Arita Plus x Nobu tableware range is based on the concept of Wa – the Japanese idea of harmony, peace and teamwork, which is central to the Nobu philosophy. Just as Nobu's restaurants reflect their locality while being grounded in a Japanese tradition, so too does the collection, which includes plates, sushi roll holder, sake set and a matcha bowl.
Here, PORT sits down with Nobu at his Mayfair restaurant to discuss the collaboration with Arita Plus, maintaining quality across worldwide restaurants and what he does on his rare days off.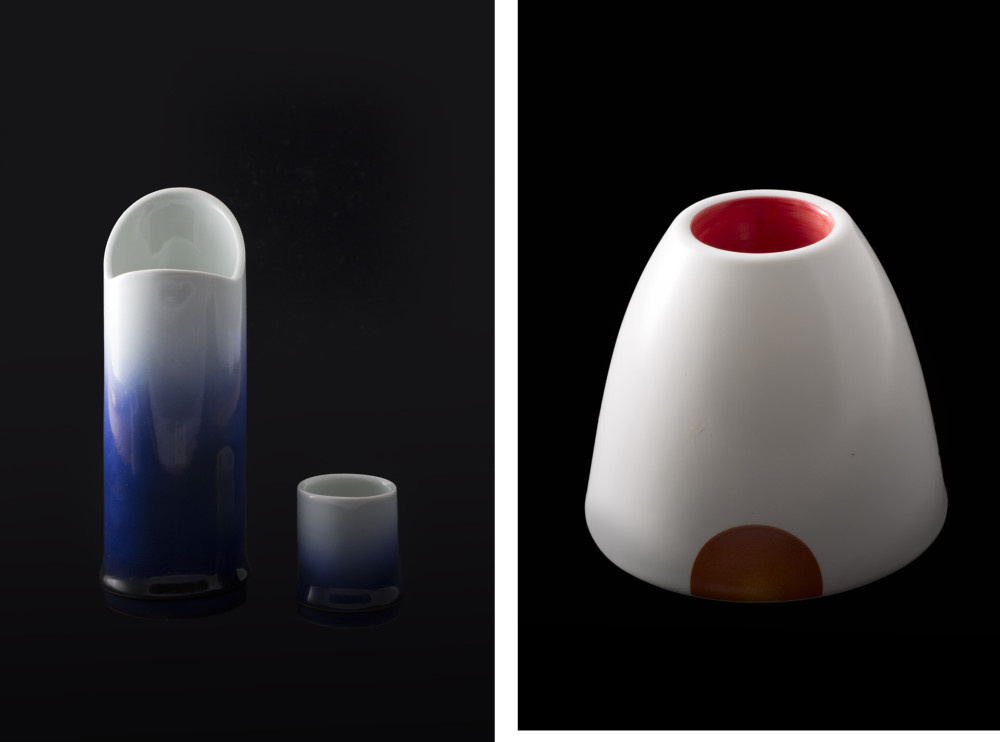 How do you ensure there is consistency across your restaurants around the world?
My first restaurant was opened in 1987, almost 30 years ago. Then I opened in New York, 21 years ago, and even Nobu London has been open 18 or 19 years. When I start a restaurant they become part of the Nobu family. Like children, the restaurants and the people who work in them grow up to understand the Nobu philosophies and now I feel confident for these people to travel in place of me when I'm too busy.
How did the collaboration with Arita come about?
Arita approached me because I have almost 40 restaurants in five continents and thought I was uniquely placed to introduce its porcelain to the world. I was also very excited to make my own plate – I saw it as my canvas, as my own design, and it's a huge honour to be part of 400 years of history.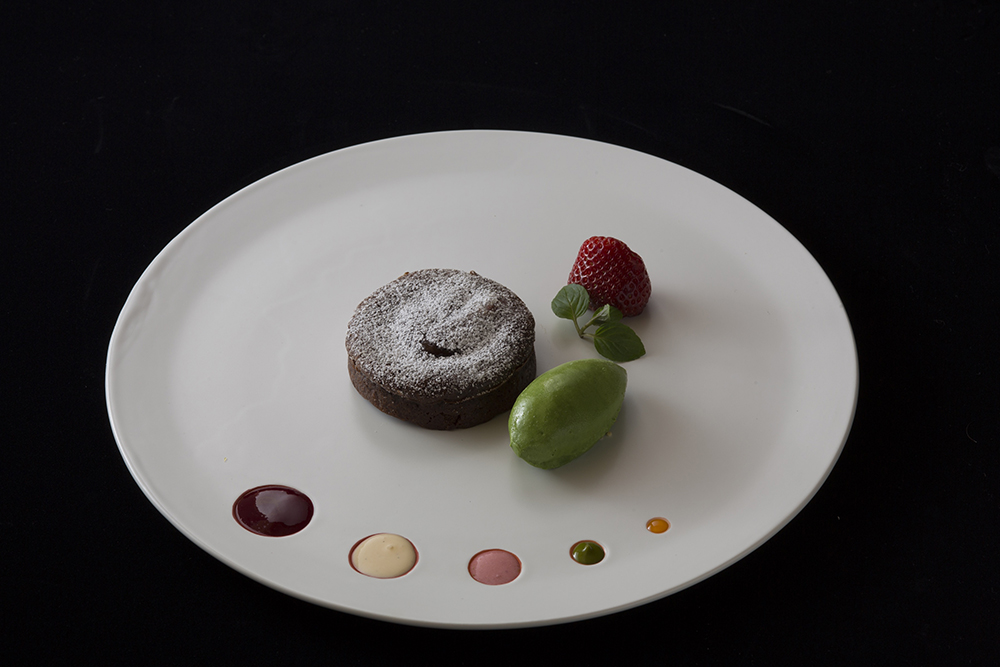 What were your key concerns when creating this collection?
It is impossible to use very high-end porcelain in restaurants, but I still appreciate top quality products. The design is important too; I am Japanese so I wanted to introduce some elements of Japanese culture in the porcelain.
The Arita plates have circles and half circles painted in a gradient, which represents the morning sun but also recalls the Japanese flag – a symbol you can immediately recognise. I also dislike seeing fingerprints on the edge of a plate so I specified that a special type of matt glaze should be used.
What do you do when you're not in the kitchen?
When I cook, I create, I design, it goes to the tables and customers love it. But when I'm not cooking I like to paint. When I'm working on a canvas – whatever the design, the colour, or the style – I don't have to explain anything I do. When they see my painting on the wall, some will say it's good, others will say they don't like it, but I don't mind. I just want to present myself.