One of the finest furniture designers and architects of the twentieth century, Eleonora Usseglio Prinsi talks to Perriand's daughter about her legacy, and why, nearly 15 years after her death, her work remains contemporary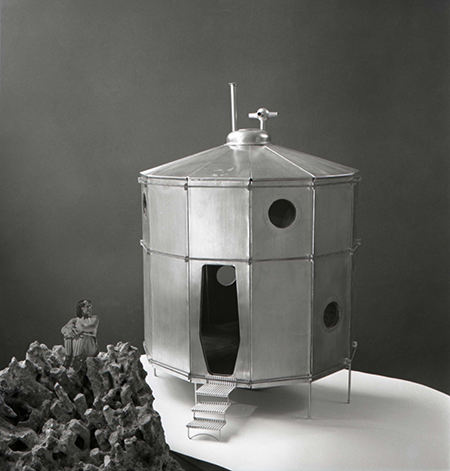 Left: Maquette du Refuge Tonneau 1938
Charlotte Perriand's contribution to the world of architecture and design was vital: beyond her own iconic products and designs, she had a significant influence on the early modern movement, an influence that has continued to resonate throughout ensuing decades.
Reading her biography, Charlotte Perriand: A Life of Creation, I was completely captivated: aged 24, she arrived at Le Corbusier's studio on 35 rue de Sèvres in Paris and asked him to hire her as a furniture designer. He quickly showed her the door – "We don't embroider cushions here", he said rather famously. A few months later, he invited her back to join his studio after seeing her incredible structure and installation for the Salon D'Automne exhibition in Paris.
I went along to meet her daughter Pernette Perriand, who worked alongside her mother for more than a quarter of a century to find out about her relationship with her most famous collaborator, and to find out how Perriand approached design from beyond the line of function.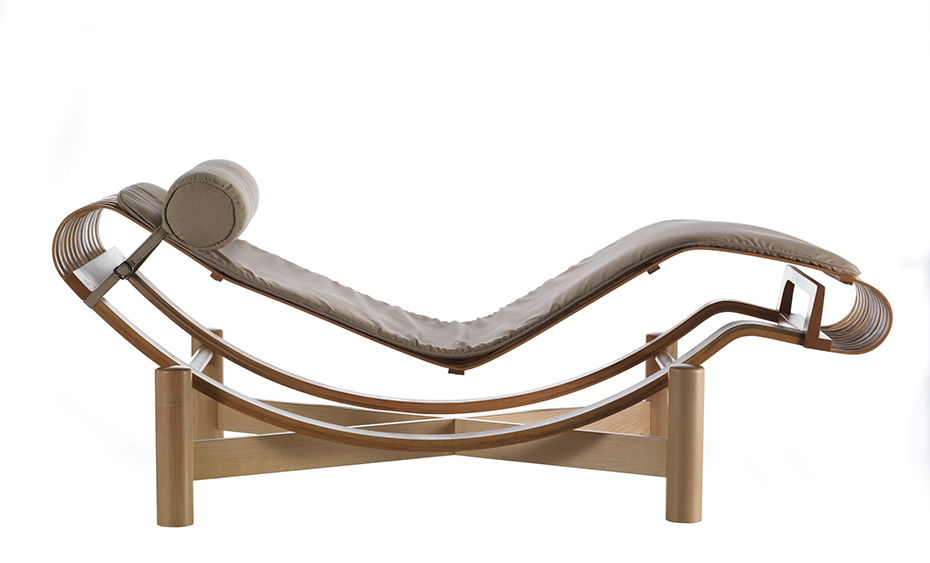 How did Charlotte describe her creative relationship with Le Corbusier?
Charlotte deeply admired the work of Le Corbusier, but she never wanted 'to do like Le Corbusier' in her architecture. As early as her encounter, she understood his creative genius, and he was a big influence on her way of thinking architecture and urban planning.
Concerning her famous tubular steel chairs of 1928, Le Corbusier was very happy and proud that she had drawn those designs from a program that he had determined, because he could prove [to the] Bauhaus vanguard, and to his customers, that the workshop of rue de Sèvres was able to create forward-thinking furnishings from tubular steel. But from the beginning, she didn't like it particularly. She preferred Thonet's classical seats. She owned in her home, only a Grand Comfort armchair LC3 and a tubular sofa LC5.F, which was specially designed for her apartment.
For the interior equipment of the houses [he designed], Le Corbusier called upon Charlotte whenever he could, as in 1946-1949 for the fine Unité d'Habitation building in Marseilles, or for the Maison du Brésil at the Cité Universitaire Complex in Paris in 1959. Indeed, Le Corbusier didn't really have enough time to take care of furnishings design, and preferred to entrust this work to Charlotte, or to other architects/designers at his workshop after the war.
Reading her biography, I was fascinated by her description of her travels, especially across Japan. How did traditional oriental architecture influence her works throughout her career?
My mother was fascinated by Japanese culture. She said that Japanese architecture had not influenced the modern architects in France, but that, nevertheless, Japanese architecture had rejoined completely in the preoccupations of these architects (eg. standardisation, free façades, internal/exterior reports, prefabrication, etc.)
My mother talked about encounters, more than influence. It was the same for Le Corbusier. She appropriated and transposed two or three Japanese devices, like stair-storage, or her Nuage 'cloud' shelves, with their asymmetrically shifted planks. For chalet de Méribel, she preferred to walk on rice braids rather than on carpet. But in contrast to what you said, Japanese formal influences are not numerous in her work. On the other hand, Zen philosophy certainly guided her concept of living space, and internal/exterior reports.
The furnishings that she created in Tokyo in 1940 and 1953 were almost all models that she had drawn before her departure for Japan. The seats are made in bamboo, but it does not mean they are 'Japanese'; bamboo is used in many Asian countries. Rather, she used bamboo and wood in 1940, because she did not have other materials available.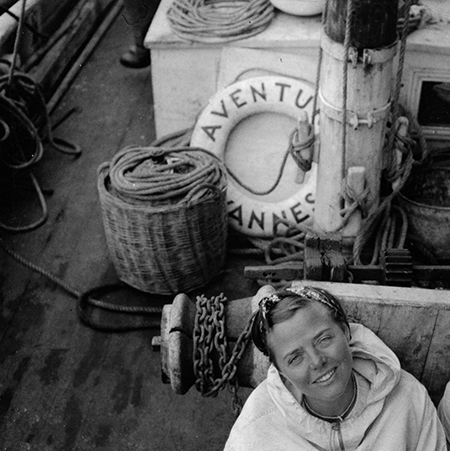 Image: (c) Archives Charlotte Perriand, Photography: Paul Gutmann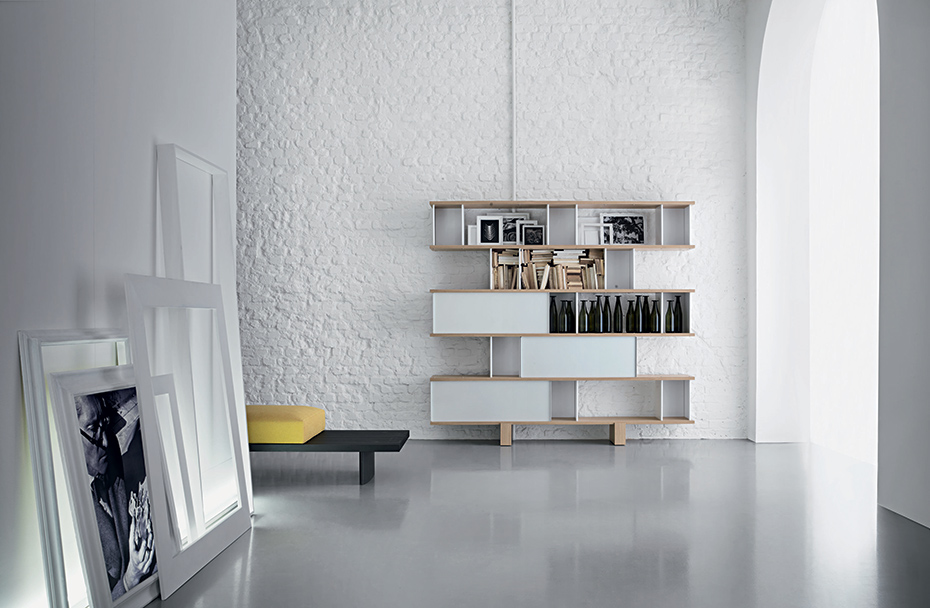 She had many contacts within art. How did that influence her work whilst retaining her strong sense of practicality?
That was the genius of her work; she combined strict functionalism with the poetry of shape. She deviated from the functional programme to create, and was inspired by objects found in nature, photographing banal items that captured her attention. She was very close to friends Fernand Léger, Juan Miro and Alexander Calder – within the shape of her furniture are echoes of these artists. Charlotte was a woman who hated 'ready-made'; she was a free creator. She was a poetic functionalist, a big technician in love with the materials of her time, but one who didn't worry about the 'method' or 'trend' of her age. In that sense, she was always a decade or two ahead of others.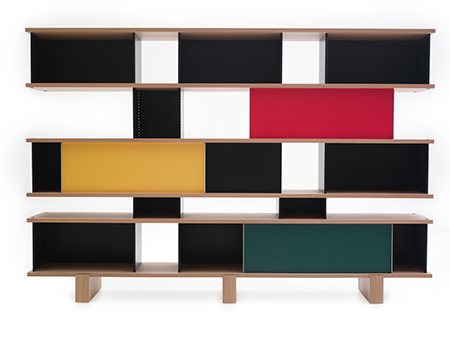 Let's talk about the collection for Cassina – how is it that Charlotte Perriand's designs remain contemporary?
Her designs are 'eternal' because she replied with accuracy to eternal needs. Her furnishings don't age, in the same way the paintings of Fernand Léger or of Miro don't. My mother created furnishings for 70 years: from 1927, she always was at the pinnacle of her profession. She never repeated herself. She created between 200-300 furnishings.
In her work, of course, there are models that reply and appeal to the taste of the moment. When metal is no longer considered fashionable, there are her furnishings in wood. When wood is no longer fashionable, there are the furnishings she created in bamboo. Or leather.
To see Charlotte Perriand's Nuage range, reissued by Cassina, click here