We take a look at the new Molteni&C furniture that celebrates the genius of the pioneering modernist Gio Ponti and eight decades of Italian design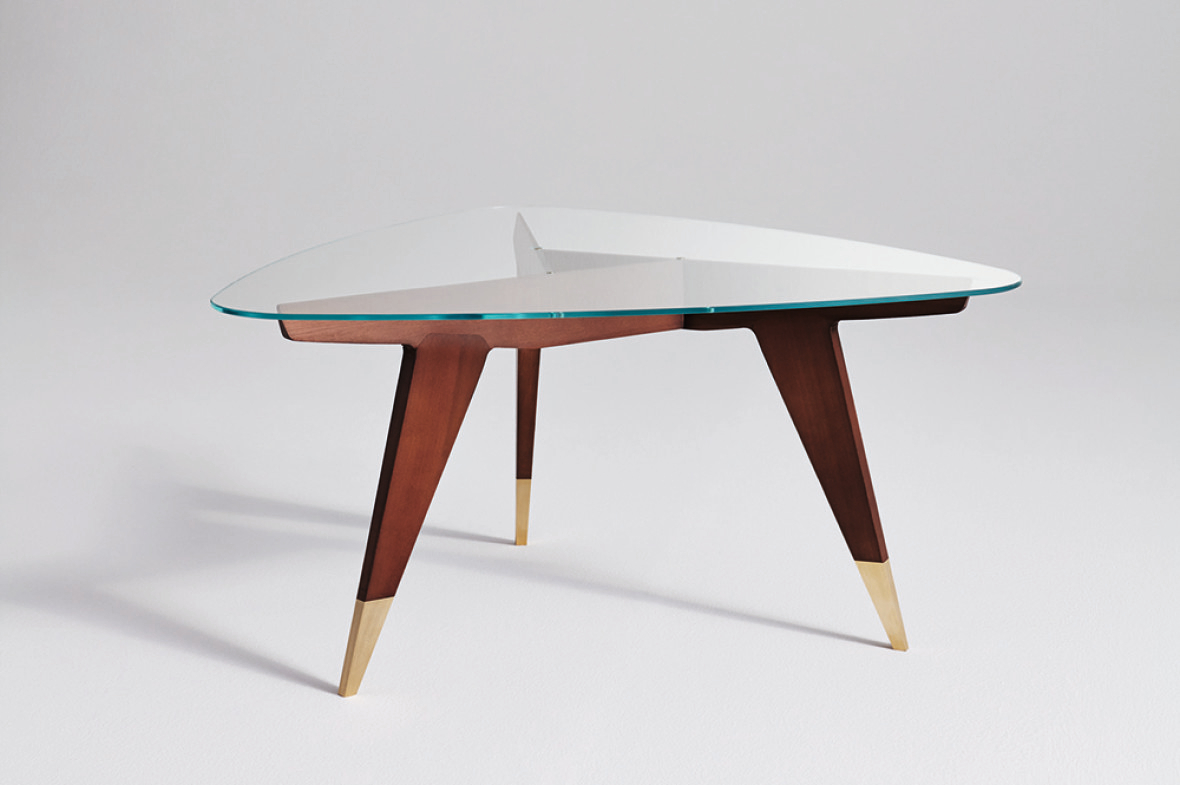 In 1929 the designer and architect, Gio Ponti, founded the magazine Domus. Focussing on 'the cultural debate of architecture and Italian design in the 20th century', Domus and Ponti would become some of the key figures that established Italy as a centre of modernist design. They were also the driving force behind one of the country's largest design houses, Molteni&C.
Until the Second World War, Molteni&C had manufactured reproduction Louis XIV chairs, but with peace came economic growth. "After the war there was a need to furnish Italy," says Giulia Molteni, the granddaughter of founders Angelo and Giuseppina Molteni. "Following the war, my grandfather found designers and architects who had a different idea of modernity like Le Corbusier and Gio Ponti. He thought it would be a great adventure and believed in it. On the appointed day they simply stopped producing the reproduction furniture, threw away everything they were working on, and started anew." It was an audacious move, but one that worked.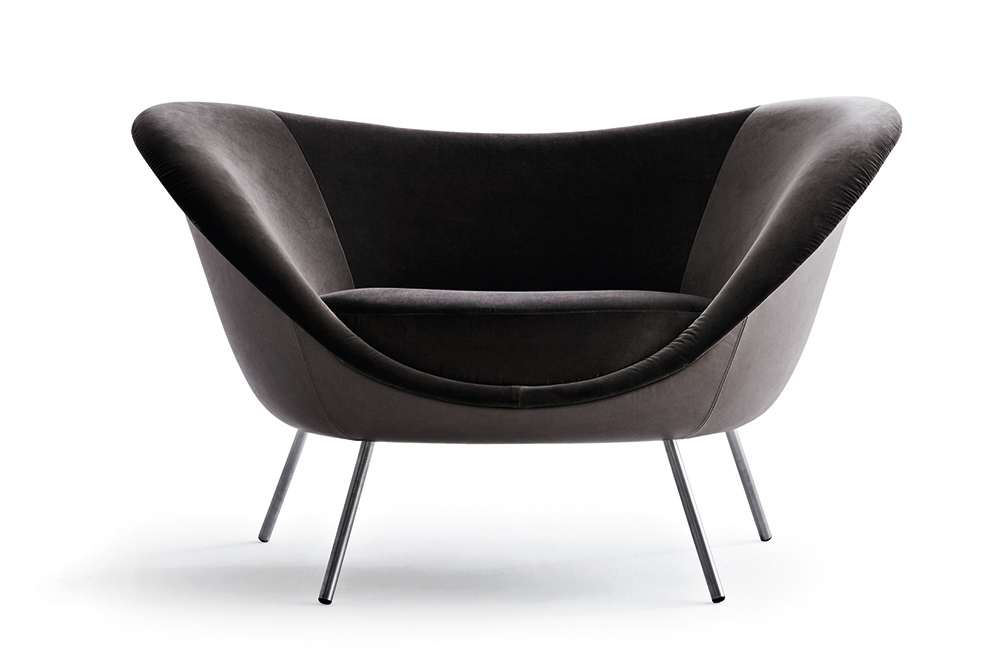 Today, Molteni&C comprises four subsidiary companies that are currently celebrating 80 years in business. Fittingly, in collaboration with Gio Ponti's heirs, Molteni&C has recently reissued a selection of Ponti's designs that reflect on their history within Italian design and give a potted history of Ponti's illustrious career. The first, Small Table D.552.2, is made of solid rosewood with bronze legs and a transparent triangular top and was designed for the American market in the 1950s. Joseph Singer, of Singer&Sons, travelled to Italy from New York in search of new designs and ideas and it was his patronage of Italian designers that helped to establish the reputation of Ponti, Carlo Mollino, Ico Parisi and many others in America.
The second piece, Armchair D.154.2, was commissioned for the Caracas villa of the collectors Anala and Armando Planchart – "a game of spaces, surfaces and volumes offered in different ways to those who visit", as Ponti wrote in Domus. Ponti had travelled to Latin America in 1952–3 and his conception of both the villa and the furniture was inspired by what he had found there; Italian art and design was mixed with a Venezuelan vernacular. This armchair, despite being explicitly Italian in design, embraces a softer, more organic form, enclosing the sitter and reflecting its domestic purpose. It is this sensitivity to the object's destination, to the requirements of the modern home, that is at the root of Molteni&C's post-war transformation.
Molteni&C continues to innovate and experiment with its products, a strategy remains at the core of the business' ethos. "We put at least 5 per cent of our profits into research and development," explains Giulia. "And we try to ensure that we find international designers so we are not too Italian." Perhaps this is best evinced by Patricia Urquiola's Night and Day collection for Molteni&C – a series of sofas, chaise longues and single beds that can be configured for the needs of the user and, as Giulia puts it, the "varying needs of modern homes".