Betty Wood talks to British design duo Edward Barber and Jay Osgerby about designing the Olympic torch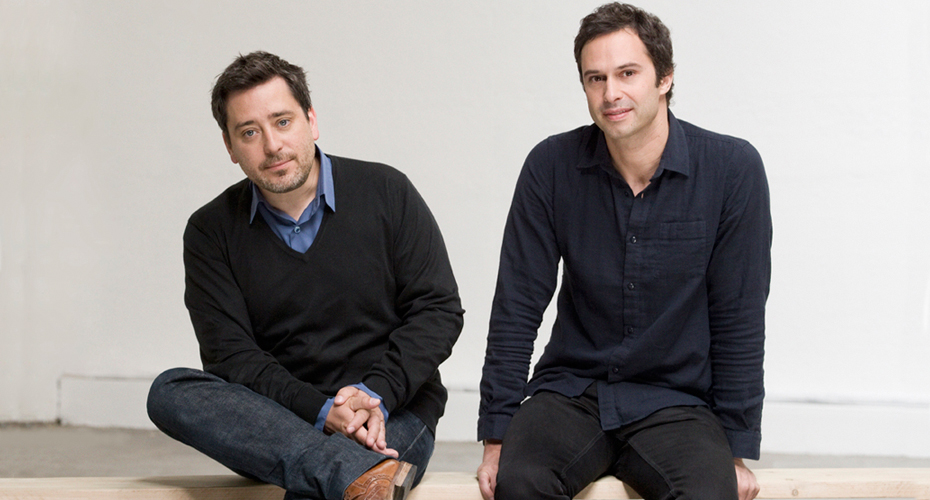 Having founded their industrial design studio in 1996 after graduating from the Royal College of Arts with Masters in Architecture, Edward Barber and Jay Osgerby have gone on to develop collections for Cappellini, Established & Sons, Venini and Flos. Pieces such as their iconic Loop Table and Tipton Chair are held in permanent collections around the globe, including the V&A Museum in London, Metropolitan Museum of Art of New York and Vitra Museum in the Netherlands. Last week, the Design Museum announced its shortlist for the 5th annual Design Awards. Amongst its nominations was the 2012 Olympic torch, designed by Edward and Jay.
Here, they chat to Betty Wood in their East London studio about winning the Olympic commission, their working dynamic and whether their designs have stood the test of time.
Betty Wood: You've worked hard to avoid being categorised with commissions from school chairs to plastic bottles. Last year you won the commission to design the Olympic torch for next summer's Olympic Games – how did that come about?
Jay Osgerby: We saw an advert on the Olympic body's website and we submitted our interest along with a thousand other companies. After a long short-listing process we got down to the last 5 companies, and then we were given 10 days to design the Olympic torch. We presented our design and we won it. We worked on it for over a year. Edward Barber: It's a very technical project; it has to perform against a list of variables. For a start it uses a gas-burner, so we needed to get that functioning first, but there're other things to consider like how it will function during high winds, heavy rain etc. If you drop it, it can't fall to pieces. It's got to be cost-effective too and quick to make as we've got to produce 8'000 of them. It was a really interesting brief.
Betty: 8'000 torches – there isn't just one? Jay:The 8'000 runners participating in the relay will each get to keep their torch, so really it's a mass-production, and as Ed said, it's a really high functioning object.
"We don't produce that much stuff, and the reason for that is that we eliminate
so much on the way to production that isn't good enough" – Edward Barber
Betty: In the press-statement it said the holes along the body of the torch represent the relay runners – is that right?
Jay: On one level the holes are meant to represent the 8'000 torch bearers, but on the other hand they are very functional – they help the air to flow, keeping the flame alight whilst reducing the wind tract and making the torch very lightweight. They make it feel like a piece of sporting equipment rather than just a trophy.
Betty: How did you come up with that idea? It seems almost poetic – was it a case of form first? Or function?
Edward: Physics. (Laughs) No, the idea just came together. We didn't have much time todo it, and it was an intense period of concentration. You can eliminate things very quickly, for example certain materials or processes.
Betty: It's 16 years since the Loop table came out – the design that really launched your careers – 16 years on, how do you feel about that piece? Has it stood the test of time against your own scrutiny?
Jay: Looking back at it, I still really like it, I have one in my own home. It's so simple there's not much to dislike about it.
Edward: I still really like it too; we don't produce that much stuff, and the reason for that is that we eliminate so much on the way to production that isn't good enough. The stuff that is made we really like and therefore should stand the test of time. And that's pretty much always the case.
Betty: How do you collaborate on projects? Do you each have a separate role?
Jay: We work together, sit and draw together. We talk about ideas and prototypes; we have visual conversation – through sketching – or actual conversations. It moves a design on much quicker than if you were working alone.
Edward:We work on every project together. We don't know who does more on one thing than another – there're no boundaries.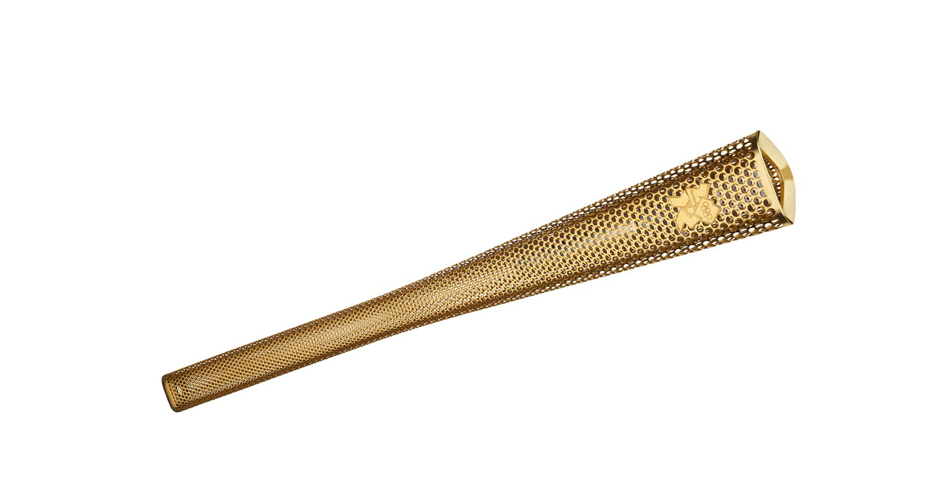 Betty: What about in terms of manufacturing?
Edward: We work very closely with a team skilled engineers and technicians; we steer their scientific knowledge in the direction we need it for our projects. You can know too much in certain fields – if the technician says 'you can't possibly do that', then you can question it; you work through it together, and in the end you can do it.
The notion of the 'impossible' exists their technical knowledge that tells them something shouldn't be possible -if you're naive and you don't know why something shouldn't work, then you can push for it. Jay: Take for example the bottle we developed for coca cola few years ago – we proposed doing an asymmetric shape and they laughed at us and said we couldn't possibly do it. They said their machines ran at too high a speed to produce the 60'000 bottles an hour required and because the bottles touch on the production line, an asymmetric shape would make the bottles fly-off the line. We discovered if you kept the shoulder and the base parallel then it didn't really matter what you did in the middle – within an hour the conversation went from the engineers saying it was impossible to them saying, 'yes we can do that'.
Design Award nominated items go on show at the museum from 8 February, with the winners announced in April. More information here