As the theatre's Nordic Dance season gets underway later this week at Sadlers' Wells, Millie Walton talks to costume designer Magdalena Aberg about dressing and designing the set of Shakespeare's most iconic love-story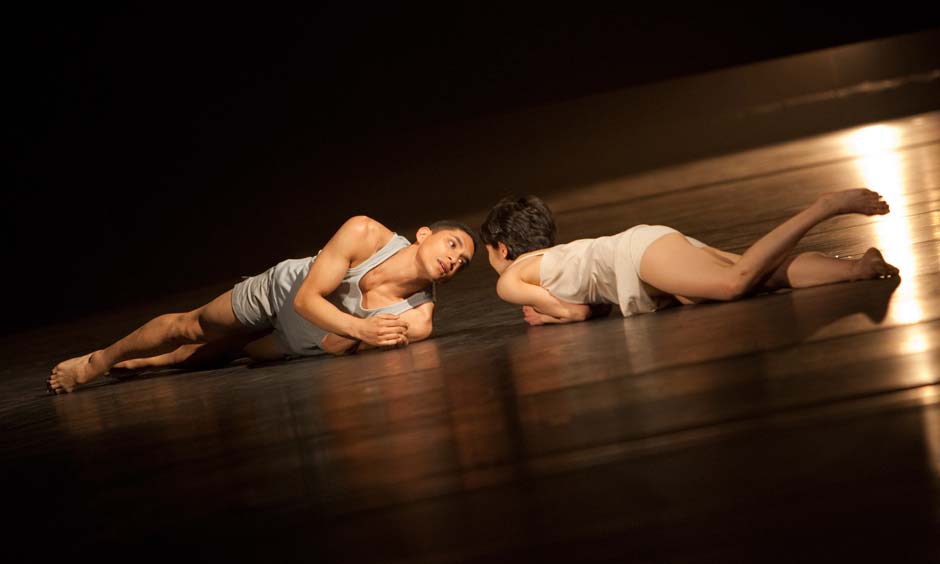 As part of the Sadler's Wells Nordic Dance season this autumn, the Royal Swedish Ballet brings their interpretation of Romeo and Juliet to London following a successful tour across Germany. This new adaptation of Shakespeare's timeless love story has been given a modern twist by set and costume designer, Magdalena Aberg, whom I skype with from her studio in Stockholm late one evening. "I've personally never seen Romeo and Juliet as a ballet before" she tells me, "and Mats Ek, the choreographer, has a very special landscape in dance which makes it very unique. It's an unusual ballet."
This is Magdalena's first time working with Ek and an experience that she describes as "very inspiring". Together they have updated the tale and brought it into the modern world: "You have to make a decision about what you want the universe to look like. The world you see in this production is quite dark and urban. There's a beauty in the theatre itself which is often disguised, or goes unnoticed because of there being too much set. It's about making the audience recognise beauty but also giving the dancers space in which to work – as they move, they pull and push the walls so the room is constantly changing."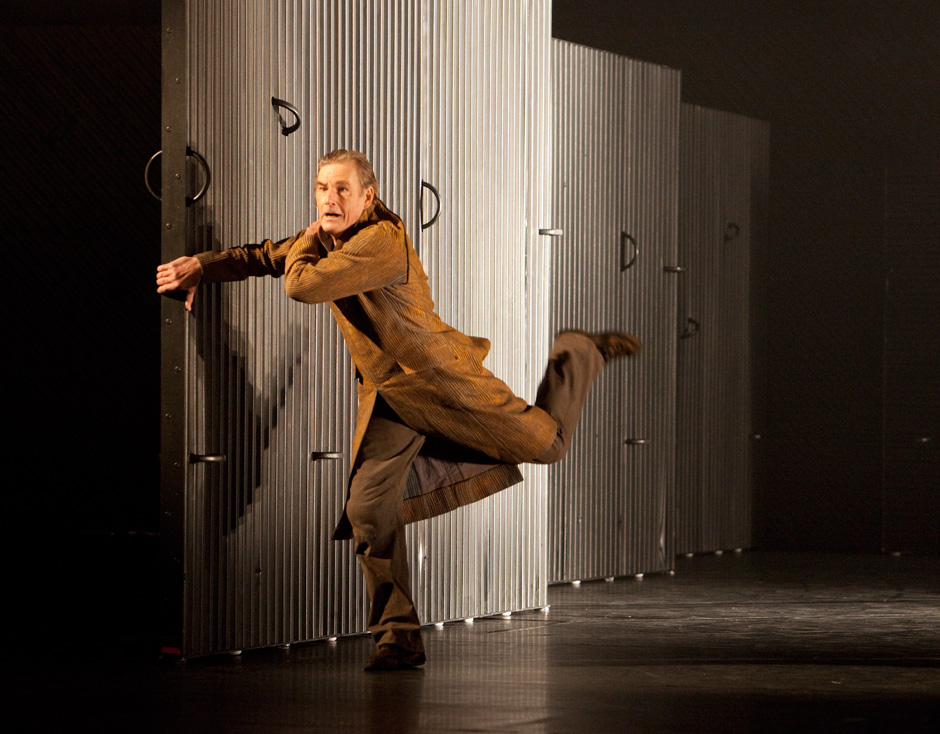 Though the set design was fairly straight forward, comprised only of bare, black walls, Magdalena found that the costumes were an altogether more demanding challenge. Without much previous experience working with the dance industry, she explains, "I'm used to theatre and opera, where the actors don't have to move so much, and therefore you don't need to wash the costumes. But in dance, the costumes need to stretch and because of that the choice of materials you can use is quite limited. It also has to be really, really strong."
Magdalena used the Renaissance period as her starting point in the design process, stripping back the ornateness of the period to bring it closer to contemporary culture. However, elements of Renaissance dress are still visible through her use of "silhouettes", i.e the capes the dancers wear in the party scene, as well as "metal-colouring of the clothing" worn in the war scenes, which evokes traditional armour.  Fabrics, like the stretchable velvet for the chain-mail armour, were then dyed in specific colours to match her characterisation.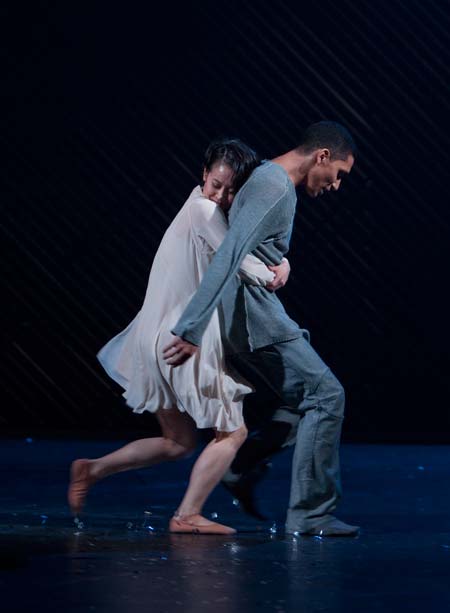 "Researching the characters in depth is a very important part of my job" Magdalena stresses. "It's also important I see who who's going to play the part – that's half the costume, which maybe differs from general fashion. In theatre you need to know the body you're designing for."
Describing Juliet's costume, she says: "Juliet wears a short yellow dress. At first, I was quite unsure about that particular shade of yellow, but I think that it's very vivid and unusual on stage. She's a rebel, you know – love makes her a rebel  – and she goes against everything, she offers everything for Romeo. It would have been easier to put dress her in white, like a virgin, but I wanted to get away from that. Yellow is so vivid and so young."
Romeo in comparison "wears a very simple long knitted, light grey sweatshirt. With both Juliet and Romeo, you need to dress them in a very pure way because they are so young; the audience needs to see them as pure. for that reason, they are very simple, using only one colour." Smiling, she adds, "Light grey is also very beautiful with yellow, and the combination gives a natural sense of togetherness."
---
"In theatre you need to know the
body you're designing for."
---
How important, or commonplace is it for the dancers to rehearse in their costumes? "Well, they rehearsed with their capes throughout. They are very long and wide, and we made them first in another material, but chose a better one after watching rehearsals because they weren't following the body in the way I wanted."
Similarly, the coloured threads used in the warp and weft of Magdalena's woven fabrics are deliberately different, so they catch and work with the lighting of the set. "Different colours are obviously more visible under different lights", she explains, " I gave the lighting designer all of the fabrics so he knew what we were using, but you can never fully predict how it will look. It's a puzzle working out how all the colours interact with each other and the lights!"
How gratifying the opening night must be then, that moment when the beautiful and complicated world Magdalena has envisioned comes to life.
Images of Romeo and Juliet, performed by the Royal Swedish Ballet. Courtesy Gert Weigelt
Juliet and Romeo runs at Sadler's Wells from 24 – 27 September with a free post-show talk with Mats Ek on Thursday 25 September. The Nordic Dance series runs until 14 November. Click for tickets and further information