In the wake of the Platinum Jubilee, the KITE festival speaker and acclaimed author reflects on the future of the monarchy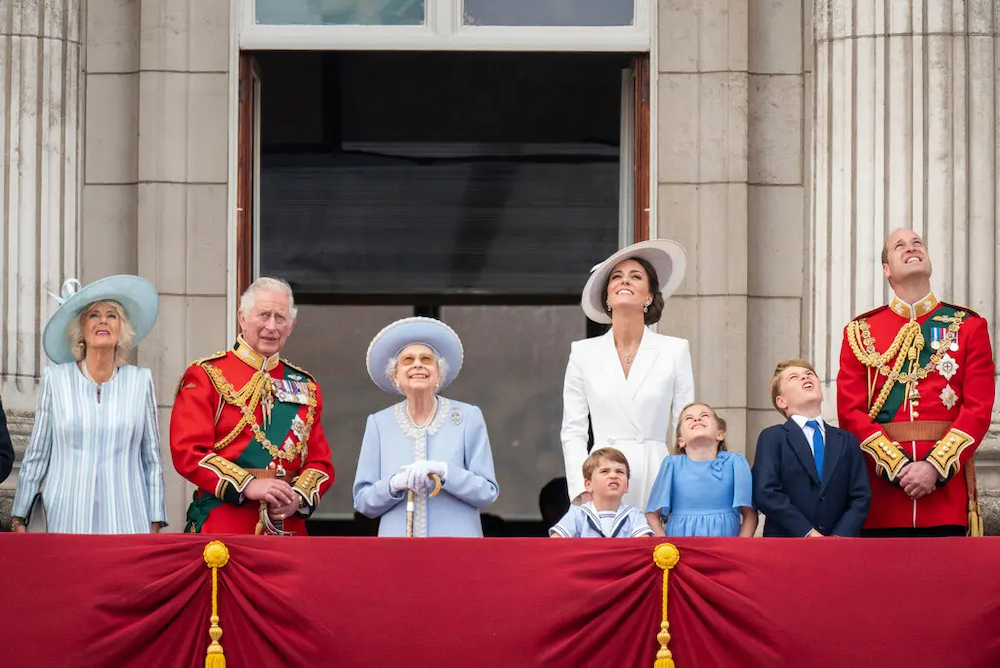 "While I may not have attended every event in person," wrote Queen Elizabeth, "my heart has been with you all; and I remain committed to serving you to the best of my ability, supported by my family. I have been inspired by the kindness, joy and kinship that has been so evident in recent days, and I hope this renewed sense of togetherness will be felt for many years to come." The message was addressed to the United Kingdom – a country that has stress tested its name over the last decade – in the wake of her historic Platinum Jubilee. 17 million people, in a tangle of bunting and flags, took part in community celebrations during the weekend to mark her 70 years of service, and whether you're a diehard monarchist or steely republican, it is difficult to deny the power and pageantry the monarchy still wields at home and abroad. Like all symbolic power, however, its future is in flux. If there is one person who can decipher it, it's Tina Brown.
Brown is the author of the New York Times best-selling biography of the Princess of Wales, The Diana Chronicles, as well as the recently published (and critically acclaimed) The Palace Papers: Inside the House of Windsor – the Truth and the Turmoil, her inside account of the British royal family's struggle during the Diana years, as well as through new, 21st-century crises. The Magazine Editors' Hall of Famer – who was awarded a CBE for her services to journalism, having helmed Tatler, Vanity Fair and The New Yorker between 1979 and 2001 – is set to discuss the royal family at KITE, an upcoming festival in Oxfordshire we've proudly partnered with.
In anticipation of her town hall with journalist James Harding, we caught up with Brown to discuss collective history, modernising the monarchy, and the importance of storytelling in reportage.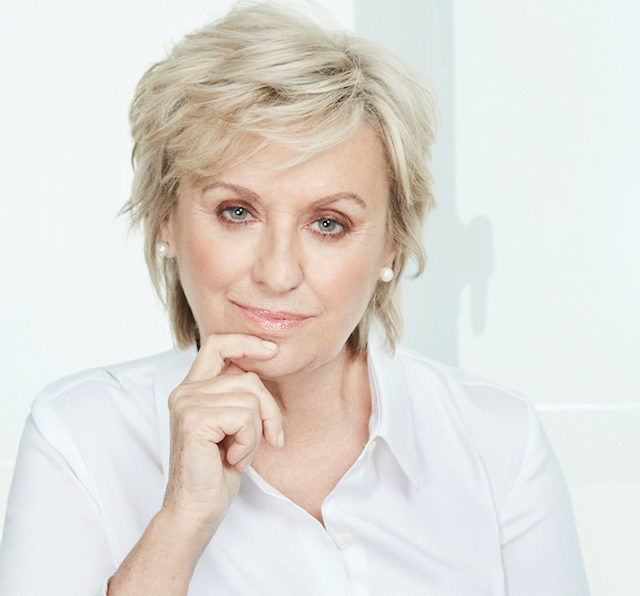 This interview is perfectly timed as we're talking in the immediate aftermath of the Platinum Jubilee – what did you make of last week's events, which were joyful, yet muted?
I thought England was wild with excitement. From an outside point of view, when I arrived here from America recently, it seemed like a massively jubilant Jubilee. Mostly because people felt that this was a way of saying goodbye to the Queen, as there won't be another Platinum Jubilee in anybody's lifetime. So, I think there was a huge sense of a collective history being made.
We've certainly gone through a rough couple of years, I suppose it was a nice cathartic release.
Yes, it's been a particularly doleful time so this felt like hitting the pause button and saying 'let's party', and then everybody can go back to being doleful!
Yes, one person who will be miserable is the Prime Minister, who has just run the gauntlet of a no-confidence vote. It's interesting seeing a celebration of one form of British establishment contrasted with a reckoning of another, looking how these two states-people are poles apart.
Absolutely. It was quite interesting that Harry and Meghan did get cheers, although every single interviewer tried to say to me they were booed. The only person to get booed was Boris Johnson…
You had a wonderful turn of phrase in a recent interview, that Charles, Prince of Wales, has been in the "anteroom of his destiny for 50 years". Do you think that he will be able to rise to that challenge after Elizabeth has gone, fulfil that destiny having waited so long?
I think, ironically, he may encounter a lot of stage-fright. But I believe he will be able to rise to the challenge because he is a statesman. He knows this is the calling moment of his life. And, he doesn't have a choice. That's one of the things that the Queen and her father proved to us – you don't have a choice. You just have to take it on and succeed. I do think his particular moment drives and chimes with the overall sensibility of people's concerns at the moment. He's always had this passion about tackling climate change and now, 50 years after he said it all, his passions for organic farming, lowering our carbon footprint, his concern about urban unemployment – he's been very prescient on these subjects.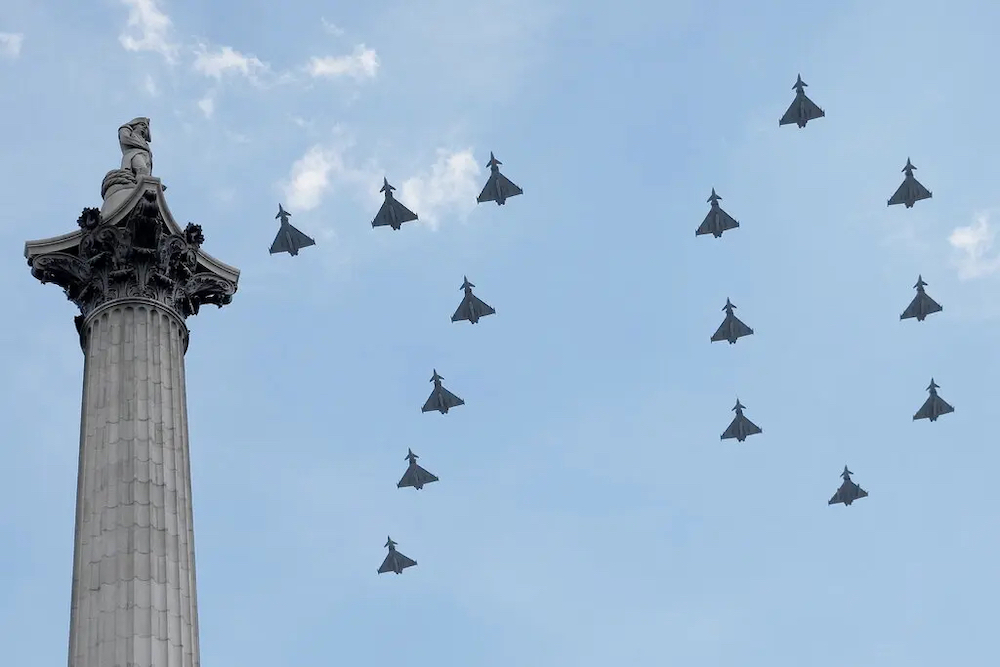 You've also talked about a rather careful balancing act for future monarchs in which they retain the pomp but downsize considerably, I'm wondering how exactly the institution modestly modernises whilst not diminishing its grandeur, its lustre? How do they solve that paradox in the coming decade?
It will take care. Obviously the Windsor's are over housed, there's a lot of palaces out there that they don't really need for their personal dwellings, moving between them as they always have since the time of George the fifth. Charles has talked about Balmoral Castle as potentially a museum for the Queen, and he'll definitely open up much more of Buckingham Palace. I think we're going to see all of the houses being far more friendly in terms of how they deploy their openness to the public. There will likely be a whole rethink of how many retainers and so forth these places need and the level of ceremony too. But what Charles does understand is the potency of that symbolism. Over the weekend you saw what it means to have the Trooping of the Colour, the excitement of the carriage going through the streets. If you take those things away, essentially you are going to be an extremely dull, uncharismatic institution. And then you start to ask, well, what are you for?
What aspects of the royal family will your town hall touch on, if we am allowed a sneak preview?
James Harding is interviewing me, but he hasn't yet divulged what he wants to talk about! I'm great admirer of James, he's a friend, so I know we will have a very enjoyable dialogue. He knows a huge amount himself, so we'll be able to bat it back and forth.
As someone who has excelled in the job I am currently doing, what advice would you give to journalists and editors who are early on in their career?
I think the important thing is to always keep storytelling paramount, it doesn't matter what form you're in. To do that you need to keep honing your reporting eye, which means not just online, sitting and researching from your computer – you have to do the essential thing of talking to people because that is the way you get vivid interactions, and ideas too. I was just at the HAY festival and if I was working for a magazine I'd have come away with 20 ideas, just through physical, serendipitous encounters. When you have these exchanges, if you're lucky, something unusual or unknown is glimpsed, an interest a person may have is revealed. Then you have an assignment on your hands, covering something no one else has. A new, undiscovered story.
Tina Brown's town hall on the royal family takes place at KITE, which runs 10-12 June 2022 at Kirtlington Park, Oxfordshire