From gastronomic jingoism to back-to-the-land literature – welcome to the conservative turn in British culture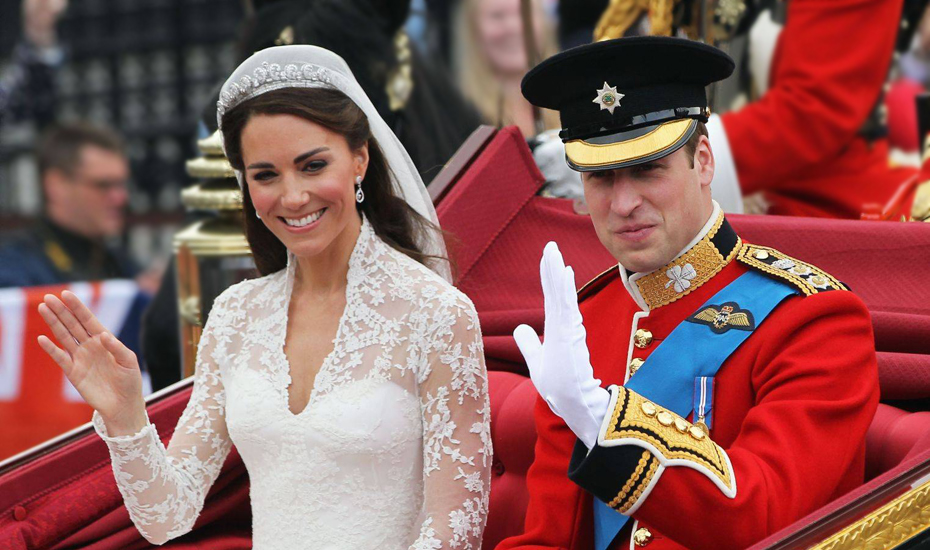 Is 2011 a repeat of 1981? Two weeks ago, Britain celebrated a royal wedding with an enthusiasm and patriotic fervour that almost matched the betrothal of Charles and Diana. And today, as then, we can also see a creeping right-wing retro revivalism – an embrace of conservative style, status symbols and values – spreading across British culture.
That's not to say that 1981 was an inherently conservative year. Sure Thatcher was in power. But it was a time of bitter division: of 2.5m unemployed, riots in Brixton, IRA hunger strikes and the Militant Tendency as a serious force in the Labour party. But if the country was split socially and politically, then it found some solace in the embrace of fashion trends and brands that espoused a traditionalist, un-modern and anti-urban concept of Britishness. This was the age of Laura Ashley dresses and Tricia Guild wallpaper, the Sloane Ranger and the Young Fogey, the Aga as a symbol of enduring tradition.
Thirty years on we see the same retreat into the pastoral past taking place against a context of rising unemployment and spending cuts even harsher than those introduced under Thatcherism. The signs of right-wing retro revivalism are all around us.
---
Return-to-the-Land literature
Since Richard Benson's poignant and thought-provoking best-selling memoir The Farm in 2005, which chronicled the authors ambivalent relationship with his rural heritage in distinctly non-idealistic terms, there's been a wave of less finely wrought, nakedly nostalgic back-to-the-land books.Invariably they involve a middle class metropolitan eschewing the seductions of urban life for the hard but true virtues of country living.From Our Farm: A Year in the Life of a Smallholding by Rosie Boycott to Tales of the Country by Brian Viner and A Place In My Country: In Search Of A Rural Dream by Ian Walther it's hard to tell them apart by subject matter, plot or title.
---
Gastronomic Jingoism
There's much to commend the foodie creed of buying locally sourced organic produce, as promulgated by many a celebrity chef. It cuts down on air miles, supports rural enterprise and the results is generally tastier food.But there's something nasty and jingoistic about some of those same chefs insisting on a natural superiority of British over foreign food, as Gordon Ramsay did, when he called for UK restaurants to be banned from serving non home grown produce.It's a slippery slope from demanding British food for British people to suggesting we crack down on foreign food and the immigrants that come bearing it.
---
Vintage Nostalgia
Wander through London Fields or Borough Market on a weekend and it's a bit like stepping back into the post-war era. Tea dresses, handlebar mustaches, upright bicycles, ukuleles – vintage-mania is all there in abundance. Austerity chic has its charms. In straitened economic and environmental times buying second-hand makes financial sense and also sets you apart from the masses. But the ethos of vintage has grown from fringe to mainstream – see the Vintage at Goodwood festival and the South Bank Centre's Festival of Britain celebrations. With panama hats and half-mast trousers all over the high street it looks less like an ethos of individualism and more like a cosy exercise in nostalgia, whimsy and anti- cosmopolitanism. This is the Britain that John Major had in mind when he talked of a country "of long shadows on cricket grounds, warm beer, invincible green suburbs, dog lovers and pools fillers and, as Orwell, said, 'Old maids bicycling to holy communion through the morning mist'."
---
Nu-Folk
There is a venerable tradition of folk music as a movement of protest songs and political resistance. By contrast the nu-folk scene of Mumford & Sons, Noah and the Whale, Laura Marling, Johnny Flynn et al owes little to the lineage of Woody Guthrie and Bob Dylan. Rather, these are the spiritual heirs to the arcadian folk scene of 1970s bands like Jethro Tull, Steeleye Span and the Albion Band who summoned a rural English imaginary of steam fairs and heavy horses, faeries and forgotten kings. True, nu-folk offers a weak brew of anti-consumerist sentiments – see Stornoway's We Are The Battery Human which laments a society in which people stare at screens all day and urges them to reconnect with the "natural World Wide Web/ Where humans evolved in three-dimension/ So join the new revolution, revolution! To free the battery human!" – but it is alternative only in the way that doing your shopping from the Boden catalogue is an alternative to going out onto the high street.