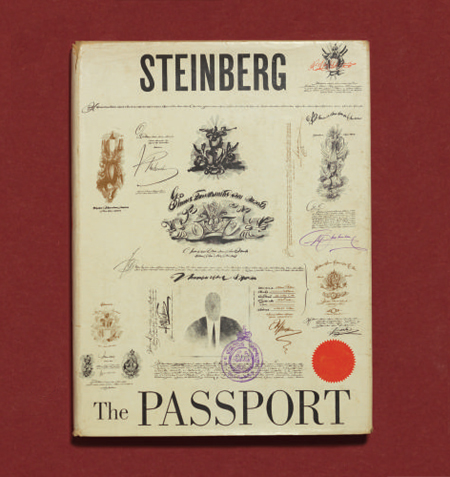 Photography Nikolas Ventourakis
Port's co-Creative Director Matt Willey shares his "desert island" book – passed on to him by his father
False documents, Passports, Diplomas, Certificates – False Photographs (with False Autographs), False Etchings, False Wine Labels, Letters, Diaries, Manuscripts, False Ex-Votos, Caligraphy and Cacography.
Fingerprints, Parades, Cocktail Parties, Ballet, Billiards, Cowboys, Pitchers, Palm Trees, Cats, Dogwalkers, Horsewomen, Guitar Players, Automobiles, Locomotives, Railway Stations, Bridges, Summer and Winter Fashions, Sphinxes.
Victorian Architecture, Art Nouveau, Rubberstamp Architecture, Slums, Skyscrapers.
I was about eight years old when my dad showed me The Passport. A hardback collection of drawings by Saul Steinberg. A beautiful and funny book by someone who had a unique and extraordinary way of looking at the world. It remains, some 30 years on, my favourite book. Period. My "desert island" book. The copy I own, the one passed on to me by my dad, is amongst a half-handful of objects I might genuinely describe as treasured. The Passport is as engaging and as inspiring a book as I can think of and it leaves me, every time I spend time with it, feeling better about the world.
This book appears in Port issue 8 feature Books.
Matt is Port's co-Creative Director