Thomas Blythe enjoys a 'rub down with the sporting life' in the barbers chair for PORT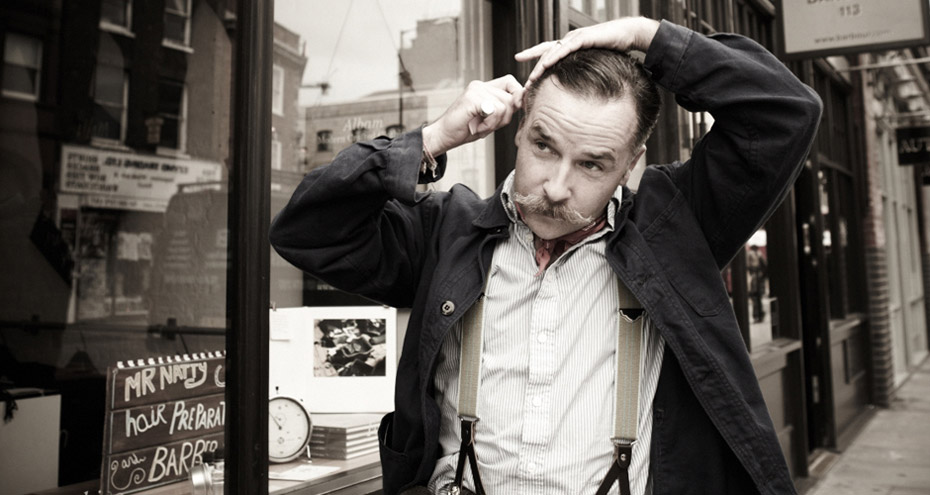 Like most boys, I always dreaded the barbers' chair. Dragged by my mum every six weeks or so to the unisex salon to have my head yanked this way and that, the threat of the torturous nit comb seemed never too far away. Despite pleas to the contrary, I'd emerge 30 minutes later with the same bowl cut as all the other kids, having been denied the Madness flattop or David Sylvian flick so desired.
That fear of the chair stayed with me in to adulthood: a trip to the barbers was a chore and even without mum, that sense of not getting quite what you wanted still haunted. That is until I discovered the joy of Mr. Natty's chair.
Natty, as his regulars call him, is barber to "royals, ruffians and rag-tags" and he performs his feats of follicular Turpsickery every six weeks or so as a pop-up barber at Albam's small chain of London shops. 45 minutes in Natty's chair is heaven: as he flashes the cutthroat and clippers, Natty recants his exploits over the intervening weeks; beard trimming in India, waxing the moustaches of Muscovites in Russia, sparring in New York (Natty is descended from a line of East End bare-knuckle boxers). But entertaining chit-chat aside, Natty has cured me of my lifelong hatred of the barbers' chair, for within it's battered leather armrests he has created a sanctuary.
As a bearded man, the deftness with which he wields his antique trench clippers – finishing with hot towels and a slap around the gills with his beard elixir – brings unbridled joy as I emerge from underneath his Union Jack barber's gown looking like I should be on a cigar box.
I'm a late comer to the idea that cosmetic pampering might be considered a treat, and it'd take wild horses to get me anywhere near a spa or mudpack, but along with the arm and the dining chair, Natty's barbers chair is now a favoured place to rest my backside. The specter of the bowl cut has been soundly exorcised.