An exhibition at Side Gallery compiles nine photographers who have been documenting youth in the UK over 40 years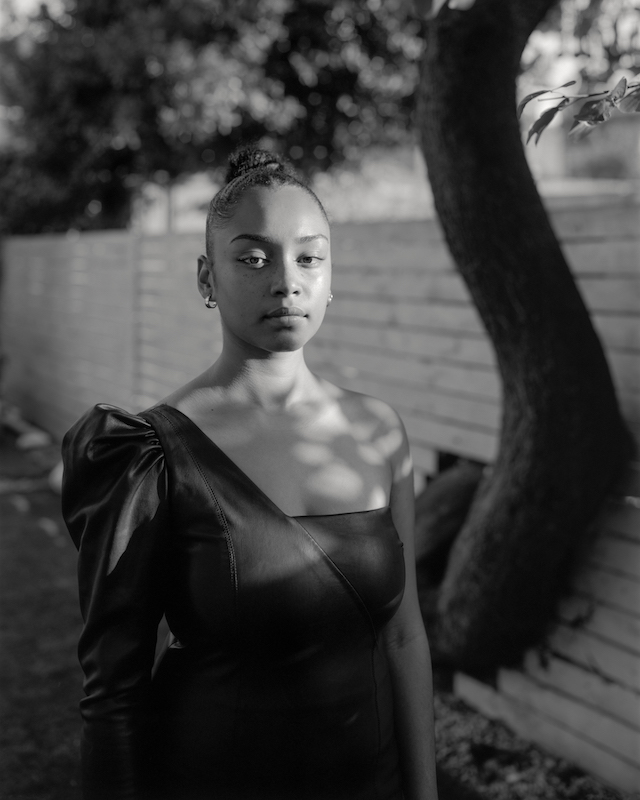 What does youth mean today? A period of maturity and coming of age, it's a complex phase of a person's life let alone a complex question to answer. But one thing we do know is that it's never been more vital to provide a platform for young people, offering a space in which they can be seen and heard. 
This is especially prevalent after the roll-out of the past year or so – with the gruelling events across the globe causing strain on the younger generation in all aspects of daily life and, more importantly, their adolescence. From the Covid-19 pandemic to the rise of anti-racism movements and fight for gender equality, the world has been continuously tilted as it's had to deal with ongoing challenges. But in light of it all, there's been a ray of hope. Not just with the way in which today's youth have risen up to such tremulous issues – take protests and the rise of the Black Lives Matter moment across the UK as examples – but also in the way they express their passion to make our world a better place. 
Youth Rising in the UK 1981-2021 is a new exhibition at Side Gallery that aims to address these topics, more specifically in the manner of which photography has documented young people in the UK across 40 years. The comprehensive and accumulative show includes works from Chris Killip and Sirkka-Liisa Konttinen – both of which are acclaimed for their documentations of working-class communities in England – alongside Alys Tomlinson, Maryam Wahid, Sadie Catt, Tom Sussex, Christopher Nunn, Paul Alexander Knox and Vanessa Winship. But, instead of offering answers to the question and relevance of youth today, this exhibition aims to bring a dose of hope, providing a "platform for purposeful conversations about the needs and visions of young people as society regroups, retunes and rebuilds in the aftermath of Covid-19," explains Liz Hingley, the curator of the exhibition. Tied in with an accompanying film programme and season of events, Youth Rising presents an extensive foray into the values and qualities of young people today, and how they aren't all that different to those that came before.
As seen through the lens of a cluster of nine noteworthy photographers, I chat to Liz about the show and to hear more about what it means to be in adolescence today.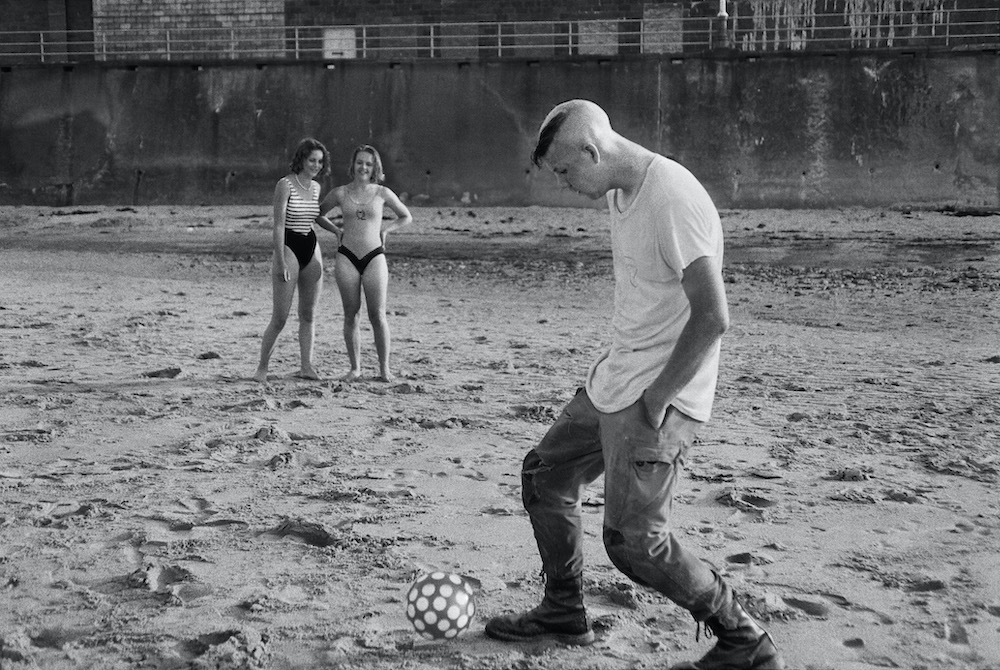 What was the process like while curating the show; why focus on these photographers specifically?
Youth Rising brings together rarely seen works by Chris Killip and Sirkka-Liisa Konttinen made in the 80's, alongside recent work by Alys Tomlinson, Maryam Wahid, Sadie Catt, Tom Sussex, Christopher Nunn, Paul Alexander Knox and Vanessa Winship. These nine photographers tenderly document the awkward, surprising and passionate journey into adulthood, that resonates across generations but is at once unique to each.
The show came together rapidly in response to the happenings of 2020. Side Gallery had planned an exhibition before the gallery closed, featuring depictions of young people held within the extensive AmberSide documentary photography collection. However, I felt an urgent need to reshape the reopening exhibition to reflect on the unique and historic experiences of young people in the UK during the last two years. The projects featured in the show intimately explore themes of grief, illness, play, rural and urban life, migration, love, education, homelessness, ritual and race. They are works which withhold judgment and give meaning to this moment and beyond.
In addition, the images selected through open call and displayed in the ground floor gallery were created between 2019 and 2021 by photographers from the University of the West of England, Bristol, and the University of Sunderland. The photographs portray the complexities of life during the Covid-19 pandemic as the students used their cameras to share their views and emotions. This opportunity is also significant for those whose final year exhibitions were cancelled. 
Side Gallery has brought light to critical and often overlooked stories from around the world for over fifty years, through exhibitions of acclaimed documentary photographers.  I hope that this exhibition will contribute and be remembered within this history.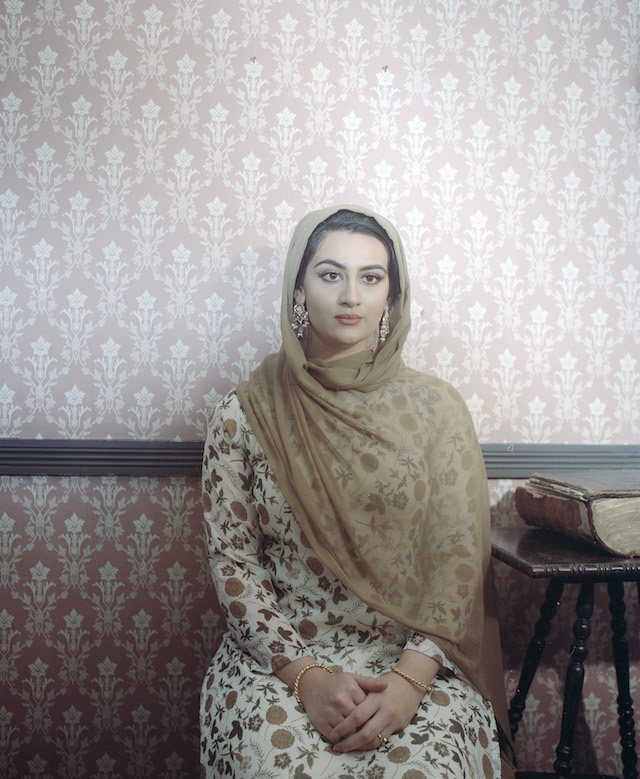 Talk me through a prominent piece in the exhibition – what permanence does it have in relation to youth today, as well as at the time of shooting?
I will speak about the portrait of Precious by Alys Tomlinson from her series Lost Summer and the photograph of two classmates by Vanessa Winship. These photographs resonate with timeless curiosity and wonder, as well as reflect on a generation that has been hit disproportionately by the biggest educational disruption in modern history. 
These recently made works capture two key stages of graduation – from child to teen and teen to adult. Winship's photograph, taken in Cumbria this year, depict friends in their uniform, progressing on from Primary school. There is an earnest restlessness in the way their growing bodies on the cusp of puberty stand together. In the background Winship has highlighted a classroom presentation on books and reading, which is particular in this time of digital communication. The images are part of Winship's ongoing heartfelt portrayal of young people and education. The portraits are accompanied by handwritten notes about the sitters' wishes for the future; for themselves, their families and the world.
Tomlinson's portraits of school-leavers in their prom outfits were photographed in June 2020 to represent 'The Lost Summer' for those unable to sit school exams nor formally mark the significant step of leaving school. Precious, like all of the sitters in the series is framed by nature and beside her dress there is little sign of the period in which the portrait was made. Tomlinson works with a traditional large format camera, which brings a sense of ritual to her engagements. The slow methodical process enriches the portrait with an introspection that is particularly poignant in the period of uncertainty in-between lockdowns.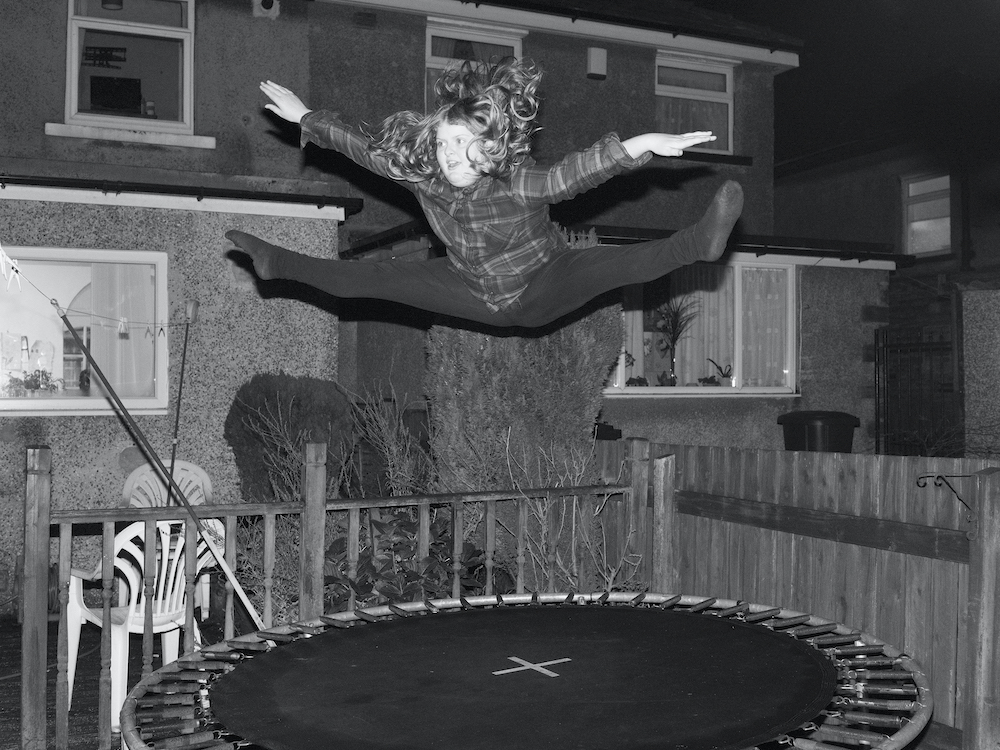 Why is photography an apt tool in representing and shaping the image of youth across the timeframe of 40 years?
It is nothing new to say that photographs are a critical platform through which young people can be seen, heard and remembered. Documentary photography is immediate, accessible and at its best it can suspend the tension of a moment across decades.
The last forty years are especially significant to reflect on as they capture the rise of our networked world and the ability to represent ourselves in the digital sphere. When the earlier photographs in the exhibition were made in the 1980's, few people had cameras or portable phones. Today the increasing visibility of us all to ourselves and to others encourages us to judge while cautioning us not to. Spaces which invite us to look more critically at how we want to be portrayed and understood in this time of mass image circulation are vital.
The works in the exhibition weave between decades so as to spark conversations and questions on the then and the now. Maryam Wahid's personal and performative project Young Married and Migrated, my mother and me offers insight into British-Pakistani identity across generations and geography. Reflecting on her mother's experience, Wahid has created a series of self-portraits in her mother's clothes around the city of Birmingham where her parents settled and still live today. The archival imagery of her eighteen-year-old mother arriving in Birmingham in the 1980s portrays a very different world to that of the young men from Skinningrove captured by Killip in the same period.
Of Quiet Birds by Sadie Catt spans a period of 20-years and captures the maturing of a child's grief at the death of her mother and her sister. Catt observed and photographed the rise to fame of her close friend, Alice, as the lead singer of PussyLiquor punk rock group, the reshaping of Alice's family relationships, her explosive creativity and the love that grows from grief.
The brilliance of photography is that it offers more than the photographer can see, and far beyond the intention of the moment it was made.
Youth Rising in the UK 1981-2021 is on view at Side Gallery, Newcastle upon Tyne, from 17 July – 3 October 2021