In our second collaboration with Paul Barbera, we visit the New York studio of British artist Shantell Martin 'Where They Create'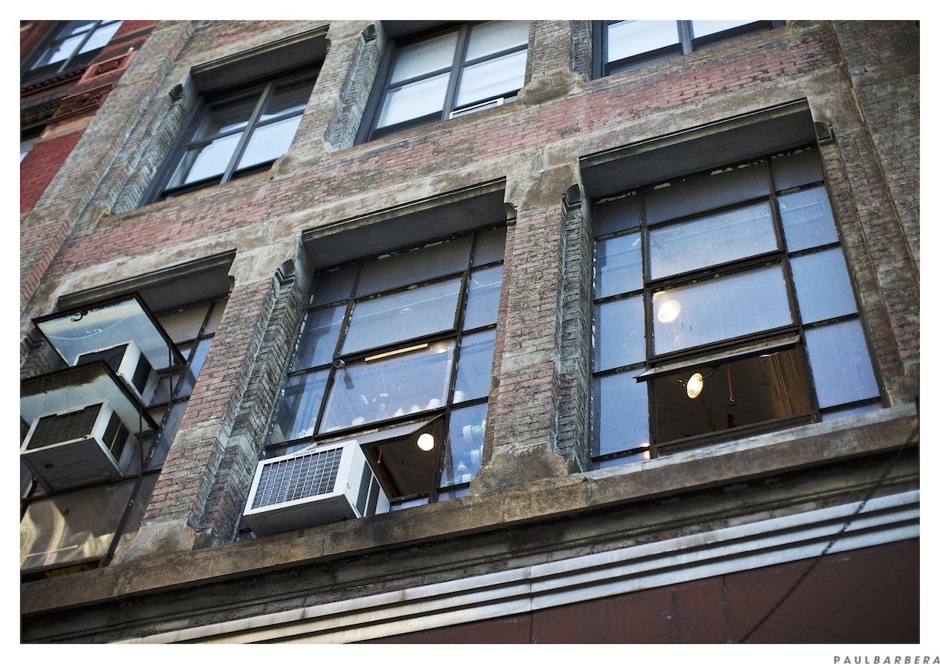 With her trademark simple black lines on white surfaces, Shantell Martin's work has transformed surfaces as varied as lobby walls to vases, clothing and even human skin, with her stream of consciousness drawings.
A graduate of Central Saint Martin, Shantell's work has taken her around the world. In Tokyo, she worked on creating visualisations for Japan's electronic music elite before relocating to New York five years ago. It was there Shantell developed her trademark style, leading to commissions for Vespa, Young & Rubicam and Suno, amongst others. An adjunct professor at NYU, Shantell is a regular on the tech and art scene.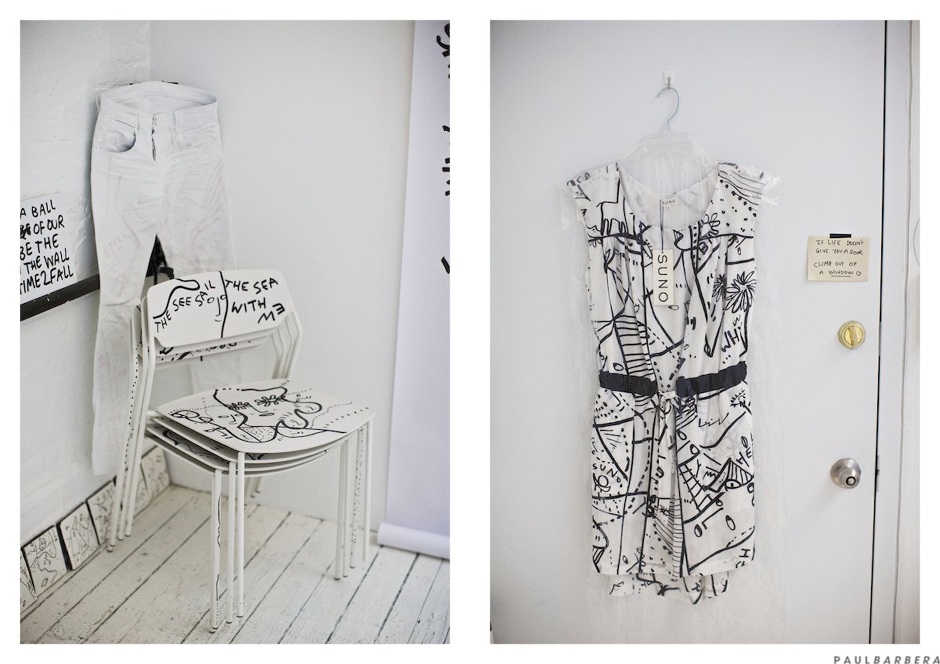 How many people work in your space?
Just ME.

It's 3pm on a Tuesday afternoon – where are you likely to be?

One week I could be in New York at my studio drawing, or meeting with someone to talk about drawing. Another week I could be in Asia, Europe or another part of the US creating an installation or speaking on stage at a conference.Describe your studio space in six words.

My studio is: quiet, tidy, relaxing, cosy, bright and wow.
You're known for your 'stream of consciousness' style; what's your favourite stream of consciousness book?

That's feels like a trick question, or maybe I just don't read enough books!?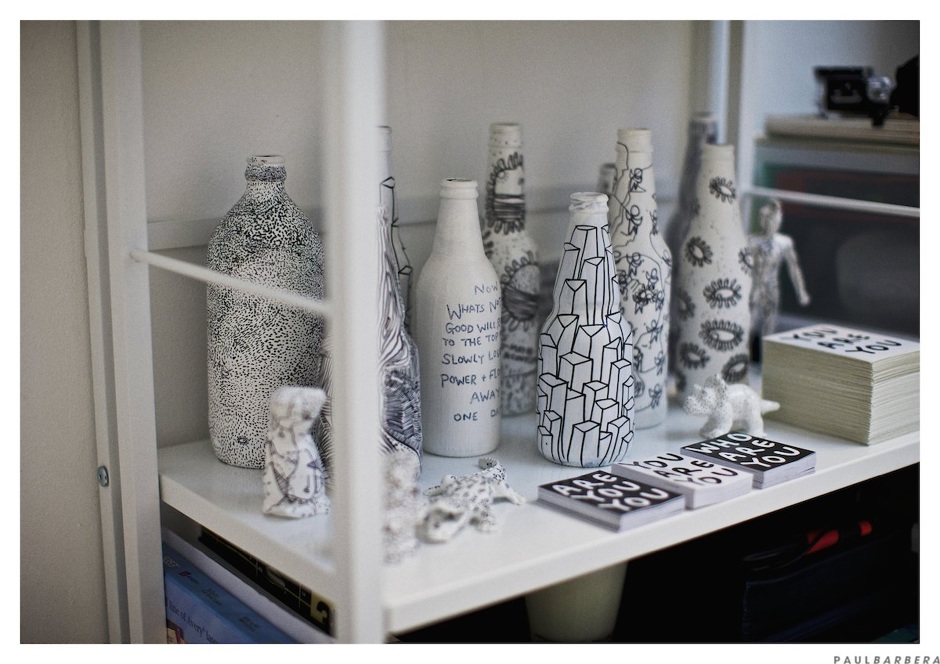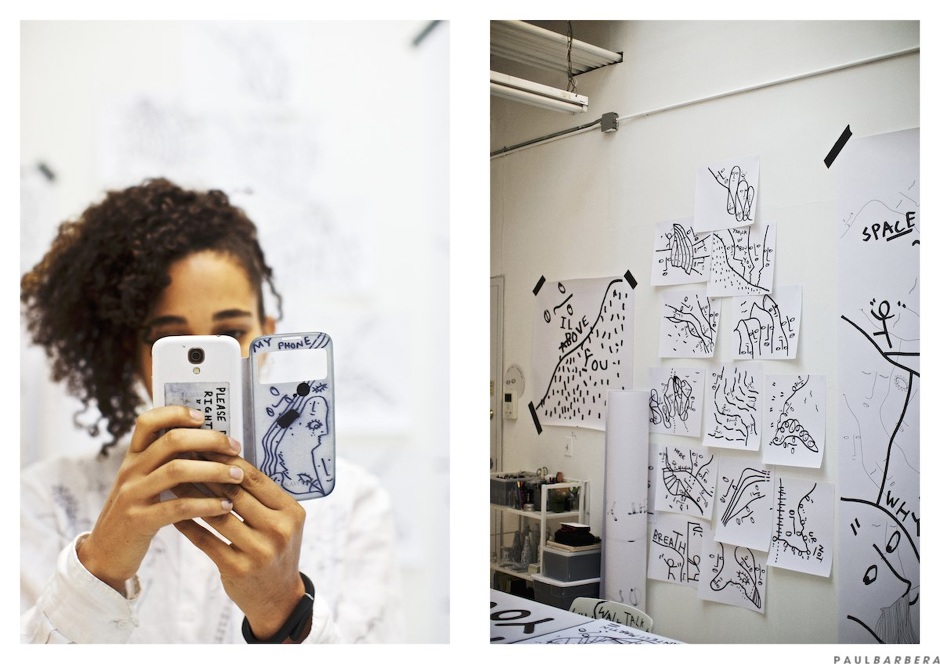 Do you know your neighbours? Do they know you?
I've started to meet people slowly; they seem to be pretty quite on my floor though. I guess I'll give it more time. I've only been in this space for about five months…
What five things can you see from your studio window?
I can only see sky, and the side of the building next door. The windows in the space are so high up that you cannot see out of them. I also have a giant skylight, which has these metal bars over it. I think this building needed extra security measures back in the day.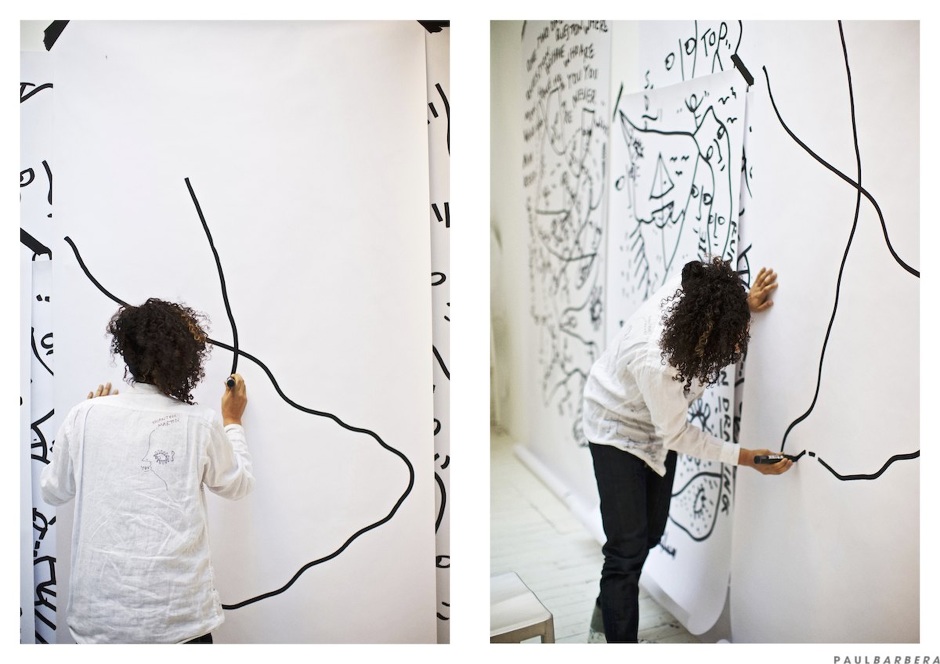 Ever drawn on something you shouldn't have?
I've definitely stuck a bunch of stickers and pasted posters up on buildings and walls that I shouldn't have. My drawings seem to be much better behaved now. Oh yeah, I also used to tag all over London years ago, almost forgot about that…
How does Manhattan compare to London, or Tokyo, in terms of the creative influences on your work?
New York in general is a great place to be based out of; people love to fly you from New York to somewhere for a show – I didn't really have that same experience living in Tokyo. Also, people here seem to celebrate hard work much more. You can comfortably celebrate your accomplishments yourself without people thinking you are showing off or being big headed.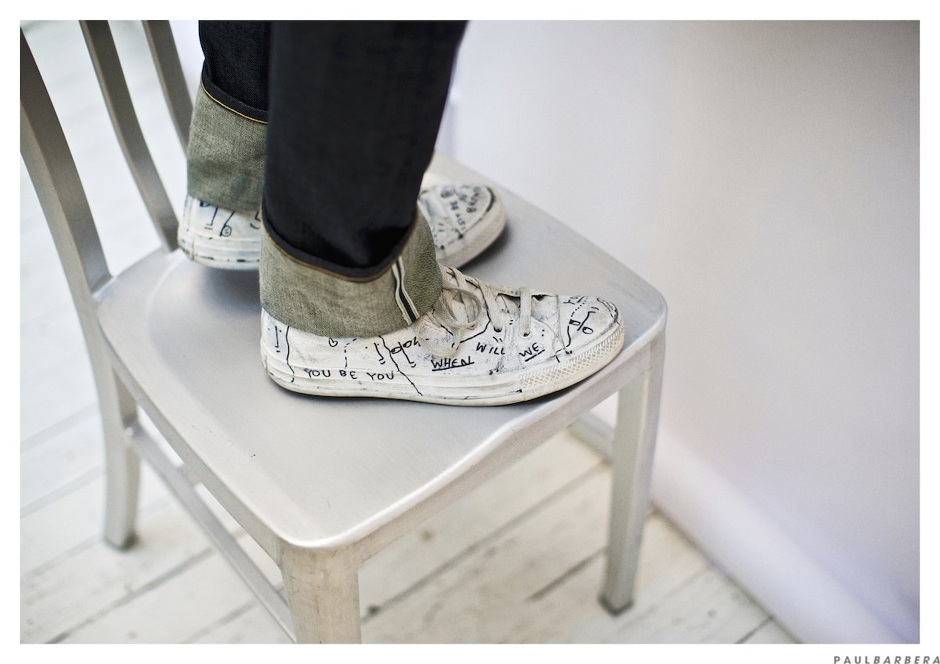 What's the weirdest thing you've ever drawn on? And from that, the most unusual commercial brief you've been given?
Drawing on people is always interesting; I've discovered how different everyone's skin is. Some people's skin is wet, some smooth, some really oily, some rough…A few months ago I was commissioned by Young & Rubicam (one of the largest and oldest advertising companies in the world) to do this massive drawing in their new New York HQ. This was unusual as I was able to draw all over the elevators and reception area with very little direction other than 'do YOU'.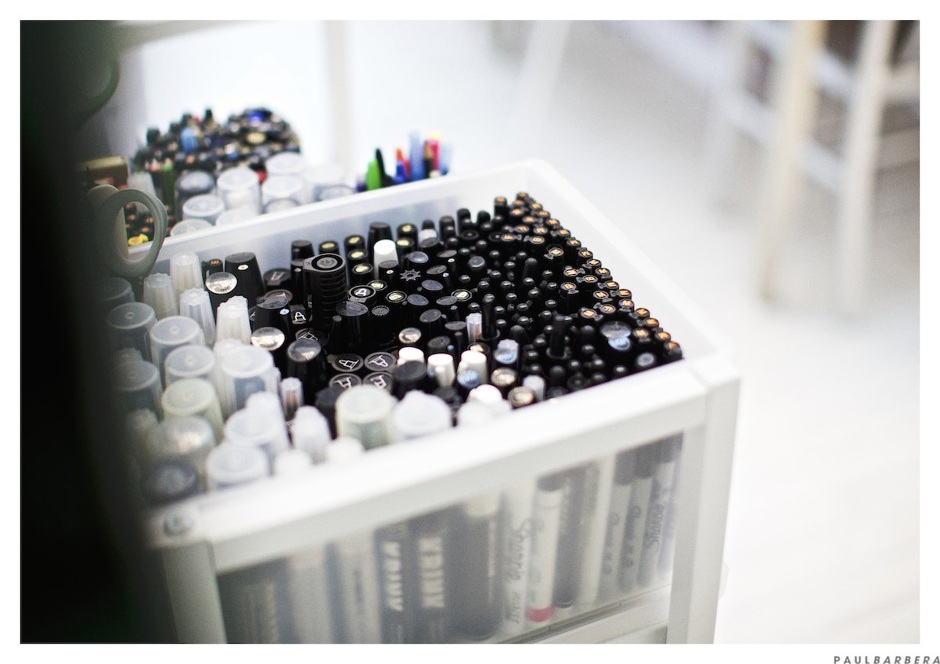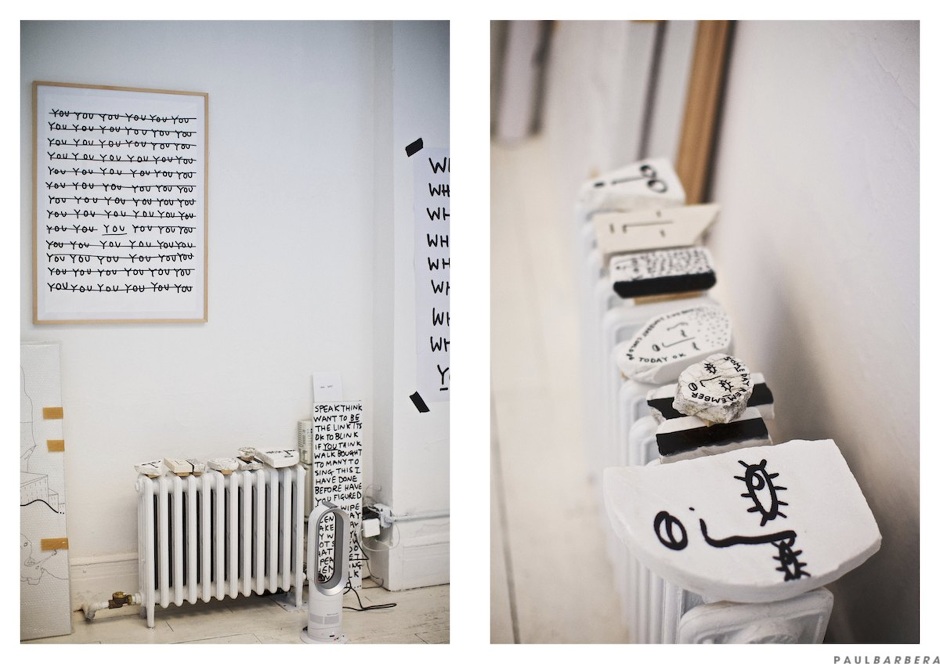 When you draw, you let the action take over rather than consciously thinking about what it is you're doing; have you ever surprised yourself with what you've drawn?
Every single time it's a surprise to me. I still think its crazy that this is what I do and can do. Drawing comes so naturally to me – the work or drawings come through me with great ease, in a way that makes me feel like they are very separate from me.
"WHO ARE YOU" is emblazoned on the back of your door; how do you answer that question now?
Trying to find your WAY – the answer is simple, it's YAY. WHO ARE YOU – YOU ARE YOU
www.shantellmartin.com/
www.howtheycreate.com Photography Paul Barbera