The New York based photographer opens her inaugural Paris show, documenting and exploring nature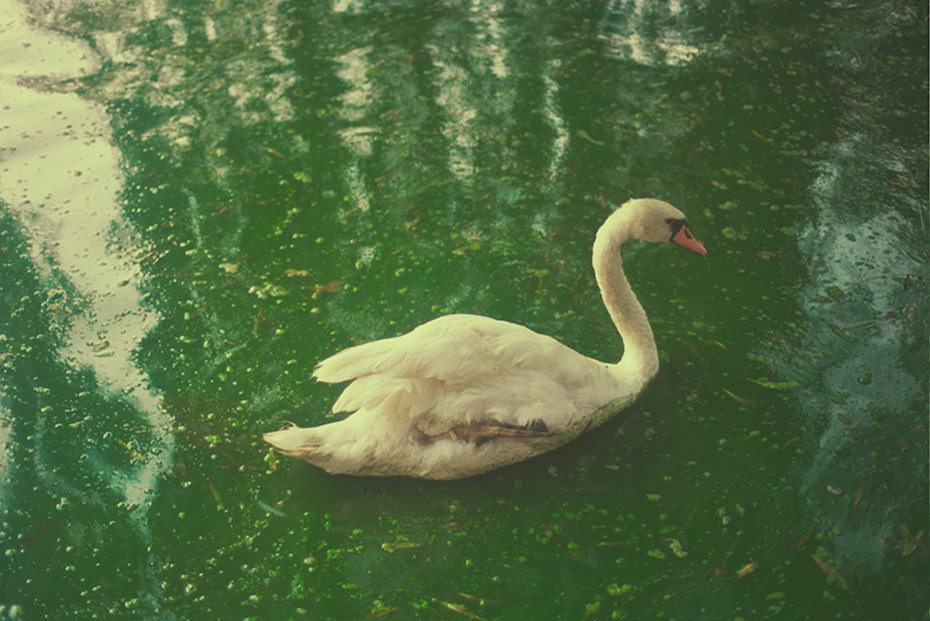 "Thus was Pysche married to Cupid with all proper ceremony, and when her time came there was born to them a daughter, whom we call Pleasure" – Metamorphoses, Apuleius
Opening this week in Paris is Voluptas/Voluptia, the debut European photographic exhibition of long-time Port collaborator, Samantha Casolari at Rouge 58. Samantha, who grew up in Italy, has been based in New York for the last decade, and has worked all over the world, living in Paris, Milan and Uganda. Exploring the sense of pleasure stirred by her proximity to and interaction with nature, the show displays images taken over the course of several years capturing this sense of enrapture.
Now you're based in NYC, one of the most densely populated metropolises in the world, has your appreciation of nature changed?
It definitely has. I've been living in big cities for a long time now, Paris, Milan and New York, and I've come to realise that nature is a precious and (unfortunately) rare element in my days. As a result, I've developed a different relationship with nature and the idea of it.If before it was just something beautiful to look at, now it's a way to find myself again, in a state of innocence and purity and of unconditional love. That's how I feel when I'm in it. New York is so challenging and demanding, it makes you lose sight of these basic aspects of life that are actually the most important parts of it. That is why nature has become so important to me – it helps me retain those pure feelings.
Your photographs tend to be atmospheric in nature, with colour filters used as a predominant stylistic feature. Do your colour palettes convey the true message of your photographs?
I think it's fair to say that colour palette is very important in the way I look at nature, and at things in general. It wasn't a rational process: after much research, I happened to go there to those colours and that atmosphere. I think it's because I'm extremely interested in art that is more spiritual than conceptual, and I want to convey feelings rather than concrete ideas. Feelings drive my photography, and that matches perfectly with how I perceive nature, which is a sort of seraphic place that I could visually describe only in ethereal ways.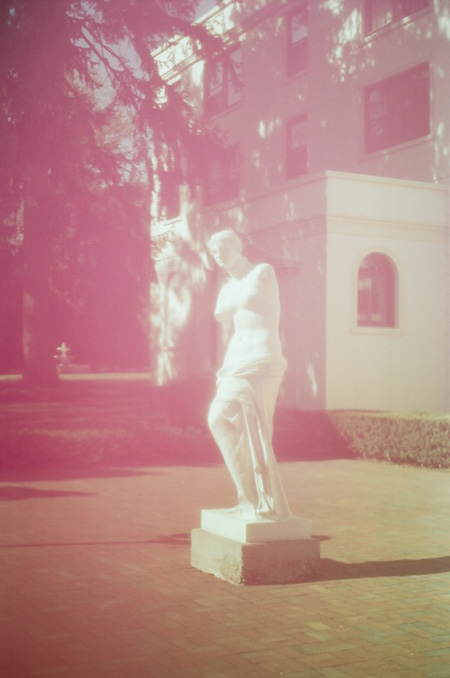 From the introduction to the exhibition, it appears that mythology plays a huge part in the rational behind exploring the concept of pleasure. Did this consciously feed into the subject matter you photographed, e.g. swans, the sun etc, which feature heavily in Greco-Roman traditions?
Actually, it didn't. These images were taken over a long period of time, under many different circumstances. They weren't really part of a body of work: it was only afterwards, when I started to realise my interest in shooting nature in a particular way, that I decided I wanted to do something with them and realised there was actually a linear relationship running through them. And as I have this archetypal concept of nature, interpreting it through mythology was an immediate step.
Is there a memory that encapsulates your enduring fascination with nature?
It's funny, I really do not have many happy memories of being in nature as a kid. I was extremely allergic and would get very sick around it, so I had to stay away, especially in the spring when it's at its most beautiful and in full bloom. But my fascination did start then: my favourite books were Felix Salten's Bambi and Gerald Durrel's My Family and Other Animals. I remember very vividly the extremely detailed description of the woods and of the animals, of Corfu and the sea and how happy those all made me feel. And I started loving it through those words, while actually being sheltered away from it. They were my own personal mythology in a way…
VOLUPTAS/VOLUPIA runs from 16 April until 6 June at Rouge 58, 51 rue de Paradis, 75010, Paris. Click for more information or see more of Samantha's work for Port, including her film 'This Charming Man' featuring Olympian Evan Lysacek,  here