Tim Marlow picks his favourite images from the legendary photographer's comprehensive new exhibition at the National Portrait Gallery, and explains why Bailey is fundamentally underrated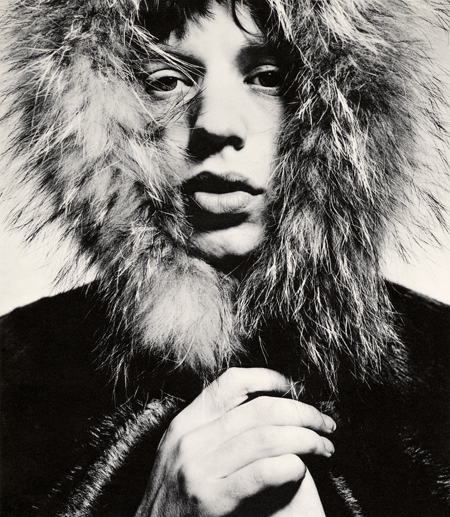 Art historian and broadcaster Tim Marlow has known David Bailey for nearly a decade, both professionally and personally. To coincide with Bailey's Stardust, the photographer's huge self-curated exhibition currently showing at the National Portrait Gallery, Marlow will be talking to Bailey – it's always 'Bailey', never 'David' – about surrealism, ageing, wanderlust and of course, women, at a sold-out In Conversation: David Bailey and Tim Marlow on April 10.
"I think I'll talk to him about the impact of the show, whether it feels like a staging post; the discernability of a Bailey signature style; the kind of processes he goes through; that very British thing of art and photography being seen as mutually exclusive," says Tim. "Bailey is fundamentally underrated as a photographer. His private obsession with making art is reflected in his photography. He constructs images – Picasso is as much a hero for him as Bill Brandt or Walker Evans. He has such a great eye. He extends the language of portraiture."
Bailey's Stardust is arranged thematically and features several never before seen images, including those of Mick Jagger and artist Man Ray, with rooms given over to Bailey's travel photography, and an entire wall dedicated to images of his wife Catherine. Here Marlow picks five of his favourite images from the exhibition, for which he wrote the catalogue.
This is part of the Box of Pin-Ups, which made Bailey's reputation. Those images played with the idea of minimalism; they played with the frame; they reduced photography, stripped it back, and distilled it. You could argue that he was charting a new cultural establishment, the new 'Popocracy', as George Melly called it. This is an early photograph of one of the most photographed male faces in the western world over the last 50 years, yet there's always freshness when one looks at a Bailey image of Jagger.
Mick Jagger Cont'd
You could get psychoanalytical about it: it's almost like a birth myth. It's like he's emerging out of a furry cup and womb. There's an element of the surrealist about Bailey – he likes the absurdity of it all, the incongruity. It references Oppenheim's 'Object (Le Déjeuner en fourrure)' (1936). It's rich; it's layered, even though at first site it's just Mick Jagger in a parka hood.
Man Ray (1968)
Bailey's a great photographer of artists; they're intrigued by his vision. He has a clear rapport with creative people and a very, very rigorous and controlled aesthetic, but he didn't particularly get on with Man Ray. He says he (Man Ray) wasn't interested in young people – he was a serious and senior artistic figure, he wasn't really in tune with what was going on. Nonetheless, Bailey revered Man Ray as a great photographer and artist, which is what Bailey ought to be, and will ultimately be, remembered as.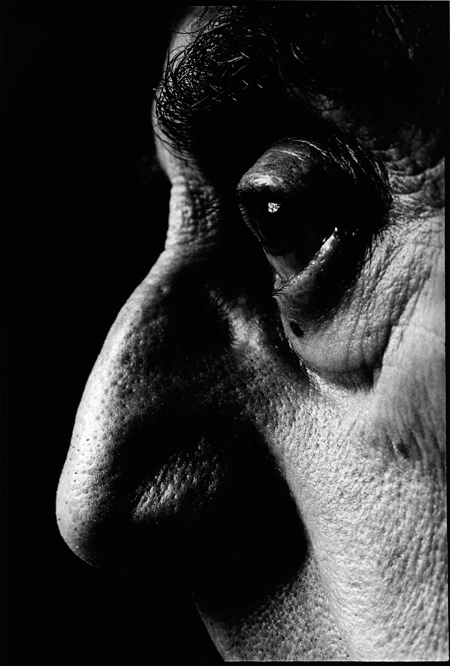 This is a new image, a wonderful abstraction and yet at the same time, the essence of Man Ray. It's simple but potent. It's quite unnerving. It's Bailey re-examining and rediscovering something that we've not seen from his past, and yet it's emphatically and could only be by Bailey.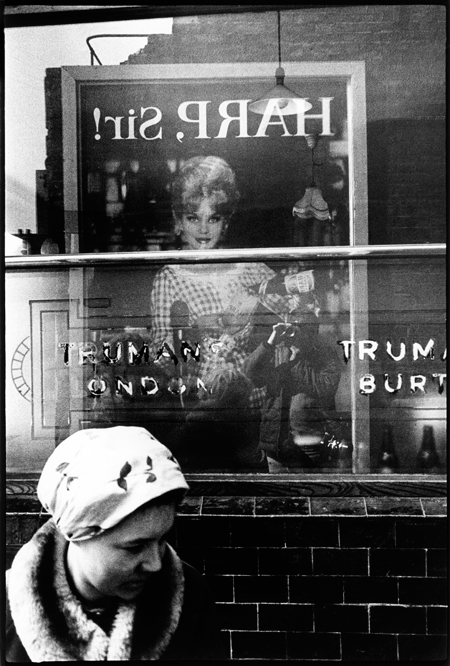 I remember seeing this for the first time and thinking wow, that's an amazing image. It's literally, as well as metaphorically, multi-layered. You see the busty blonde, almost stereotypically glamorous, East End barwoman in the background. Then you realise, this is a mirrored image of an advertisement that must be by definition behind you. What you're actually looking at here is a reproduction, of a refection, of a reproduction, and an enigmatic self-portrait – Bailey is there in the bottom right hand corner with his camera in front of his face.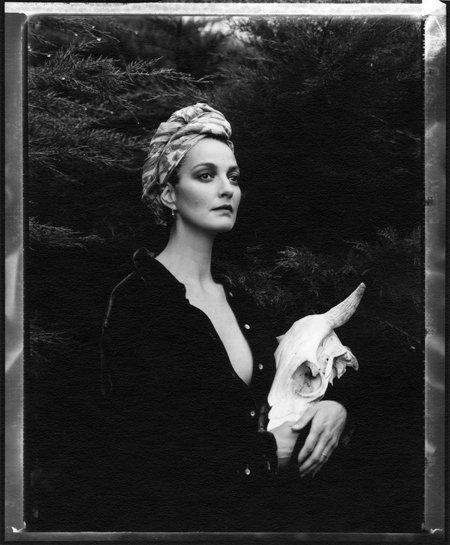 It's Bailey's interest in chance: he didn't take it as a self-portrait; he took it because it was a kind of a rested image. I said is this Cartier-Bresson's decisive moment and he just laughed and said, "No, I don't really believe in those." It's an incredibly complicated and accomplished image.
He's not a prolific self-portraitist at all; I think he's genuinely interested in other people. They don't have to be celebrated: he disputes celebrity culture. Maybe they're visually or physically interesting, maybe they're culturally interesting, or a combination of the two. He's obsessed with photographing people, that's his main drive.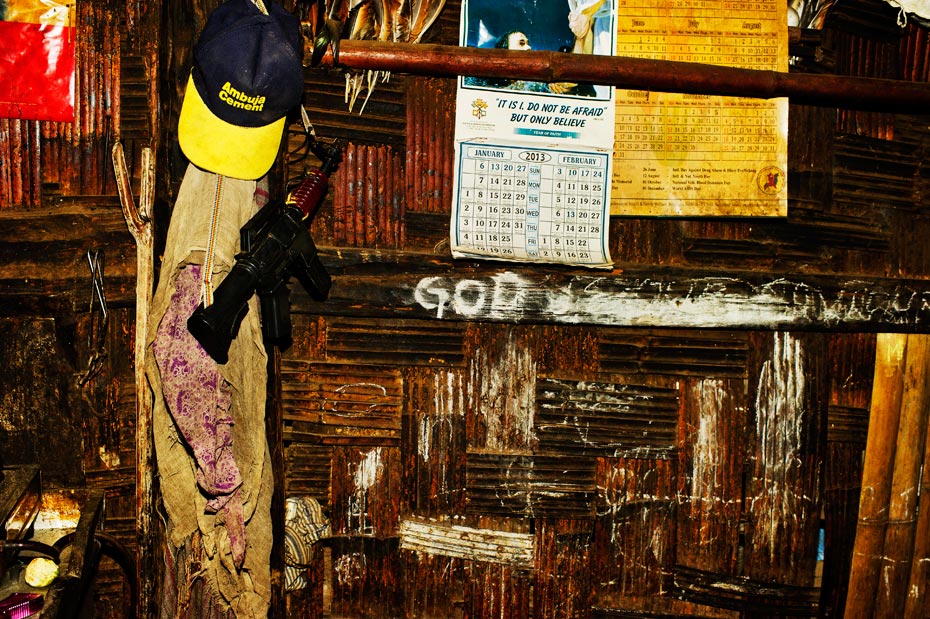 Naga Hills (2012)
There's something of the anthropologist about Bailey. As a child, he loved the great explorers – Richard Burton, T.E. Lawrence – and read Kipling. The Naga Hills, in the north-eastern corners of India close to the border with Myanmar, is an inaccessible place that has had civil war for a long time – if he had become ill or had any issues he was days away from any kind of help.
This image of a tribal leader's palace or bedroom says so much about the person whose place it is. I like the way it demystifies portraiture too, because we think that by seeing the face we somehow get access to the soul or the essence of the person, but we don't, we get an image of them constructed in a particular moment in time.Here we see a huge amount more about the person. There's the graffiti, the calendar, the hat (probably a gift from a multi-national), the brilliantly potent Kalashnikov, the feathers (presumably part of his headdress). If you put all those elements together you think there's a narrative, but it's unclear, expansive and elusive. I think the picture pretty speaks for itself. I love that in this exhibition he puts his photographs of the tribal people there next to his early photographs of the East End, making the point, rather beautifully, that the East End is a tribe – his tribe.
Catherine Bailey (1997)
Without speaking too out of turn I think he's the most devoted, loved-up and obsessed husband I've ever encountered for a man who's been married 25 years or more. He's had affairs with numerous beautiful women, but I think he really has found his soul mate. The wall is a kind of love letter to Catherine. When I walked in there with him, his face lit up and he said, "I love these images. I could kiss every one of them." That's wonderful! She's very graceful, very serene. You get a feeling talking to her that there's absolutely no coercion, there's this total trust. That's what makes that body of work so strong, so powerful.