The culmination of 4 years, Lewis Khan's latest photo book captures the human strength and fragility contained within two London hospitals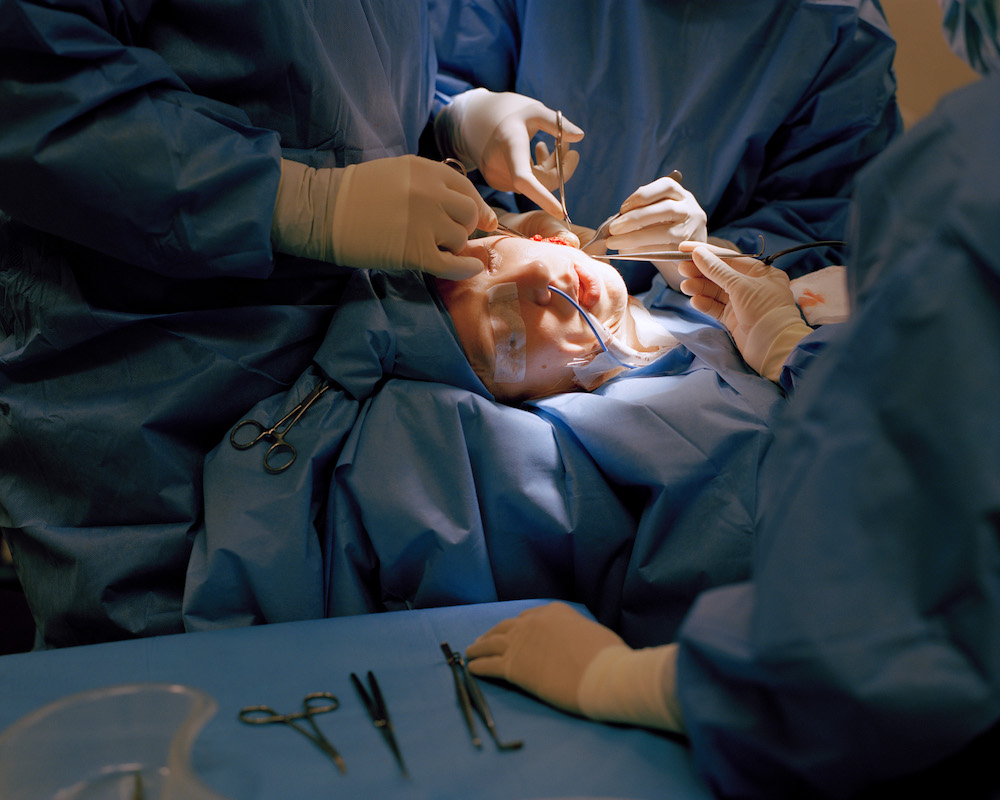 What is there to say about the NHS that hasn't been said countless times over the last few months? These underrated frontline heroes are at the sharp end of a decade of Tory austerity, but for so many they represent everything important about this country.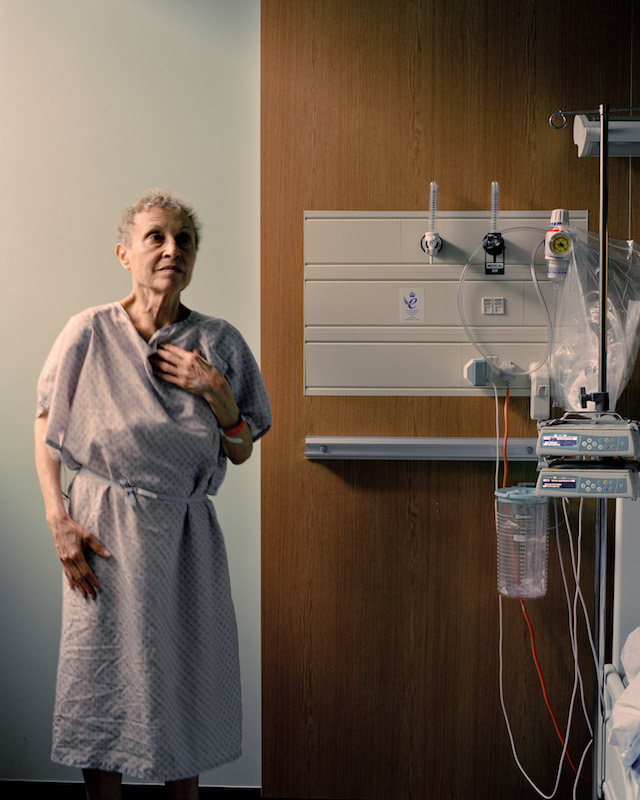 Spending four years at two London hospitals, Lewis Khan has been making images of the daily life and drama in waiting areas, on wards and operating tables. But these are not traditional documentary photographs that show us proof something has happened. Khan is a master at using one thing to talk about another. In a previous project – Fictions – he posed questions about how we look at war photography by photographing an annual firework fight between two villages in Cuba. Here we see the same subtle subterfuge and image play. The title – Theatre – is your clue and a nod to the history of medicine and Victorian operating theatres where surgeons would cut people open surrounded by steep tiers of stands filled with students and spectators. When asked about what he was trying to say with these photographs, Khan assured me that it hadn't been a quick process, but explained that, "in the hospital it is such visceral subject and experience, and it's about life and death and how people think about that – spiritually, clinically or sentimentally." Khan went on to describe the operating theatres "with their bright lights surrounding the surgeons" as being a place of "performance" adding that, "in them putting on their uniforms and opening people up, there is a physical and psychological performance."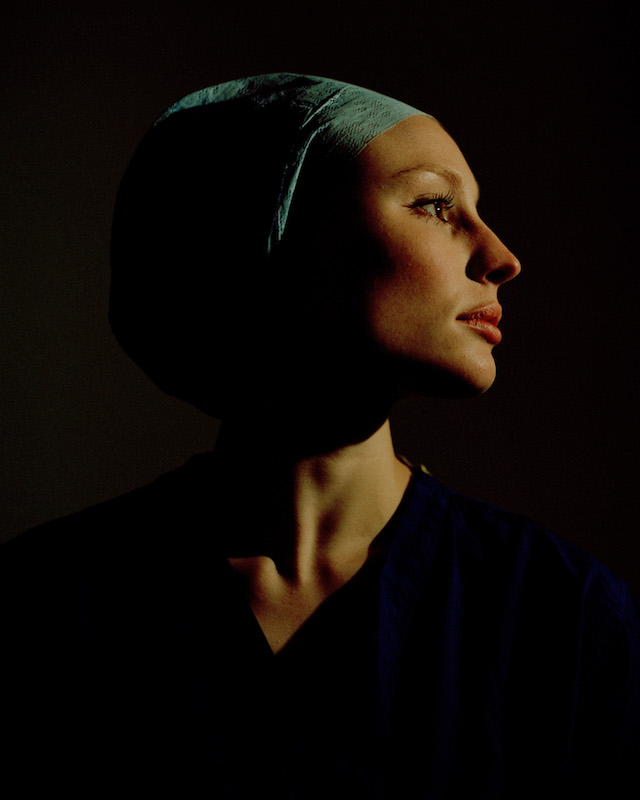 One of the first plates in the book is an image of a nurse called Jenny. She is lit as if from a bright stage light high above her. The background is black. It's the kind of photograph a photo editor would dream of getting from a stage production's PR team. But it is not. This is real life in the hospital, where real people's lives hang in the balance. But, making metaphors out of serious subjects is a dangerous game, and one khan thinks about often. He justifies it as, "a balancing act of accurately portraying the violent hospital spaces" while trying to talk about the themes and ideas he sees the pictures to be about: mortality, life and death, spiritualism and performance. There is both a paradox and a symbiotic relationship between the doctors, science and medicine and the spiritualism of the patients and religious spaces in the hospitals for us to consider. These are the enigmas Khan challenges us to consider.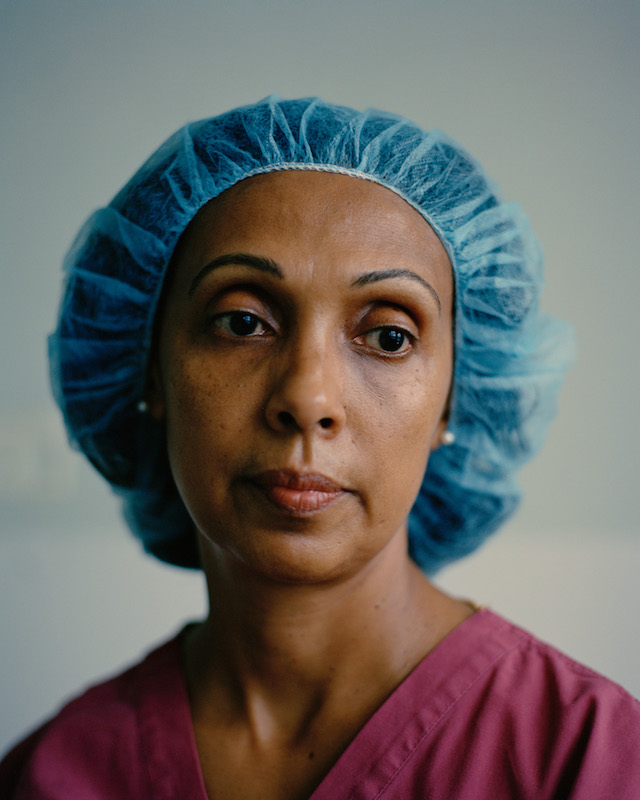 In some images Khan lets us into the gory and bloody operations. For most of us this is something we only see on Casualty, House or Scrubs, and the flesh coming out of a cheek or the inside of an eye are so hyper-real that they look fake. When asked about what's it like to photograph in an operating theatre Khan explains, "it's brutal. Obviously the end goal is making people healthy but how some of those things happen – operating, opening people up, breaking bones – is brutal." He goes on to recall a time when he was with a young assistant, Roeland, who was working with Khan as part of a placement from his university in the Netherlands. They were in the operating theatre together and he turned around to see Roeland lying on floor – he had fainted from the blood. What interested Khan about this, "was the switch in dynamic from observer to patient."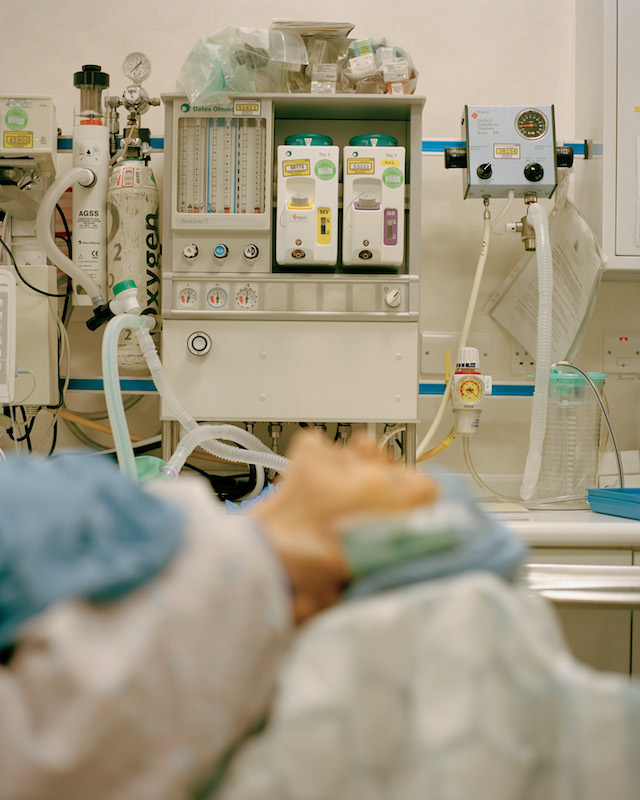 We end our conversation by discussing the point of photography. It's a universally accepted truism that photographs do not tell the truth. We have seen enough doctored or misleading images to know this. It cannot be that simple though can it? We still rely of photojournalists to give us images of Aleppo, Burundi or Gaza. Although documentary photographs are becoming more conceptual, for most who photograph life and death there is little room for metaphor. Khan can count himself among the limited few that can successfully do art and journalism in one project.