In the second part of our interview with comic artist and writer Stephen Collins, he talks to us about the production process, and clocking up hundreds of hours drawing…
The production process was very much a learning curve – a long form poem had to be written at first, with a loose rhyme scheme that tried to weave character dialogue in with sound effects to bounce the story along as effectively as possible. After that the first thing I did was create a sculpy maquette of my main character Dave, so I could draw him from all angles more easily.
I designed the pages in Photoshop, which is a comic artist's dream for its facility with resizing panels, arranging text and so on. But I don't think you really get a warm, human look in Photoshop, so I printed out the page designs and traced them all up in meticulous pencil drawings on a lightbox before scanning them and then hand lettering in Photoshop.
In short – if you want an art form that deals in wild, fast expression, don't do comics.
Below is a "before and after" image showing the Photoshop thumbnails next to the finished pencil pages. (You can see more images on Port's Facebook page).
.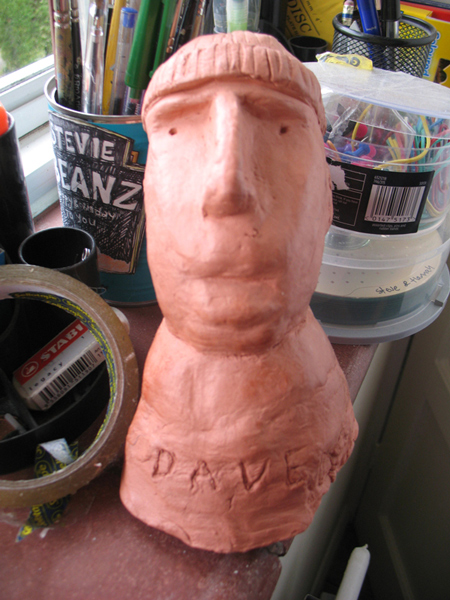 Despite the long process, it has been the most satisfying creative experience of my life. When I finished it last autumn, I laid out all the drawings on my living room floor.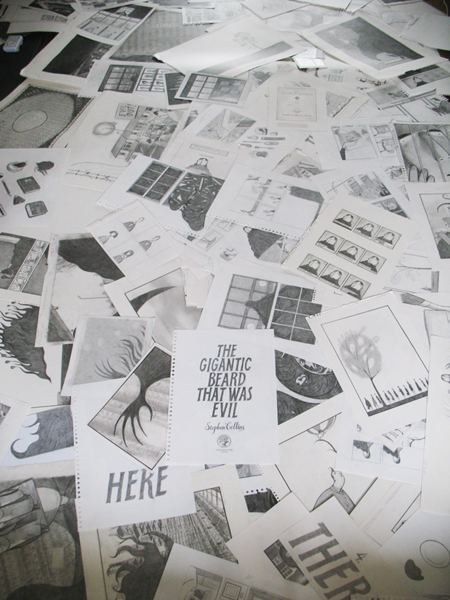 .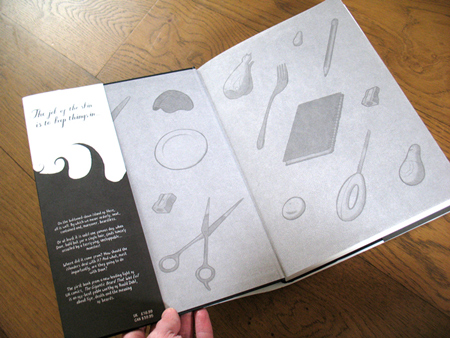 .
The Next Step
In conclusion, I'd say, don't do comics if you want a quick fix of self expression. But if you want to have fun working in one of the most versatile art forms there is, then set two years aside, cancel your holidays, buy a shitload of pencils, and get started.
The Gigantic Beard That Was Evil is published on the 9th May by Jonathan Cape. You can buy it from Amazon.co.uk, Guardian Bookshop, or Hive local bookshops network. Gosh Comics are selling a special limited signed bookplate edition, available by mail order or in their Soho store in London, and Forbidden Planet London will also have signed copies in stock.
To see more of Stephen's work, visit colillo.com, and follow him on Twitter