Lemma Shehadi visits the Georgian capital to discover a city renewing itself through art in the wake of conflict and annexation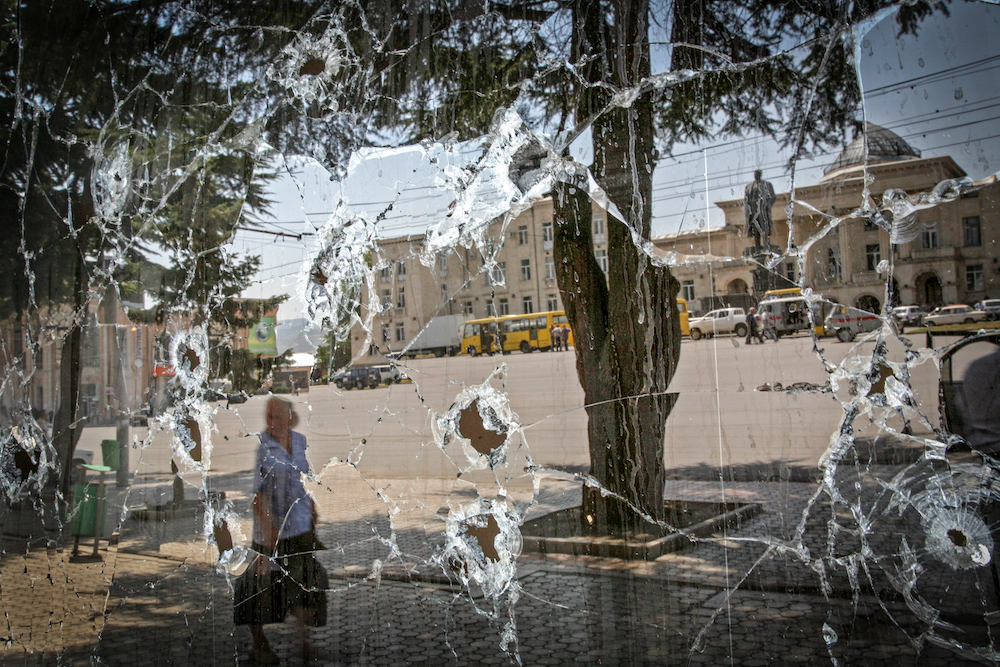 In a darkened church hall of a village bordering South Ossetia, women are gathered for mass. Their silence is presented on the screens of a three-channel video installation by video artist Christian Barani, at the city-wide annual Tbilisi Photo Festivalwhich launched on 13th September. The video documents life on the border villages of Georgia's break-away province, which was at the centre of a war between Russia and Georgia in 2008.
Barani's commission for the festival commemorates the ten-year anniversary of Russia's invasion of South Ossetia and Abkhazia. But while the military campaigns were limited to five days in August 2008, the conflict is unresolved. Russian forces occupy one fifth of Georgian territory and 300,000 people have been displaced. As such, a key issue for the festival is how photography can be used to present an ongoing conflict where there are no military campaigns. "We wanted to go beyond the surface of traditional reportage and photojournalism," says Nestan Nijaradze, the festival's founder and curator. "The international media is present during the hostilities. But how can we understand the layers beyond that?"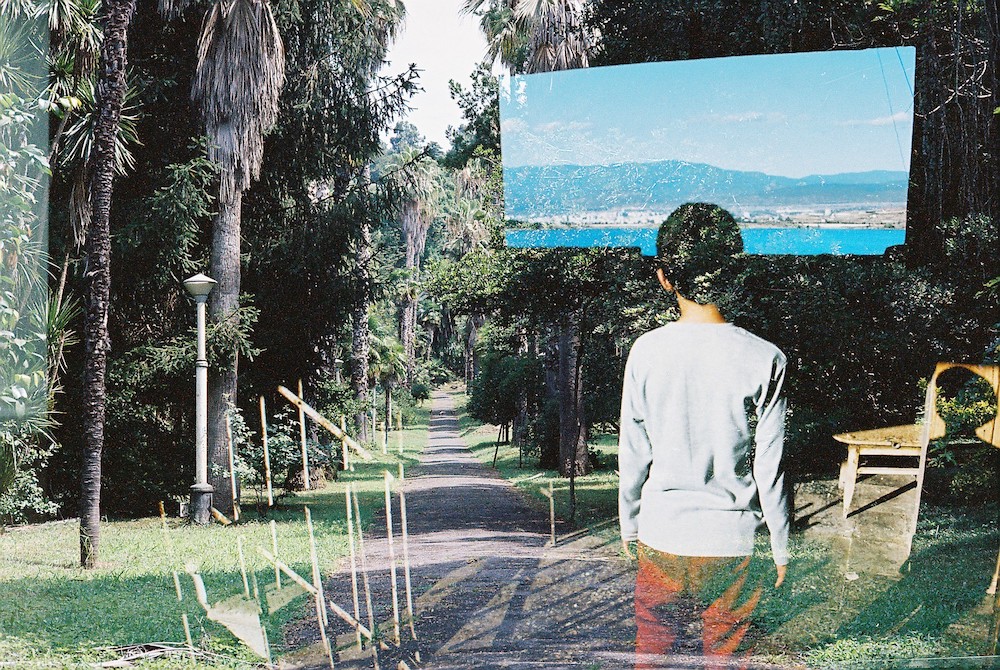 The festival's main exhibition was hosted in the newly opened Stamba hotel, which is set in the disused building of a former publishing house. As well as Barani's commission, it brought together international press images of the 2008 war with the work of emerging and established Georgian photographers. In addition, the festival's 'Night of Photography', which presents open air projections of photography projects from all over the world in Tbilisi's historic centre, attracted over 10,000 people according to the organisers.
Press images of the five day war taken by internationally renowned photographers, including Thomas Dwordzak, Justyna Mielnikiewicz and Yuri Kozyrev, focus on military action and its direct impact: tanks roll into a deserted village, where a house is set ablaze; a displaced elderly woman screams in the back of a car; a drunk Russian soldier stretches against the doorway of a shattered building, smiling sleepily at the camera.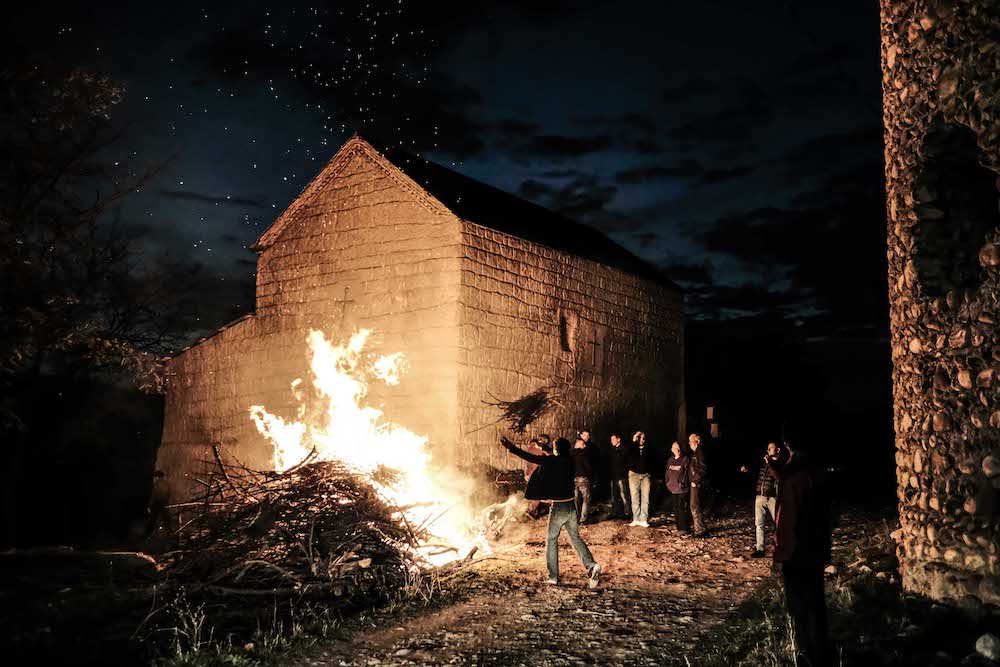 By contrast, Barani's film, shot ten years on, shows little signs of violence. Footage of the apple harvest and traditional stone homes is juxtaposed with sweeping views of the razor wire of the administrative line. "It was a long and painful journey along the territories marked by the occupation line," says Nijaradze, who accompanied Barani on his trip. "We realised it was also a voyage into time, nothing has changed since 2008."
Meanwhile, Georgian photographer Rabokidze documents what has been termed 'creeping annexation' by the Russian forces, through the incremental advancement of the border line deeper into Georgian territory. In an image from her series Creeping Borders(2015-2018), a cloud casts a shadow on a still expanse of wheat fields. Agriculture is a main source of income for the border regions. "Many have had their gardens and land divided," says Nirajadze, "these struggles can help us understand the impact of the occupation."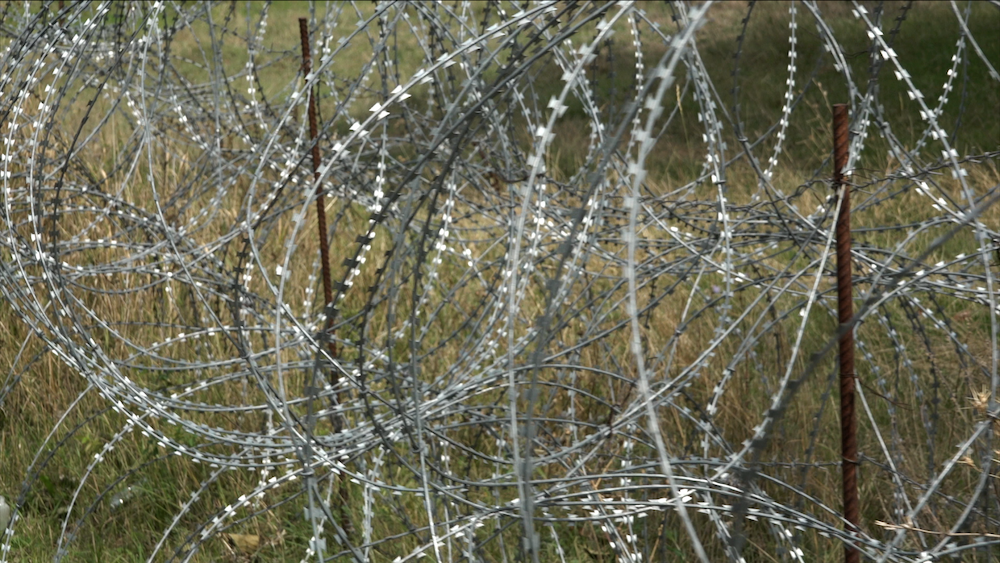 The Georgian and Russian photographers Nata Sopramadze and Irina Sadchikova collaborated on a project about Abkhazia's war of secession in the early 1990s. "For those who've been displaced, photography serves as evidence of a former life," says Nijaradze, who commissioned the project. Sopramadze fled the Abkhazian capital of Sukhumi during the war aged 12. Sadchikova photographed Sopramadze's old home and other places in Sukhumi that she had described from memory. Using a process of double exposure, Sopramadze captured her new life in Tbilisi on Sadchikova's undeveloped film.
Strong cultural ties persist between the Georgia and Russia. Many young Georgians have Russian heritage, while others grew up in Russia's capitals. But the weight of the Russo-Georgian conflict prevails in the work of a new generation of photographers. "I was born at the end of the Abkhazia conflict, so much of my personal experiences are shaped by its aftermath," says Andro Eradze a 25-year old Tbilisi-based filmmaker, whose video installation appears in the main exhibition. "We grow up with a war narrative that we support unconditionally, but I want to show that there are different perspectives to any conflict," says Eradze.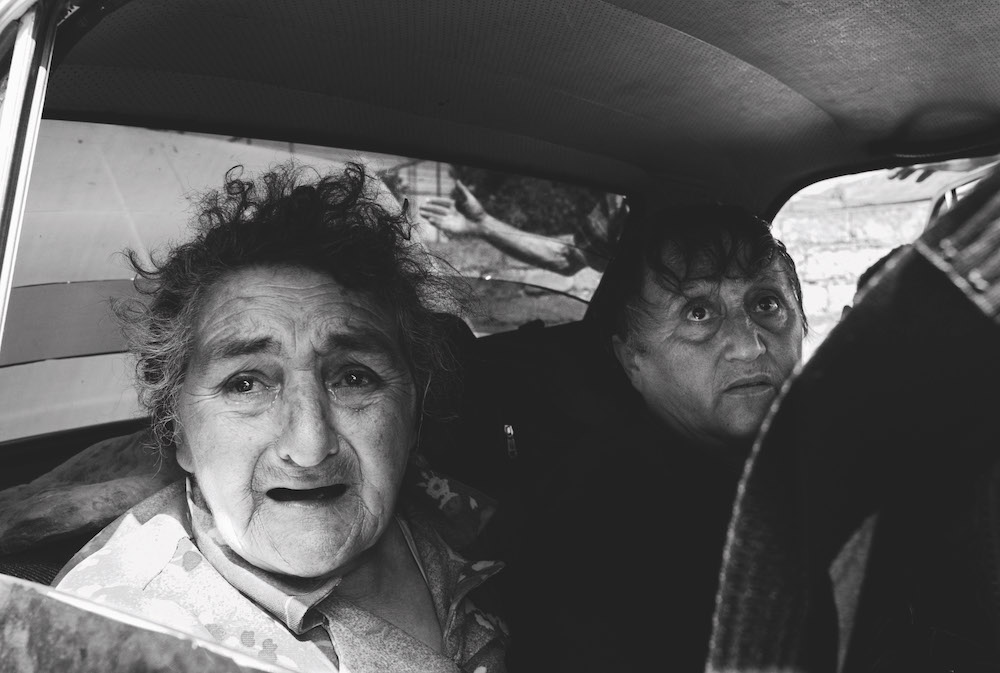 The events of 2008 brought Georgia closer to Western-backed institutions, which has led to new reforms and trade agreements. This, in part, helped contribute towards a cultural revival in the capital. "It feels like a real boom, there are new events and galleries opening every year," says Ria Keburia, a gallerist and fashion designer based between Tbilisi and Moscow, whose artists were presented at the festival. "The city has liberalised and I feel free to develop my work here." New hotels, art fairs and creative spaces have opened in the last two years. Earlier this year, Nijaradze launched the Tbilisi Photography and Multimedia Museum, an independent non-profit platform which aims to promote photography in the south Caucasus.
A history of Georgian photography is also being revised. As part of the festival, the independent gallery Project Artbeatpresented work by Georgian photographers from the Soviet and the immediate post-Soviet periods. "We find that after 1991, photographers concentrated more on the self," says Nijaradze. Yet erotic portraits taken in the 1930s by Gigo Gabashvili, a famed Georgian painter, reveal a practice that was free from the confines of Soviet ideology. The artist's photographic archive, on display at the festival, was only recently uncovered.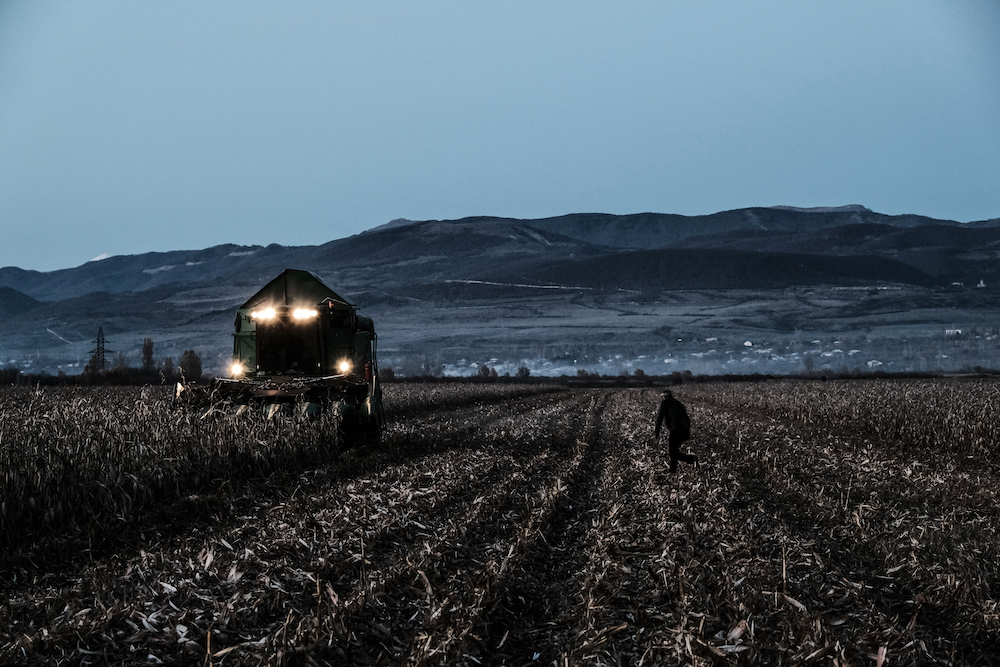 As the festival shows, photojournalism is shaped by the changing nature of contemporary conflict. Church halls, empty fields and apple orchards reveal the impact of an ongoing war where there is no fighting. Meanwhile, photography can play a role in putting Tbilisi back on the map. "Georgia has always been at the crossroads between East and West, which is often the source our problems," says Nijaradze. "But it also makes it an important cultural hub for the region."
The Tbilisi Photo Festivalran from 13 – 20 September 2018