Derry-based photographer Megan Doherty captures youth, freedom and restlessness in a new publication from Sentanta Books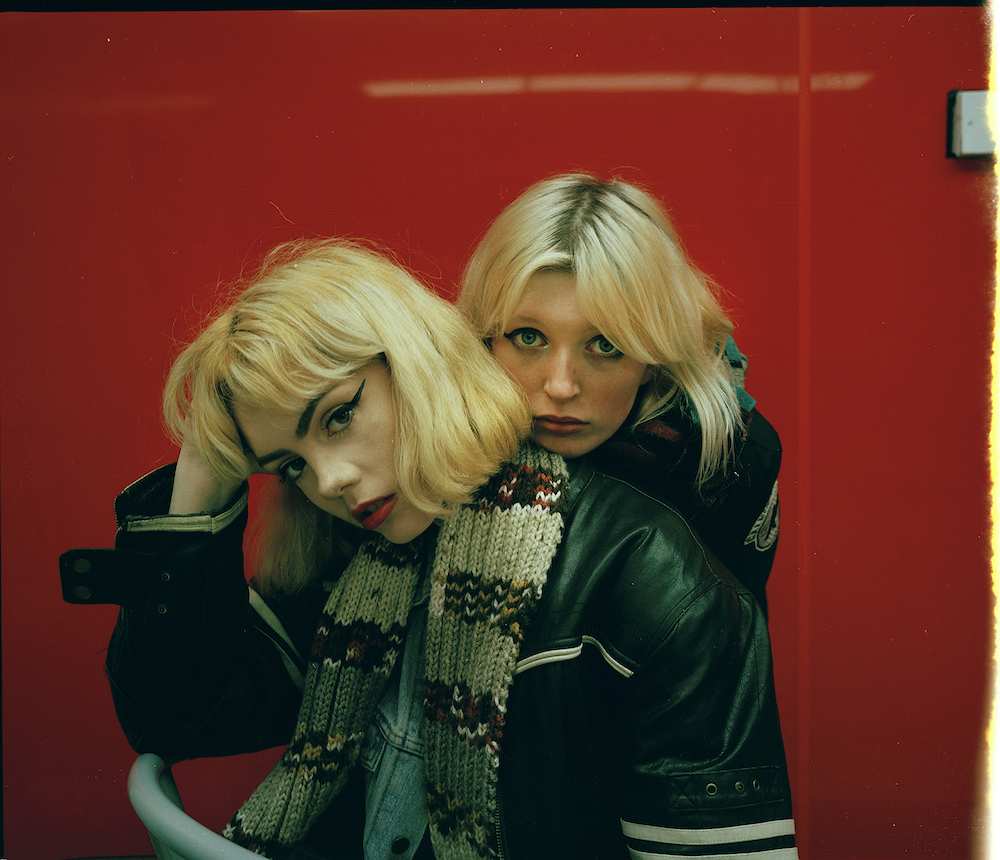 Not only is Derry one of the oldest inhabited places in Ireland, it's also home to the most intact city walls across Europe – a mile long stretch of brick serving as a protective canopy for the buildings within, running alongside the bank of the River Foyle. The Northern Ireland city is renowned for its architecture, with some of its earliest references dating back to the sixth century; a date so far that it's hard to place it geographically, culturally and politically. A key moment of its more modern past, however, was the Siege of Derry that took place between 1688-89. Over 105 days, the Protestant citizens of Derry experienced and withstood bombardment, disease and starvation, causing half of the city's inhabitants to die. Political unrest still continues to this day, but there's much more to Derry than its history.
Megan Doherty is a photographer born and raised in Derry, a location in which she still resides. She grew up amongst the banalities of small-town life, often restlessly roaming the familiar roads with her friends in seek of something new; adventures, thrill and excitement. Having always been infatuated with the arts – and later ensuing photography in her teens as a means of telling stories – she started documenting her friends as much as possible, narrating the tales of their youth and the activities they'd uphold. This very inquisition is now formed into a new publication titled Stoned in Melanchol, published by Sentanta Books. "The work was borne from a longing for a world beyond the monotony of small-town life," she tells me. "At the time I was creating the series, I was feeling trapped, unfulfilled, and seeking escape from reality by any means necessary."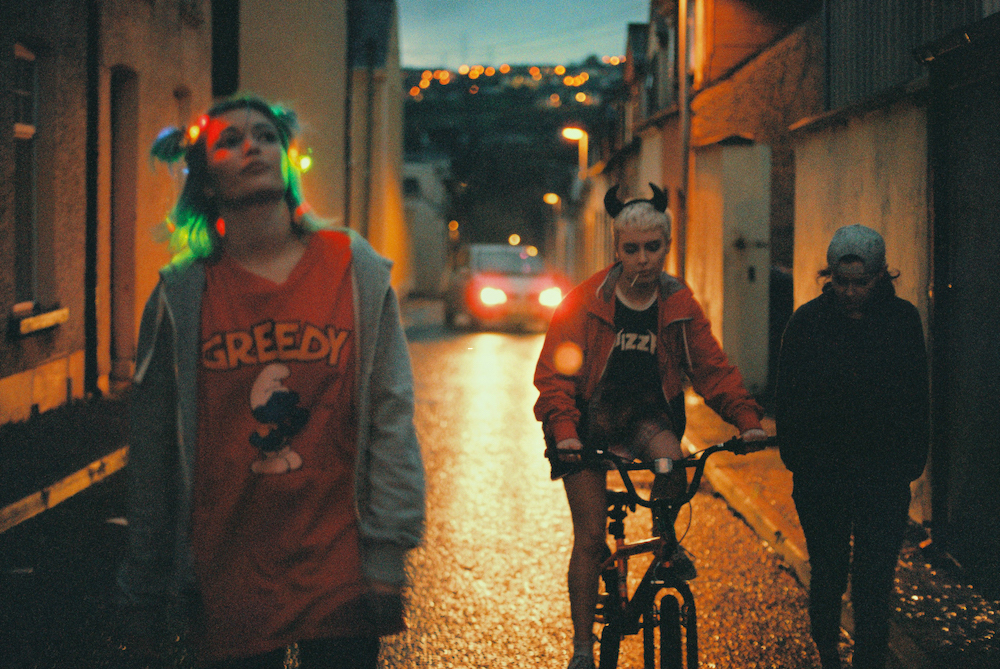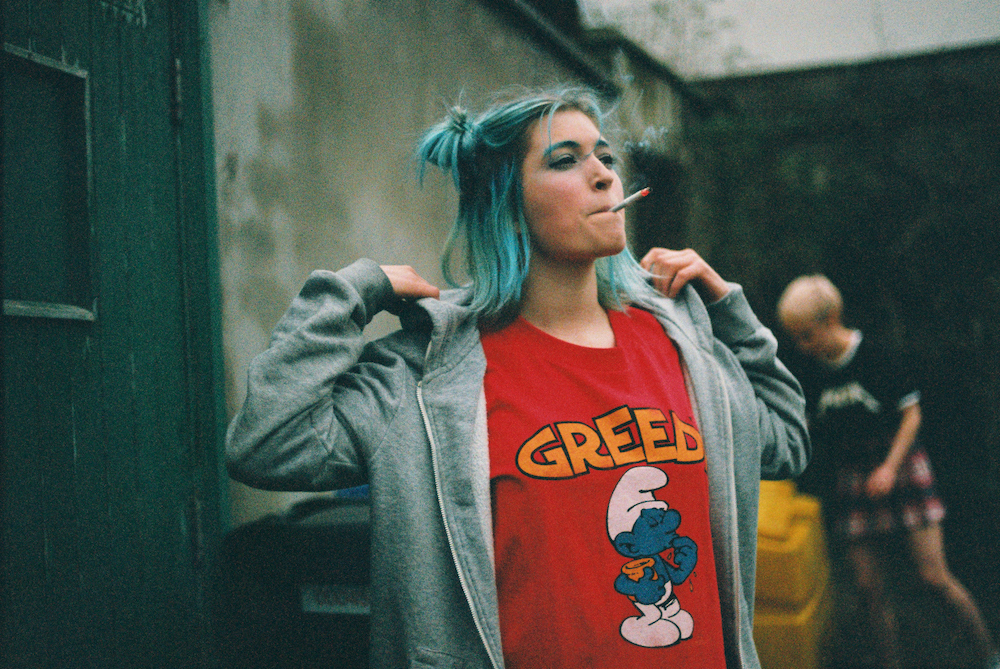 Turning towards photography for remedial purposes, Megan found utter comfort in her camera for its ability to transcend reality. "I sought solace in mediums that could distract from the sense of emptiness I had been experiencing. I allowed myself to get lost in films that gave me a glimpse into the possibilities outside of what I knew, however it also allowed me to observe just how captivating mundanity could be if viewed through a new perspective." This inspired Megan to shift her focus inwards, capturing the everyday moments of her friends at parties, walking the city's streets or moments at home. 
"It was during this very gradual realisation that I turned the camera on my own world. It felt like myself, and those who surrounded me, were all feeling this sense of emptiness to an extent, whether we were aware of it or not. We came together during a daunting period where we were leaving our teenage years and entering young adulthood – the future was uncertain, and we had no concrete plan."
Post-adolescence is universally tricky, not just for the physical changes but also in terms the expectations laid in front of you. It's decision making time, a phase to figure out who you want to be, or where you want to direct the rest of your future years. The expectations are massive, and those feeling trapped or unable to make sense of it all can easily end up in a state of languish or displacement. So, in order to combat this, Megan started living vicariously through her photography. "However, what began as staged scenarios, quickly became a documentation of our lives and the relationships we shared. We were navigating this uncertain period together, exploring our identity, celebrating what each of us had to offer, and taking comfort in the bond we were creating. We took solace in the unity of the universe we'd been building for ourselves. We were alone, together. Blurring the line between fantasy and reality."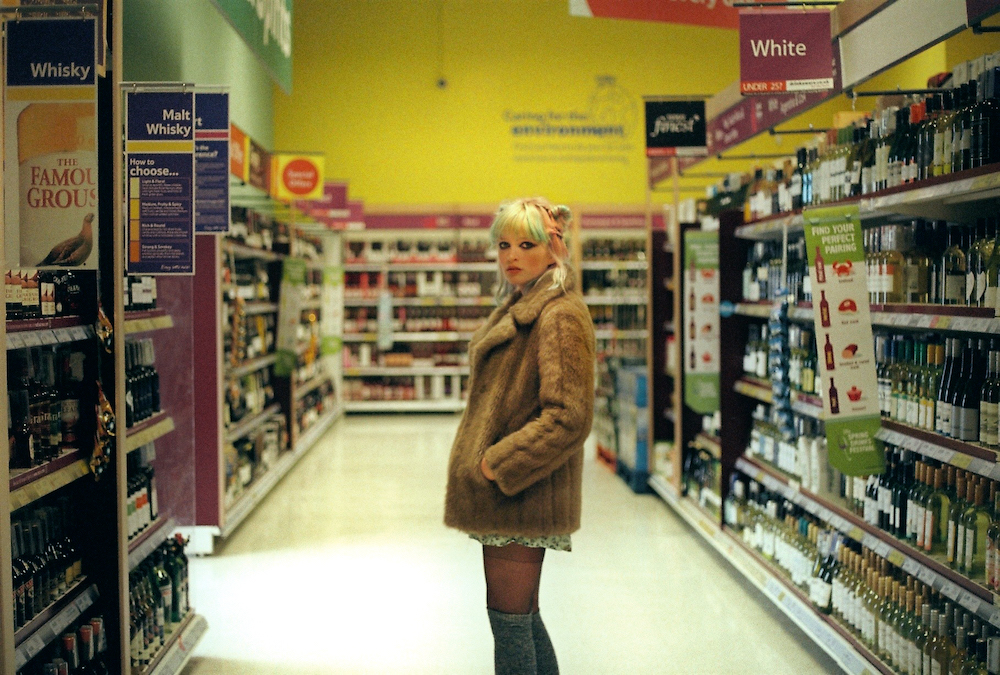 In the first instances of making the series, Megan would stage her compositions with care and credulity, in turn producing a compilation of low-lit and heavily contrasted pictures shot entirely in her hometown. With a clear vision in tow, the photographer would arrange the postures and placements of her friends, her "second family", as she'd pinpoint the particular moment that was previously formed in her mind. The project evolved, however, as many works-in-progress do, and soon she began to capture their time together with spontaneity; instead representing her friends how she perceived them with her very own eyes. 
Meander through the works and you'll be struck by the consistently rich tones of deep reds, blues and yellows, hazy in their presentation and working in synchronicity with the youthful undercurrent of her subjects. Blue hair, graphic t-shirts, experimental fashion and makeup; bike rides, parties, drinking and smoking; the motifs are both recognisable and transportive, pulling the viewer back into a time of their own younger years. Even with the title, you're thrown into a pensive state with its playful connotations of euphoria and melancholy. "One thing that sticks with me is photographing the image Stoned in Melanchol , which I then named the series after," says Megan. "I had set up this house party scene and I wanted my friend Teàrlach as the character in the forefront. I held my camera up to take the photo, and just before I hit the shutter, a tear started rolling down their face. It isn't visible in the photograph, but knowing it exists makes that image so much more meaningful to me."
Within the publication, your presumptions of small-town life are completely tossed to the side. Megan has created her own world through her imagery, that being a world that celebrates youth freedom and, naturally, wanting more. In equal measure, the work shows the distinct and individual sprit of the city itself. "In many ways, a lot of issues still exist within this small town, particularly in relation to mental health, and, inevitably, Derry will automatically be associated with its deeply political history by outsiders. That said, while I feel it's important to acknowledge its history and on-going issues, so much positive change has come about in recent years, and it's worth noting that there is an amazing creative scene bubbling here that will only gain more recognition with time — one that I'm proud to be a part of. All in all, it's a unique city, for sure."
Megan's Stoned in Melanchol is available to purchase here at Sentanta Books.